2016 Is Already the Best Year Ever Because…
This post may contain affiliate links, please read my disclosure policy.
Greg said we can get goats!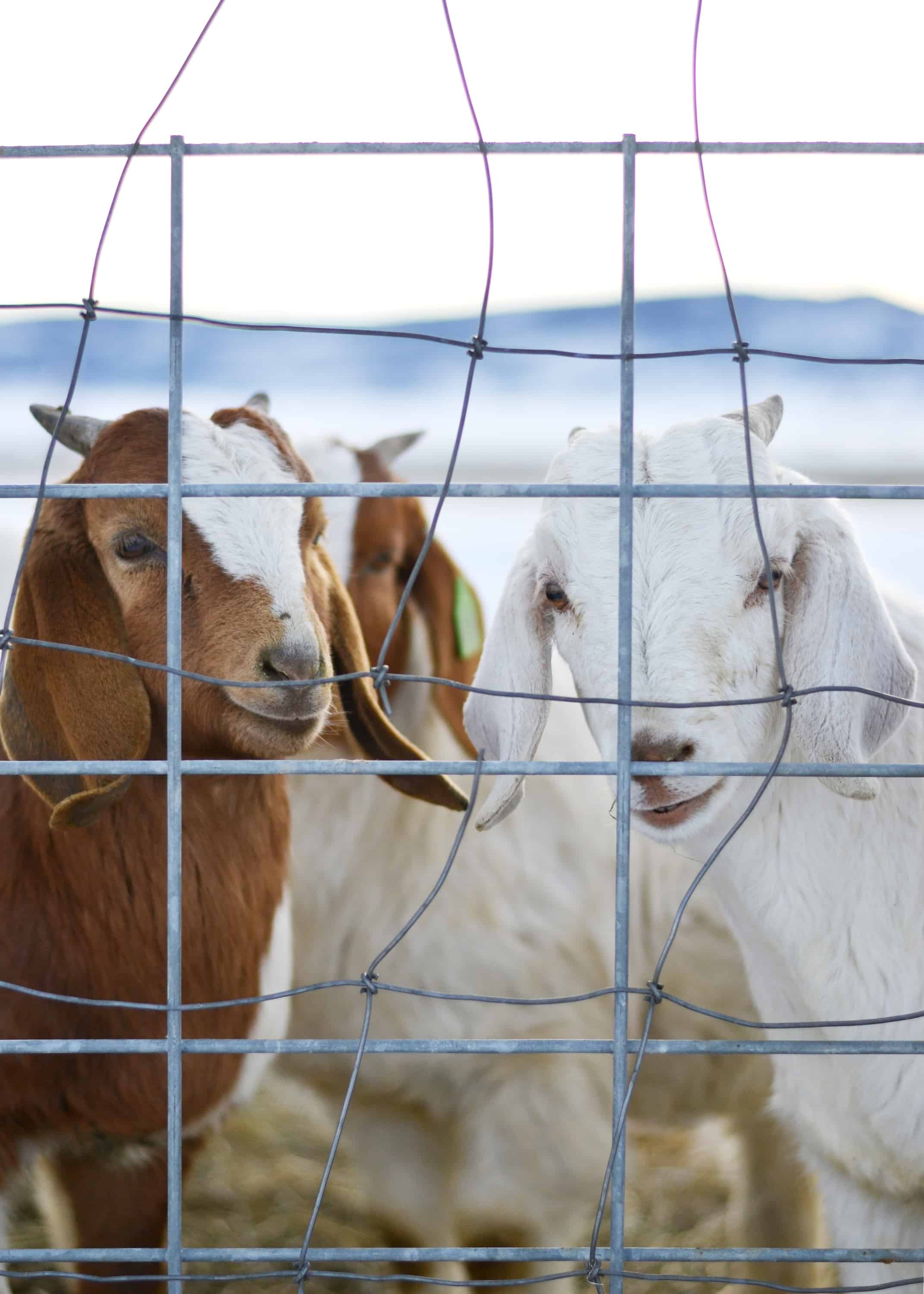 Yep.
I don't think he even read my last post, but he was feeling generous since he got a new truck, and decided I deserved something I really wanted too. Which probably would have been a bag or maybe shoes a couple of years ago, but now, it's goats.
I am excited. Thrilled. Overjoyed. Excited. Did I say excited?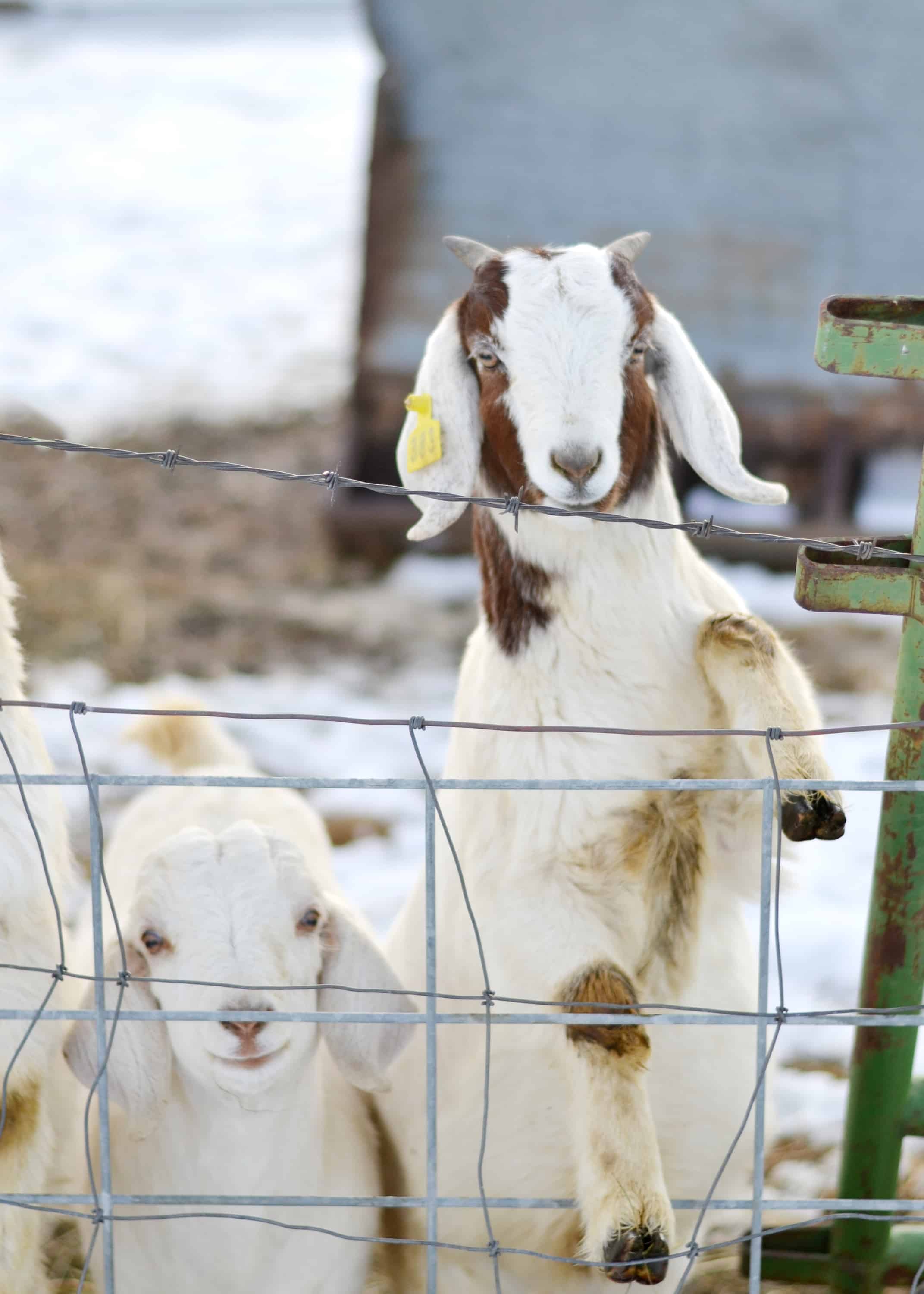 Look at her smile!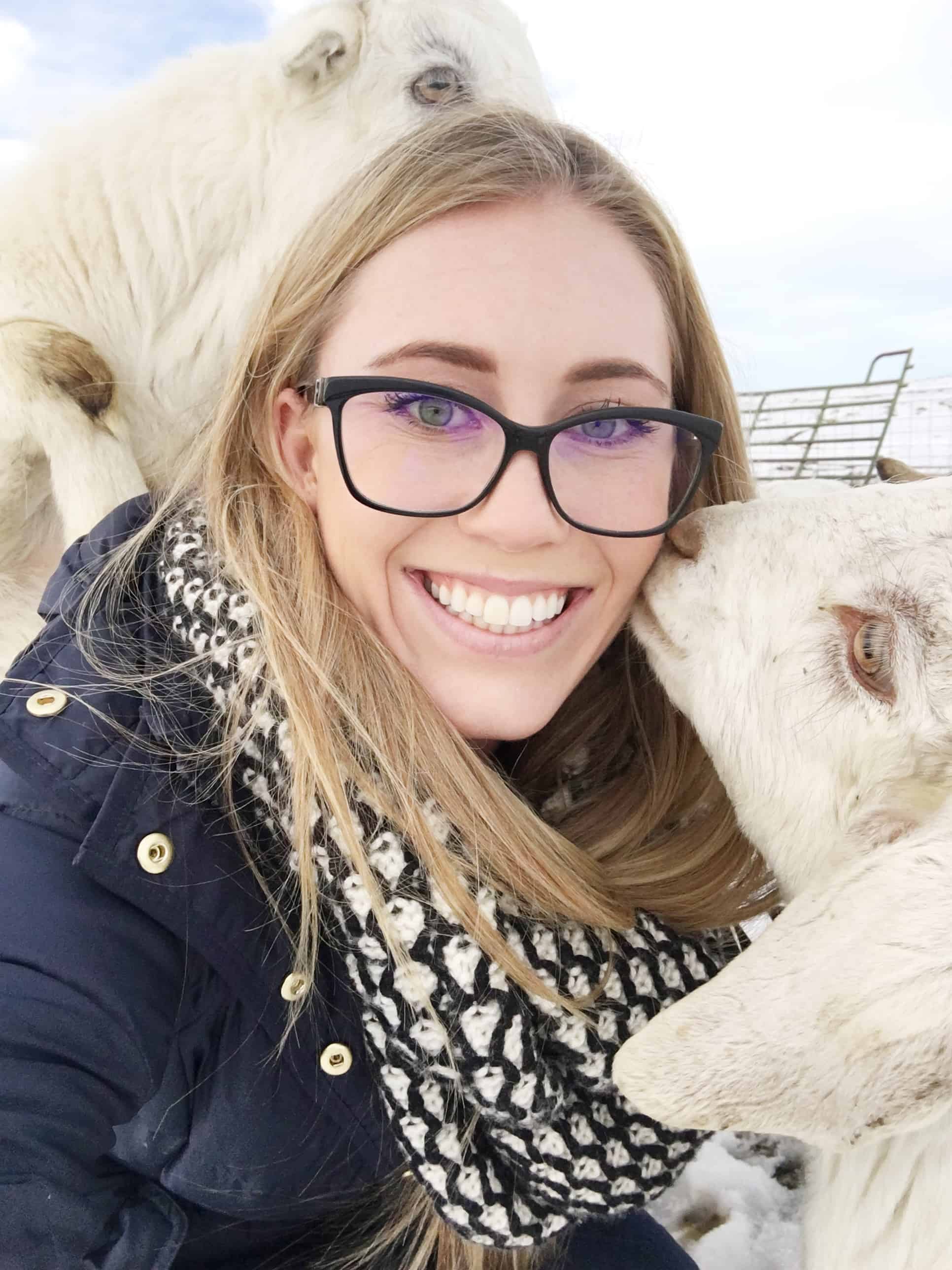 Can I let you know a secret though? I was already planning on getting goats anyways. Remember when I accidentally got chickens and kittens on the way home from the grocery store?
Greg was out of town, and they became his surprise welcoming committee…. Now he loves those kittens and chickens like they are his daughters.
I am not kidding, he holds the kittens like babies and sings to them (sorry to ruin your cowboy rep babe). So I figured if I got the goats, he would end up loving them no matter what.
I've been wanting goats for a really long time, simply because I've heard they're great.
But in reality, I'd never even been around goats before, and my friend/neighbor Sarah ended up giving hers back to their original owner because they were so misbehaved (sort of like what would happen to me if I ever got kidnapped).
After that, I became a little nervous about the goat situation. Well, all of that changed a few days ago when I got to play with a pen full of goats.
If you're on snapchat (@boxwoodavenue), you already know the excitement that went on while I was playing with them. They were so adorable; they crawled all over me, and chased after me! We just had a really great time, I could have spent hours with them. Here's a little snippet of that. Caution: The cuteness is slightly overwhelming.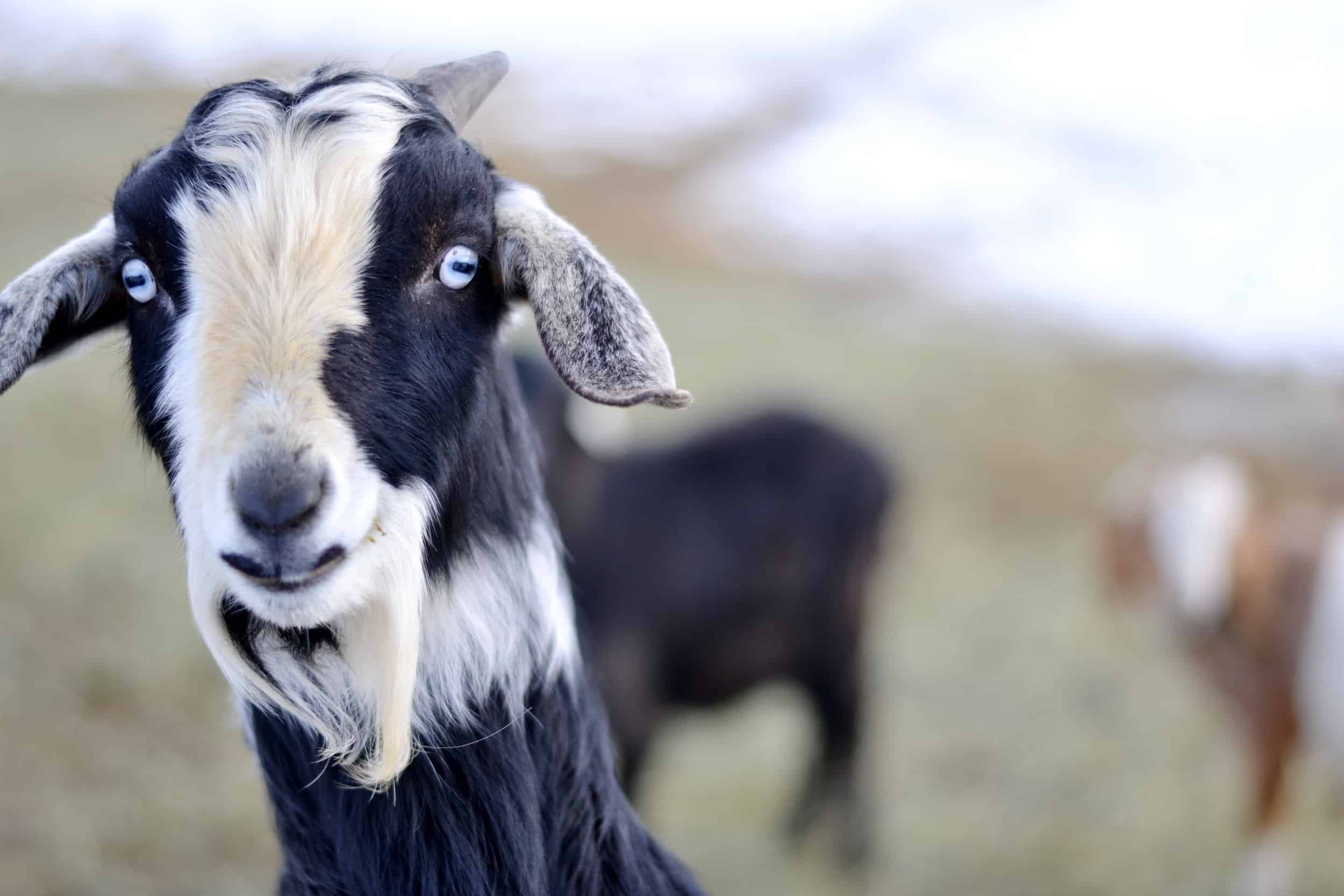 I double-dog-dare you to look at this guy and not laugh. It's impossible! If he was mine, I would name him Larry. He looks like a Larry doesn't he?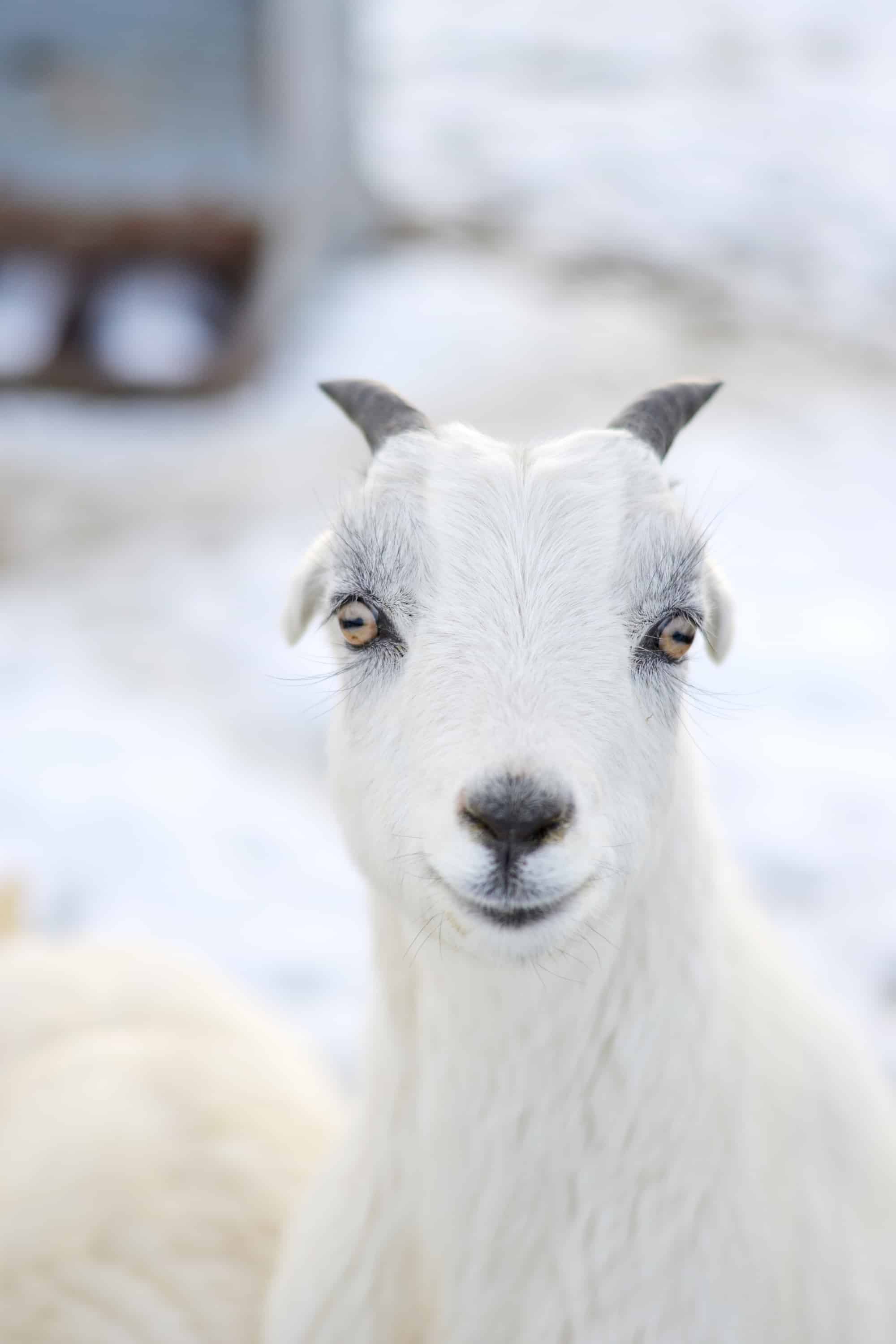 I think her eyelashes may be fake, but that smile! How could you not fall in love!? (Don't worry, if she was mine we would wax her chin.)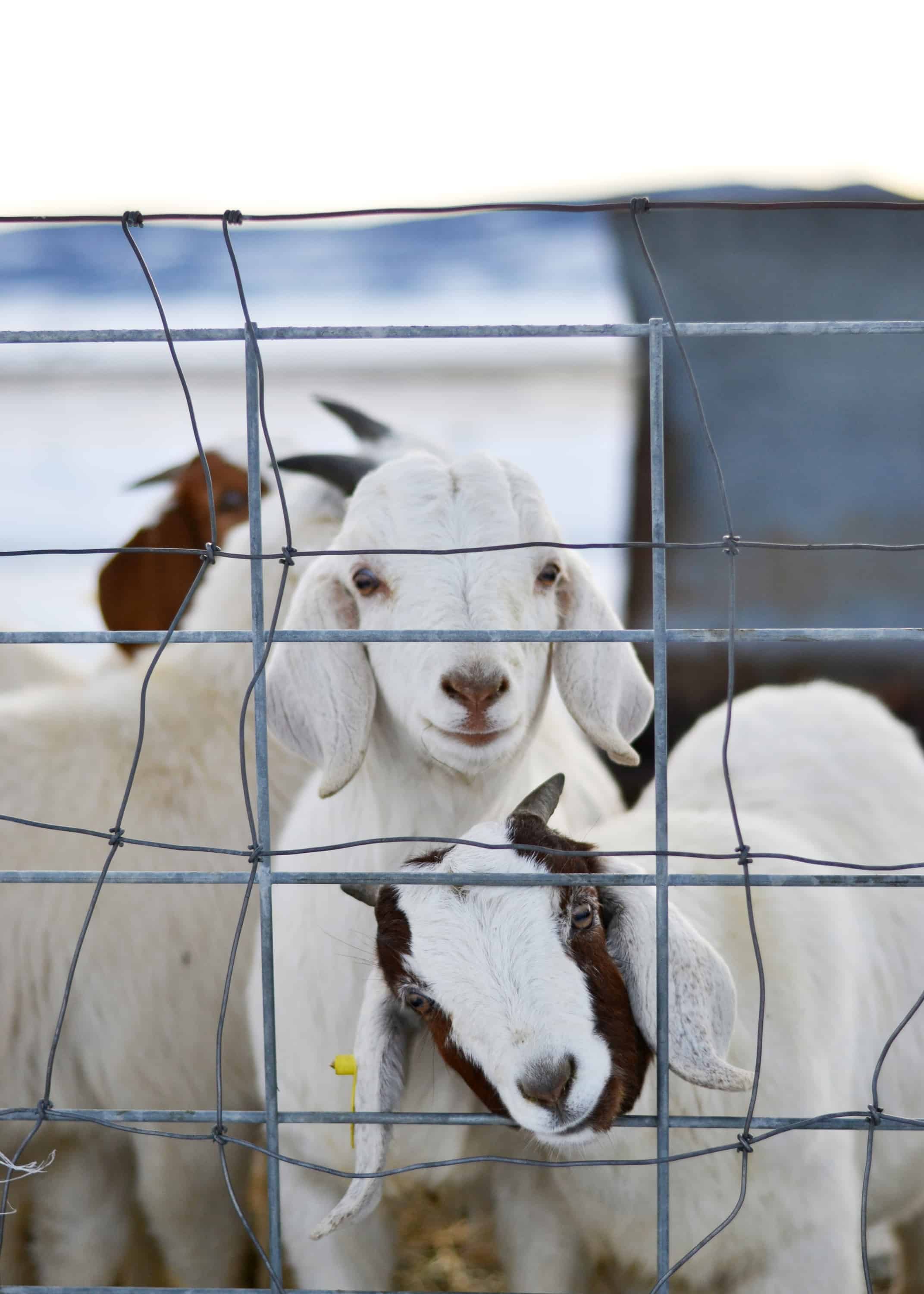 Hey lady! Let us out of here!
After playing with the goats I dreamt about them, but then woke up in a panic that I had ticks crawling all over me, because apparently sheep (and therefor goats) are more adept to getting those suckers – and they are one of my worst fears in life.
I'm not sure how I would react if I found a tick on my body. Probably just faint. I'm not good with bugs. Remember the bug battle that I misdiagnosed as mites and treated everything for mites, only they weren't mites, so I cried and wasted my time for nothing? At least I got a real lesson on mites should my girls ever get them (oh Lord, please no!).
With that said, my goats will be perfect ladies with silk ribbons around their necks, and will not get ticks (sign me up for Frontline Plus). Now I am on the hunt for the perfect barn for them…
Do you have any experience with goats? The only experience I have is eating ungodly amounts of goat cheese in one sitting. I need all the help I can get!