Easy Easter Table Decor with Linen Table Runner
This post may contain affiliate links, please read my disclosure policy.
Get inspired to decorate for Easter this year with these easy Easter table decor ideas! This Easter table with Easter table runner is beautiful and perfect for an Easter lunch with family or friends.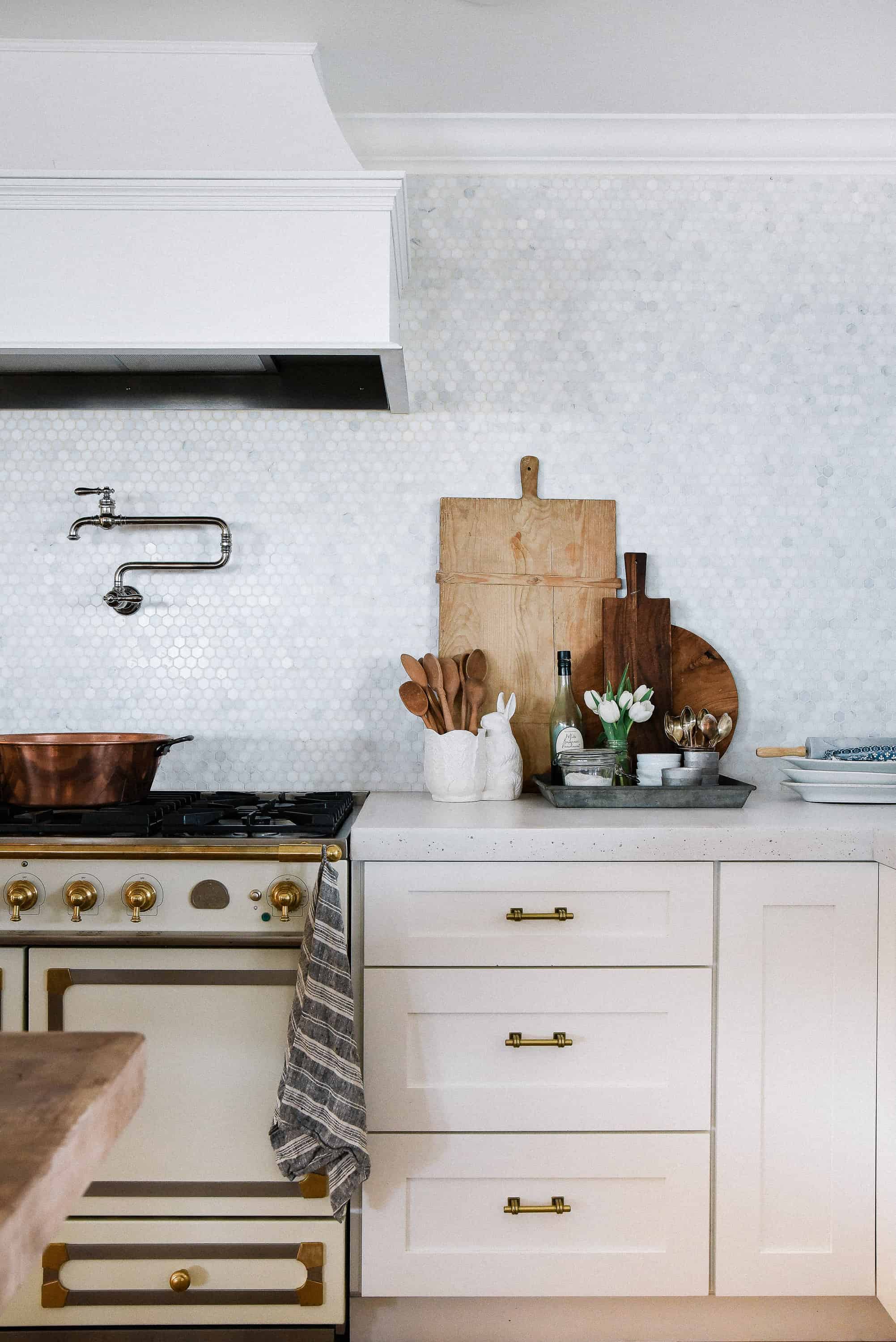 Easter Table Decor with Linen Table Runner
Over the past couple of weeks I have been quick to add little bits of life back into the house in hopes of hurrying spring along! I am forcing bulbs indoors (which have just begun to bloom), and have been enjoying tulips and branches throughout the house.
I always think it's fun to add simple touches – a bunny here, some flowers there – for Easter. This year has been no exception after the long winter we've had. In fact, it snowed yesterday! Here's hoping the sunshine will come soon!
Learn how to force Hyacinth bulbs indoors!
Today I am very excited to be sharing some Easter table decorating ideas with you! Without saying more…let's start creating!
Easter Table Decor: Branches as a Table Runner
Easy Easter Table Runner Idea
For an easy and inexpensive Easter table runner, try layering blossoming branches down the center of the table. This doubles as a table runner, and can be decorated with candles, eggs, or more flowers!
I picked up some inexpensive faux eggs from Target and used the neutral colored ones to dot the table. I saw this done with moss eggs in Martha Stewart and got inspired to recreate the look!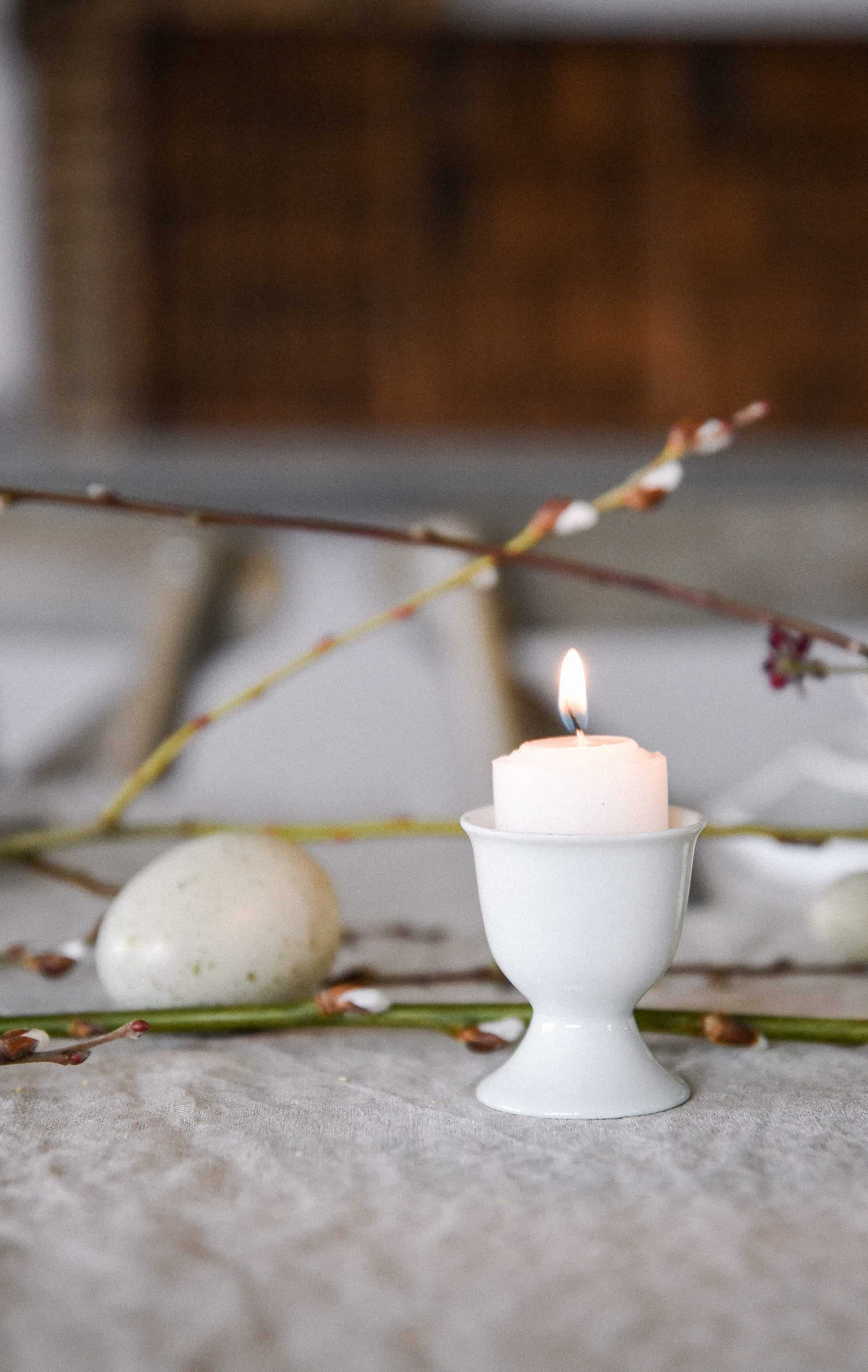 I have a strange love affair with egg cups, and I figured Easter was the perfect time to use them! Instead of using them for eggs, I thought it would be cute to add candles to them! These egg cups made the perfect little votives!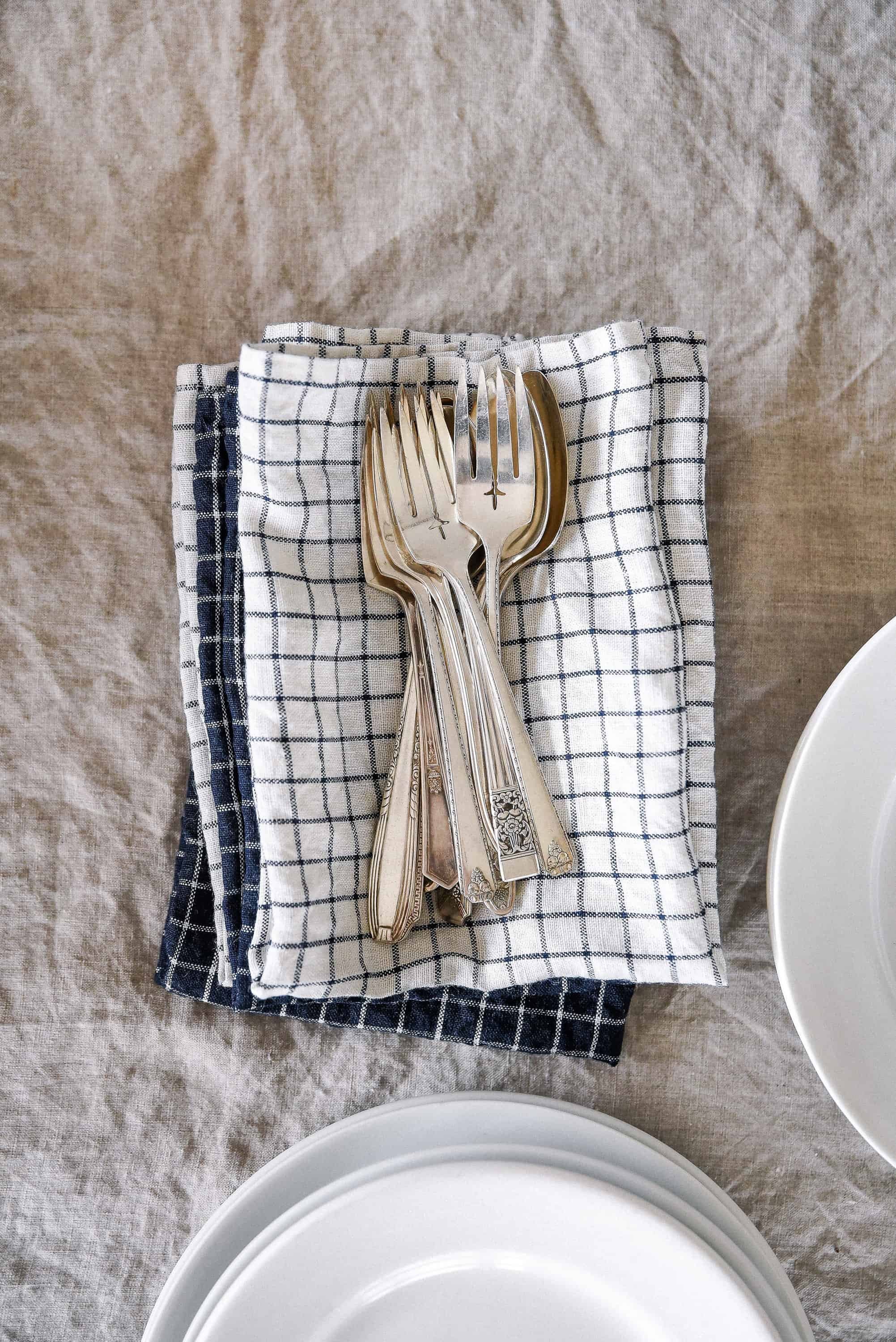 Easter Table Setting
At first, I thought I might stack the silverware over the top of the Easter table linens, but I decided to add a little life to the table with tulips instead!
I love the details in vintage flatware, it is one of my favorite things! I sell flatware in my shop if you're interested in adding some to your kitchen. You can also typically find vintage flatware at flea markets! I found my favorite set in France and purchased then entire thing for around $40, although it cost me much more to bring it home in my suitcase!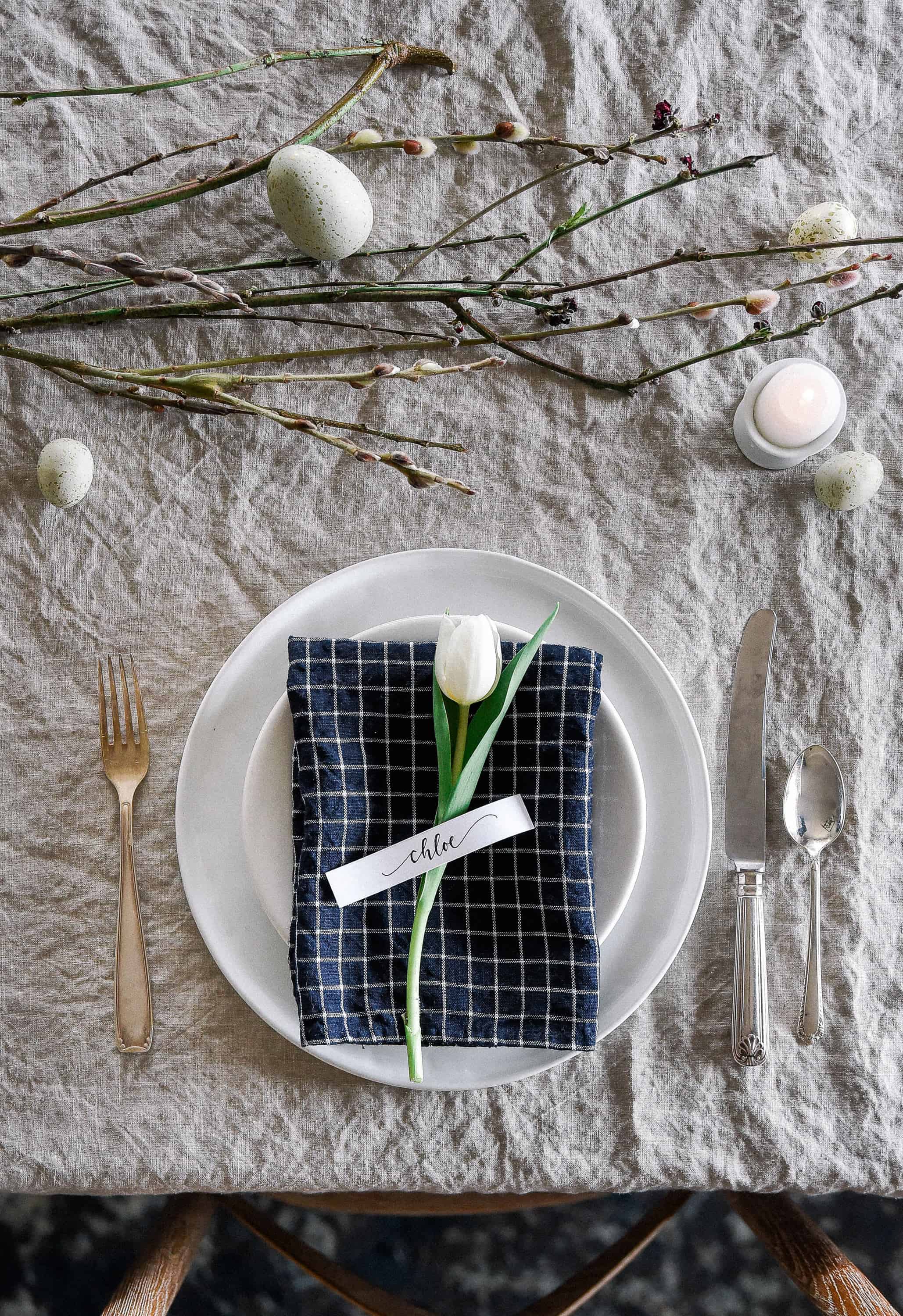 To finish off my Easter table setting, I cut small strips of white card stock and added faux calligraphy place settings. To me, place settings make guests feel extra special, so I love adding them to a table whenever we have a fancy dinner.
Easter Table Linens
This entire table was inspired by the linens I used here! This linen tablecloth is from Target and is around $20! This is an amazing price for a 100% linen tablecloth!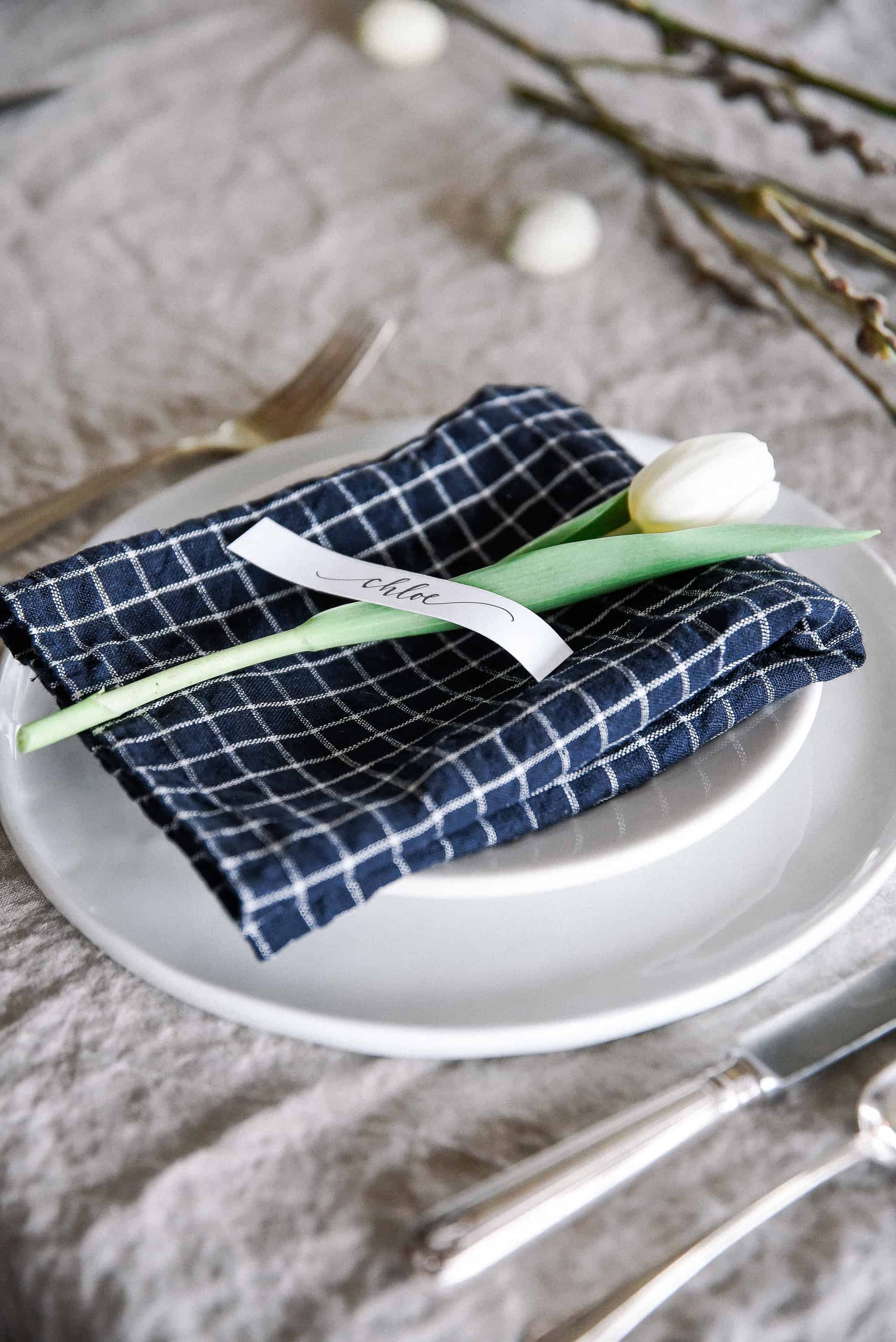 You might think of something floral or colorful for Easter, but I love the natural and muted look of these checker print linen napkins, and alternating the colors adds a little bit of fun!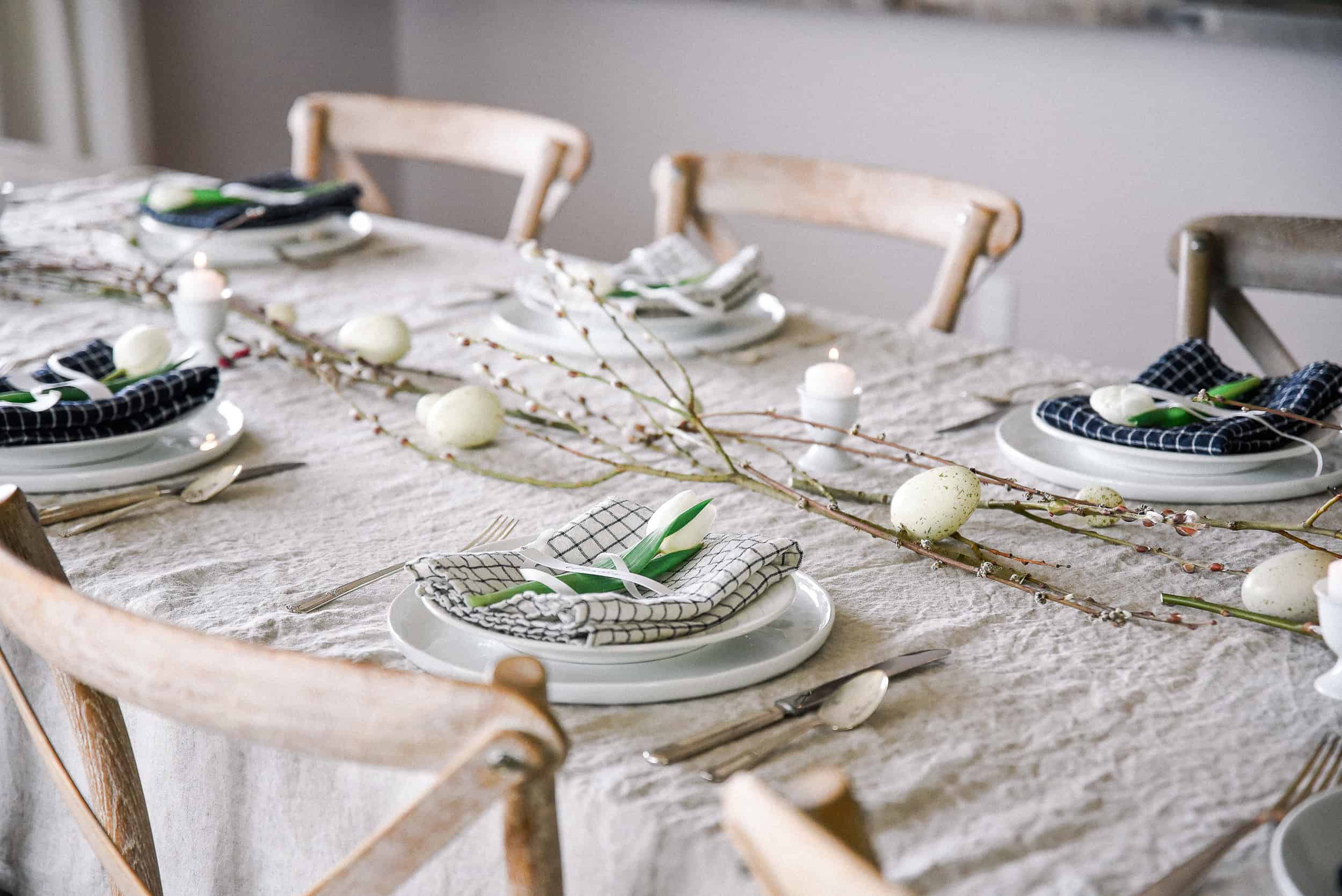 I enjoyed putting this table together and hope you are feeling inspired to create something special for your family this Easter! The linens served as the perfect inspiration.
Looking for more Easter decor ideas?