Another Cold Week on the Ranch
This post may contain affiliate links, please read my disclosure policy.
With temperatures dropping below -20, we are feeding lots of hay and burning lots of wood to stay warm!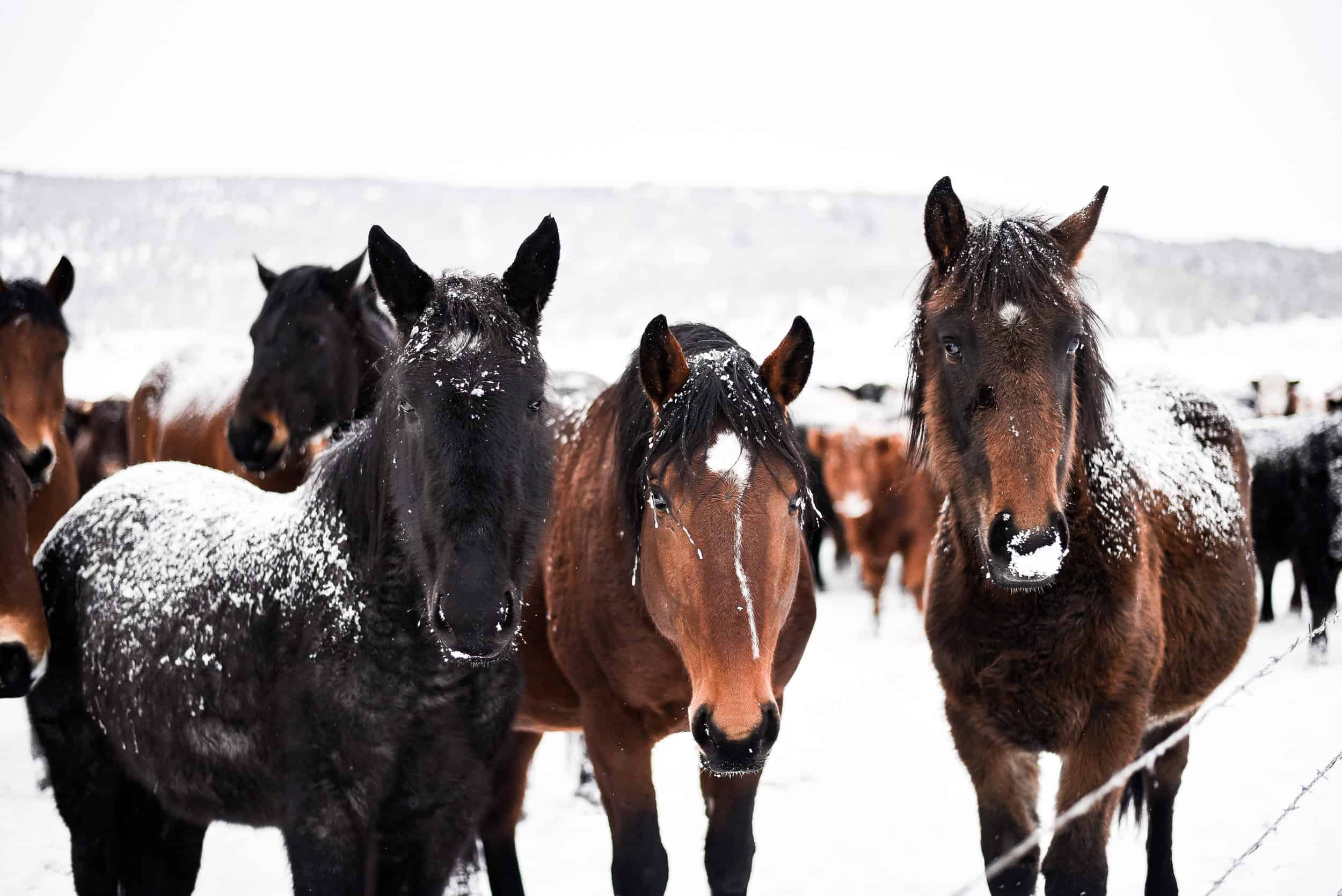 Growing up in the city, you experience some cold days, but this cold is like nothing I have felt. I am sure most people think of California as a warm state, but I can assure you, it gets cold. When I began writing this post, it was -27 in Jess Valley (where the ranch is), Greg's beard and eye lashes froze just from being outside.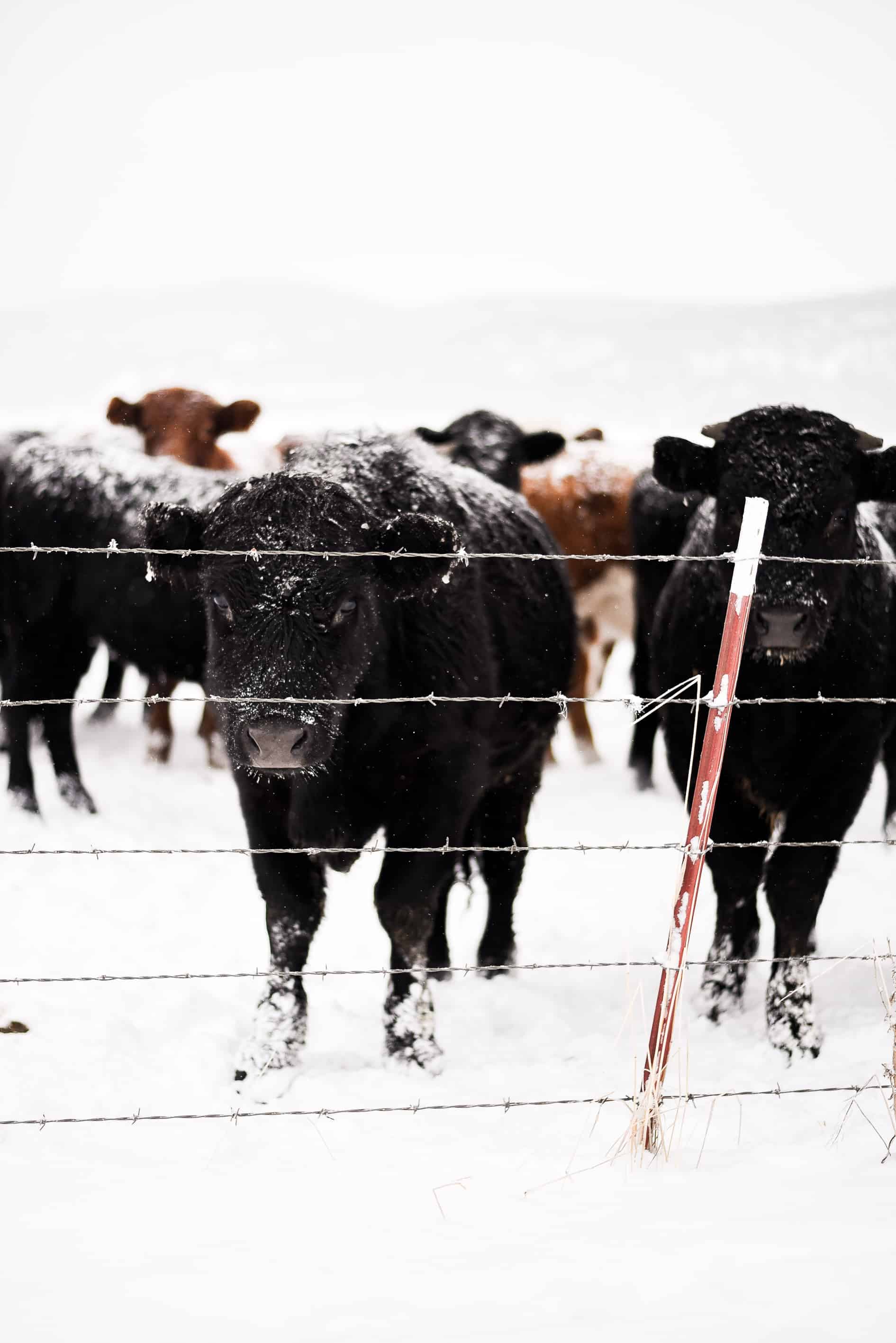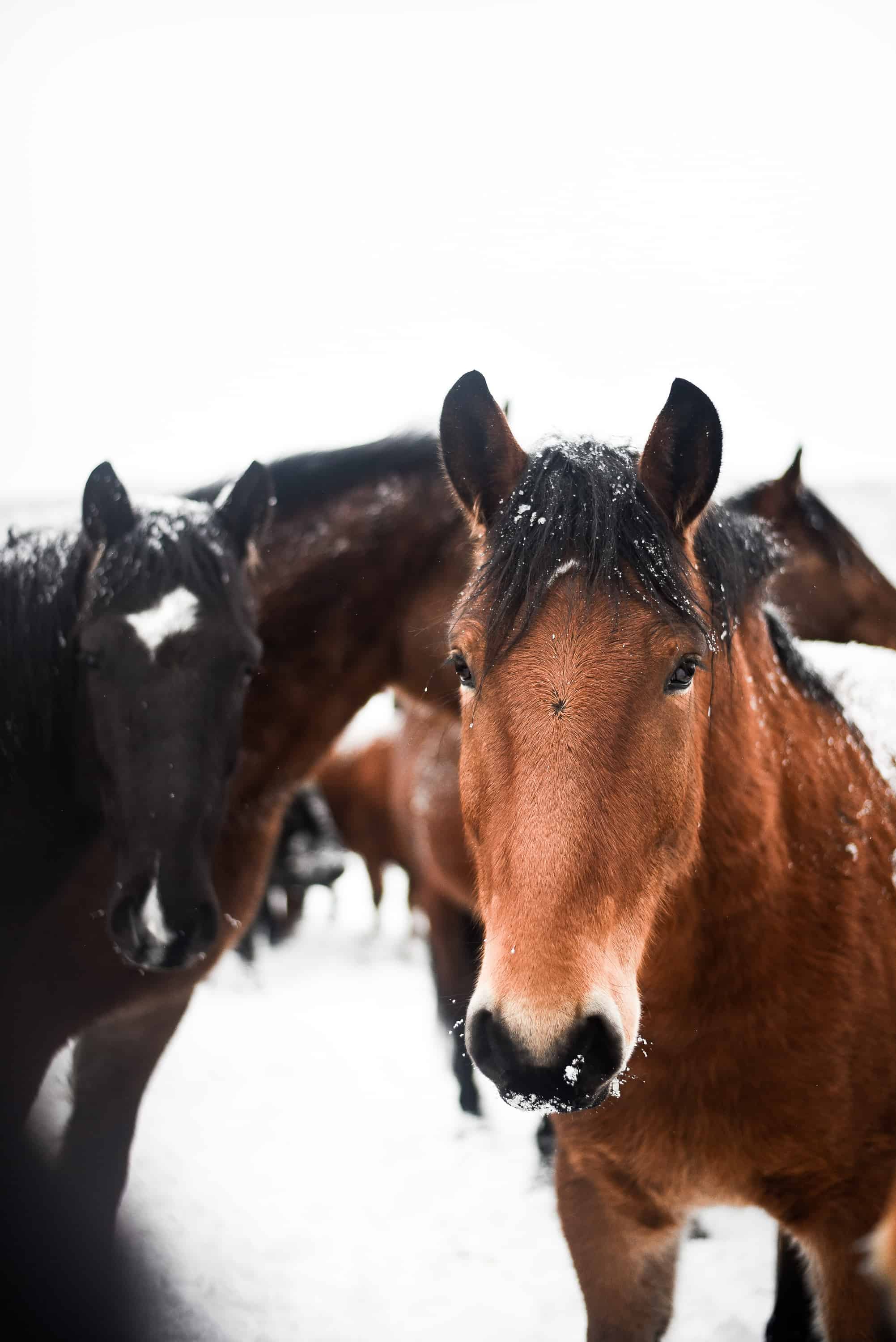 The boy's house is yet to be complete. So Buckwheat has been wearing his coat on nearly a daily basis. Elderberry has a thicker fur-coat than Buckwheat, and doesn't really need a man-made coat. He's started bullying Buckwheat a little bit, and I am wondering if it's because of the whole coat situation.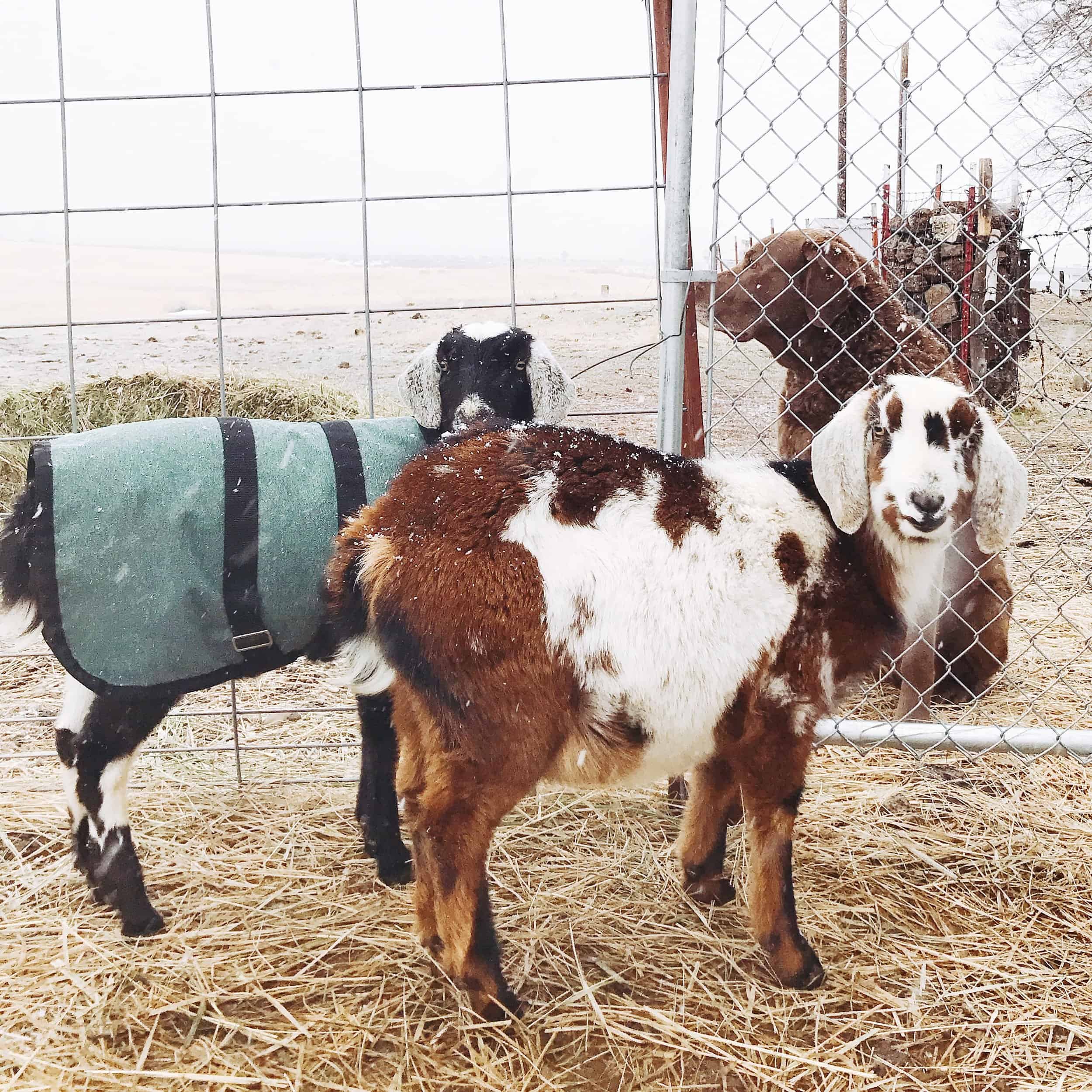 I only have an iphone shot of Buckwheat in his coat, but isn't he so darn cute?
In an attempt to keep them out of the weather, I added a small door to the outside of their kennel so that the heat from their heat lamp gets trapped inside their shelter. It sort of resembles a chandelier hanging outside their door. If you recall, Buckwheat was burned from the previous heat lamp; their new lamp is much safer.
I read a post regarding goat's tolerance for cold weather, which said that goats are much hardier than one would think, and that they can withstand temperatures of -15 without a coat or heat. I have found this to be false for my boys – Buckwheat begins to shiver when temps go below 20, even with a shelter.
I was resistant to use a heat lamp because I did not want their bodies to think Spring was coming and begin to shed their winter cashmere, but the day I saw Buckwheat shivering and shaking, I decided a heat lamp and coat would be necessary to get him through the winter. He would probably survive without it, but I am not one to take chances.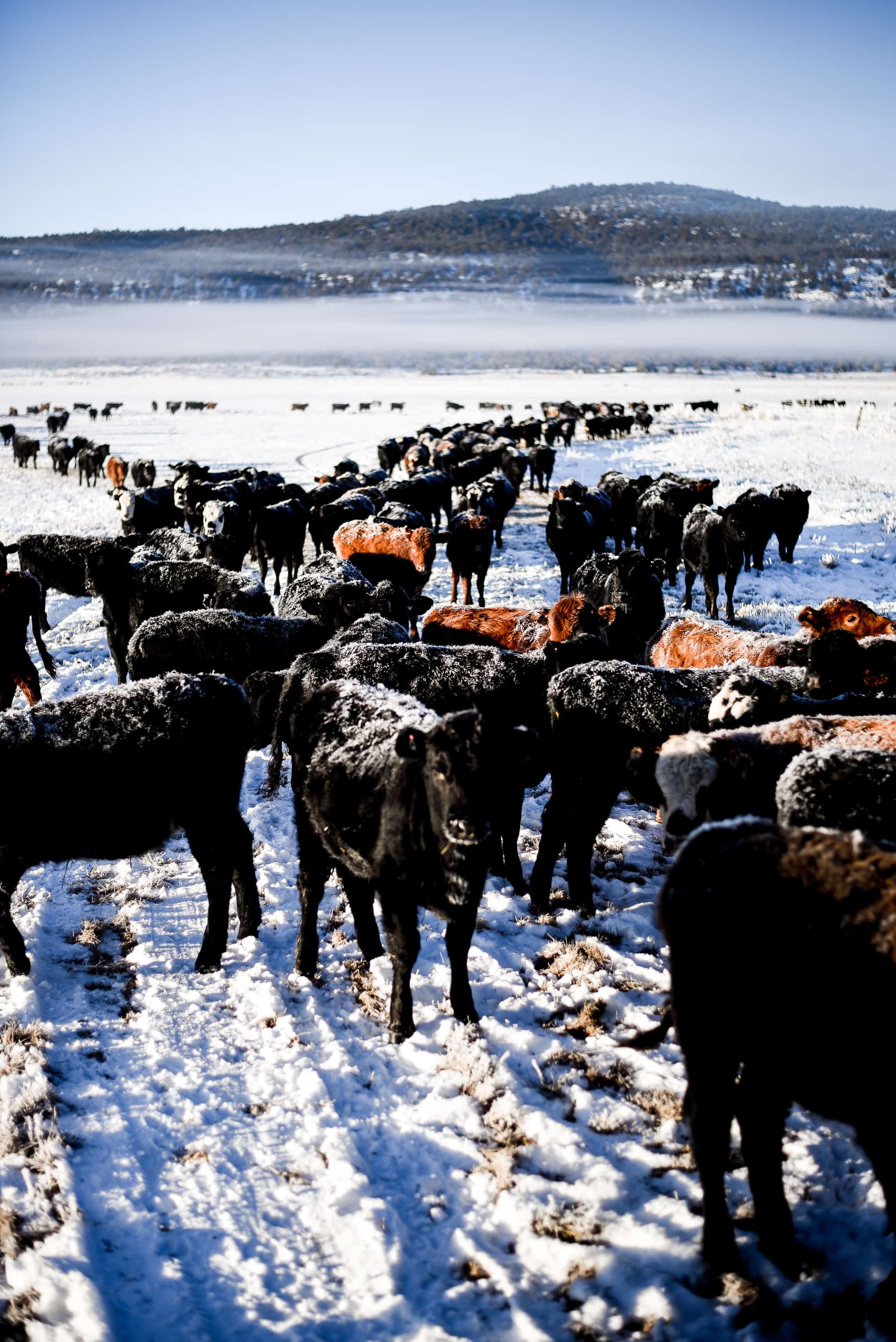 Whenever I post a video or photo of the ranch animals in the snow, I get a lot of questions asking if we bring them in at night. I understand the concern, but the animals have been bred to withstand these cold temperatures and do just fine out in the fields. Even the chickens have adapted into a new type of breed, which we call the Jess Valley Special's, they no longer hatch with combs. It would be impossible to provide shelter for 2500 animals on a daily basis, so we give them lots of hay, and make sure they are full and happy.
Even on the coldest days, once you begin lifting hay bales, and feeding it to the animals, you warm right up and start taking layers off. Although the ride home is usually pretty chilly, you know the dinner bell will be ringing, and that's enough to get you through it ;).
Thanks for stopping by, I hope you have a wonderful week – stay warm!