Apple Spice Fall Drink Recipe
September 16, 2016
An apple-spiced fall drink recipe with LaCroix Sparkling Water.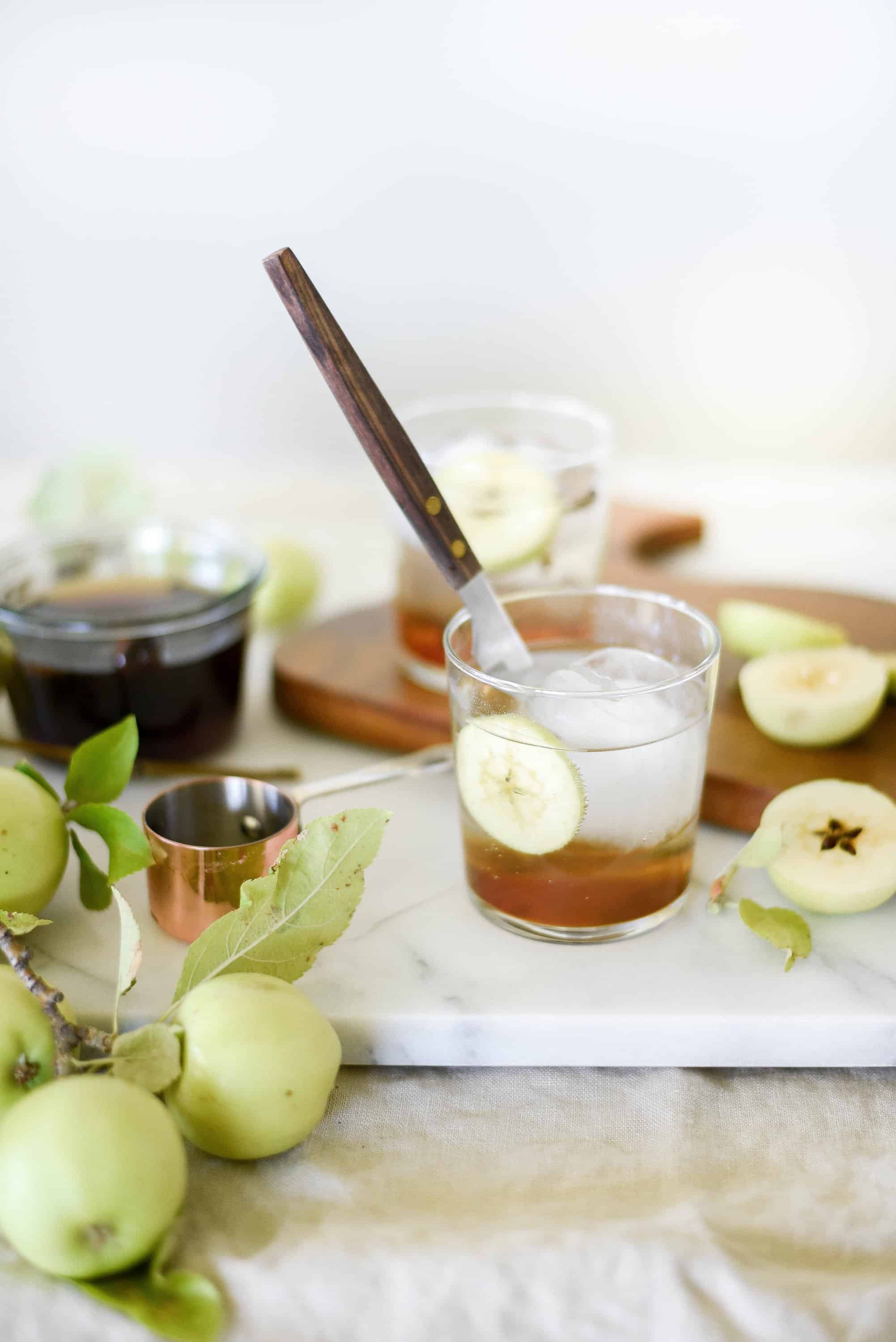 If I am being honest, when LaCroix sent me their apple flavor, I asked myself, "what the heck am I going to put that in?" I suppose it's a great alternative to apple juice for kids, but that last thing I wanted to drink was sparkling apple water – I'm more of a citrus kind of gal.
Then, I started thinking about apple spiced cocktails, and *lightbulb*, LaCroix's apple flavor was just the ticket for a fall drink recipe. I made a quick spiced syrup with cinnamon, cloves, allspice, and brown sugar, and combined a splash of it with some LaCroix Pomme-Bayà, and OH MY GOD. It's good. Even though this is a mocktail, this could get me through the entire season.
If your family gets rowdy during the holidays, this would be a great option to serve if you're hoping to push cocktails until later in the evening. If you want your family to get rowdy during the holiday season, this is still a great option…just add bourbon ;). Nothing like getting grandma to karaoke Calvin Harris.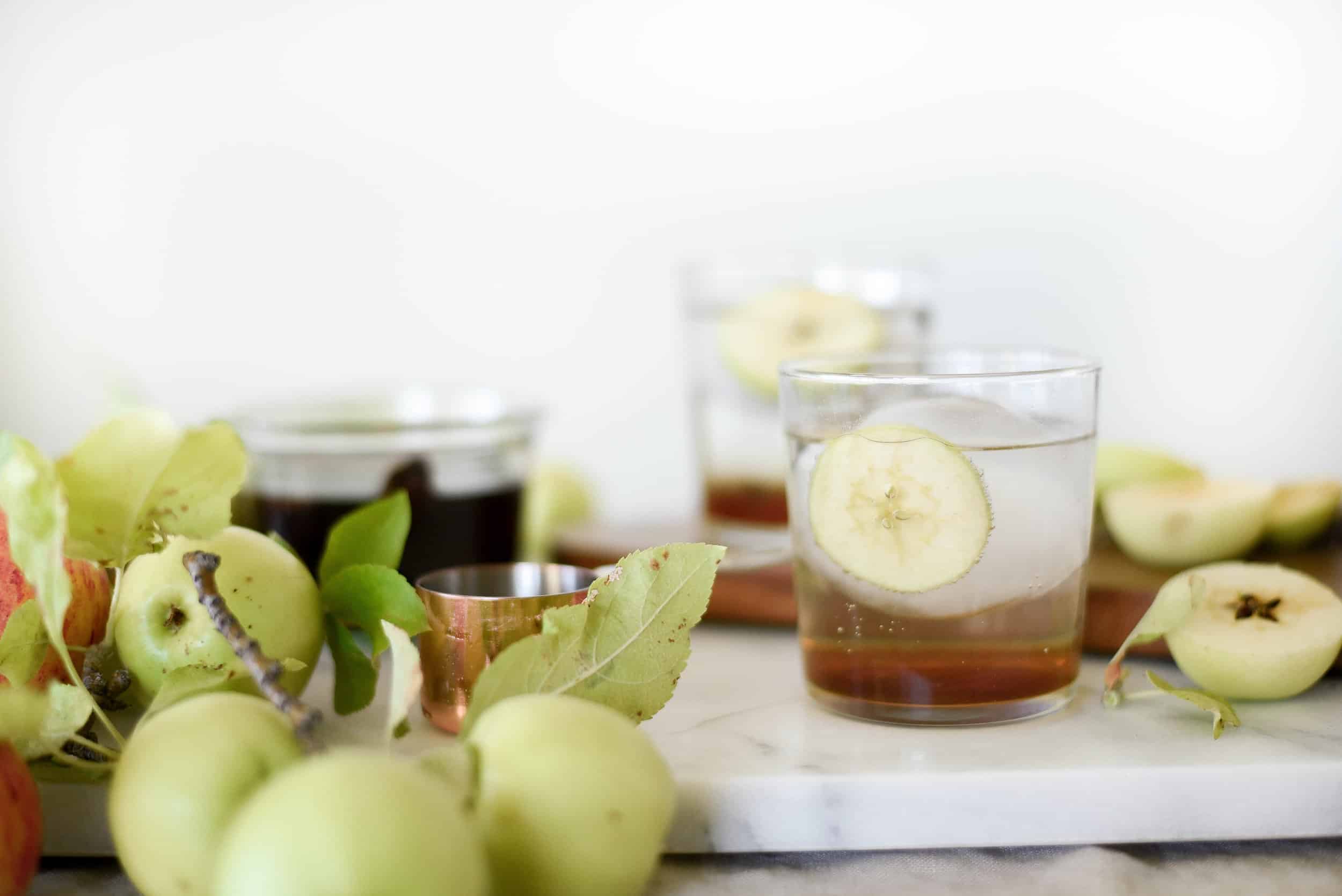 Apple Spice LaCroix Mocktail
.75 oz. (half a shot) spiced syrup

1 can LaCroix Pomme-Bayá

A splash of Bourbon to make this a cocktail ;)
Combine in a glass, stir well, and enjoy!
Spiced syrup
2 cups brown sugar

3 cups water

4 cinnamon sticks

1/2 tablespoon whole cloves

1/2 tablespoon whole allspice
In a small saucepan, combine ingredients. Keep warm on the lowest setting and let steep for up to two hours. Remove from the heat and save in a glass jar. Refrigerate for up to three weeks.
If you're on instagram, I'd love to see your favorite cocktail recipes! Share with #toastingfromafar!