Calving Season Realities
This post may contain affiliate links, please read my disclosure policy.
It's calving season up here (we calve later than anyone else, for reasons unbeknownst to me), and you might think calving season means extra cute babies everywhere, but you're thinking all wrong. Calving season is the most stressful time of the year. Imagine all the moms in the world all delivering at once, at midnight, in the middle of a snow storm. It's like an episode of Labor Games.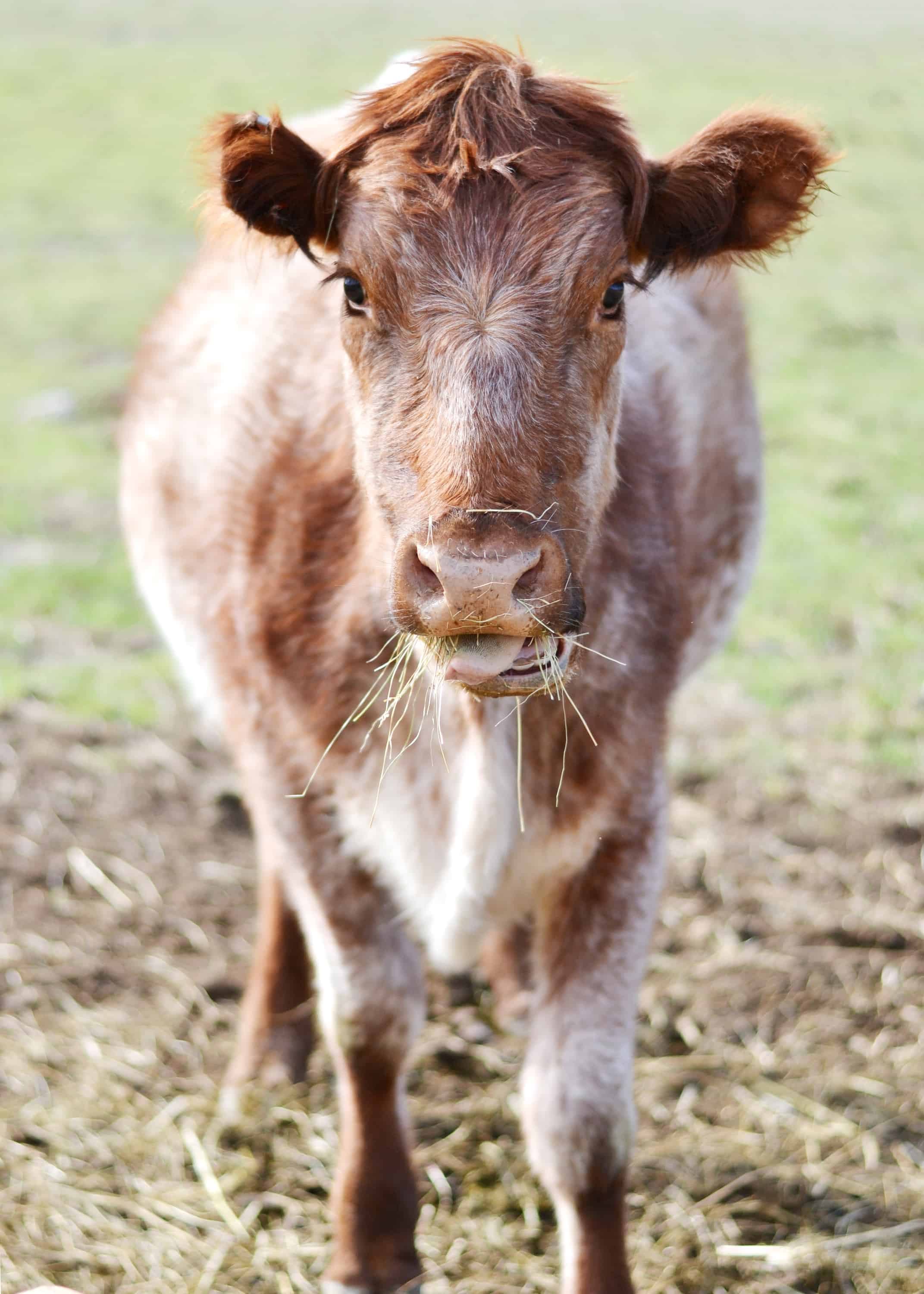 Alex, whom I seem to talk about a lot on here, is the calving doc (along with his dad), and on most nights gets about 2 hours of sleep. Right around March 5th the babies start hitting the ground… If we're lucky. A lot of the time calves have to be pulled, which involves giant gloves, and you guessed it, sticking your hand right up into the great unknown. Just like in the movie City Slickers – which is an excellent movie if you've never seen it, and if you have, you'll understand my deep desire to name a baby cow Norman and turn him into a pet. I talked about my first experience helping pull a cow a couple of posts back, in case you missed it.
If pulling doesn't work, you've gotta perform a c-section on the cow, which is as pleasing as it sounds. I've actually assisted in one, but luckily we haven't had to do any this year. Just imagine a very uncomfortable woman ready to give birth, now imagine her at 800 pounds, and certain you're going to kill her and her baby. It involves a lot of sedatives.
Yesterday I went out feeding with Greg to take some pictures and make sure he was doing a good job, I've gotta keep a close eye on that man ; ). I headed out the front door and into the field, and called him to pick me up, and about five minutes later he and his team, Bailey and Ulysses, pulled up, my chariot awaiting. I hopped aboard and we headed to the hay barn to load up with some breakfast for the cows.
I secretly captured this video of Greg un-tacking his team after feeding ;)
On our way we noticed a calf that was lying down, and not moving, and as we got closer, it still wasn't moving… We realized it had been stepped on, and unfortunately didn't make it. This is a not so pleasant part of cattle ranching, and is why calving is so stressful. No rancher wants to lose any calves, which is why we have night watchers, but occasionally, it happens. This was the first lost calf of the year for Greg, and he was very upset about it, you can't help but feel like it's your fault.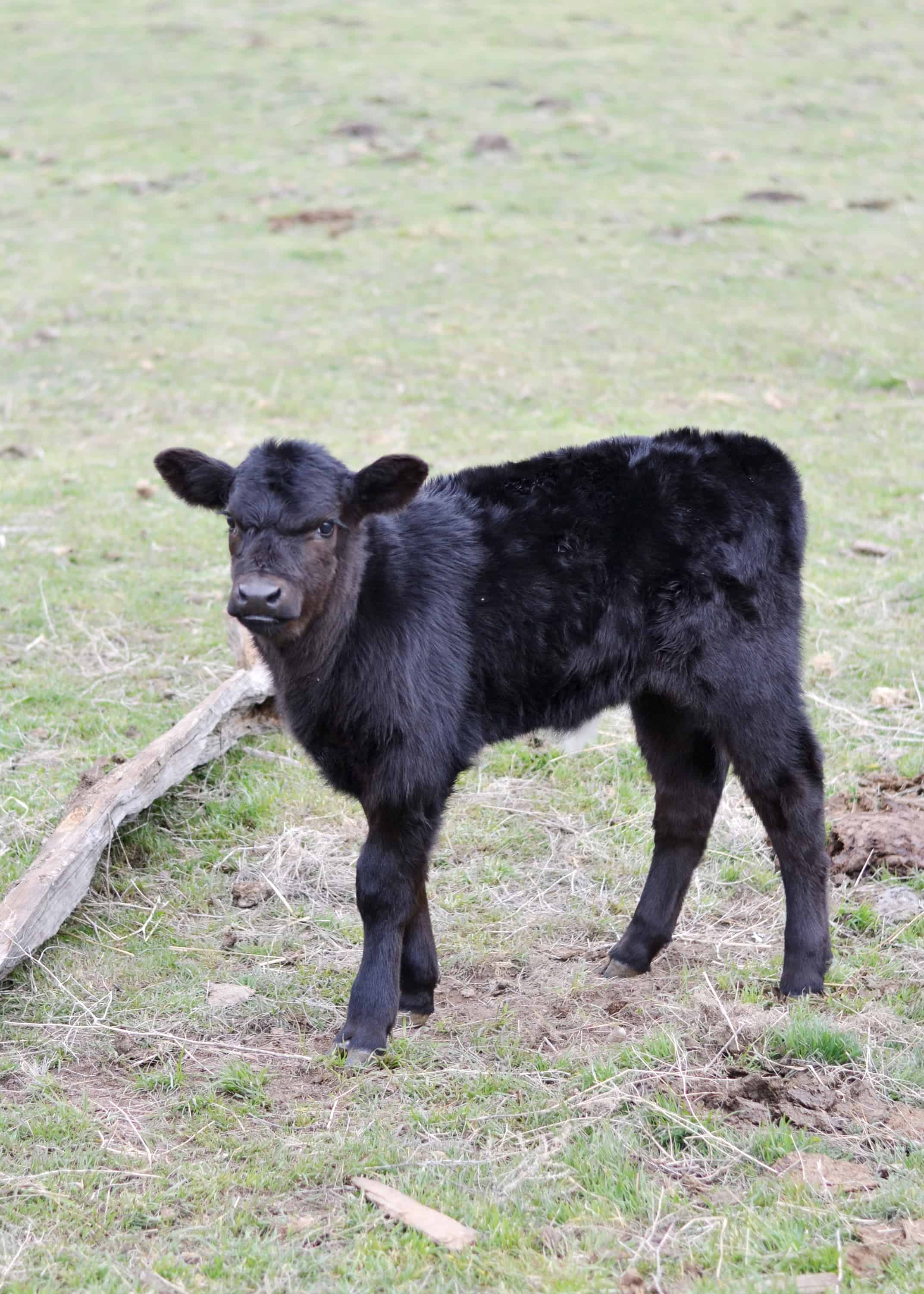 Right as we pulled into the hay barn we noticed a cow who had just given birth, the calf was just gaining ground, drunkenly trying to stand up. We loaded up the hay, and I was so amazed that Greg could simply talk to his horses without even being behind the "wheel", "Little bit boys, little bit," and they would take a few steps forward until they heard, "woah boys." I on the other hand, didn't seem to listen as well at the horses because every five seconds Greg would have to tell me, "move here. No, move over there. Okay, stand here. You're in the way." I finally found a good bale to sit on and decided to play the newlywed game with Greg because I was bored and it sounded like a good idea. We both got most of the questions right, which made me feel better about being in his way all morning.
As we got to feeding Greg got a call from one of the other guys that they had a heifer that didn't make it, and were looking for a new mother for its calf. We found the mother of the calf that didn't make it in Greg's field, and brought her in, then removed the skin from the calf that had died, and wrapped it around the new calf that lost its mom. They do this so that the calf smells like the old baby, and the mother will take to it.
The mama cow was not really pleased with all of this, and attempted to make her voyage back to the field by breaking through a few fence boards, but this morning when Greg went out to check on her and her adopted baby, they were happily taking to each other. Reading books, and singing lullabies, and such.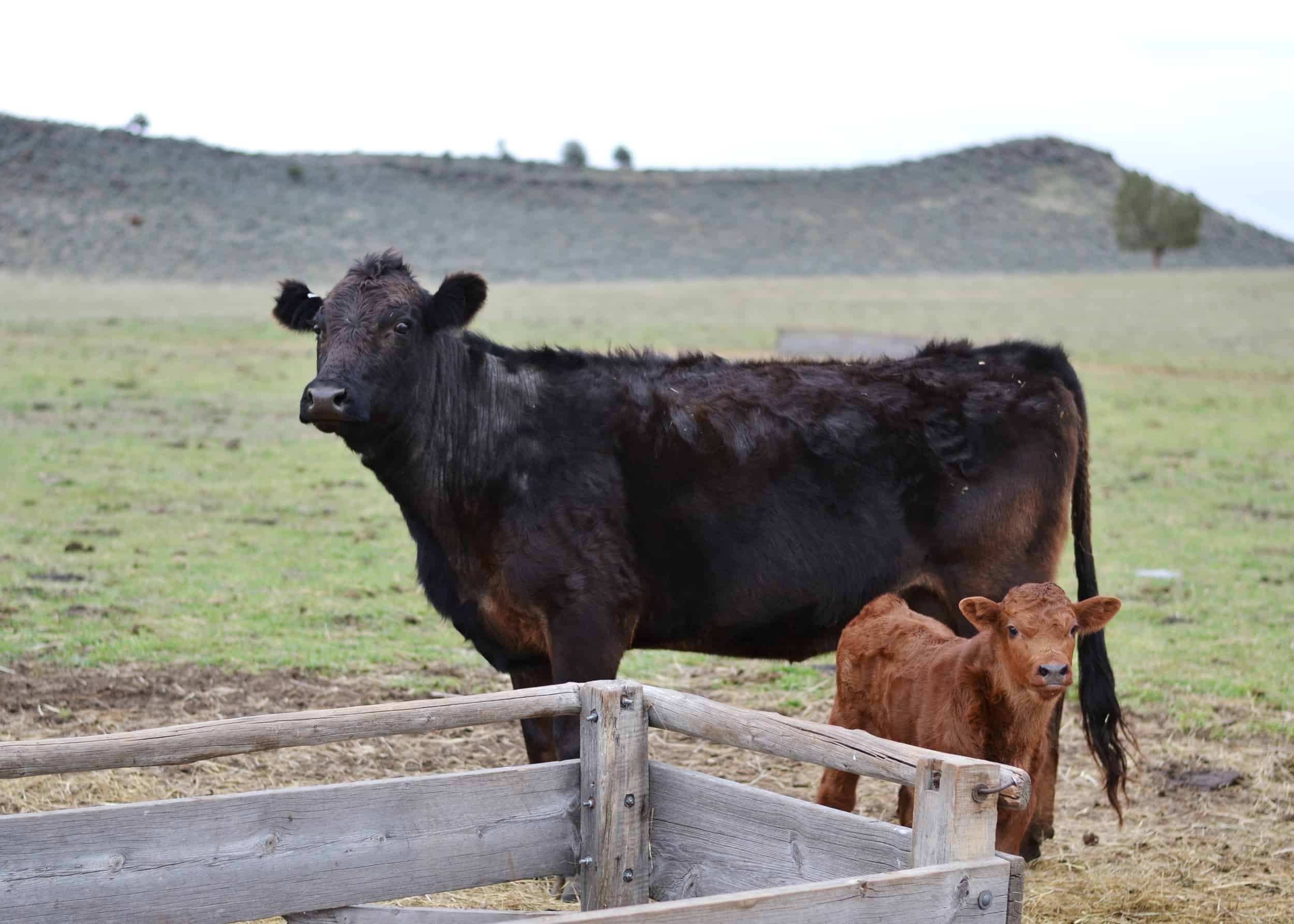 Calving season is more work than the guys do all year, every cow has to be looked after individually. All of the guys get to know each mama and can describe each one to the other in case of trouble; something like, "the big ol' stout one with the red face in the southeast corner of the Coyote Creek Field." They'll know exactly which cow to go looking for. It also means that a lot of us ranch wives don't see our husbands very much during calving season. I am lucky that Greg feeds right outside our house, and that I can go with him, if not only to play the newlywed game and get in his way.
I guess this ranch life post really isn't all that pleasant or romantic. It's sharing a little bit of the nitty gritty down and dirty life that ranchers live to produce food for all of us. Sometimes animals die, and sometimes you have to stick your hand up a cow's rear. Sort of like life, right?
Today is Easter, and although I don't talk a lot about religion on here, Easter is one of the most religious holidays, and is very special to me (I actually like Good Friday the best!). This morning we went to a service at the high school gym, that was put on by 5 or 6 churches from around the area – with only 3,000 people in "town" (which is about 30 minutes from us), it amazes me that there are that many churches. Our neighbor lead the worship part of the program, and her voice is so magical, I could listen to her sing all day long. I wish she would record her voice so I could have a CD. Do they even make those anymore? Anyways, I hope everyone had a lovely Easter spent with family and friends, and gave thanks to God for sacrificing his son on the cross so that we all may have eternal life.
PS – I FINALLY GOT MY GOATS! But that's a story for next week!