Christmas Cocktails & Drinks Recipes to get you Through the Season No. 2: A Warm Winter Cocktail
December 9, 2016
Forget about the not-so-fun freezing temperatures this super-fun warm winter cocktail.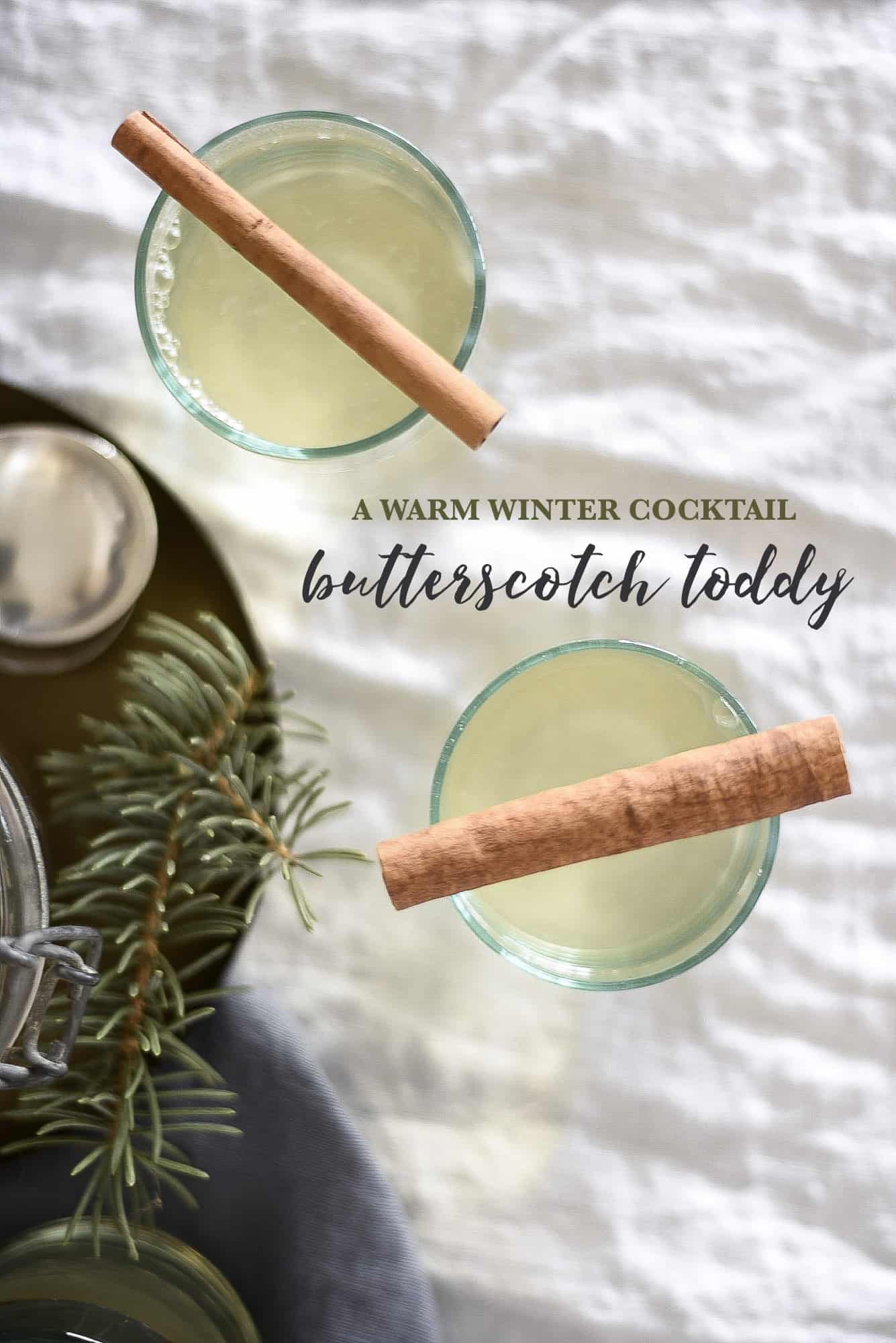 Per usual, I came up with this idea while roaming the aisles of the grocery store. I was picking a few things up to make winter cocktails for my Christmas Cocktails series, and I saw 'Winter Jack'. One thing is for. sure. I DO NOT like whiskey.
Well…once I pretended to like it because I was going through a Toby Kieth phase and wanted to be a 'whiskey girl'. Anyways, the phase passed and I stopped pretending.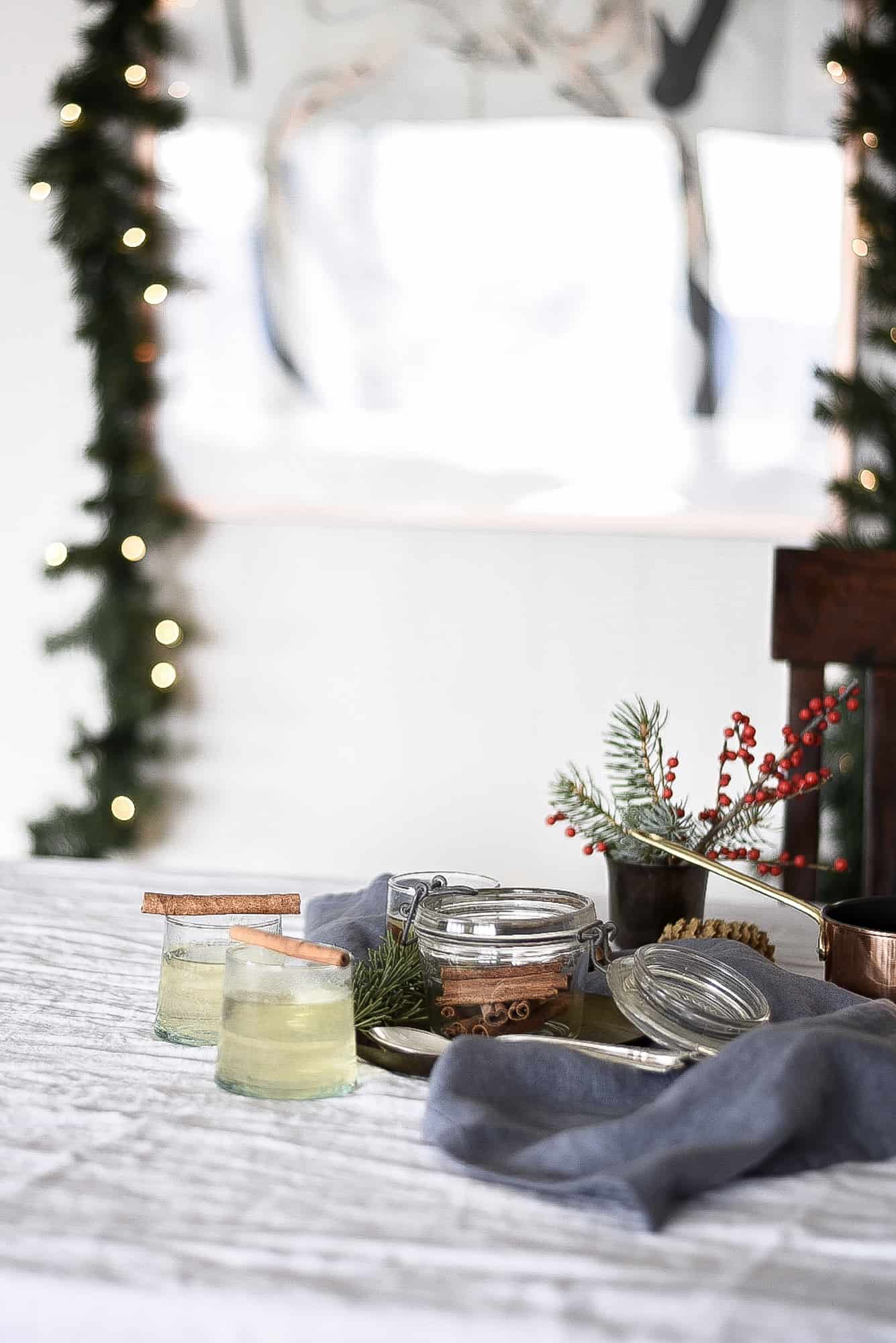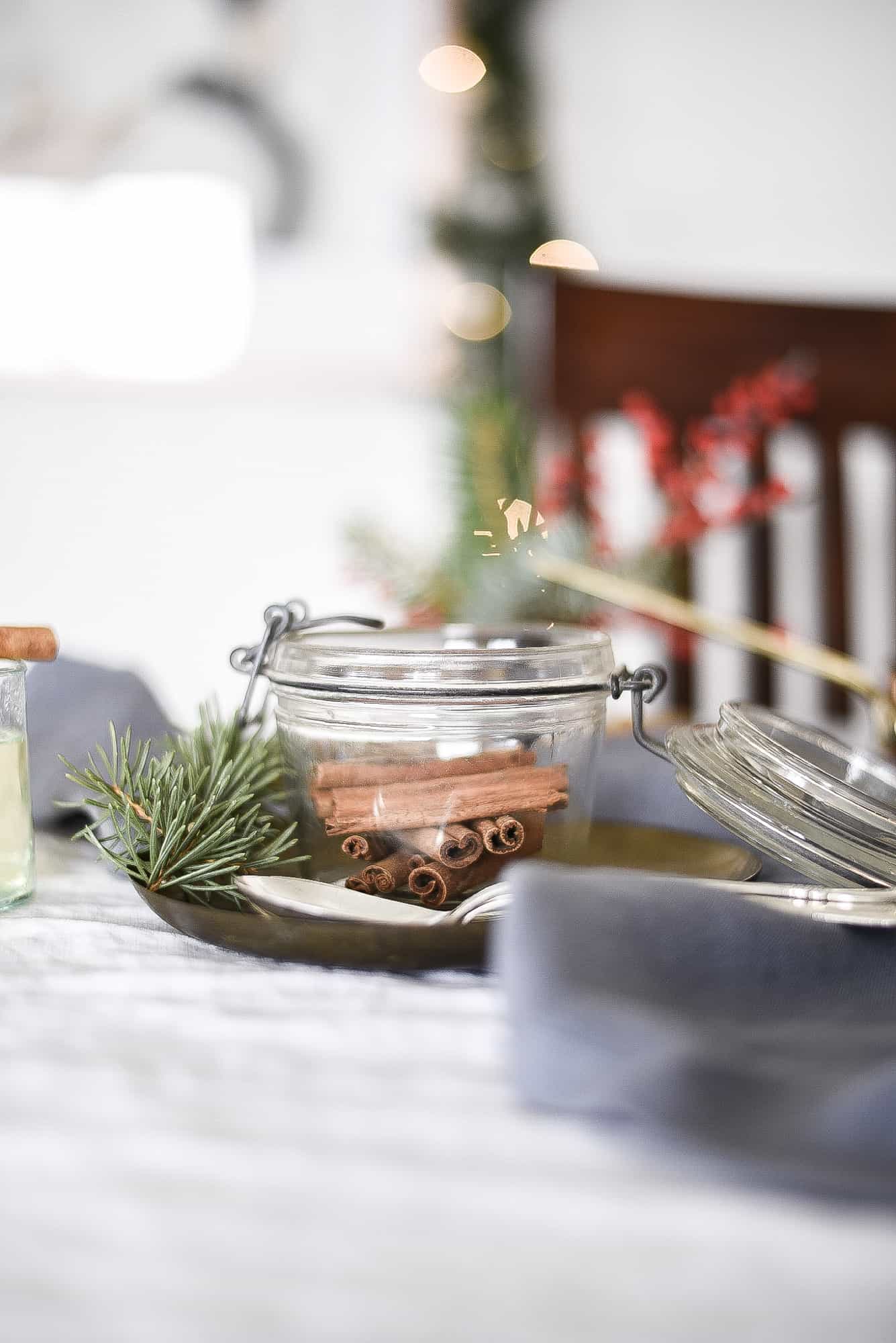 I grabbed the bottle because I thought Greg might enjoy it, but when I opened it up, it smelled delicious, and I decided to give it a try. It was really good! Really sweet, but really good. So then my wheels started turning…
I decided that a warm winter cocktail is always a winner, so why not warm up some of that Winter Jack, add a tiny bit of Buttershots for good measure, and some honey? Staying true to an original Toddy, I added a squeeze of lemon juice, and let me tell you, it was goooood.
Don't skip the lemon part, that's the real game changer in this cocktail.
Whether you serve this at Christmas Eve or enjoy it slopeside, this warm cocktail is the perfect thing to sip on a chilly winter day.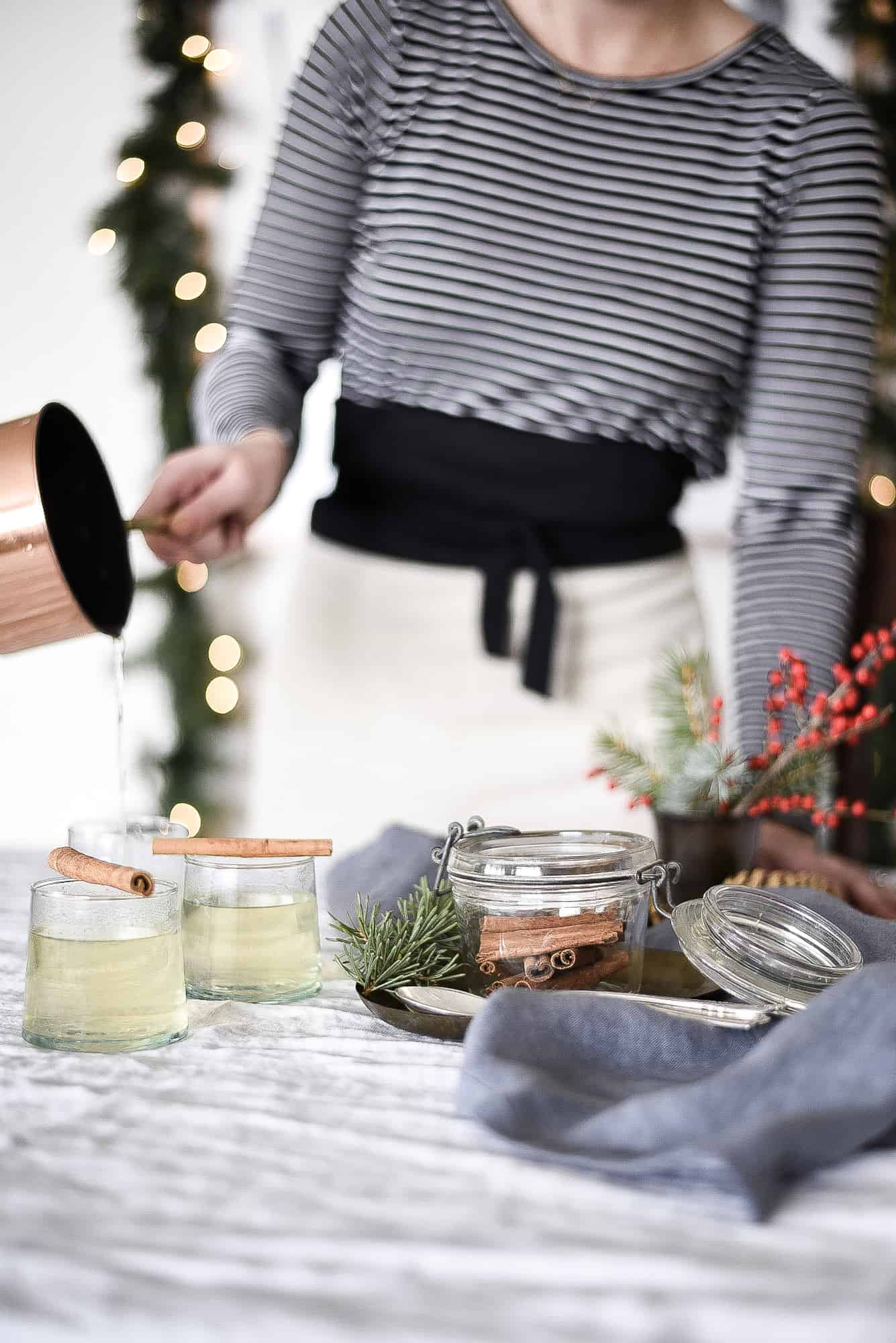 A Warm Winter Cocktail: Butterscotch Toddy
Serves 2
updated 1.3.17
.5 oz. Buttershots
1.5 oz. Winter Jack
1.5 cups water
2 tablespoons honey
Juice from 1 lemon <- this is my favorite part!
Cinnamon sticks for garnish
Step 1: Bring the water to a boil. Stir in honey until disolved.
Step 2: Add Buttershots & Jack and stir well.
Step 3: Finish with a squeeze from half a lemon/cocktail and enjoy!
If desired, use cloves, nutmeg, and cinnamon sticks to spice the water while boiling. Remove before drinking.
PS: My apron is from Heirloomed Collection, and all tableware is from Elsie Green.