DIY Derby Day Party Invites & Paper Goods
This post may contain affiliate links, please read my disclosure policy.
Sweet Derby Day Party inspiration: beautiful invitations and horse shoe menus!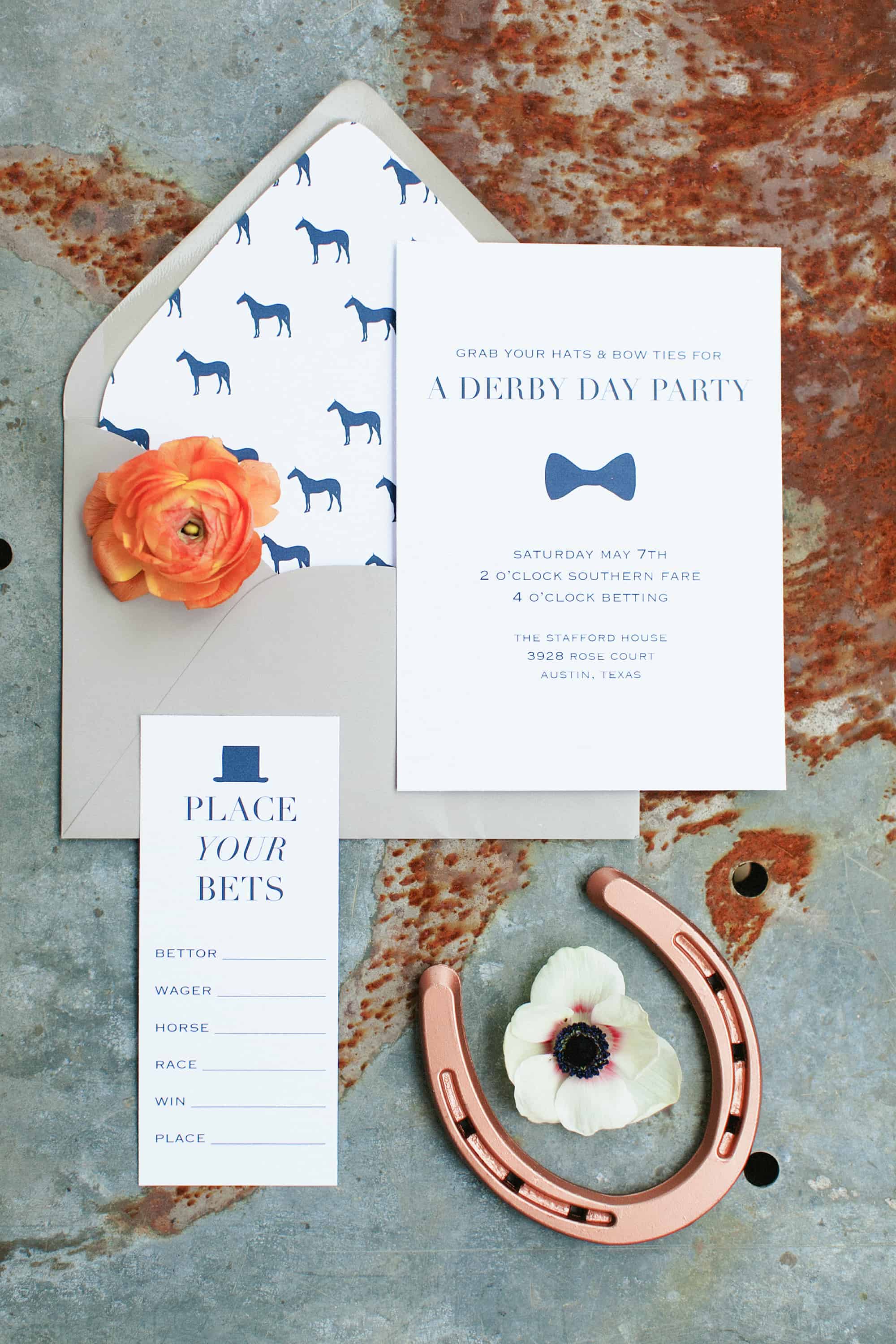 It's almost Derby Day so why not send an e-vite to your party with this free download, then print out the ballots for everyone to bet with (even if that bet is just who gets to take the flowers home at the end of the night).
I also added paper cut outs into copper colored horseshoes to set up at the drink bar and at the flower bar. I've got them linked below so that you can make your own!
I'd like to propose that all horseshoes should be colored. I think it would be so much more fabulous to have horses in gold shoes wearing crowns and wings, which would suit my flower fairy party dream nicely. I will have to talk to Holly about that to see if she's on board. I have a feeling she will request her shoes be made of platinum rather than copper, because she's a girl after my own heart, so we will see if we can make that happen.
In the meantime…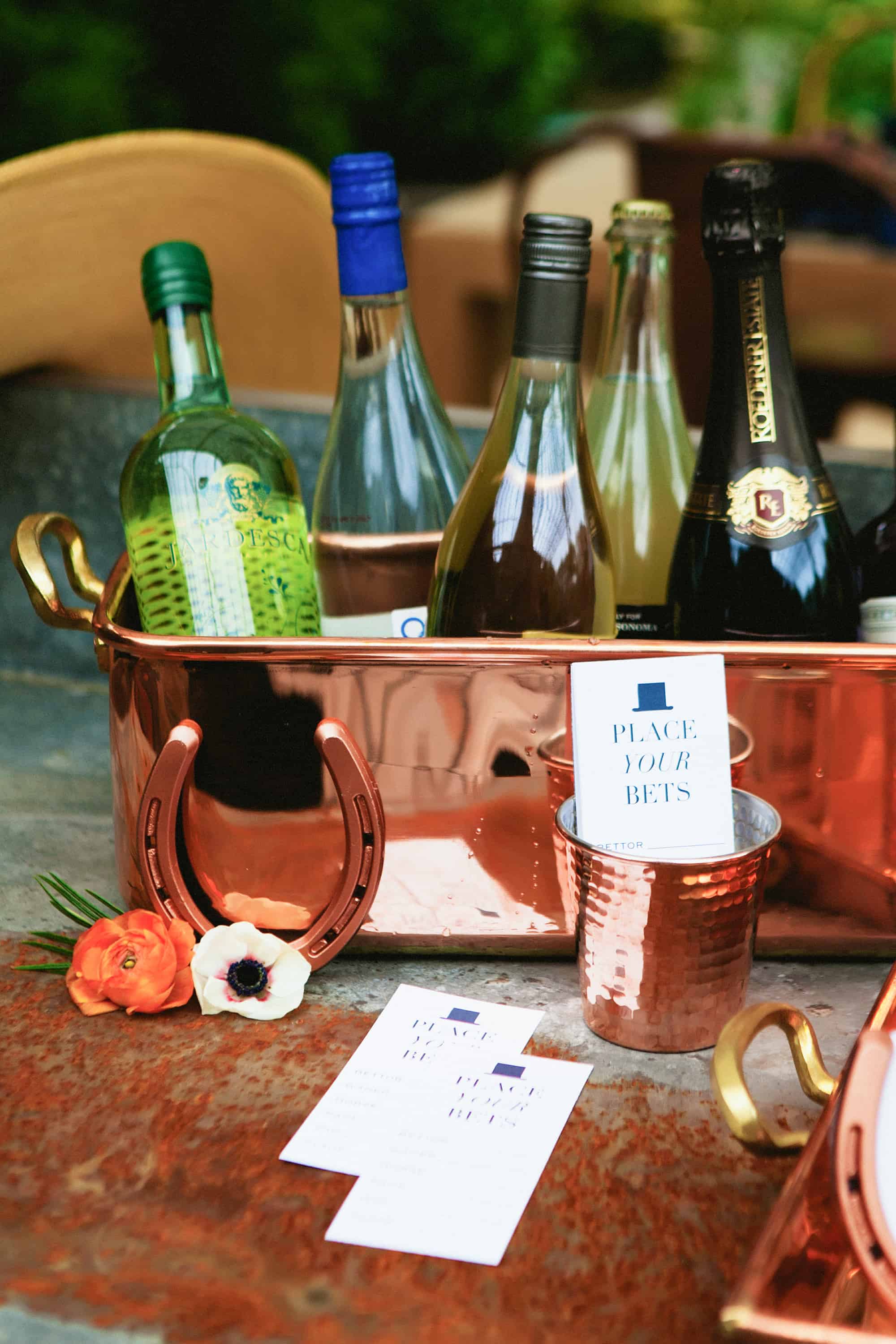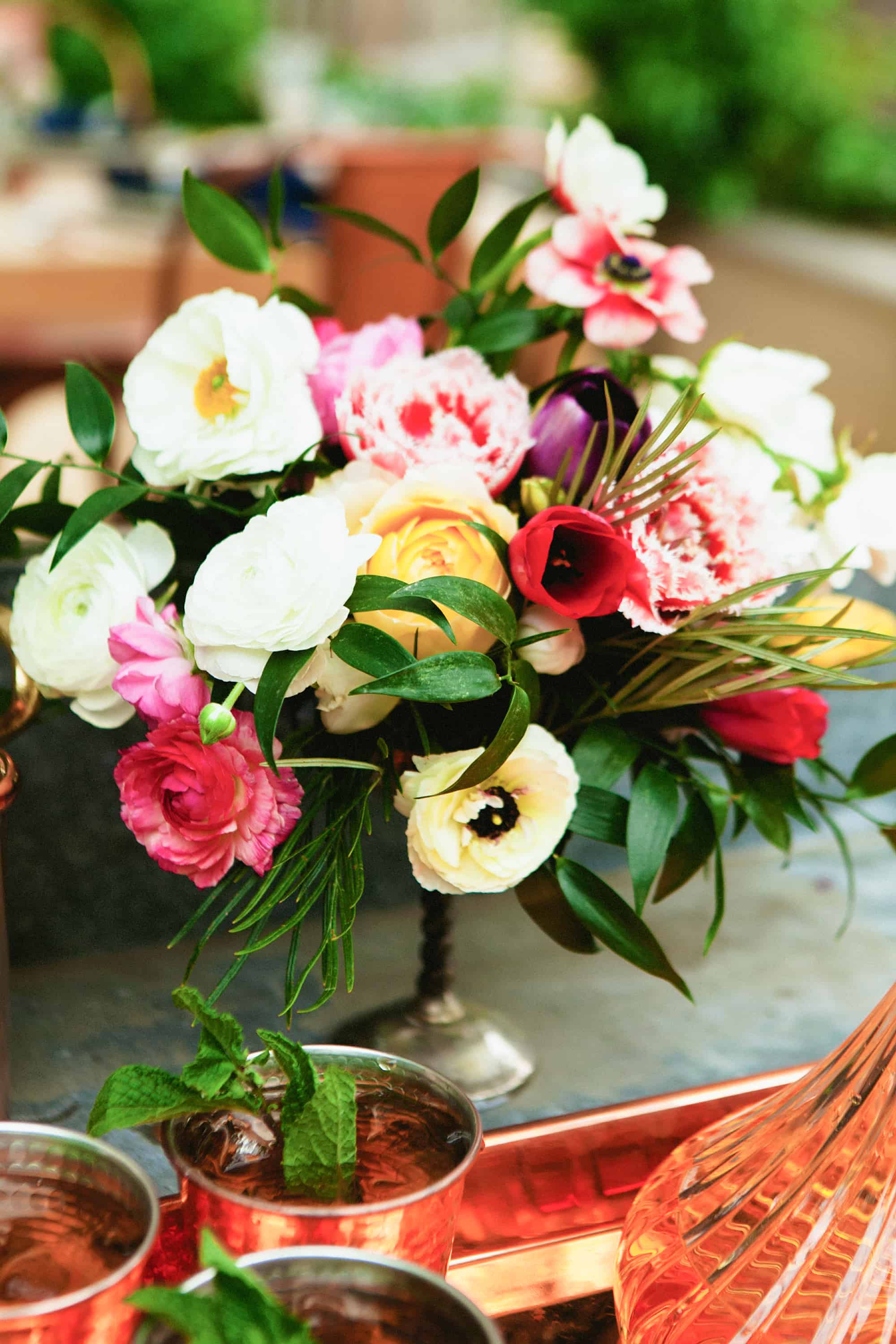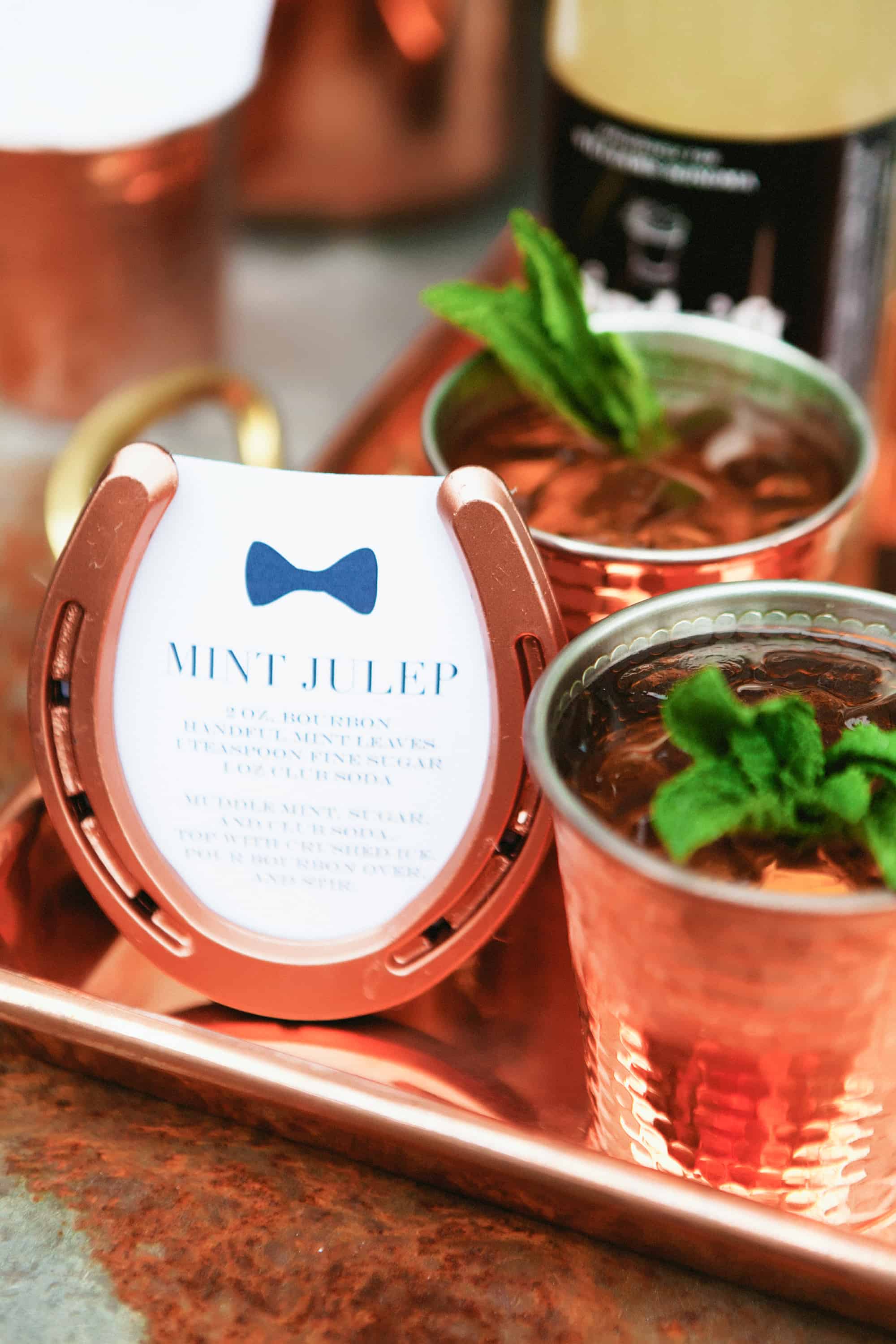 Copper Horseshoe Menus
Supplies:
Horseshoes
Copper Spray Paint
Free Printables
Pencil
Scissors
Hotglue
Step 1: Download and print the free printables onto card stock.
Step 2: Spraypaint each horseshoe with copper paint, allow to dry, and repeat as needed.
Step 3: Once everything is dry, place the horseshoe onto the menus, and trace with a pencil.
Step 4: Cut out each tracing, and place it on the back of the horseshoe. You may find that you need to trim a little bit more paper away here and there. Once each menu is sized to fit, use a dab of hot glue to secure it into place.
Click here for the e-vite, download! The invitation location and time has been left blank for you to fill it in! Open the image up in 'Preview', or any other photo editor, and add your own text. I used Gill Sans Light for reference.
You can download the betting ballots here! Simply print and cut (using card stock & a scrapbook trimmer of course!).