DIY Copper Bottomed Bud Vases
This post may contain affiliate links, please read my disclosure policy.
From juleps to flower crown hats, we've got all of the Derby Day Party inspiration you need!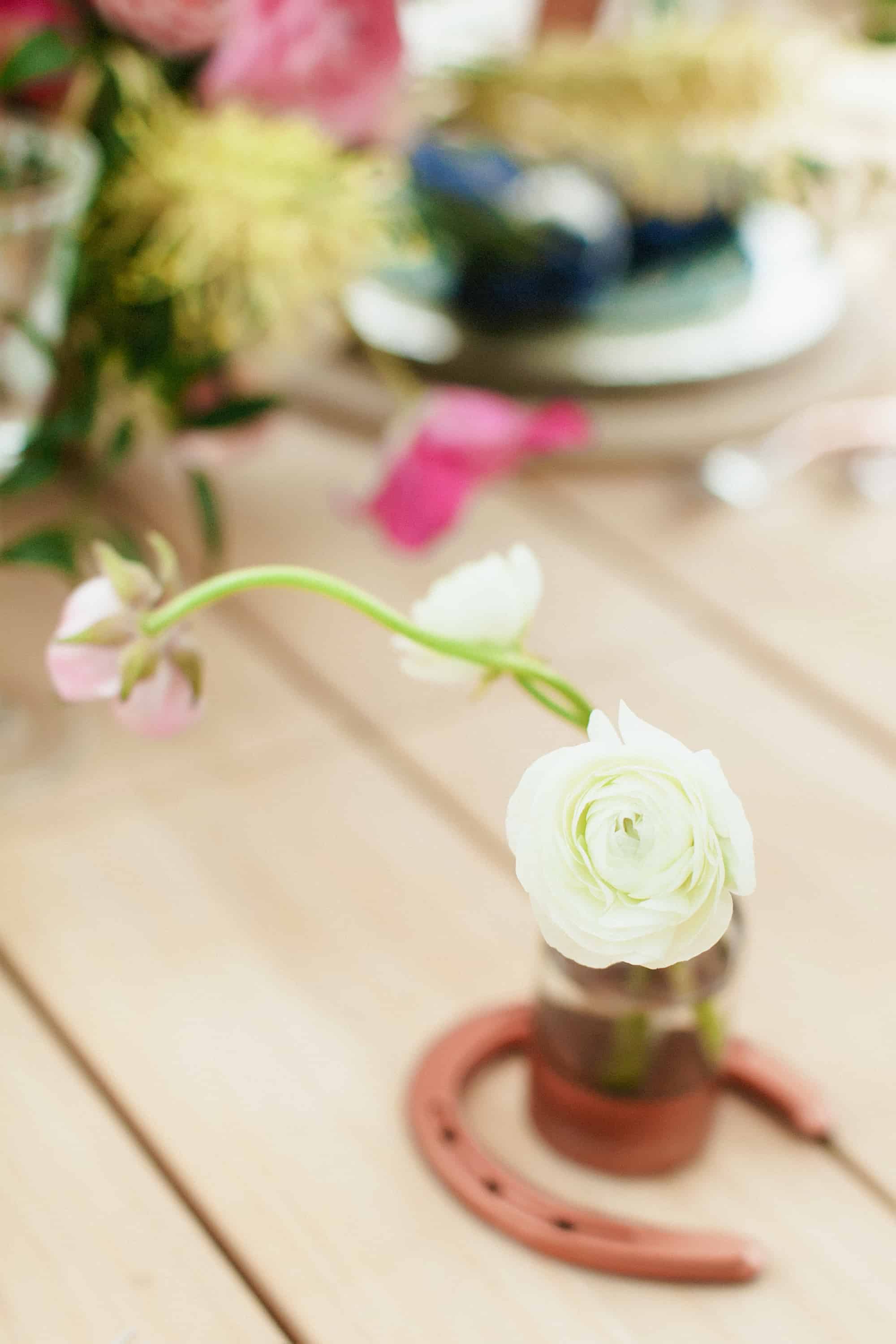 I am so excited to kick off Derby week here on Boxwood Avenue, I've got an entire week of fun DIY projects for you to gather inspiration to throw your own Derby Day party! Today I thought I'd start with DIY copper bottom bud vases.
I saw something like this at the La Tavola linen release party, and the moment I saw it, I knew I wanted to recreate the look with as a DIY!
I Also seriously considered 'borrowing' at least one hundred of La Tavola's perfectly adorable cocktail napkins. I tried to buy some off the bartenders, but they "weren't for sale". I looked at them and said, everyone has their price. Which was returned with a stare. Then, when I was on my way home, I decided to take a "bathroom break" at Restoration Hardware Outlet where I found some for $8 a set. The odds must have been in my favor that day.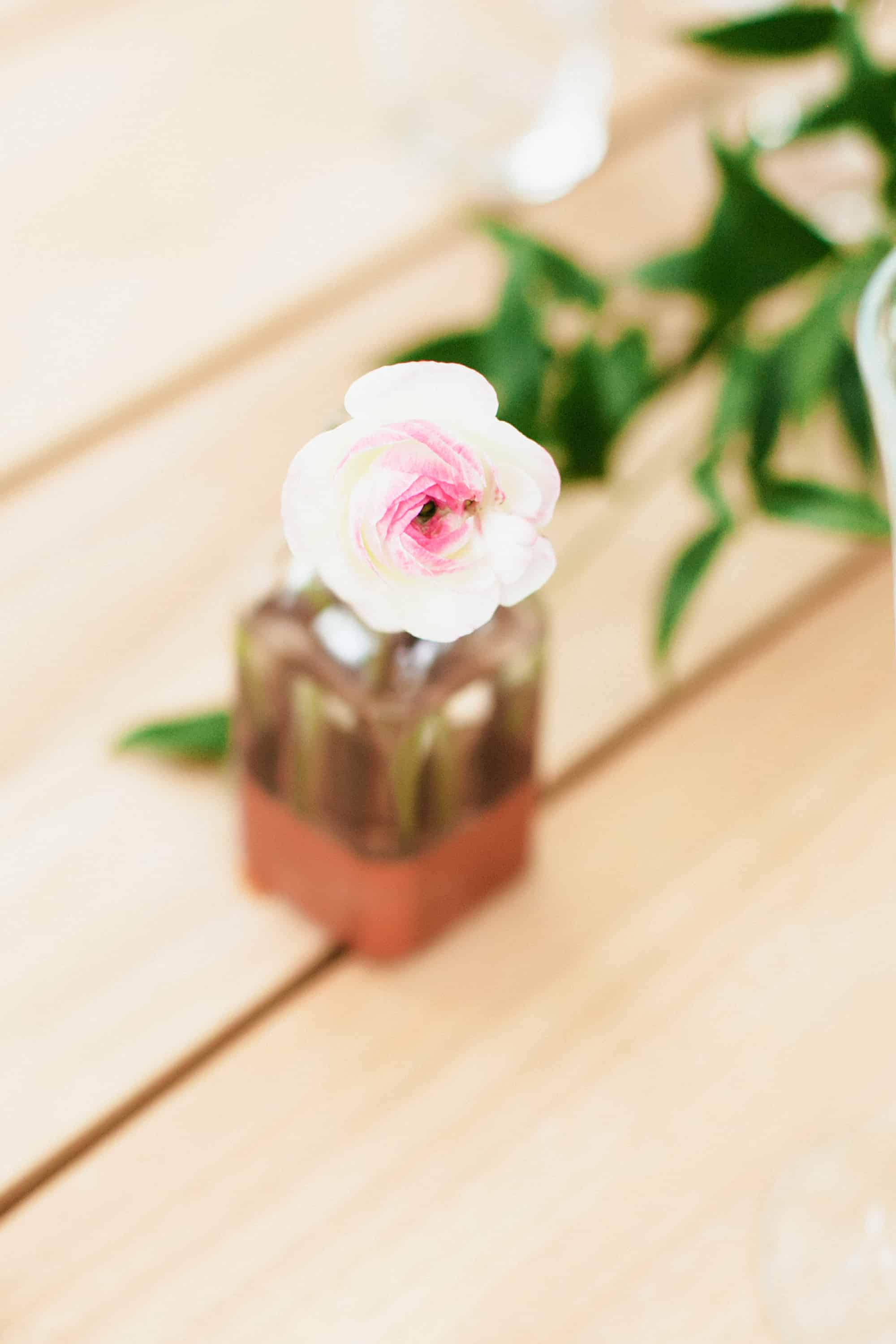 Anyways, when Kelly (from A Savvy Event) and I got the news that we would be hosting a Williams-Sonoma Derby Day event for A Savvy Lifestyle, I decided to pull the trigger on making these vases.
Kelly designed the entire event using navy, red, white, and copper. The color scheme is so classic, and is the perfect Derby Day inspiration. We were lucky enough to have Caroline of Milou + Olin shoot for us, she did such an amazing job capturing every element!
Pin me!

I found these little glass bottles at Michaels for about $1 a piece, and used copper spray paint to add a pop of color to the bottom. You could use any kind of spray paint to get this look, I think navy or emerald would be so pretty! Another fun project for your favorite blooms is DIY Mercury Glass!
DIY Copper Bottomed Bud Vases
Supplies:
Glass Bud Vases
Spray Paint (I used copper)
Tape (preferably painter's)
Step 1: Tape off a section of the glass vase, I taped at various heights.
Step 2: Use spray paint to paint the bottom, allow the paint to dry, then repeat a second or third time.
Step 3: Remove the tape, and add a few flower buds into it!
Those of you on my email list already received the whole week's itinerary, and a few extras, but the rest of this week is jam packed with fun projects and a classic #toastingfromafar!
Be sure to check back in tomorrow for a fun Derby Hat DIY!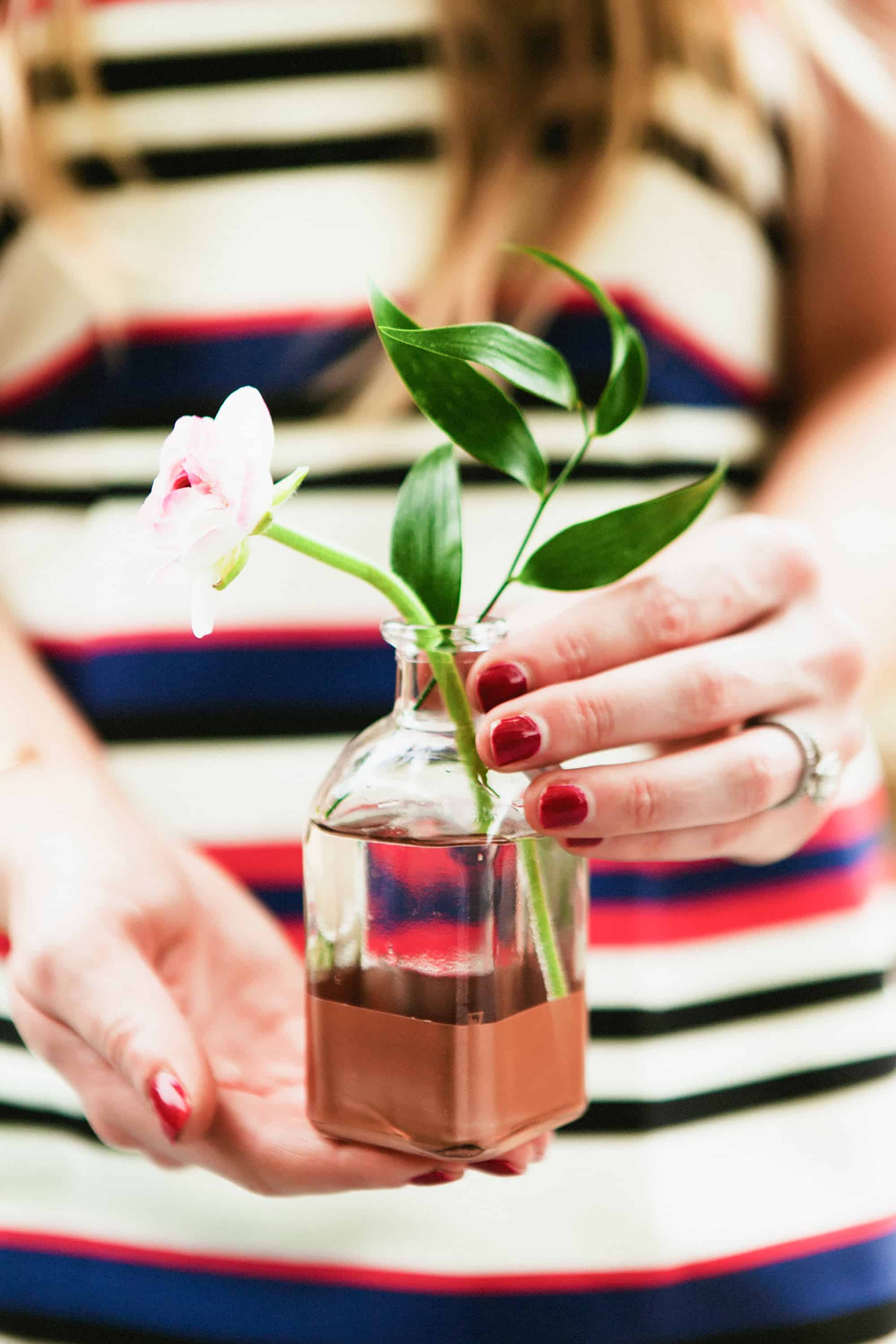 PS: I forgot to tell you – The moment I met Caroline, the first thing she asked me was, "So, how many dogs do you have?" And in that moment, I knew it would be a great friendship.