DIY Jingle Bell Napkin Ring
This post may contain affiliate links, please read my disclosure policy.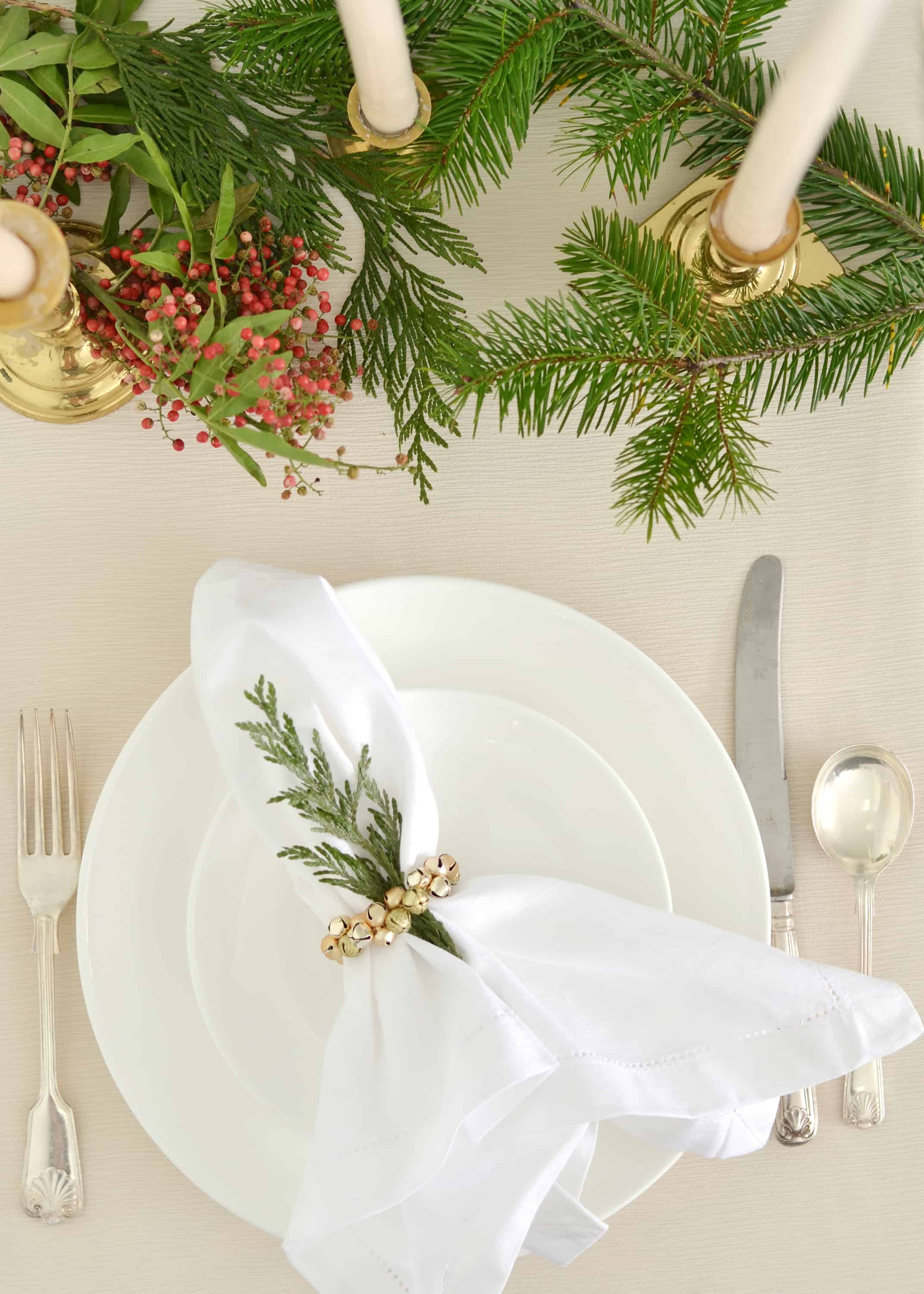 Last week I was visiting my "local" (3 hours away) William Sonoma, and I saw some jingle bell napkin rings. I thought they were absolutely adorable! A lot of the time, my DIY inspiration comes from things I see. So when I picked up those jingle bell napkin rings I thought, I could totally make these (and for half the price).  I can't find the link to the WS version, but I bet your local store still has some in stock (in case you don't have a DIY bone in your body). But, if you do, here's how to recreate them! Want to tackle two projects at once? Try these Jingle Bell Wine Glass Charms, too!
Jingle Bell Napkin Rings
Supplies:
A few bags of miniature jingle bells
Wire Cutters
Wire
Step 1: Cut a 6″ piece of wire. String one bell on, and twist the wire to secure it at the end.
Step 2: String the rest of the bells on until you reach the end of the wire.
Step 3: Form a circle with the bells, and twist the end part of the wire to secure the shape. Repeat until you have enough for your Christmas table!