DIY No Carve Decoupaged Fall Pumpkin
October 7, 2015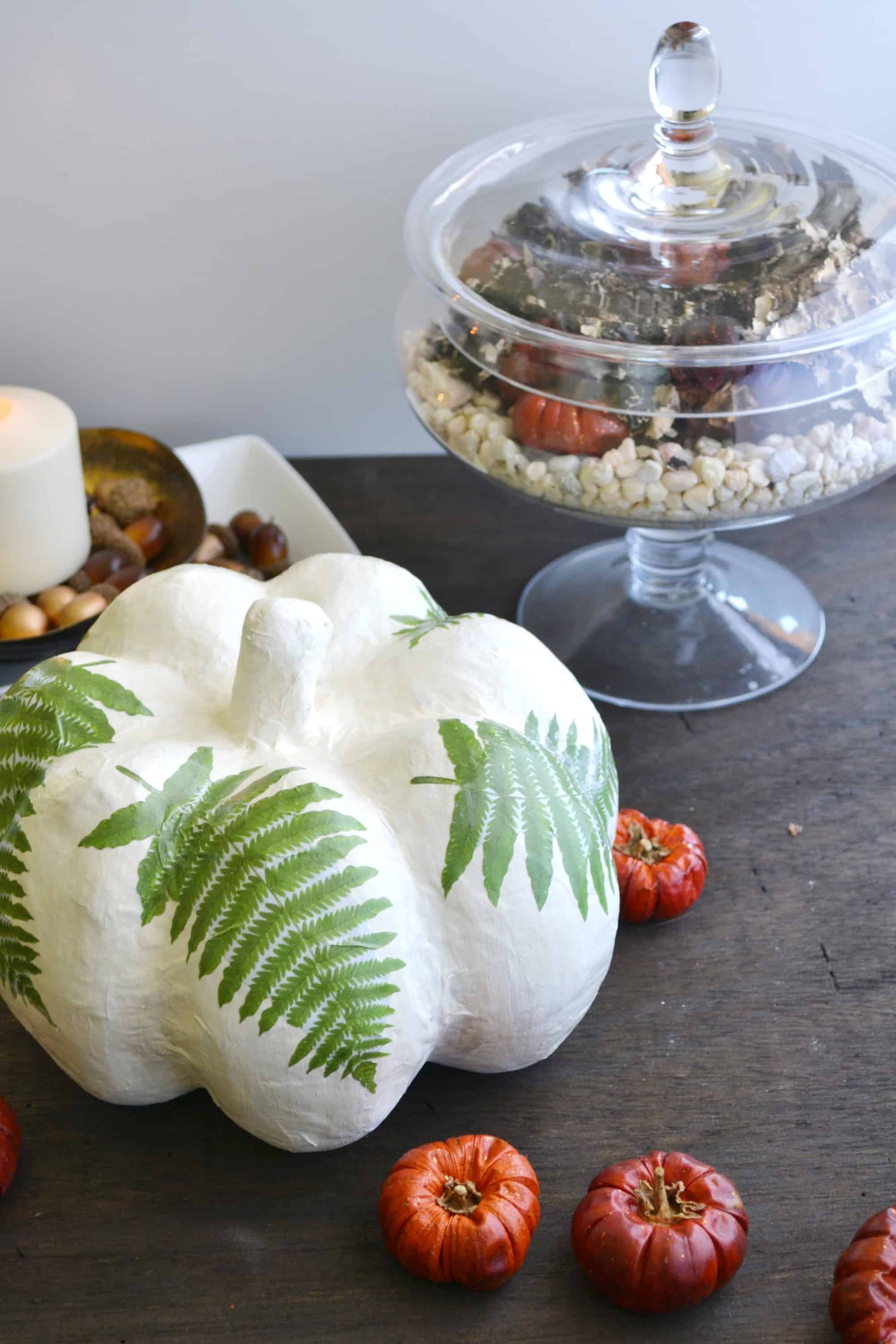 I absolutely love the fairytale pumpkins from Trader Joe's, don't you? The Cinderella pumpkin is my personal favorite! This year, I am skipping them since we will be gone most of October, but I usually buy at least a dozen to decorate our front porch.
I also love faux pumpkins to use throughout the house. A few years back, Greg got the faux and the real confused when we were packing up the fall decorations. The next year when we opened up the box of goodies, we were welcomed by a smell so bad, it made us want to vomit. He had accidently kept a real pumpkin in our storage bin all year long!
This tutorial will last for years to come, because it's on a paper mache pumpkin, but I think it would look great on a real pumpkin too, just be sure not to store it for a year. I can tell you from experience, pumpkins don't last that long!
DIY No Carve Decoupaged Fall Pumpkin
Supplies: (Get the whole kit here!)
Acrylic or chalk paint
Mod Podge
Foam Brush
Decoupage Cutouts
Real or faux pumpkin
Step 1: Paint your pumpkin! I used chalk paint for a chalky finish!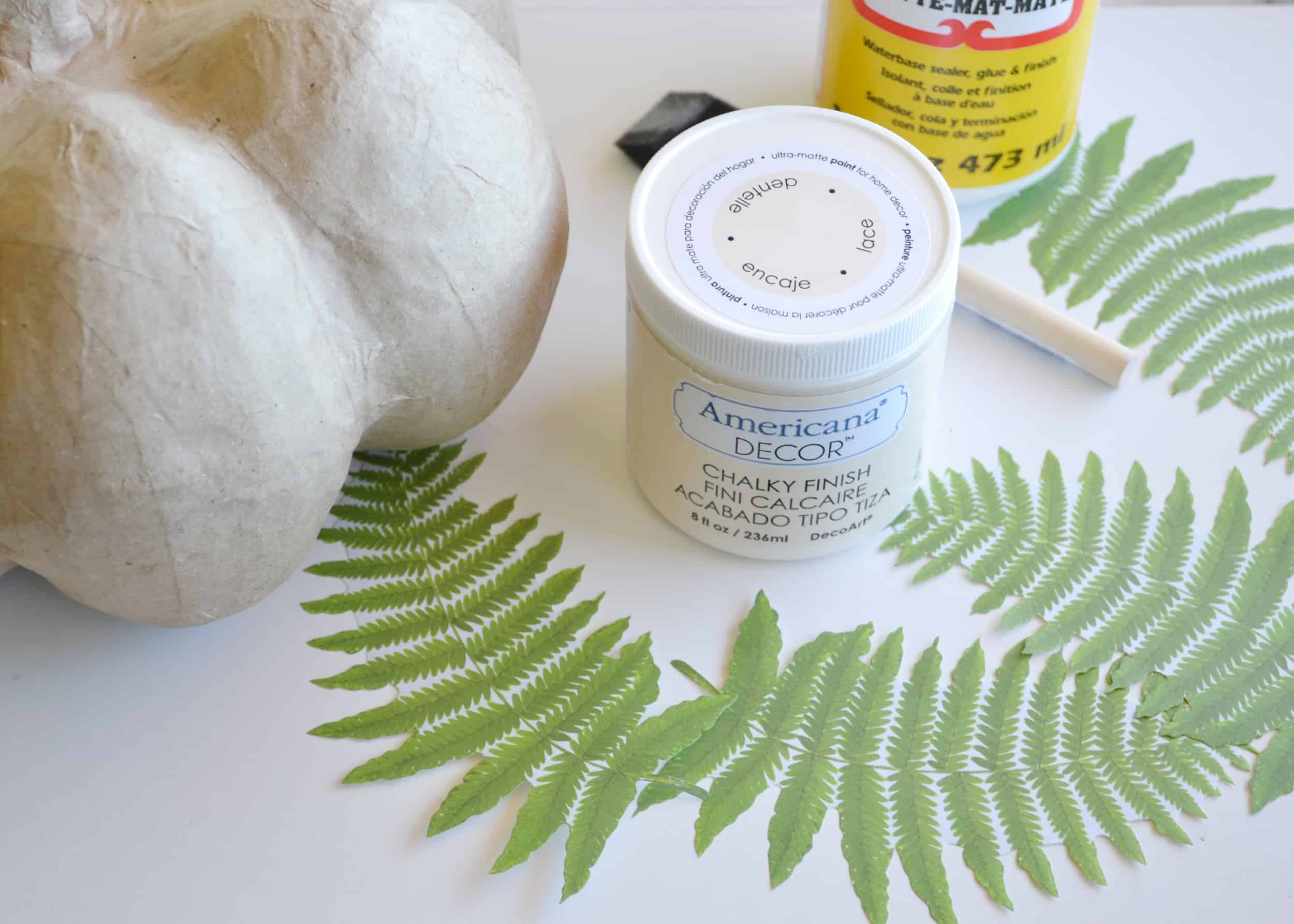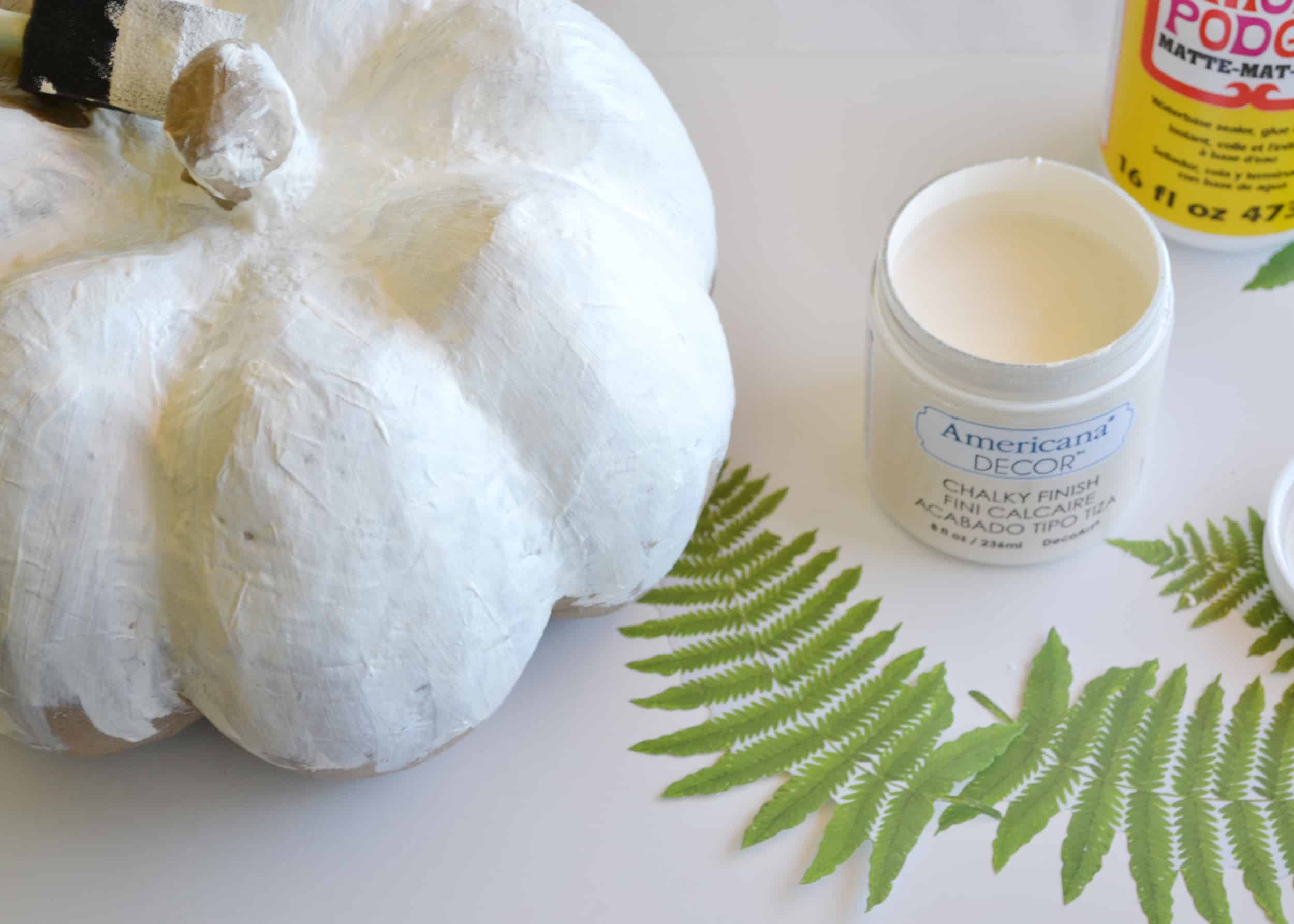 Step 2: Allow your pumpkin to completely dry, then add a layer of mod podge to the back of a paper cut out, while the paper is still completely wet, smooth the cutout onto the pumpkin. Use your fingers to smooth out any bumps. Repeat until your pumpkin is covered!
Step 3: Add a layer of mod podge over the entire pumpkin to seal the cutouts.