Equestrian Interiors
This post may contain affiliate links, please read my disclosure policy.
As much as I love a beautifully designed hallway, I love equestrian style interiors. There is something so warm and inviting about them. To me, they represent a balance of relaxation and elegance.
I draw quite a bit of my home's interior inspiration from equestrian style rooms, hoping to evoke a Ralph Lauren feeling. I keep my riding boots, bridle, and helmet in our entryway for easy access for a quick ride as well as for design purposes.
One of my favorite aspects of equestrian style interior inspiration is a rich wall color. Our entryway is a very deep purple, and I plan on painting our rec. room a very rich green or navy. Adding elements of leather, vintage art, and antique riding gear is an easy way to add detail to a room, especially if you find clever ways to repurpose flea market finds such as turning a bit into a towel holder or a vintage trophy as a bar accessory. Below are some beautiful equestrian style interiors that serve for wonderful inspiration!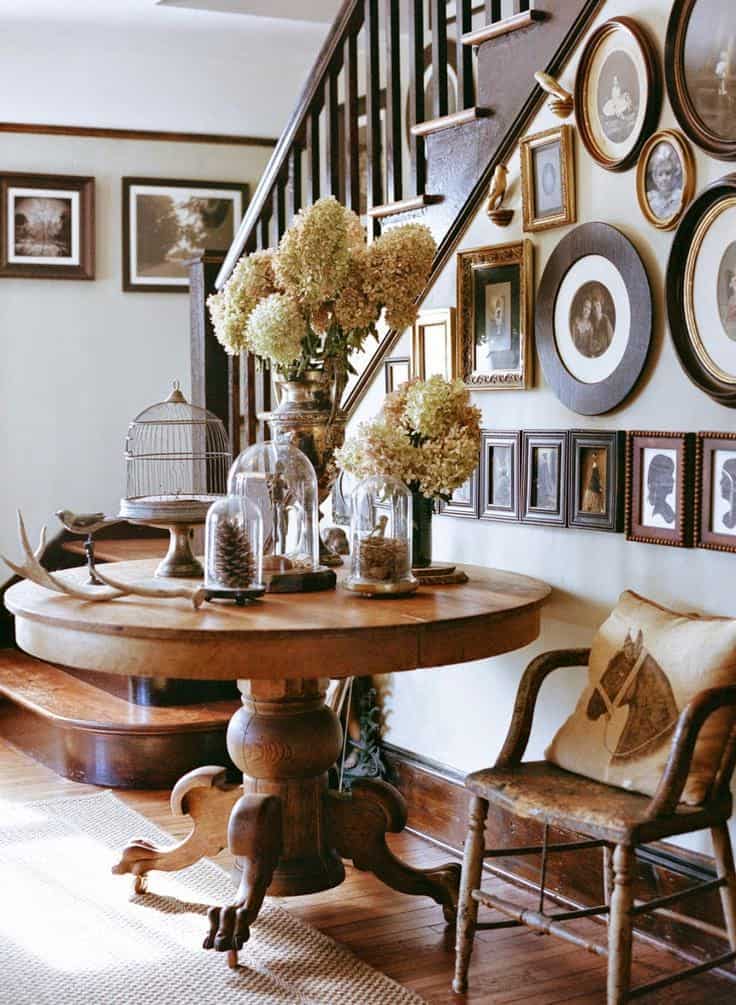 Karen Hill Photography via Blessr House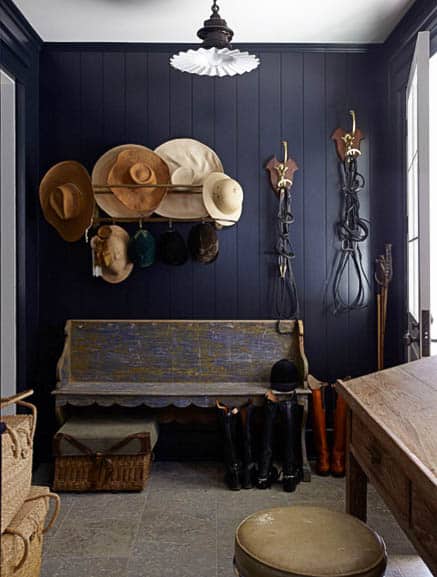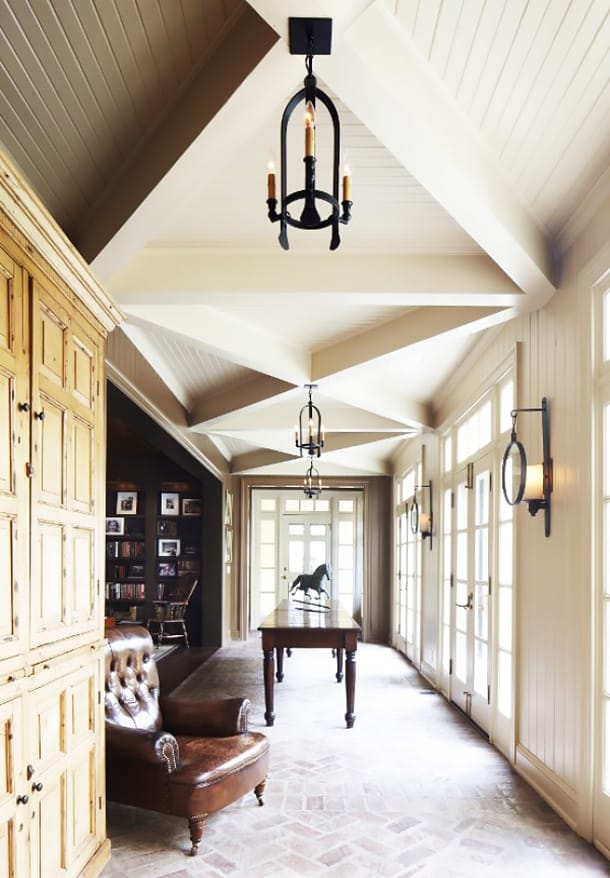 I love the art hung on the exposed studs creating a finished space…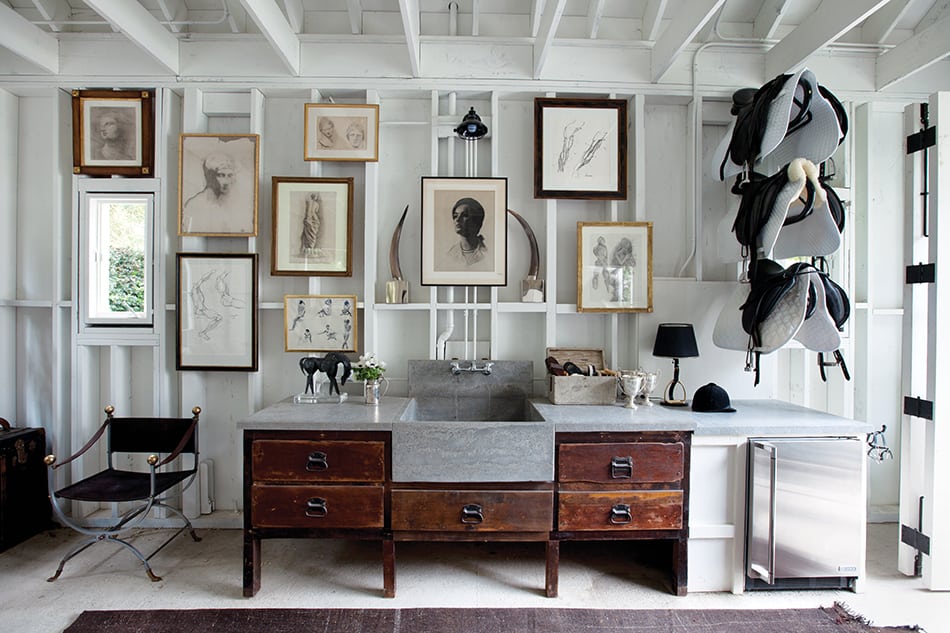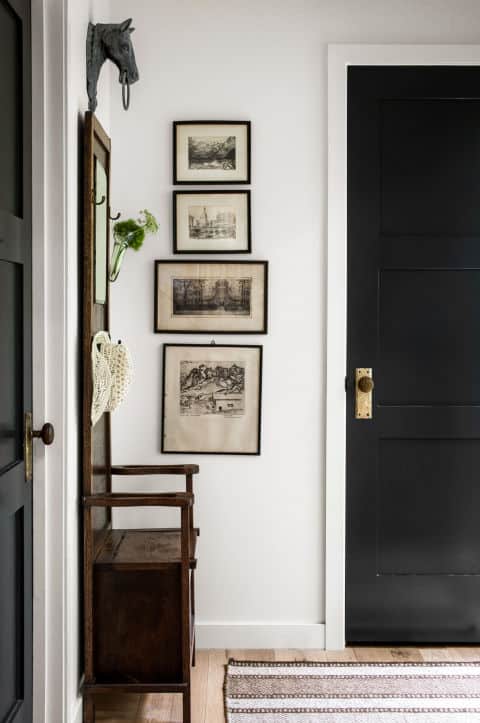 by Lauren Liess via Country Living • Helen Norman
Vintage finds such as old velvet helmets and cut crystal glasses are the perfect small details.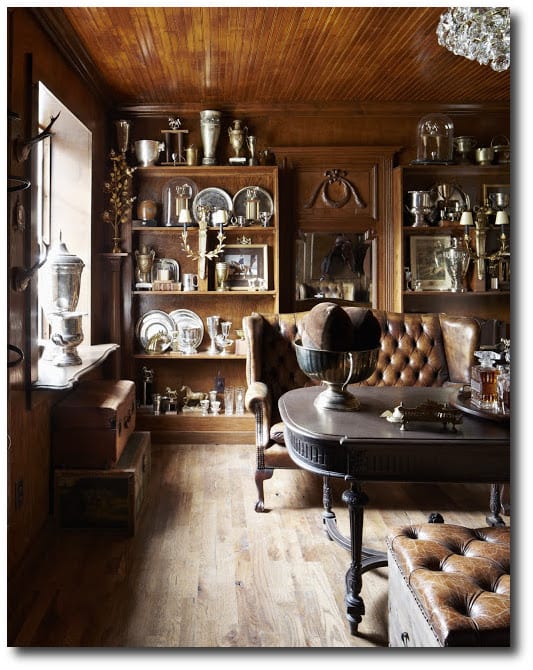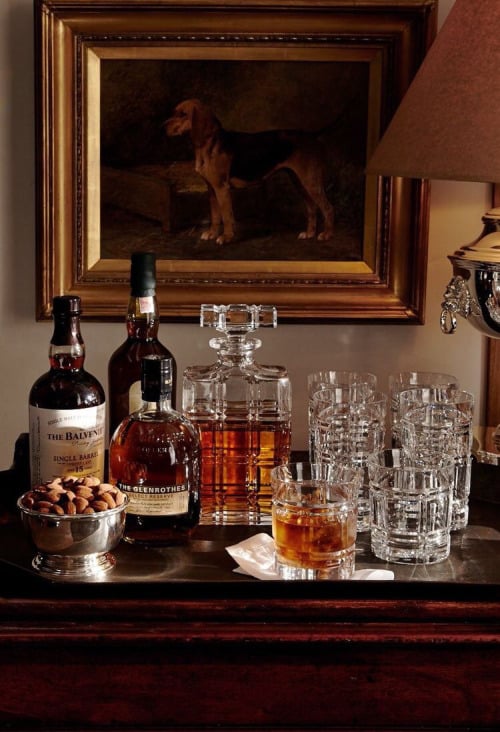 via zimmo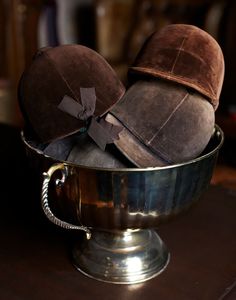 via Gunner & Grace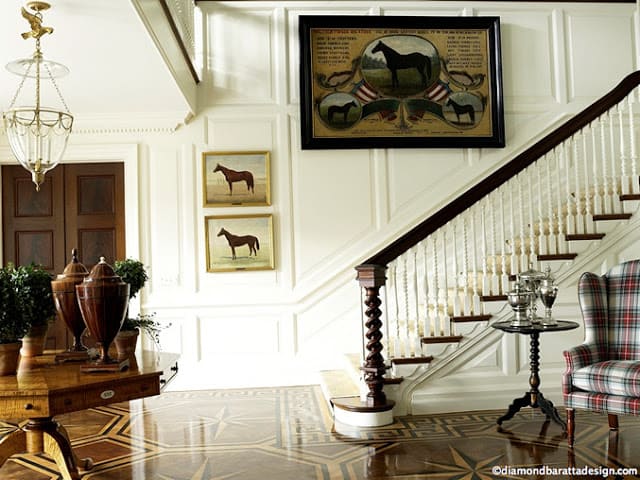 via My Design Chic | Diamond Baratta Designs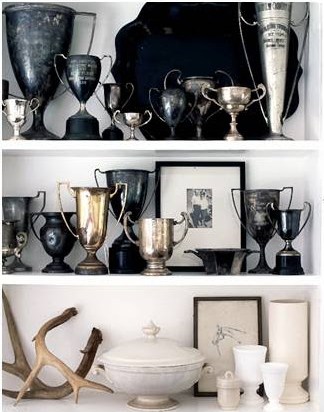 via Roland Bello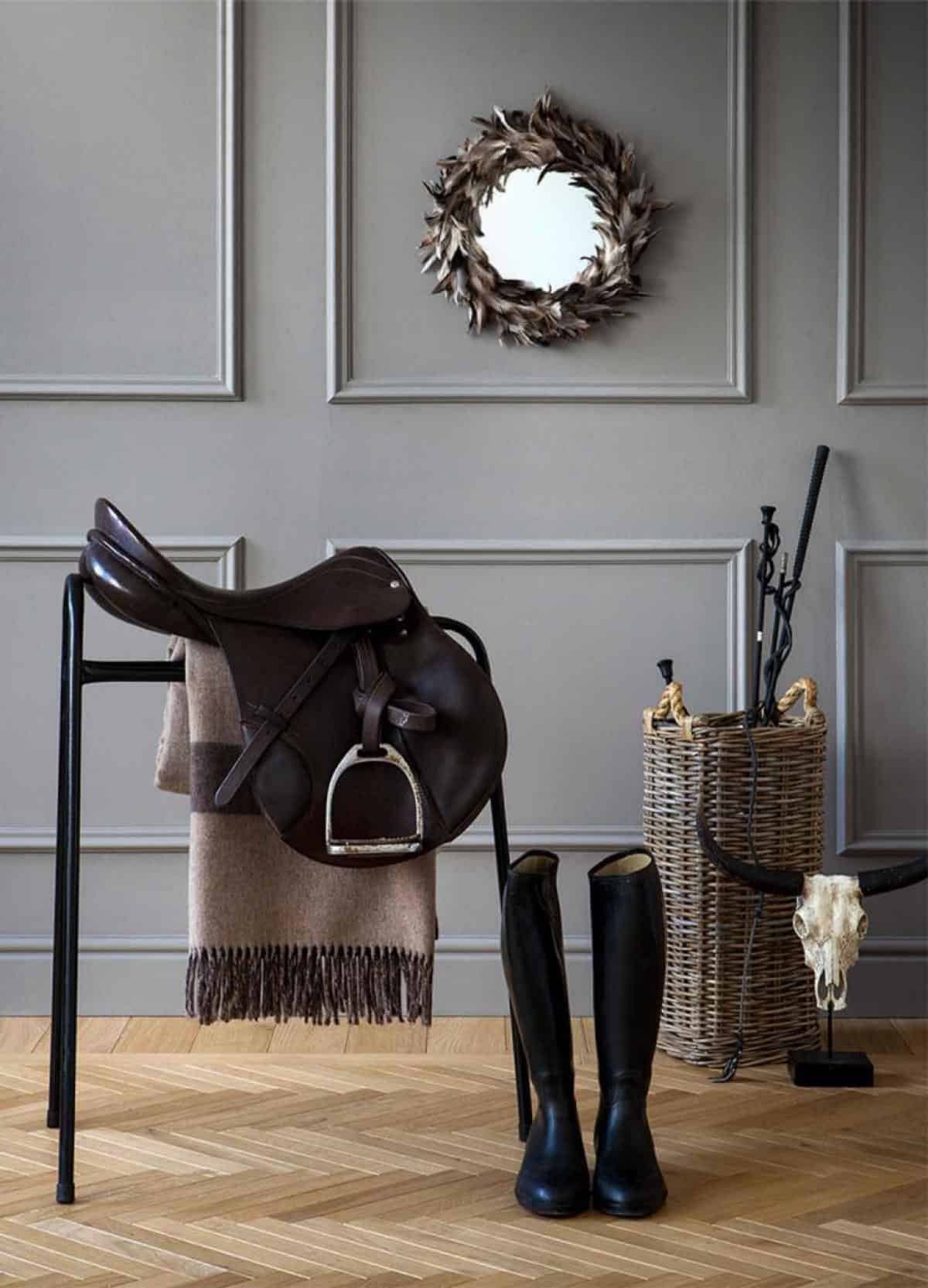 via Zara Home
A minimalistic horse print like this one from Kara Rosenlund is a great addition.