A Day on The Ranch Vlog
This post may contain affiliate links, please read my disclosure policy.
Come along with us for a Day on the Ranch! We'll feed hay, move cows, and experience a few bumps in the road!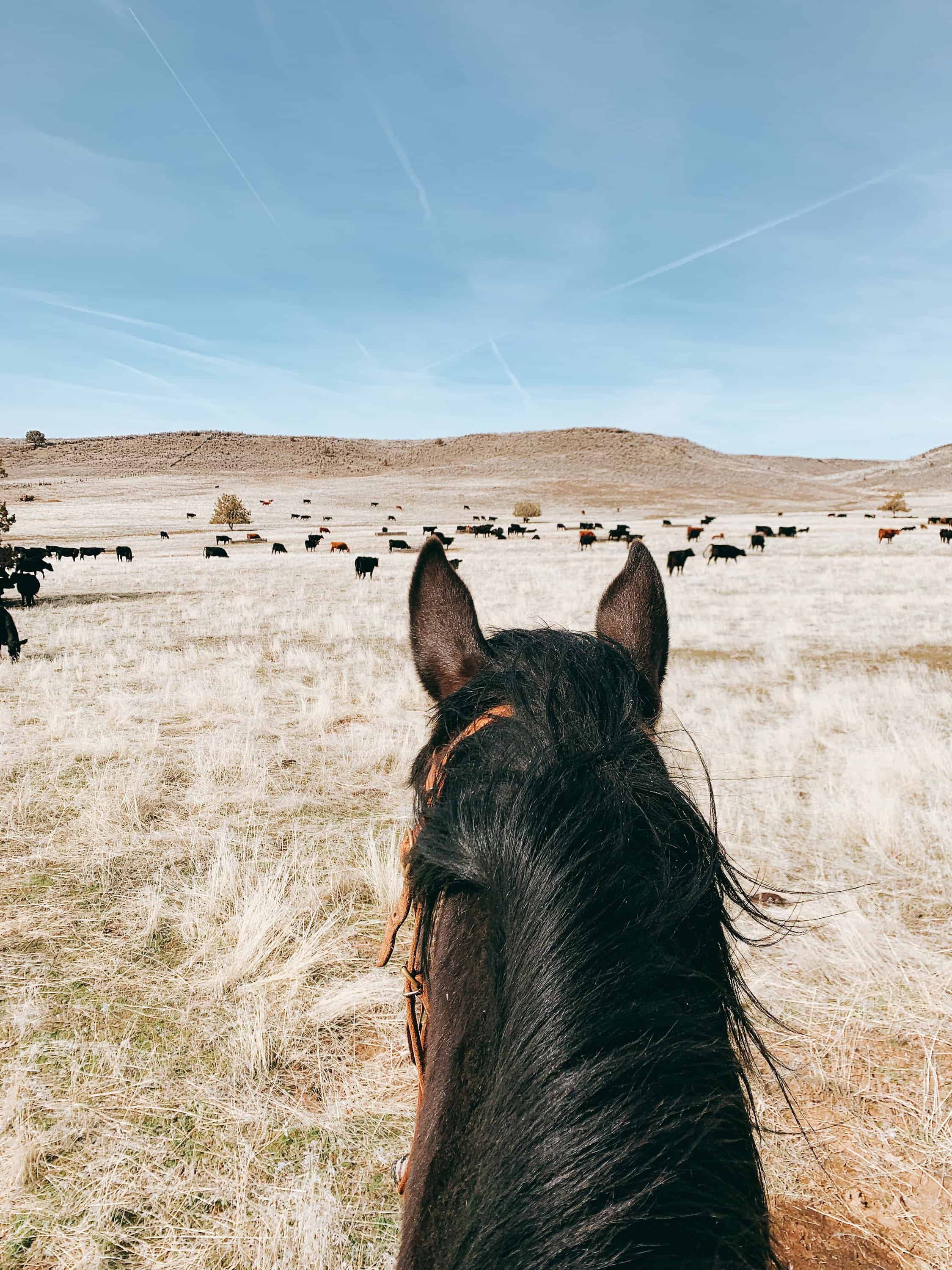 If you follow along on Instagram, or are on my mailing list, you might have seen that we are now on YouTube! Honestly it's been a platform that I have shied away from using because editing video seemed incredibly daunting. After getting a push to jump in with both feet from my friends Julie, Becky, and Lisa, I finally decided it was time to take YouTube seriously!
So here we are…sharing videos ranging from delicious recipes, sewing techniques, interior design ideas, DIY projects, decorating tips, and of course, life on the ranch.
Today I'm sharing A Day on the Ranch with all of you. I filmed this with my phone and just like my Instagram stories, captured what daily life looks like for us.
---
Interested in learning more about cattle ranching?
you might also like these blog posts
---
During the cooler months, we start each day by feeding the cows. This is because the grass doesn't grow where we live during this time, but the cows still gotta eat!
All summer long we grow, cut, and bale hay so that we have enough food to last our herd throughout the winter. We use teams of horses to feed hay, but sometimes use a truck and wagon for small fields. Today we experience a flat tire which doubled our work for the morning.
Afternoons are spent moving or doctoring cows. Today, come with us as we move our cows from one field to another. Just as we think we are finished working…we discover a sick cow that needs to be brought to the vet. I hope you enjoy seeing what day-to-day life looks like on the ranch!