GapxDarbySmart Gift Wrap
December 16, 2015
Who loves Darby Smart? This girl!! So when I heard they were teaming up with Gap to bring all of us a Darby+Gap sandwich, I got very excited! A few weeks ago, Darby Designers heard word of the partnership, and we've all been patiently waiting to see what the two companies would come up with! Well, today is the day I get to show you guys!
I get to be one of the very first people to play with all of the goodies in the GapxDarbySmart box. And let me just tell you – the silver pen that's in the box is worth its weight in gold. It's one of those pens you guard with your life, and don't even let your husband look at. Inside, there is also sparkly washi tape, red and white baker's twine, kraft paper, wooden gift tags, and a set of adorable gift tags designed by different Darby Designers!
So how can you get your hands on one of these boxes?! Just head to Gap! They are being given as a gift with purchase of $50 or more in 350 Gap stores nationwide starting tomorrow December 17th! If you're like me, and live in the middle of nowhere, don't worry Darby's got you covered!
Once you've picked up your box, head over to Darby Smart for lots of inspiration, then have fun wrapping! Once you're finished, don't forget to share what you create with all of us!
Here's how I used my box!
Supplies:
The GapxDarbySmart gift wrap box!

I used some pink ribbon, and scrap wrapping paper too!

Scissors and tape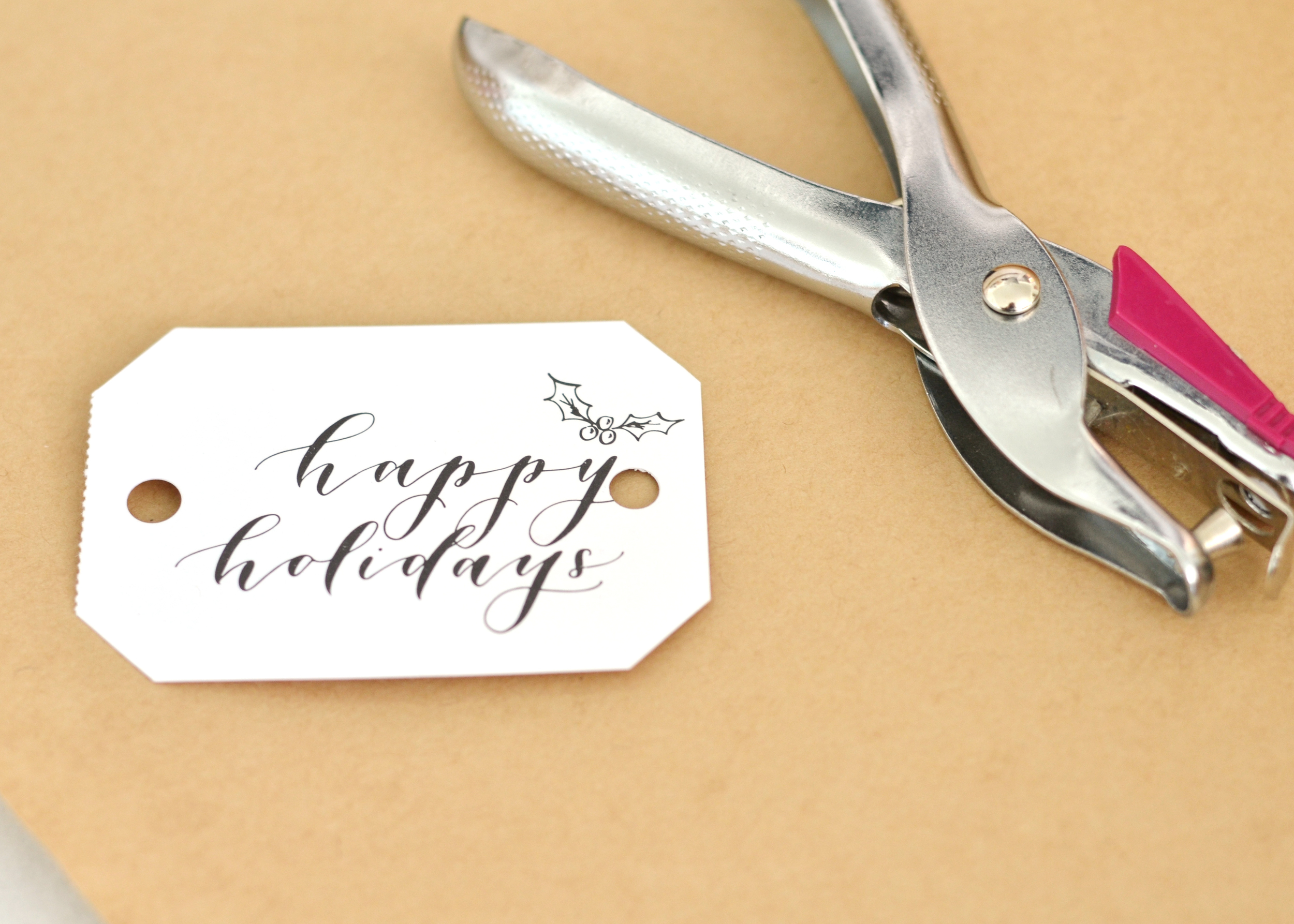 Step 1: Cut the corners off of the bottom of a tag, then punch a hole in the bottom center.
Step 2: Wrap the gift with kraft paper.
Step 3: Add a band of scrap wrapping paper around the gift. Then add some sparkly washi tape to both sides. For the second gift, I skipped the wrapping paper, and used the silver marker from the box to add little designs.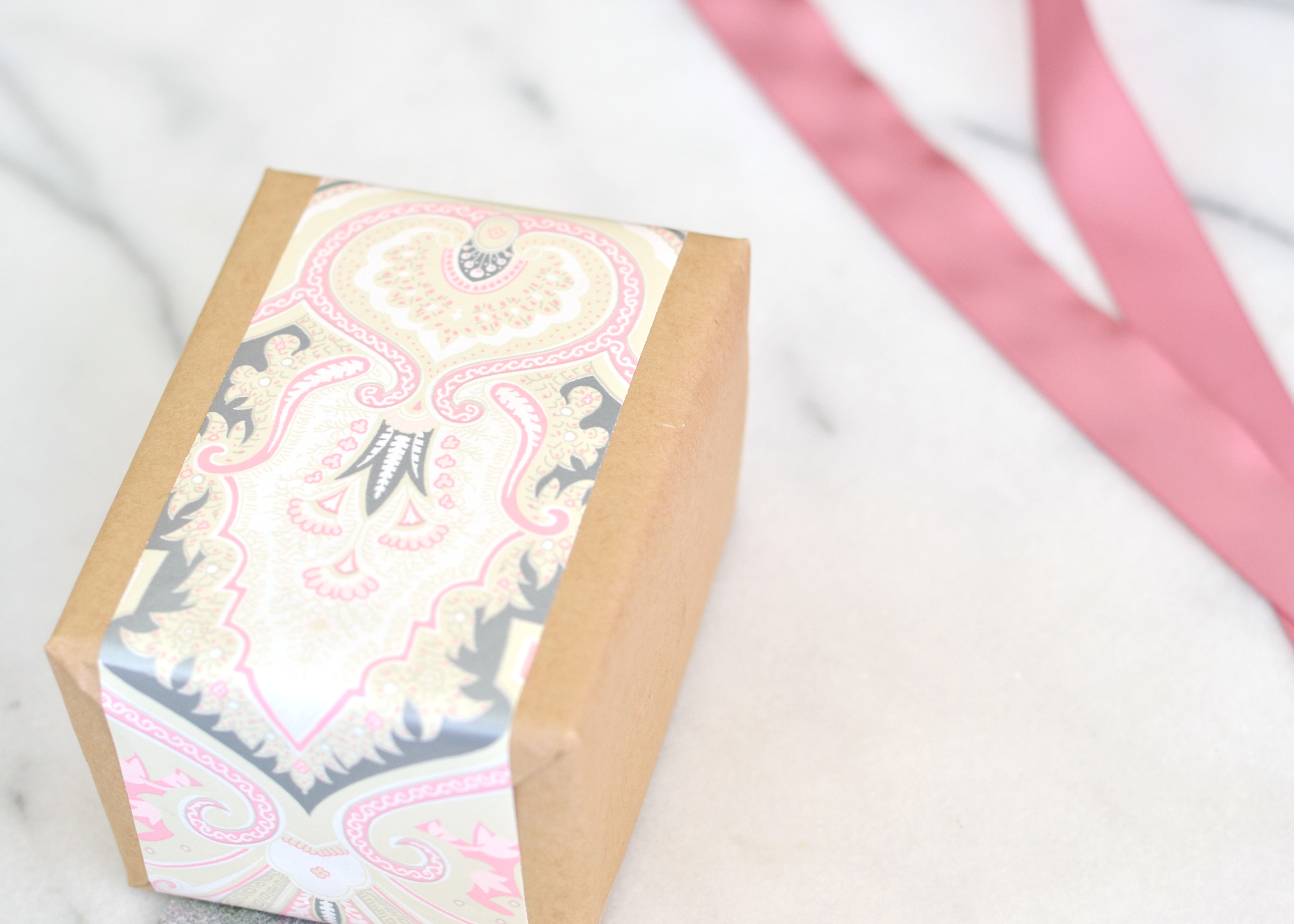 Step 4: String some ribbon through the holes of the tag, tape into place.
Step 5: Finish off with a bow!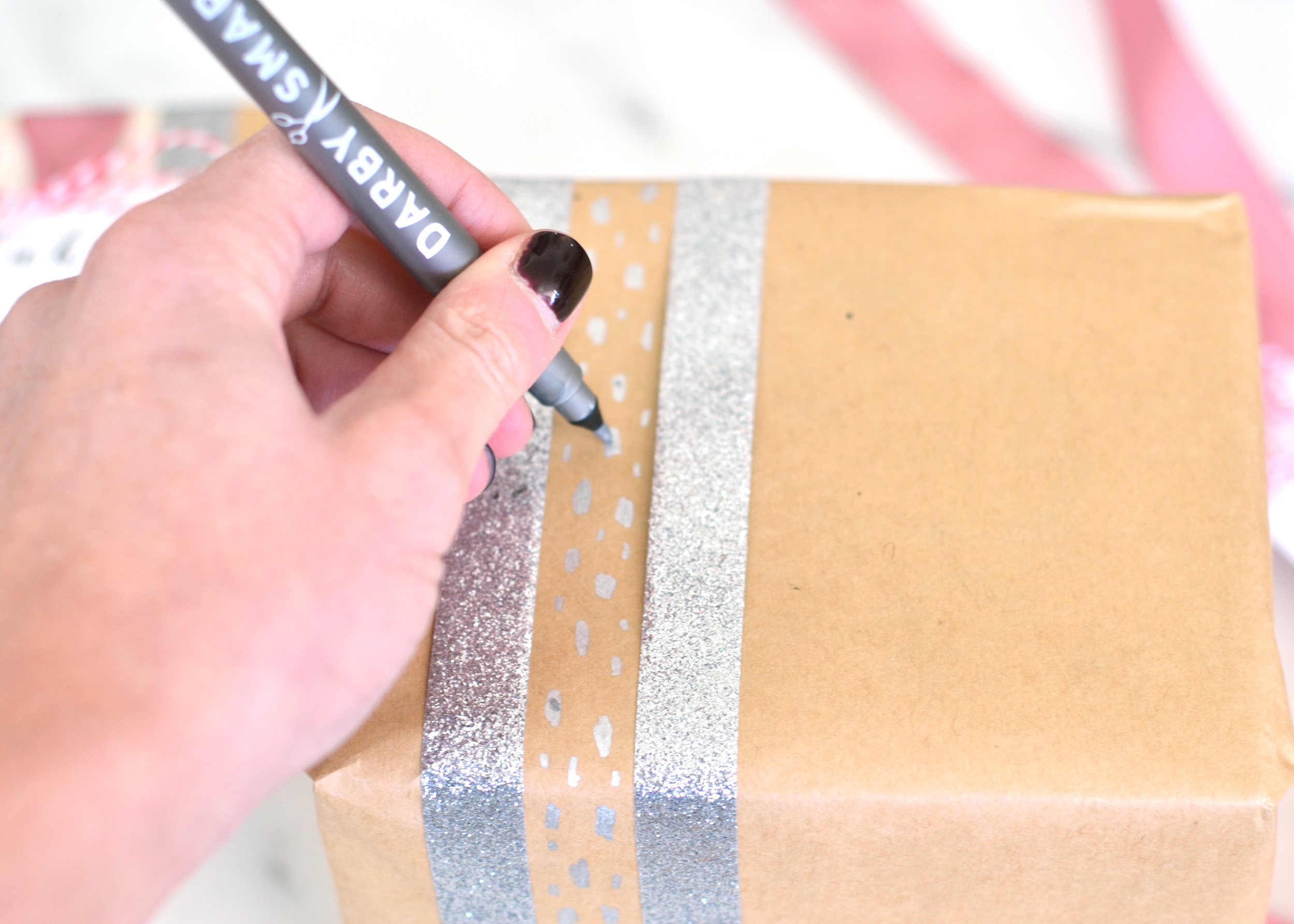 Don't forget to head to Gap tomorrow (12.17) to pick up your own box (or simply order one from Darby Smart), and share your creation using #GapxDarbySmart!
---
subscribe to boxwood avenue