Hot Cocoa in a Jar + Free Printable
This post may contain affiliate links, please read my disclosure policy.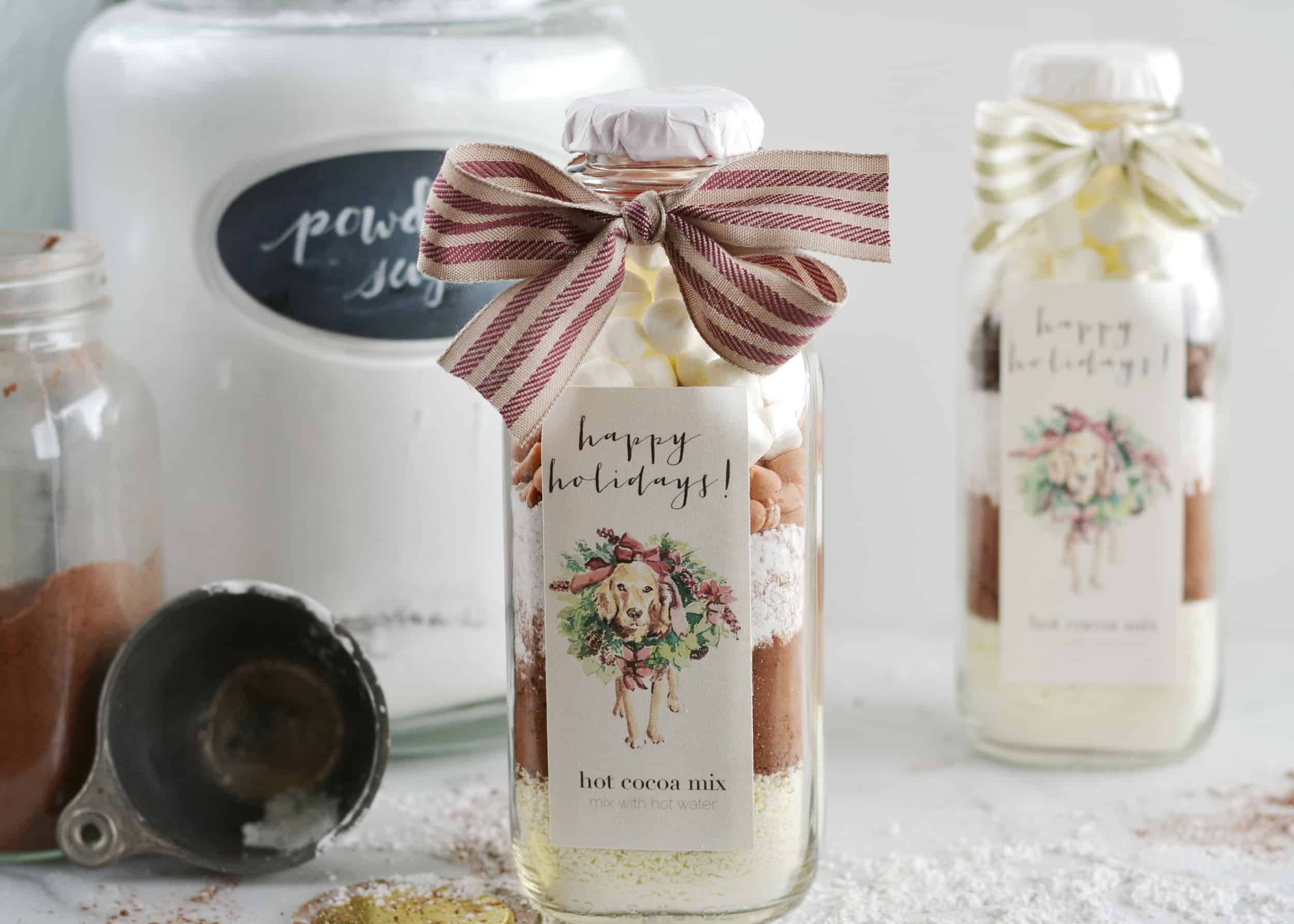 Everyone is saying it, "I can't believe there's less than a week until Christmas!" So it's sort of starting to sound like the typical small talk, but really, I CAN'T BELIEVE THERE'S LESS THAN A WEEK UNTIL CHRISTMAS!
I'm currently trying to break the silence of my sister to get her to tell me what she wants, while simultaneously trying to figure out when I will purchase it. Plus, I still don't have anything for her boyfriend, my mom, or my dad. Yikes!
In the midst of figuring out what to buy everyone, I decided I would try my hand at making these fun gifts for neighbors, and one for my Aunt. You see, this label has a very special meaning, and I am excited to share the story with you!
About a year ago, my aunt teamed up with me to create some digital paintings to add to my Etsy shop. You can see most of what she's done here, although there are still a few things I have yet to add.
Truth be told, I think we've only sold one "Jessy" – the Christmas dog you see painted here on these labels. Yet, he's my favorite listing in the shop.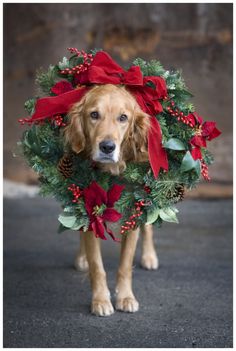 When I started giving my Aunt "painting inspiration" on Pinterest, I knew that she wouldn't be able to recreate other people's photographs without their permission. So when I saw this image, and had to have it as a painting, I did a bit of research to track down the photographer (thanks to tumblr, many photographs lose their credit). Once I found him, I was a little nervous to ask for his permission – because A) I really wanted this painting, and B) We couldn't afford to pay much for it. I drafted up an email, and nervously clicked "send".
After a few days of waiting, I received his reply:
"That's Jessy. My Wife's true love."
Well, drop the mic, and walk out of the room. The photograph took on a whole new meaning to me.
I think we can all admit to loving our pups more than what would seem logical. They become our best friends, and leave us too early. So when I heard the story behind the photograph, I knew that I would cherish the painting forever.
I asked my aunt to paint two copies, one for Brian and his wife (the photographer), and one for me. I have it framed and hanging in our house. Every time I walk by, I think of the kind of dog Jessy must have been, and then reach over and give my "Jessy" some extra snuggles.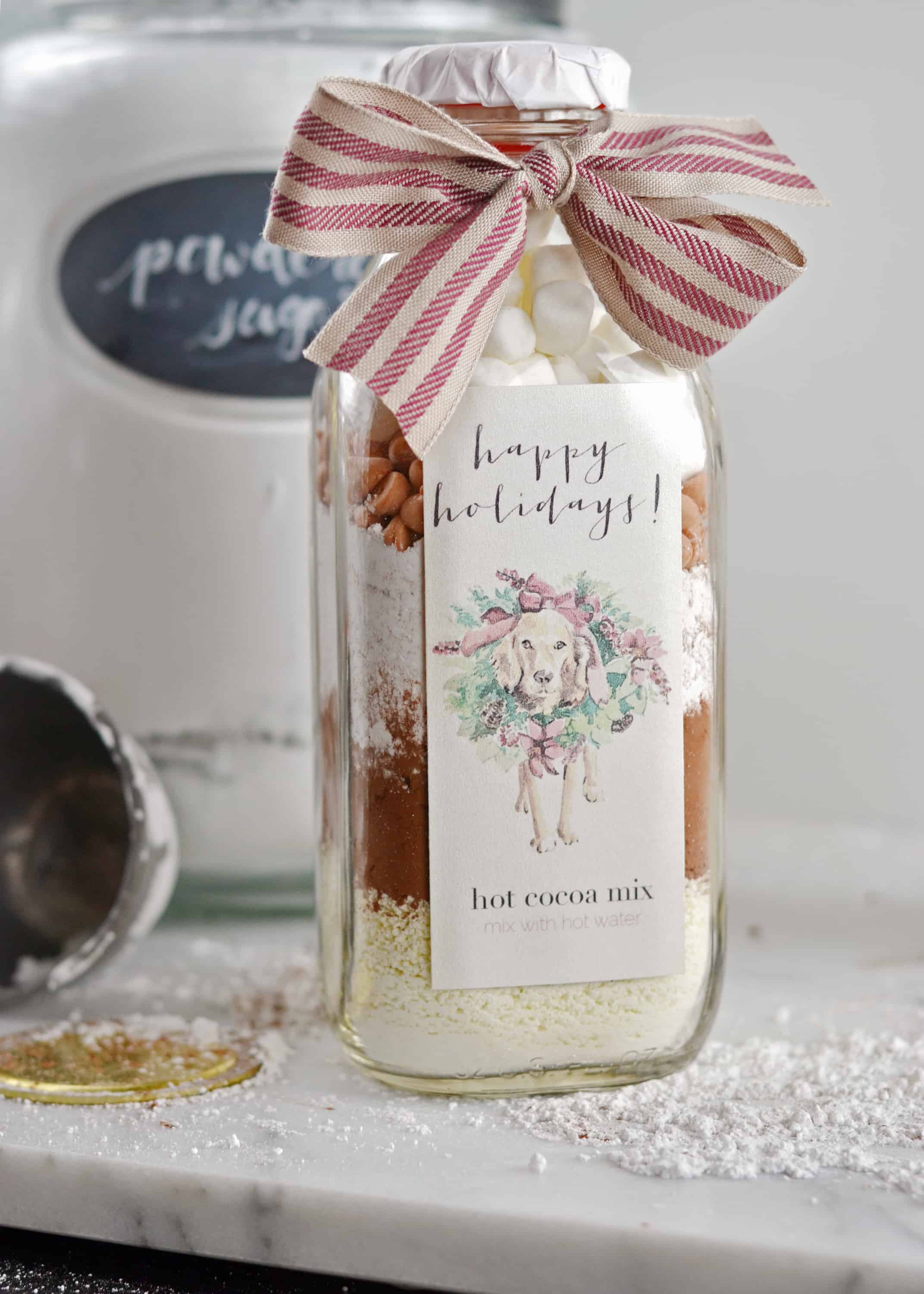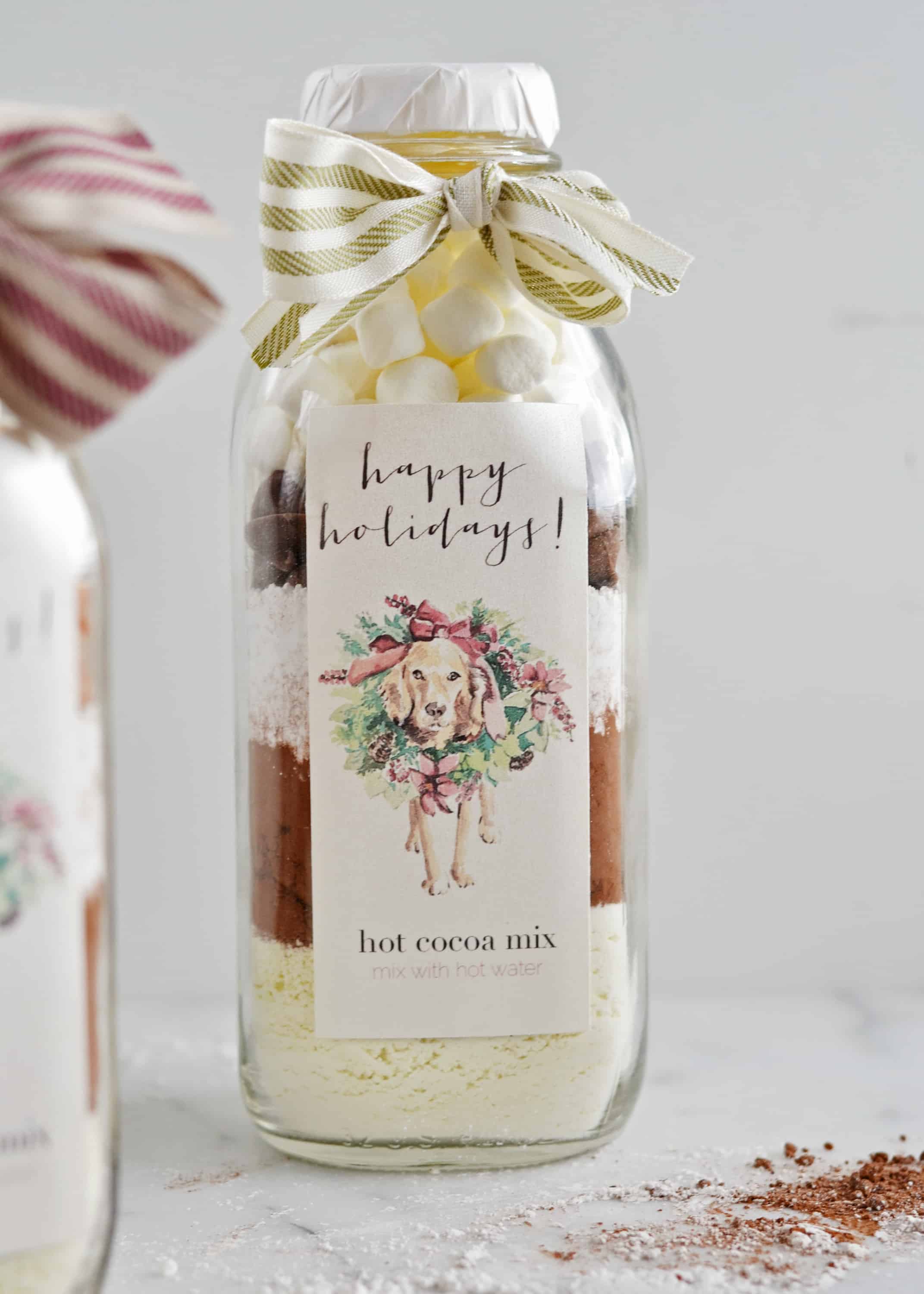 Jessy has been digitized, and is available for download in the shop. I hope you'll love him as much as I do, and hope that if you use him for any of your projects, you'll tell his story too.
Now that you've read through my long story, I've got a free download for you, and this DIY hot cocoa in a jar recipe!
Free download for personal use only please!
Hot Cocoa In A Jar
Inspired from Sunset's Quick Bread
Supplies:
Double Stick Tape
Ingredients:
1 packet evaporated milk
1 cup cocoa powder
1 cup powdered sugar
Your choice of toppings: try marshmallows, crushed candy canes, chocolate chips, or butterscotch chips!
Step 1: Layer the ingredients in a glass jar. Michaels has darling milk jugs!
Step 2: Print out the labels, then cut to size with your scrapbook trimmer. Use double stick tape to secure to the jar. Finish off with some ribbon, and give to someone you love!