Kitchen Reno Update
March 1, 2017
Follow along as we renovate our mid-century ranch house into a modern day farmhouse one goat treat at a time!
I haven't blogged in two weeks. I haven't washed my hair in three days. And I haven't answered my emails in…I don't even want to think about that (if you've sent me an e-mail, I am sorry).
We began our kitchen renovations this week, and although I am feeling excited and grateful, I am also feeling stressed. The very things I have been thinking about for the past two years are coming to a head and having to actually pick out tile is like picking out a prom dress, also the fact that my dream door handle costs $1,400 was too much.
While discussing things with our contractor, I said to him, "When you write a book, you can call me 'client crazy'." This was after I told him I'd be willing to sell a chicken for more expensive trim.
This week I have to:
Order Doors – WTH are doors so expensive?
Select Tile
Order Cabinets
Order Stone for Fireplace
Select Stain for Beams
Decide on door placement/style/size in pantry (this is become a life altering decision in my brain).
Order shutters for exterior. Home Depot FTW!
Select light fixtures over the sink.
Find a kitchen island… #sendhelp (loving this)
It's is all so much fun, but I like to spend hours mulling over these decisions, and I don't have that luxury right now.
So here's where I'm at: thank God for Marni from Kuta Designs for helping me with stone, tile, and cabinets. Marni ordered an egg stamp from me over Christmas, but we have become friends, and she is helping me with all of the details that I cannot handle right now. She's amazing!
Also, thanks to Kohler for sponsoring our sink and fixtures. They are going to be so beautiful and I can't wait to show you!
I fell in love with these vintage panel doors, I'm waiting to see what shipping costs will look like. Calculating cm to in was worse than my second year of Calculus I. If shipping costs more than a prize hen, I will beg my friend Sarah of Chateau Sonoma to hunt for some doors for me the next time she is in France.
Thanks to Lark & Linen for helping me narrow down the perfect grey paint color for our cabinets. We're going with Cement Grey (I think). The cabinets below are BM "Sidewalk Grey", but I am leaning towards the lavender hues of Cement Grey.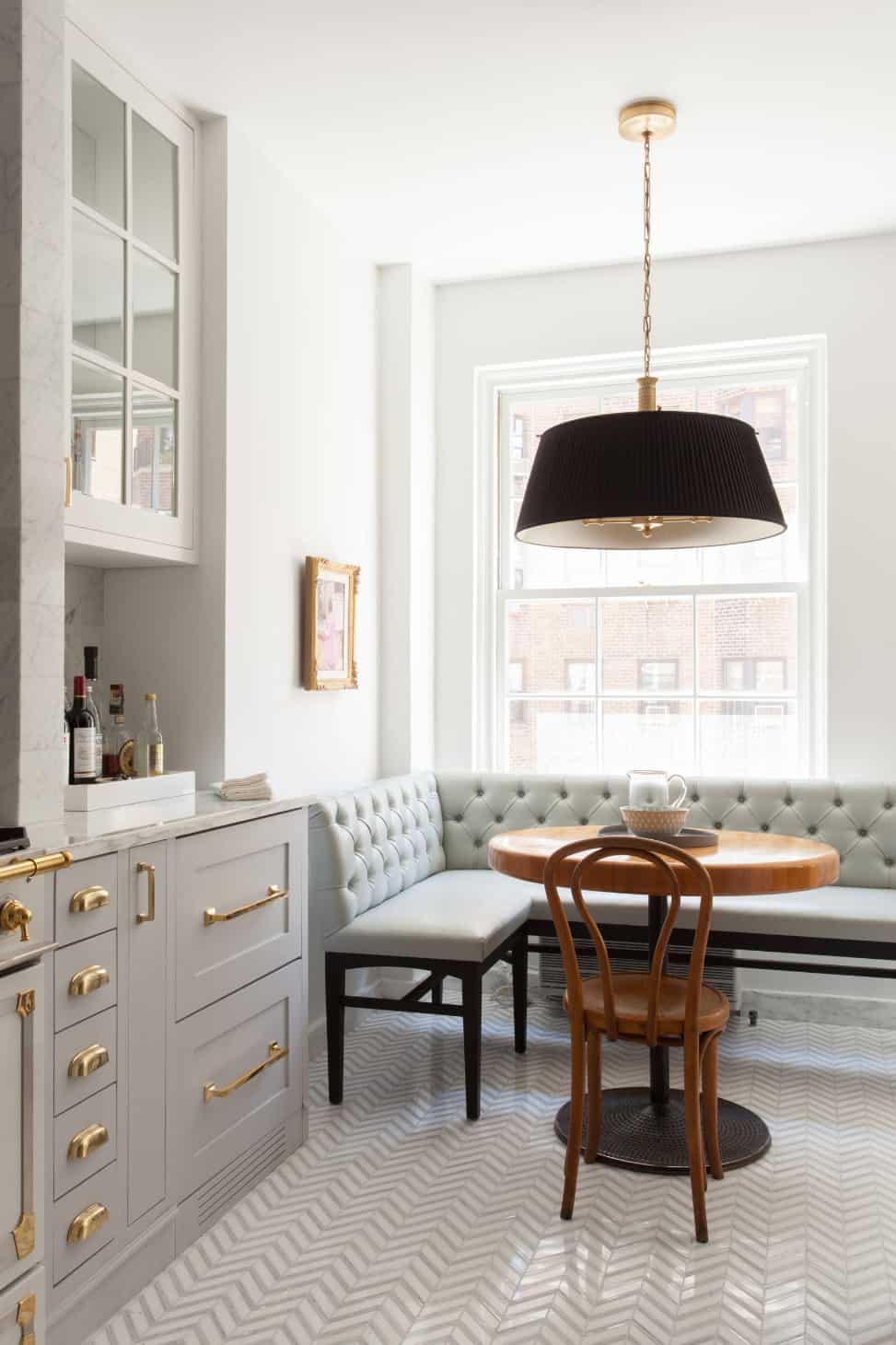 I think I have figured out trim – hello Bless'r House for making this super easy for my contractor to understand.
I'm leaning towards hexagon tile as the kitchen backsplash, but I'm doubting myself thinking it may be too trendy. Turning to Marni for help ;).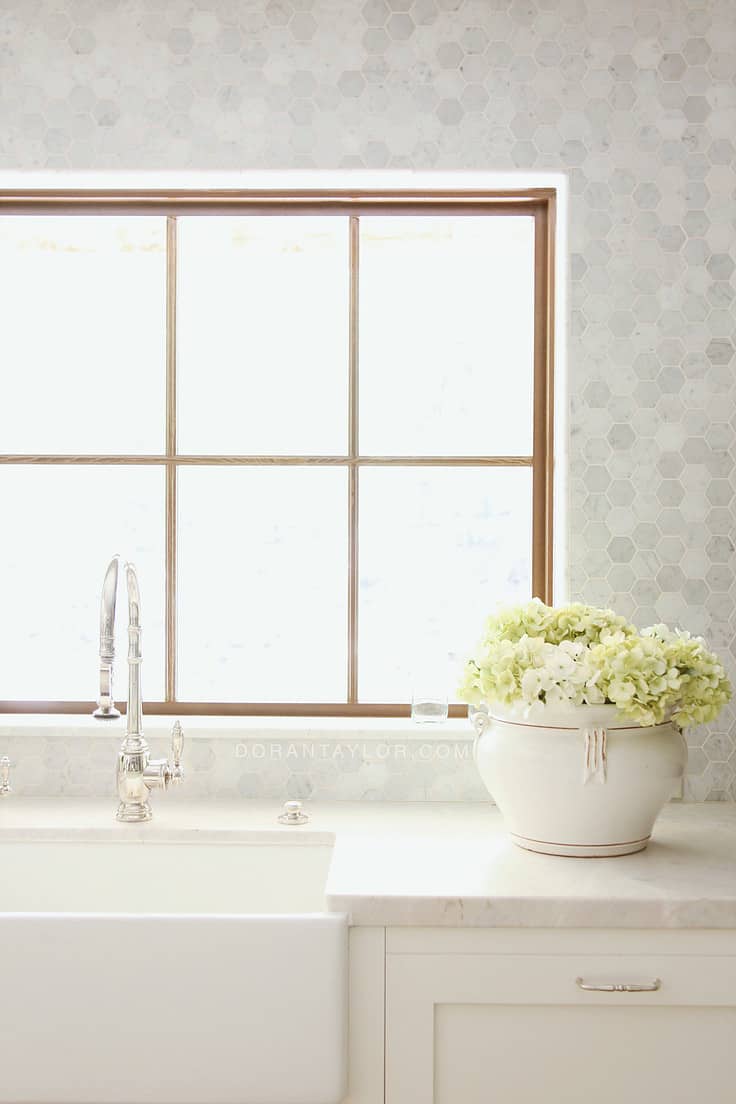 That's the quick and dirty of it. I suppose this post is just as much for myself as it is for you – seeing things written out in list form, with links and inspiration photos is super helpful. If you have any decision making tips, I'd love to hear them! Thanks for stopping by, I hope to get a few more posts up this week – I miss you guys!
PS: Guess what's getting delivered this week? THE GOAT HOUSE!