My First Bottle Baby: Charlie
This post may contain affiliate links, please read my disclosure policy.
For the past 2 years I've been waiting for this moment. This week, it finally happened.
My first bottle baby.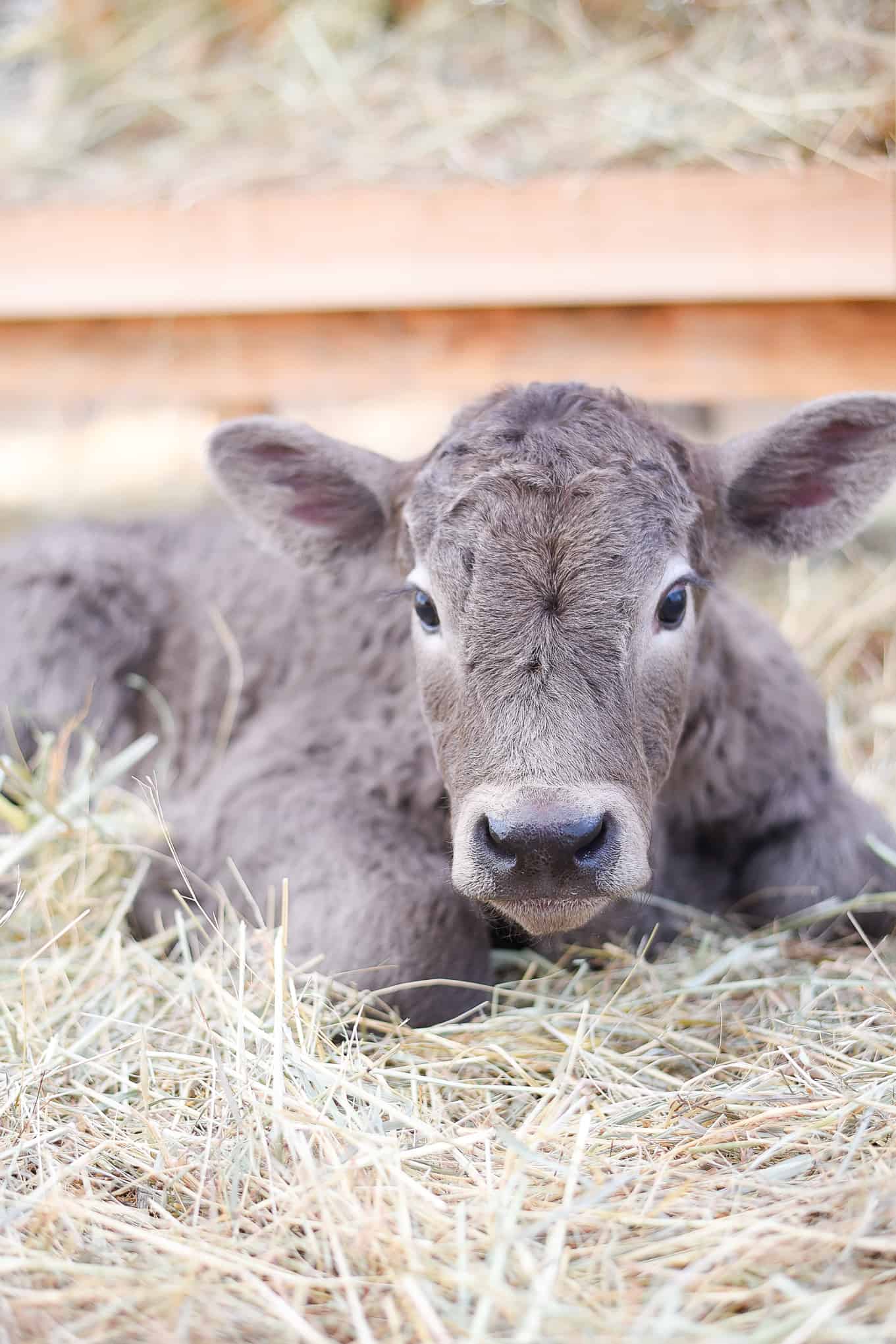 For some reason, Greg has kept the bottle babies from me (possibly because I'm likely to start a day care and keep them forever), but this year, I didn't beat around the bush, and instead went straight to Emiliano (our cattle boss) and told him I was ready to be a mom.
So, finally, this week, I became a mom, and I think all of us fell in love.
He is a Charolais calf, so I named him Charlie. His mother died giving birth to him – she got turned around up on a hill, and when a cow gets turned around on a hill with her back pointed down, it's always bad news (she can die within minutes). It's a real shame that no one was around to catch her before she went; had someone seen it, we would have been able to help her. Unfortunately, she didn't make it, so Charlie needed a new mom. And that new mom, was me.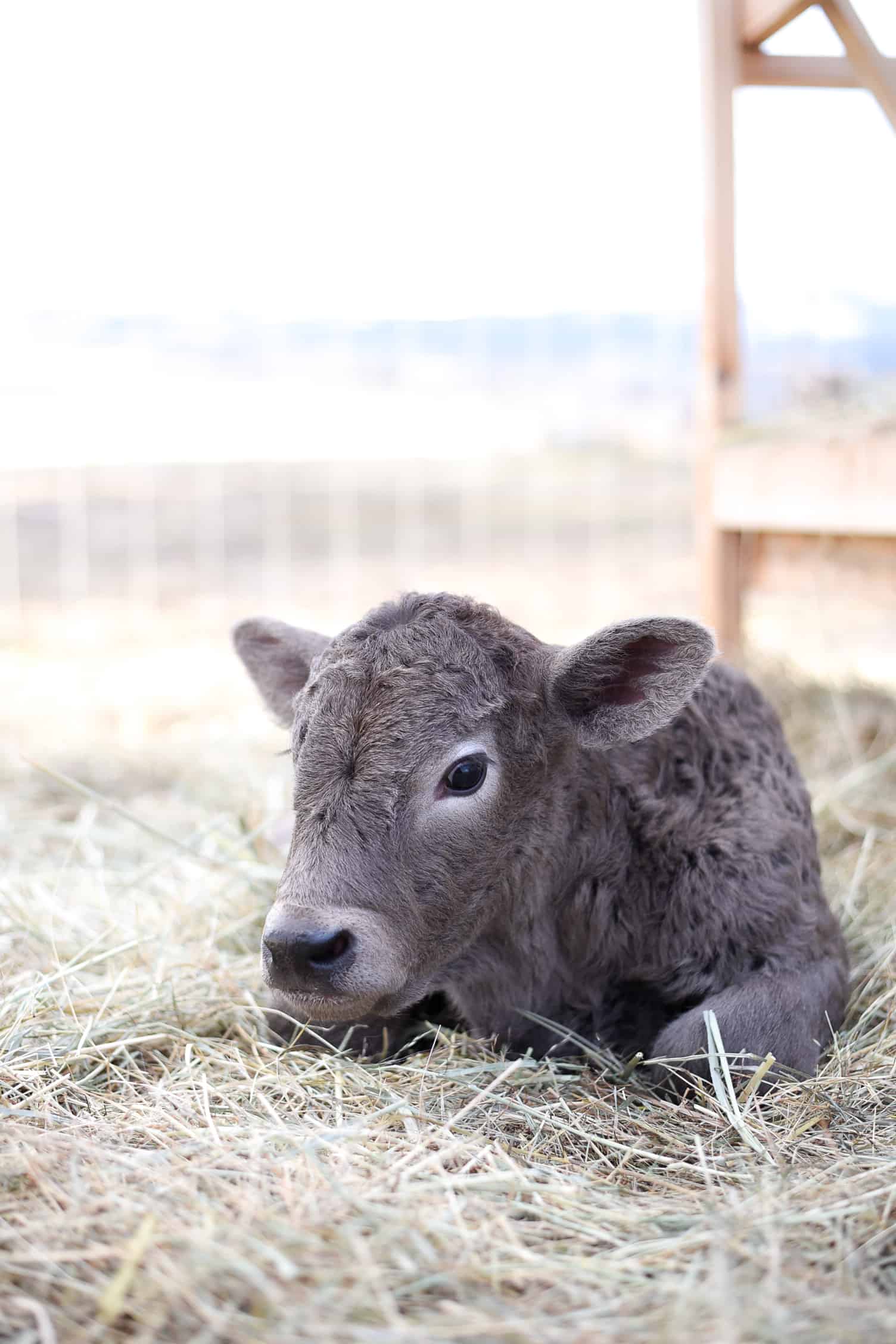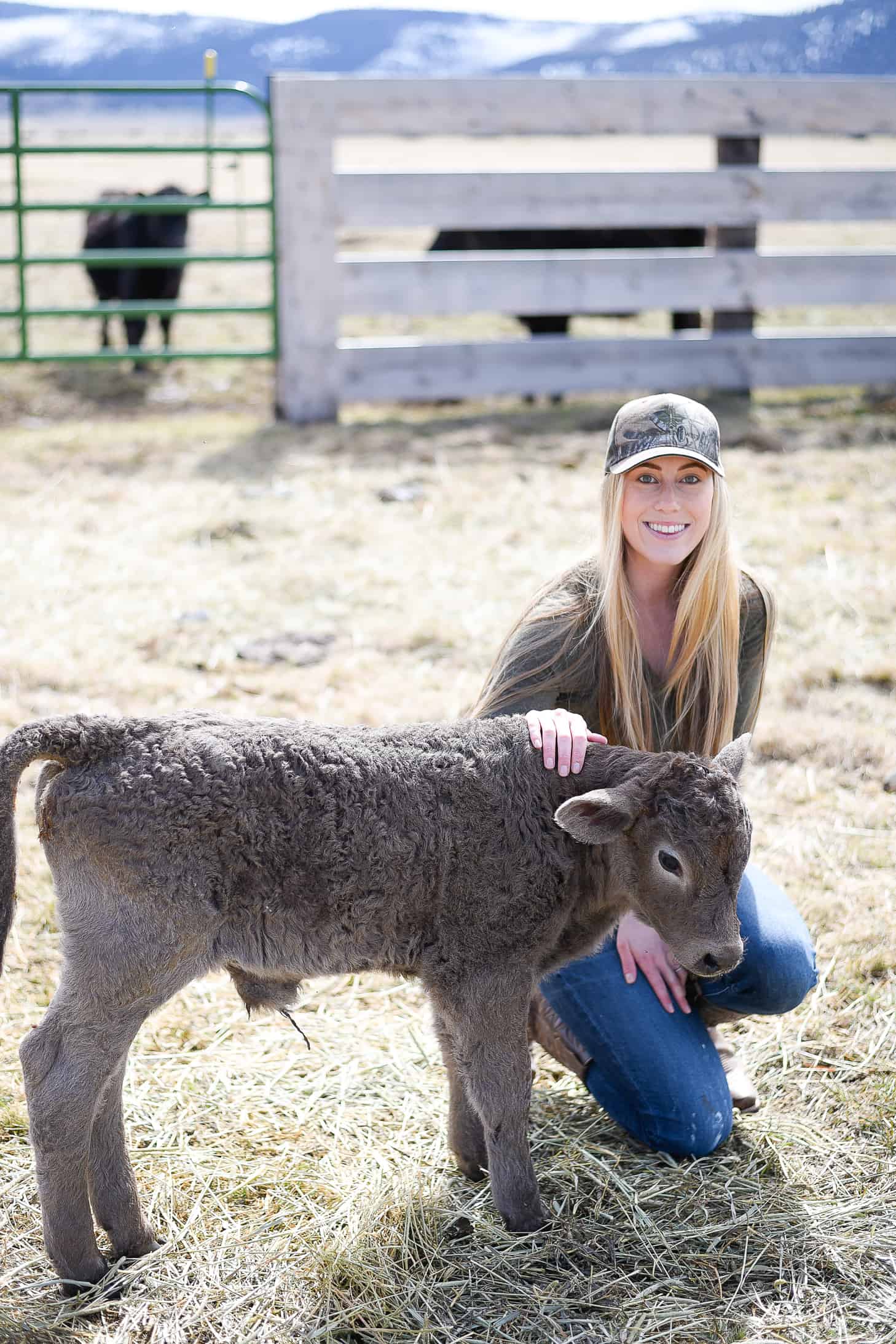 I was in absolute heaven.
The same day that Charlie came to us, the boys decided to move some of the heifers a few miles. Alex, Emiliano's son, let me ride one of his colts so that I could come along and help move the heifers to their new home. It was a weird day with a mix of sunshine, wind, and blowing snow. One minute we were warm, and the next minute we were cold.
Once I got home from the ride, I spent some time with Charlie attempting to get him to eat his colostrum. Colostrum is a mammals' first feeding, it's imperative for all mammals to receive colostrum during their first meal.
Colostrum is a form of milk produced by the mammary glands of mammals (including humans) in late pregnancy. Most species will generate colostrum just prior to giving birth. Colostrum contains antibodies to protect the newborn against disease. In general, protein concentration in colostrum is substantially higher than in milk. (source)
When I first tried to give Charlie his colostrum, he couldn't have been less interested, I spent 2 hours giving him drops from the bottle to no avail. When I got home from the ride I headed out to try again, and luckily he took right to it and polished it off within minutes.
The next few days went very easy with Charlie enjoying his milk, and being cute and snuggly. I was happy that he did not get runny poops and was very healthy, but a few days into motherhood, Greg warned me that there was a milk cow in need of a calf.
I knew that it would be better for Charlie to have a mother of his species, but I was not excited about losing my new little guy so soon. I thought that just maybe, I would get to keep him throughout the weekend.
Later that evening, it was confirmed – Charlie was going to the milk cow. We spent some few precious moments together, and then the truck arrived. I was so sad, really – it was tough. We loaded Charlie into the truck and he headed on down the road to his new mother. Again: I knew this was good for Charlie, but it was hard for me.
When Greg got home he gave me a sliver of good news: since Charlie was going to a milk cow, we would be leaving him as a bull, which means that he would never be eaten for meat, and would live out his entire life on the ranch breeding the cows. It was some good news after a hard day.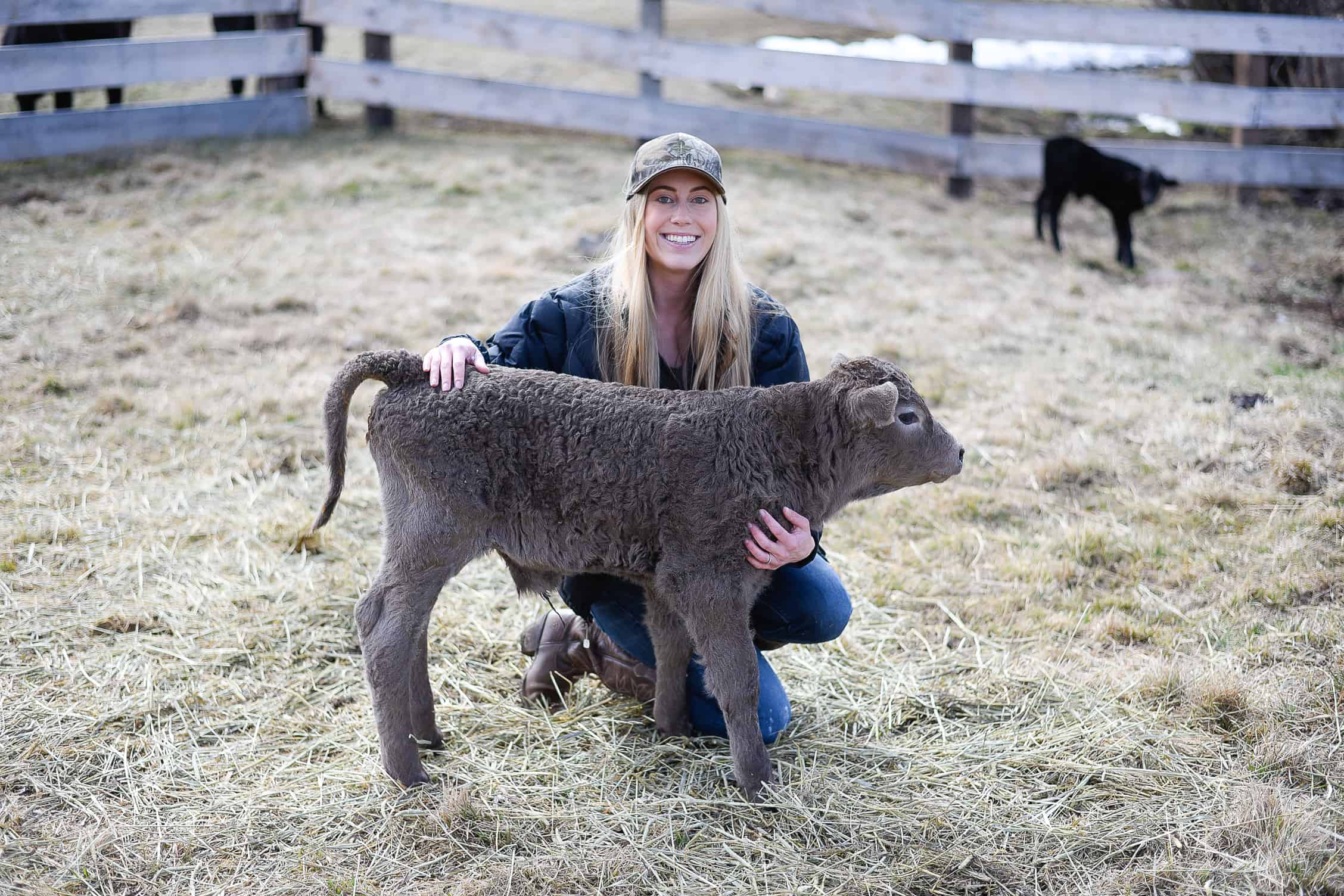 Some people have asked a little bit about the "cow adoption" process so I thought I would fill you in a little bit… Sometimes a cow will die giving birth, and sometimes a calf will die during birth. It seems to balance out for the most part so usually, we don't have bottle babies.
But, when we are attempting to get a cow to adopt a calf, we remove the skin from the calf that didn't make it, tie it to the orphaned calf, and place the mom and orphan in a small area. The mom then gets confused by the scent of the hide and thinks that the orphan calf is hers. It's a little trick we play in order to facilitate the adoption process.
It's always hard to lose an animal, but being able to pair a mom and a calf up is important because it's so much better for a calf to drink cows milk than milk replacer.
Later that week I headed up to the ranch to pay Charlie a visit. I was nervous that he might run from me or be scared of me (which is pretty viable), but when I walked into his pen, he completely recognized me and let me snuggle him for awhile before he got up to play with his new brother. It was the best ending to our bittersweet week, and I have to say, I can't wait to take in more bottle babies this year!