Reno's Only Bridal Boutique: Swoon A Bridal Salon
October 5, 2015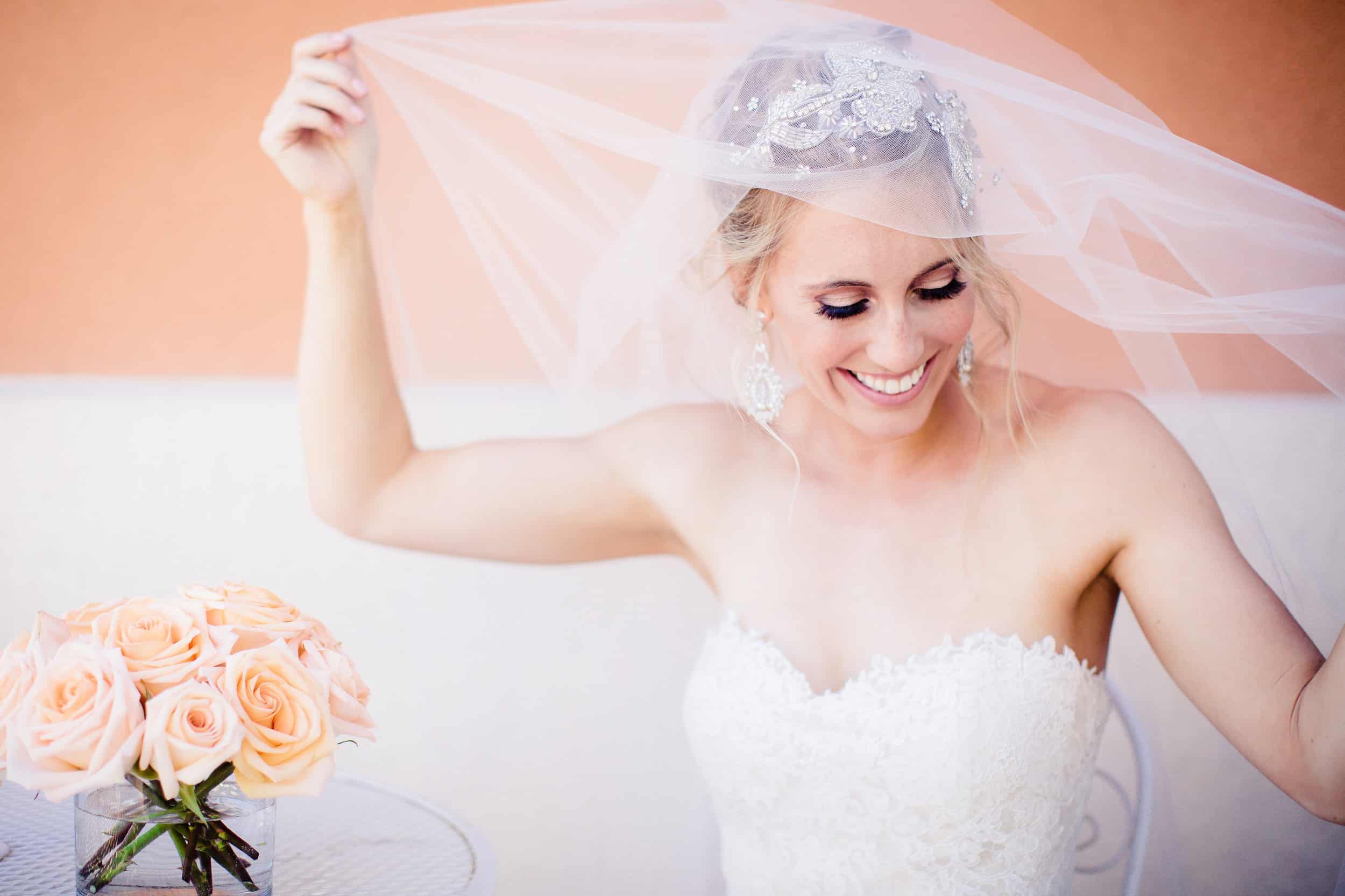 Gagewood Wedding & Lifestyle Photography | Beauty by Hello Darling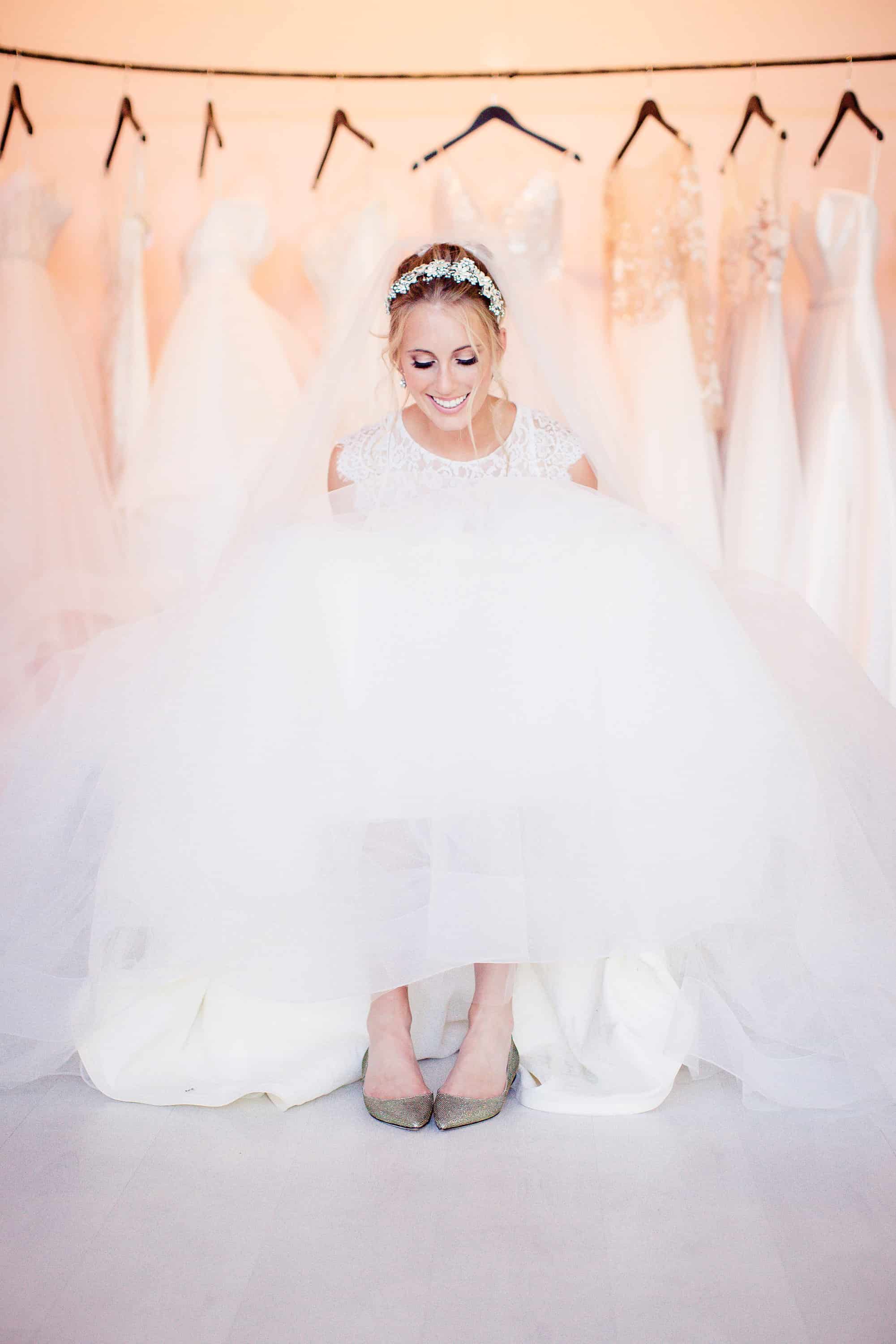 Gagewood Wedding & Lifestyle Photography | Beauty by Hello Darling
As you might know, my bridesmaids and I took a trip to San Francisco to shop for my wedding dress. We had an absolute blast, but left the city without finding the dress of my dreams. I tried some true contenders, but I didn't feel as though I had found "the one". If you're planning on heading to a big city to shop for your dress, you should pop over and read my tips for out of town dress shopping.
When I got home from the girl's trip, I had a free afternoon to spend in Reno, before heading back up to the ranch. Feeling a little sad that I was still dress-less, I booked an appointment at both David's Bridal (hey – their Vera Wang line is tempting!), and Swoon.
When I arrived at Swoon, I felt very welcome, and was happy that Alisha allowed me to browse the dresses and point out a few that caught my eye. I hadn't really been given that luxury at any other salon (besides Lovely). I found a few Hayley Paige numbers that I loved, and had fun trying them on, but her style was a little too fun for me, I wanted something a bit more classic. It was nearing an hour, and I was expecting to be kicked out and asked to make a second appointment; however, Alisha allowed me to stay for an additional hour, and it was in that hour that I called to cancel my David's appointment, and fell in love with my beautiful wedding dress by Monique Lhuillier.
If you're a Reno/Tahoe bride, I highly suggest booking an appointment at Swoon, they have a variety of dresses ranging from modern to classic, all priced very nicely.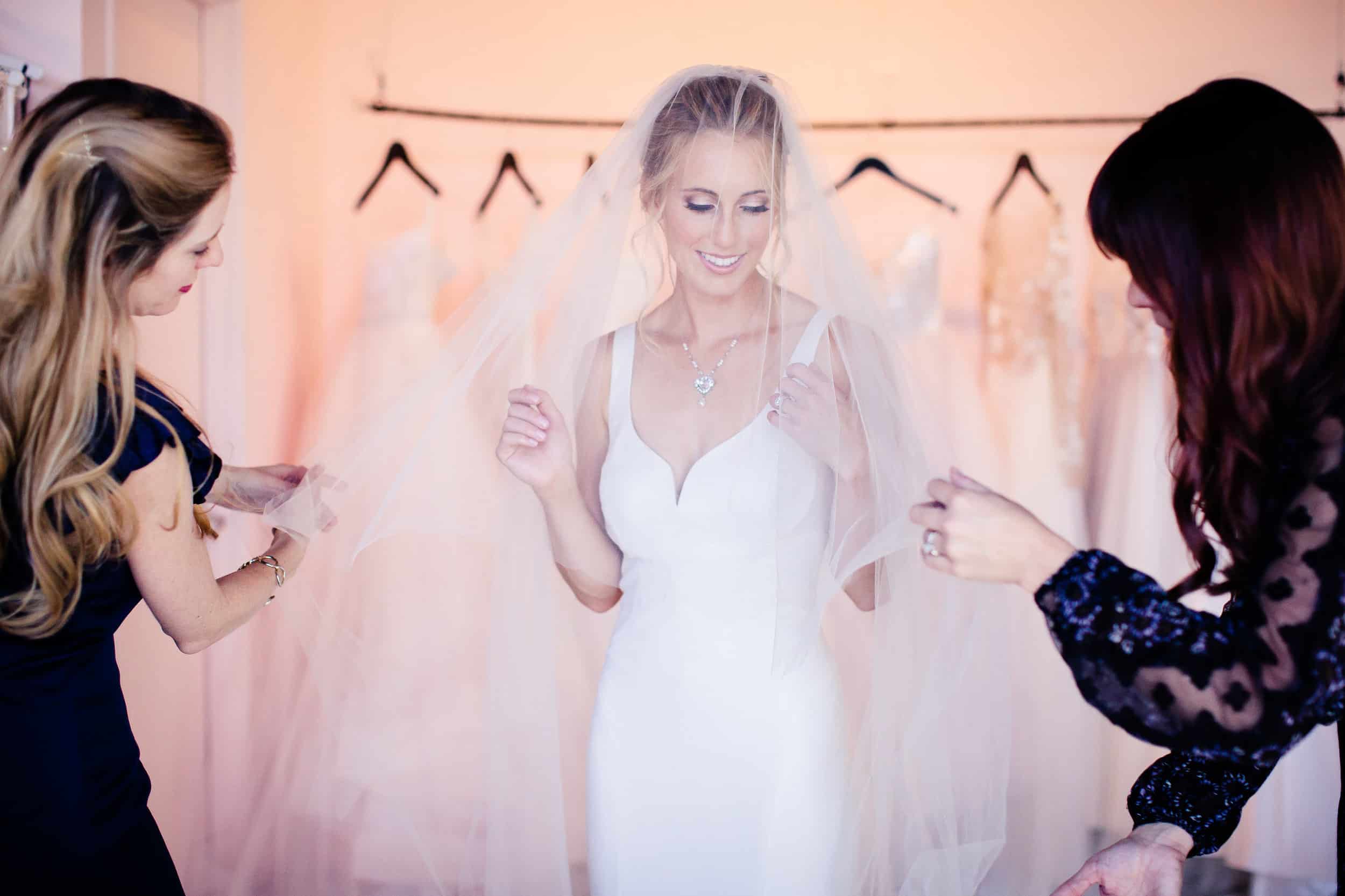 Gagewood Wedding & Lifestyle Photography | Beauty by Hello Darling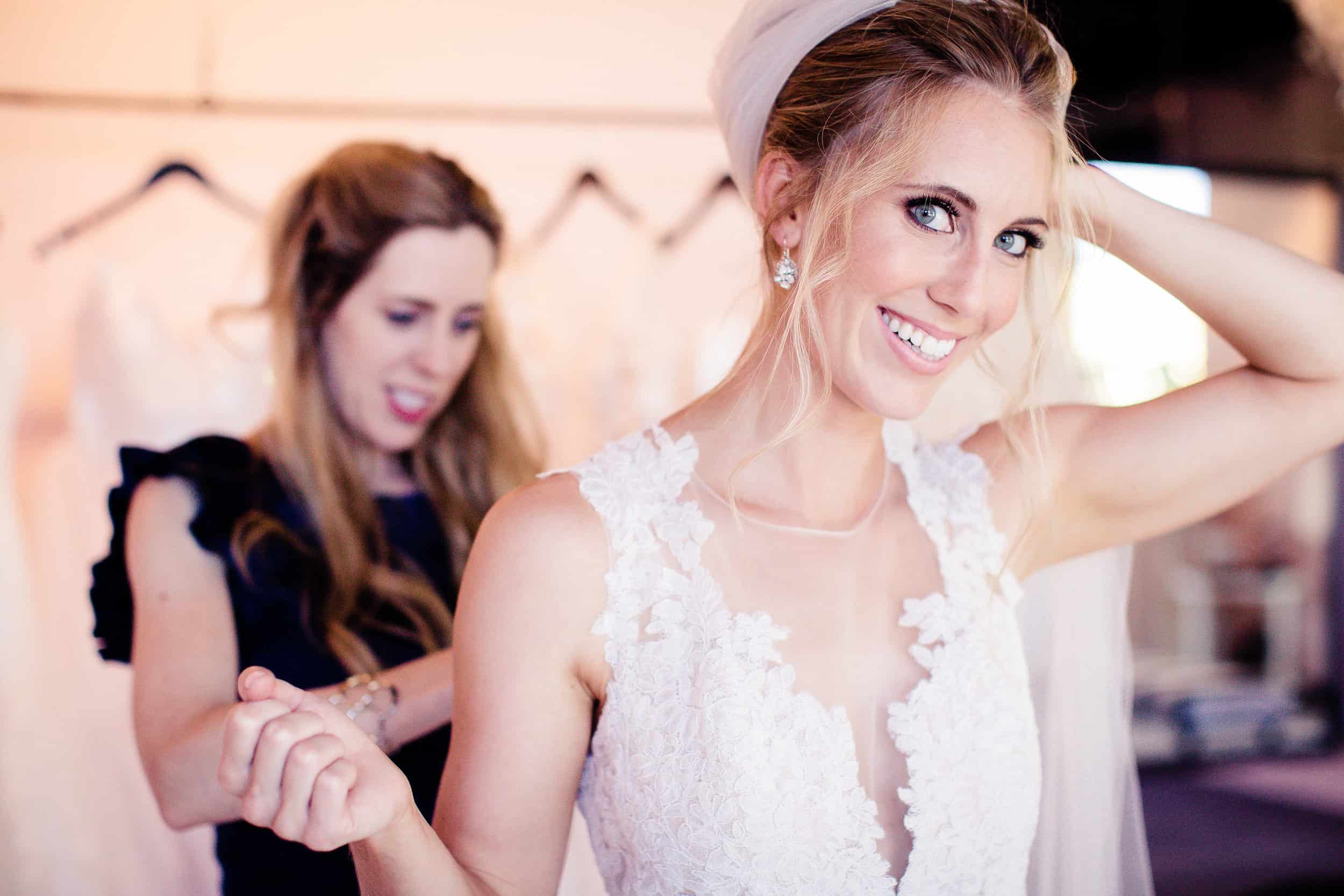 Gagewood Wedding & Lifestyle Photography | Beauty by Hello Darling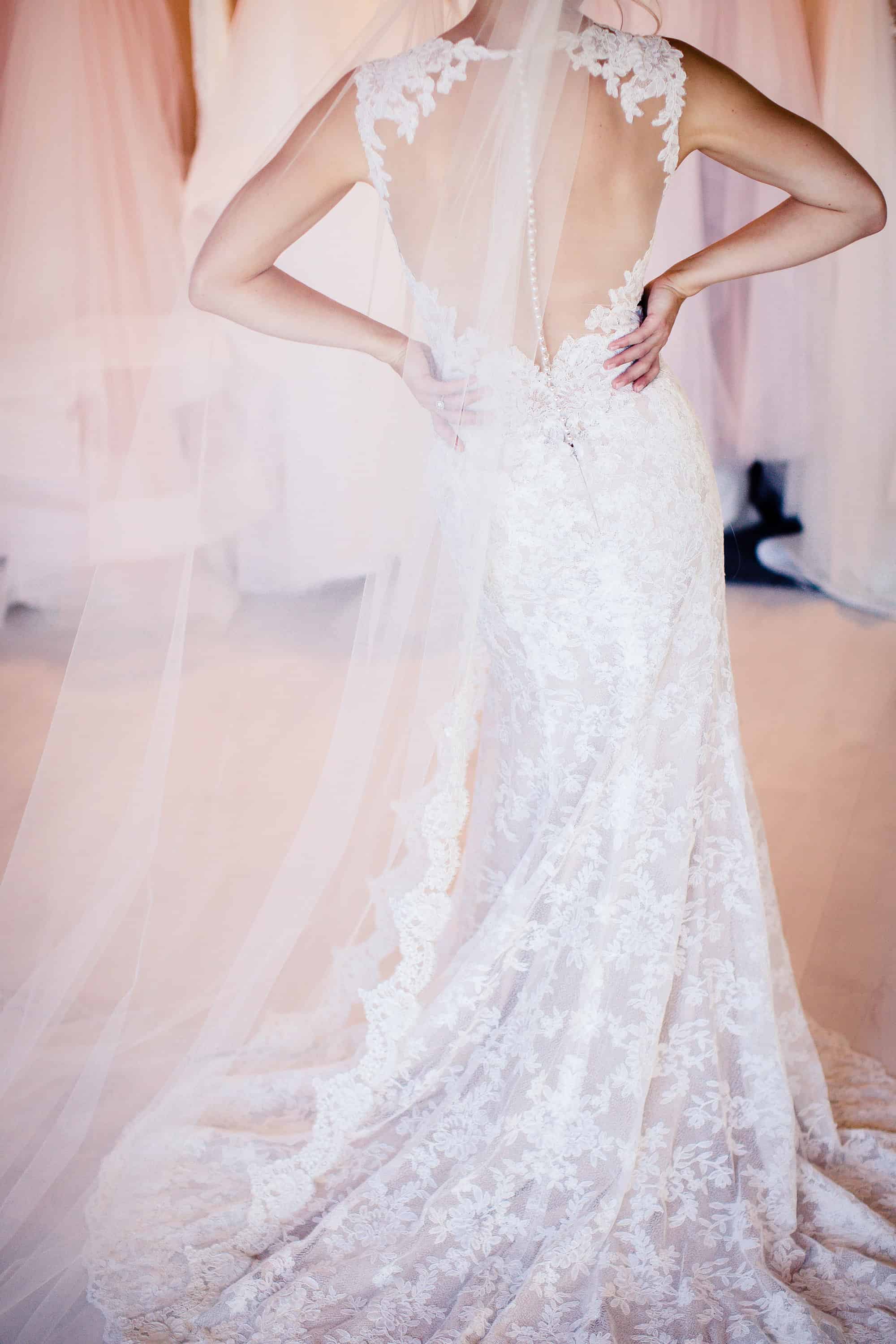 Gagewood Wedding & Lifestyle Photography | Beauty by Hello Darling
Location: Reno, NV | Price Point: $1,000-$6,000 | Vibe: Laid Back Luxury
Designers Like: Hayley Paige, Watters, Monique Lhuillier Bliss, and Amy Kuschel
"Swoon started on the belief that our little city deserved a big city caliber bridal salon. I opened Swoon seven years ago after working in bridal in San Francisco for a number of years. I'm from Reno, and I believe in Reno. Bridal fashion has never been more exciting, and brides everywhere want a piece of that fashion; they want interesting and beautiful things. We love making women feel beautiful. It's such rewarding work to experiment with looks and try pieces on that a woman never imagined she would or could wear. We are wedding dress nerds, and we live and breathe wedding gowns. Many of our brides tell us that their favorite part of their wedding planning was their time spent in Swoon. In an age of internet shopping, it's a great escape to come into a beautiful little store and touch and feel beautiful things. We try to make the shopping experience here feel glamorous, yet relaxed. We want our brides to feel like their most fabulous selves! We always say you do not want to feel like you are in a costume, you want to feel like you are in your own skin, but the most amazing skin you have ever experienced. The right wedding dress should feel fabulously effortless."
…best piece of advice?
"Trust yourself. Listen to your instincts. Listen less to what you think you want, or what other people think you should wear. No one can tell you how you feel in something."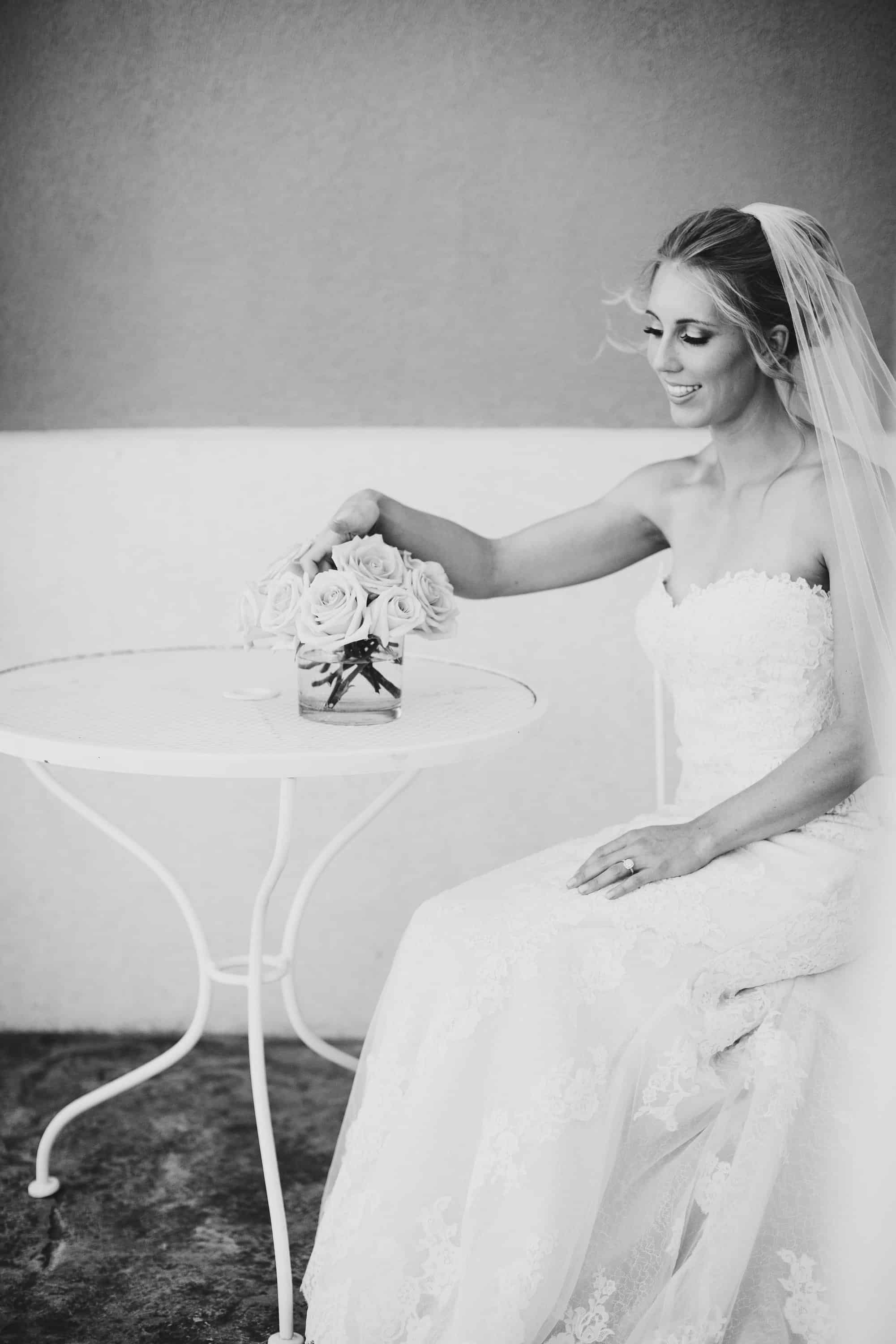 Gagewood Wedding & Lifestyle Photography | Beauty by Hello Darling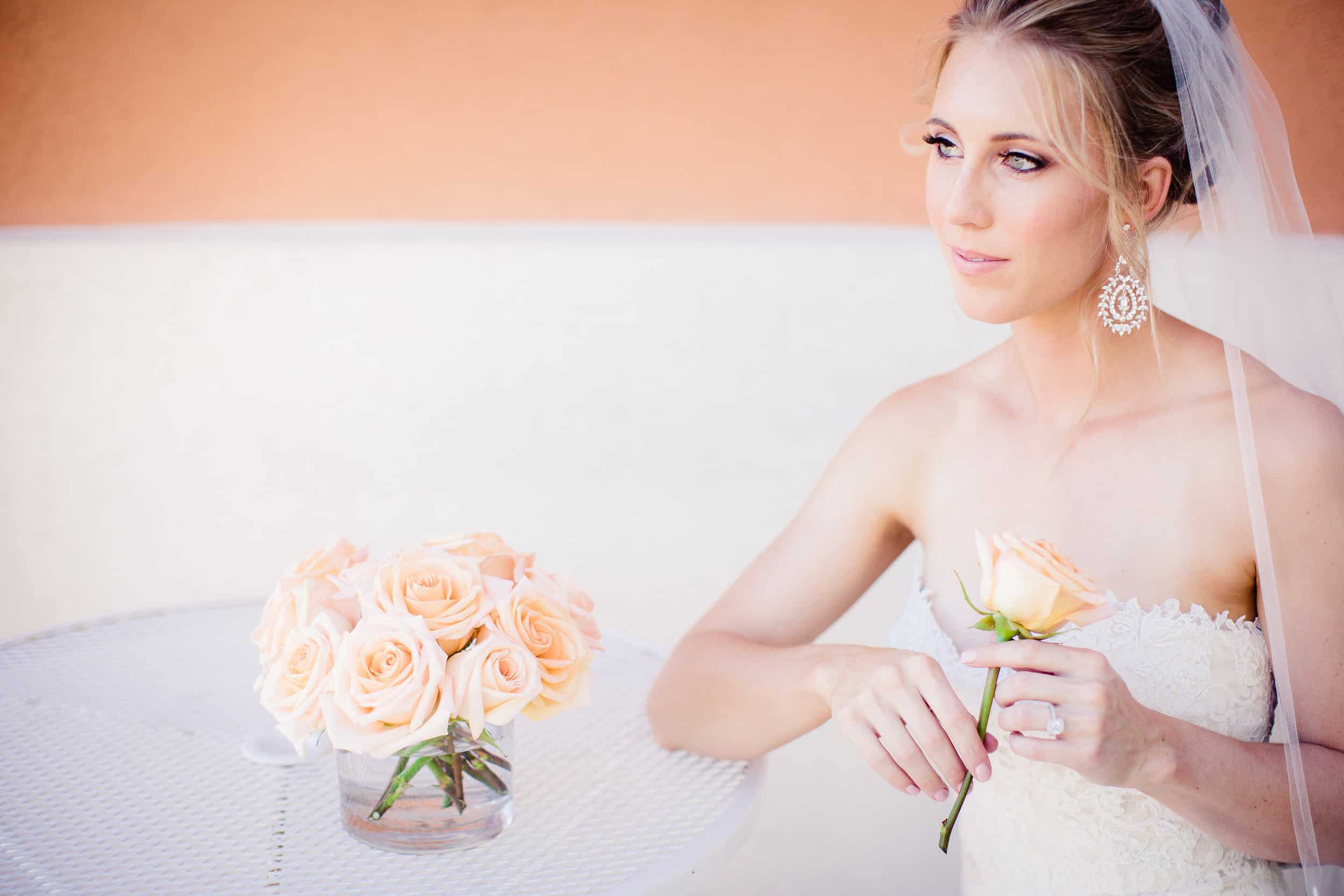 Gagewood Wedding & Lifestyle Photography | Beauty by Hello Darling