This Week on the Ranch | No. 1
This post may contain affiliate links, please read my disclosure policy.
"This Week on the Ranch" is a weekly series sharing snippets and stories from life on the range. 
Summertime is spent mostly on horseback moving cattle & horses from field to field. I get a ton of questions asking why we move the animals around so much. The answer is simple: once they eat the grass down, they have to be moved to a new field. That whole grass-fed thing, ya know?
This week, we spent all of Monday moving horses. We have hundreds of horses on the ranch because Greg's uncle is very passionate about them. He is able to remember nearly every horse's name and can tell you their lineage – it's amazing. Each bunch of horses is led by a stud horse for breeding. Once a bunch grazes their field down, they need to be moved to a new field of grass. It's a very organized process that sounds a lot like, "Move Theodore and his mares from the Coyote Creek Field to the Sparger Orchard Field." It's amazing that they are able to keep track of where the horses are, and when and where they need to be next.
I grew up riding english, which is a LOT different than riding western. The term "things got a little Western" is a term for good reason. I grew up with helmets and air conditioned barns – out here, it's a cowboy hat and "grab mane". So the idea of moving (essentially wild) horses, with a stud mixed in, on a horse, was a bit intimidating.
I sucked it up and Greg and I headed out to move the bunches that needed to be moved. Within five minutes I wasn't nervous anymore, the horses were wonderful. It wasn't until our last bunch that things "got a little western", but we recovered quickly, and no one got bucked off. Side note, if you ever want to test your relationship, just move horses together.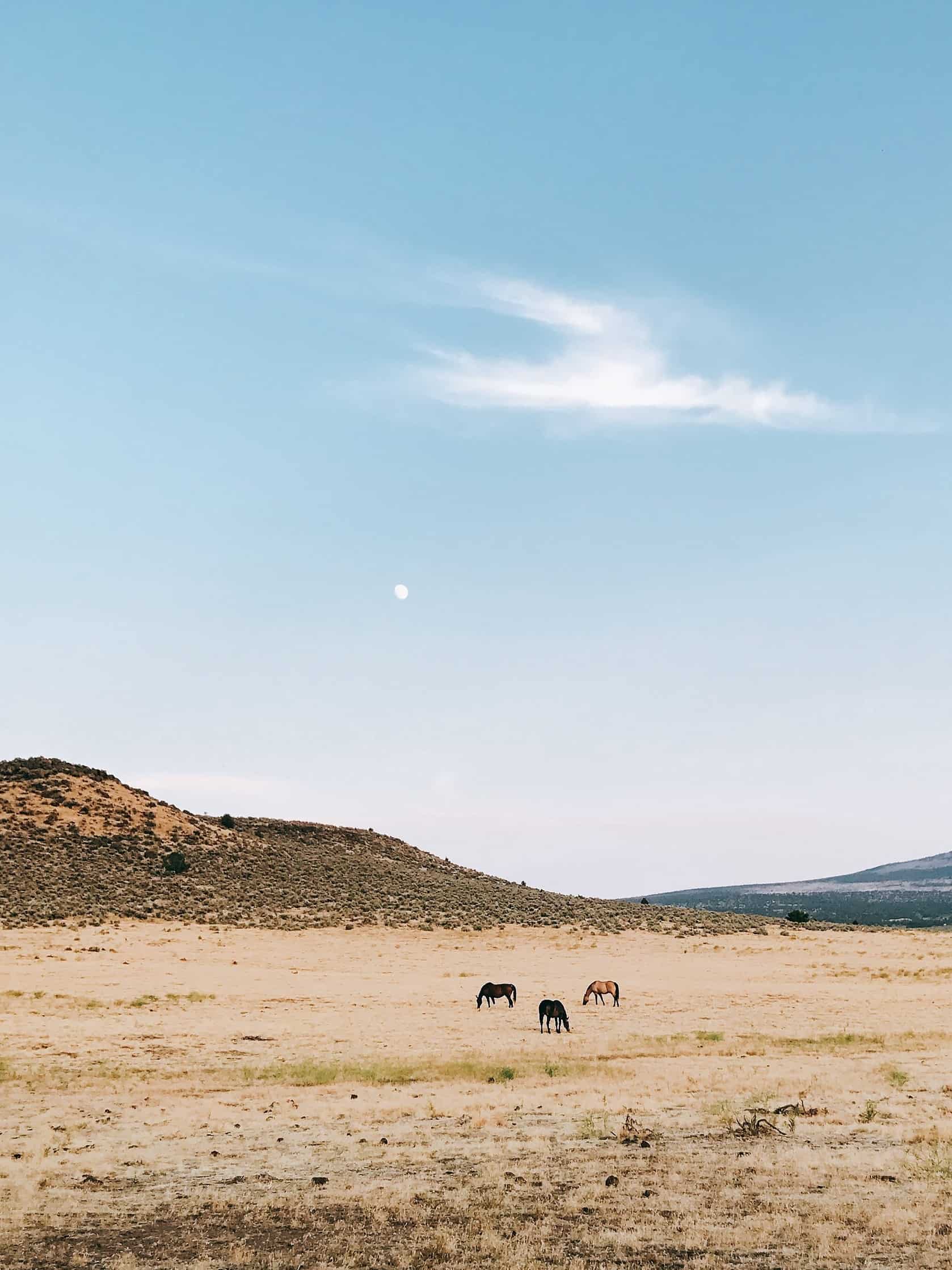 This week was a tough one because Greg's right hand man, Alex, left for a new job in Utah. It's a great opportunity for him, and we couldn't be happier, but man, we miss him already. The days just aren't as lighthearted without him. He always took so much time to help teach me different techniques, thankfully his dad, Emiliano, is just as patient.
With Alex leaving, Greg has actually needed my help. After moving the horses he said, "thanks for your help today, you really did a lot, I couldn't have done it without you." I think I will start wearing a cowboy hat.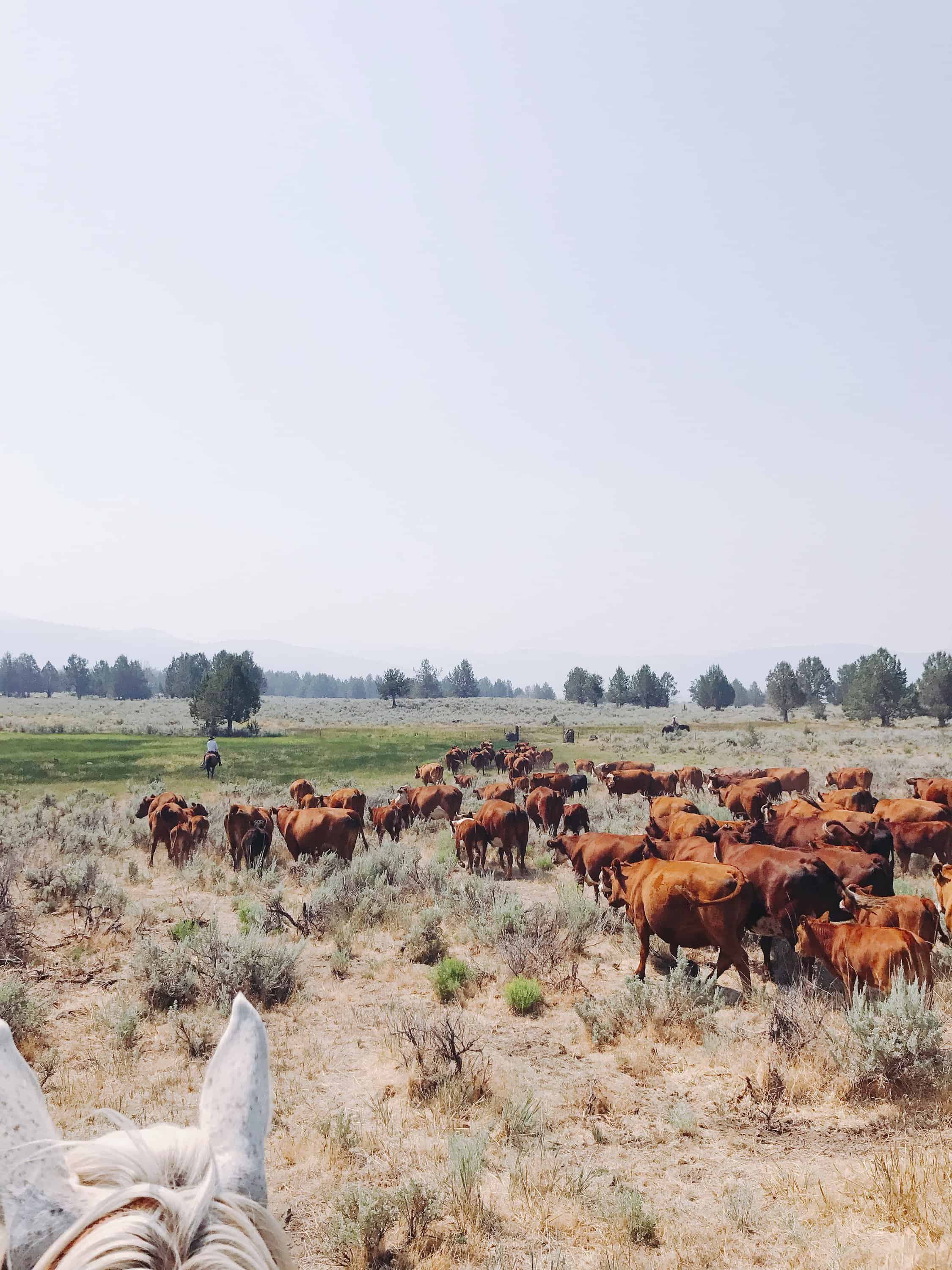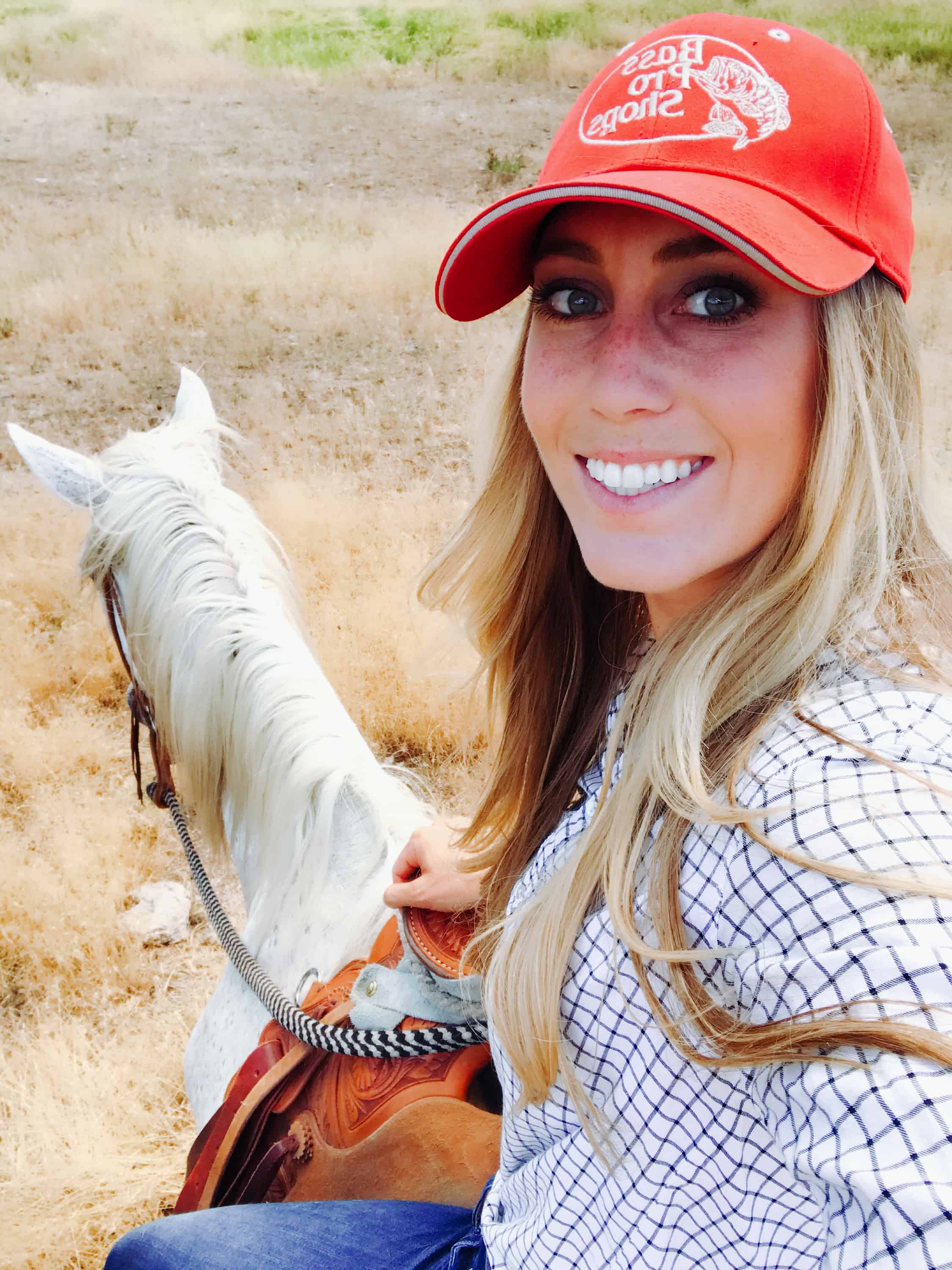 Later on in the week we headed out to move the "bull raising bunch" [cows with calves that will remain bulls]. We will probably cut (castrate) some of these bull calves next January (which is my job!), but for now, they will remain little baby bulls. Moving them was long, hot, and very uneventful.
Finally, on Friday, we fixed a fence in the corrals that had been broken by a steer. It was the first time I've ever helped fix fence and I felt very much a part of the crew. The boys taught me how to tamp a post and hammer like a cowboy. I had indulged in dessert at dinner, so I actually looked forward to the hard work involved. We took time to make sure our post hole was three feet deep which felt like we were really close to hitting China.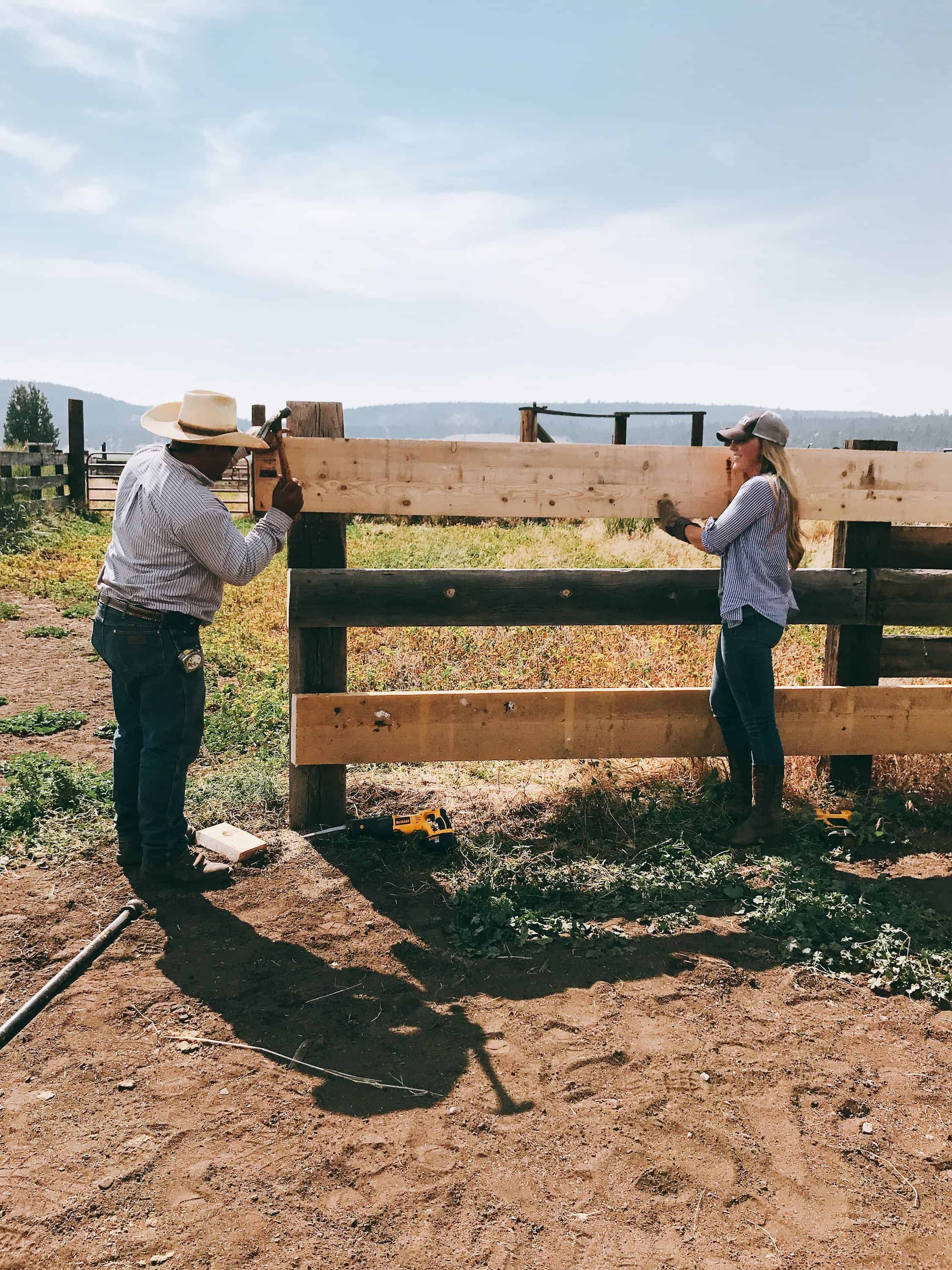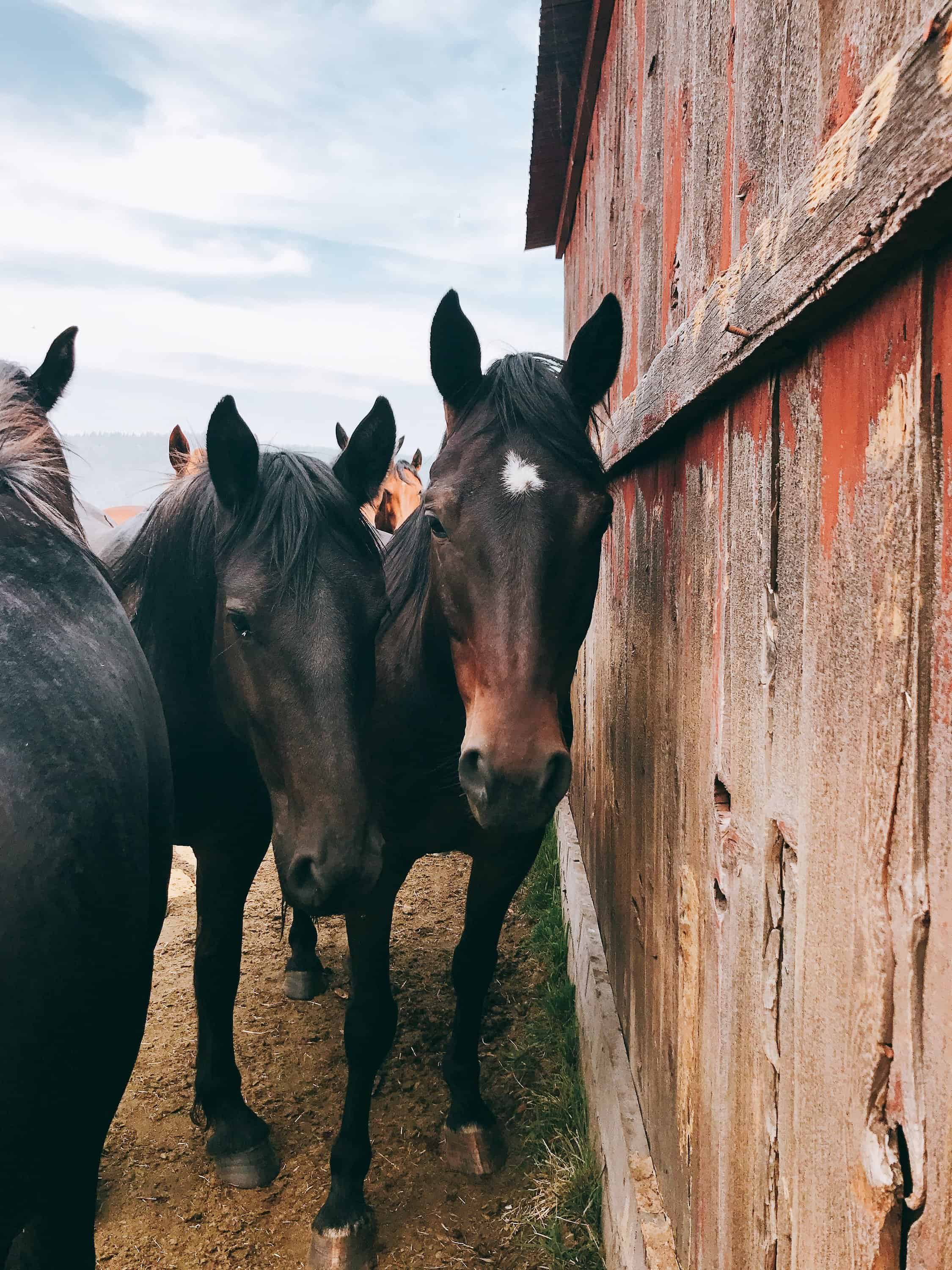 This week, we will be moving a big group of cattle and my sister will be coming up for a visit. I am excited, and am looking forward to it. I hope you had a wonderful week and weekend, and as always, thanks for stopping by!
Fast Forward to This Week on The Ranch | No. 2