This Week on the Ranch No. 7
This post may contain affiliate links, please read my disclosure policy.
"This Week on the Ranch" is a weekly series sharing snippets and stories from life on the range.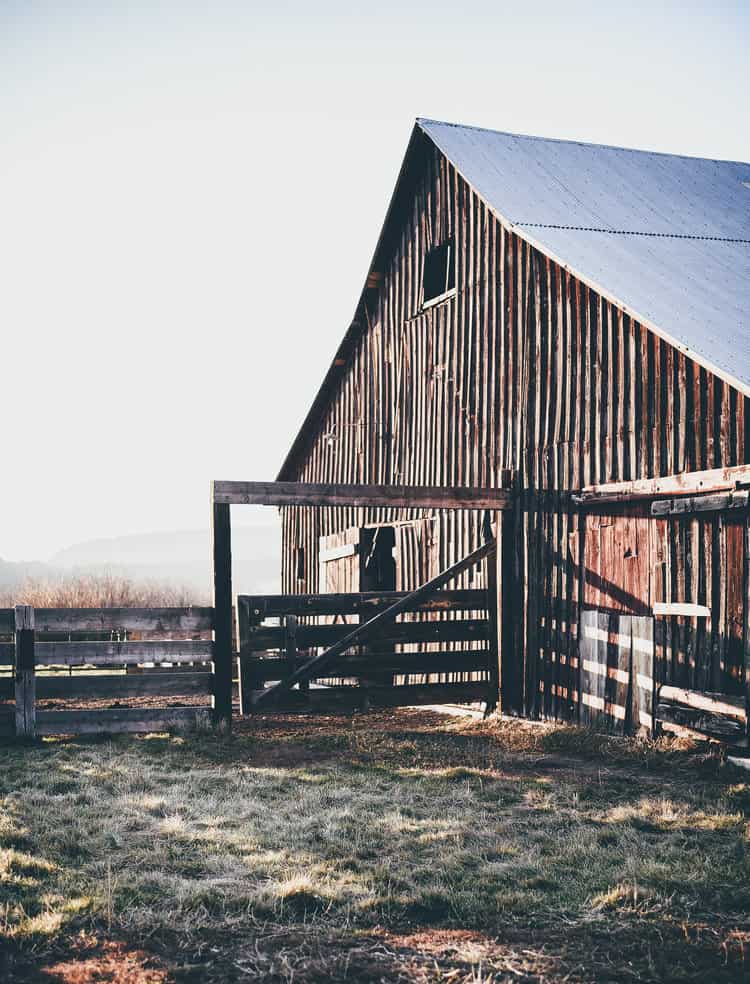 I was finally able to slip away for an afternoon to head up to the ranch to see what the boys have been up to. It's been fairly quiet around here, moving cattle every couple of days, but feeding has yet to start and hay season is over, so we are in a bit of a lull for the next week or two.
I have mentioned that we have quite a large herd of horses – for working, riding, and breeding. This year, Rodney has decided to halter break some of the mares to be sold. So this past week, the boys spent time working with each horse so that she was gentle enough to have a halter put on her. Coming from an English riding background, it's very interesting to see the western/ranch way of training horses.
Some of these horses are over ten years old, and have never been touched by a human since they were babies, so you can imagine how intense it is for everyone involved.
The horses are brought into the barn in groups of five or six and then sorted out one by one. They start by moving one into a small area of the barn where they stand with a flag. The flag is used as a means of touching the horse without having to get too close. As she becomes desensitized to the flag, she can be approached and hopefully touched.
The boys are usually able to do this within a few minutes and then start to scratch her, talk to her, let her know that humans are friends. Once she becomes more comfortable with being scratched, the guys will move on to putting a halter over her head. It's amazing to see the technique of this – all of the little tips and tricks are so important, and take years to learn. For example: where to hold the rope, where to stand, how to place the halter over her neck, etc… I love watching as the horse becomes more relaxed and comfortable. Although, there are always a few that are hell bent on staying as far away from the halter as possible, which is never fun.
One of the horses was not happy about having a halter on her. She worked herself into a sweat, and the boys spent nearly an hour working on her. By the end, they were finally able to lead her and remove the later easily, but it took a lot of patience.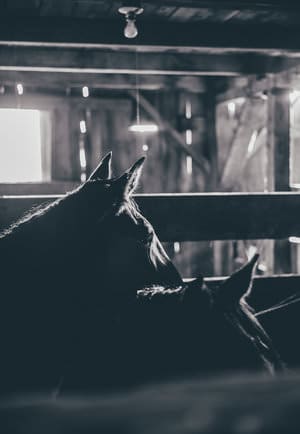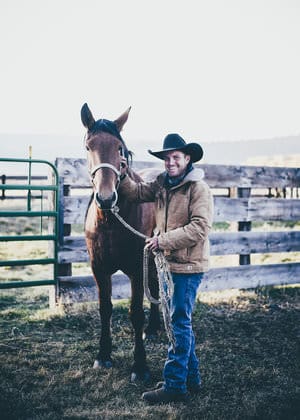 Halter breaking is usually the first step in a horses life; however, these mares were bred for breeding purposes only and we hadn't planned on selling them, thus hadn't ever halter broken them. Our herd has gotten a bit too big though, so we are selling a few bunches here and there.
Many of these mares have sons and grandsons that work on the ranch, and are our best riding horses. Rodney knows the lineage of all of the horses, they are really his passion, he has a created a very unique breed that is tough enough to ride on rough ground all day without shoes, Greg calls them "tough as nails".
I feel like every single week I have told you guys that, "I have been so busy…", which isn't my favorite thing to be, but it's been the truth over the past couple of months. I have a few projects that I have been working on for months, and they are all finally about wrapped up! As some of you know I work for Chateau Sonoma, and we just launched a brand new website which I am really excited about! I am also working on finishing up my photography course, which I am hoping to launch within the next two weeks!! On top of that we've got the One Room Challenge to wrap up next week. Plus a few other things I can't go into detail about, but are really exciting! Anyways, please know how grateful I am to be doing what I love,  it's because of you that I am able to, I hope you have a wonderful week! 
READ MORE