This Week on the Ranch | No. 8
This post may contain affiliate links, please read my disclosure policy.
"This Week on the Ranch" is a weekly series sharing snippets and stories from life on the range.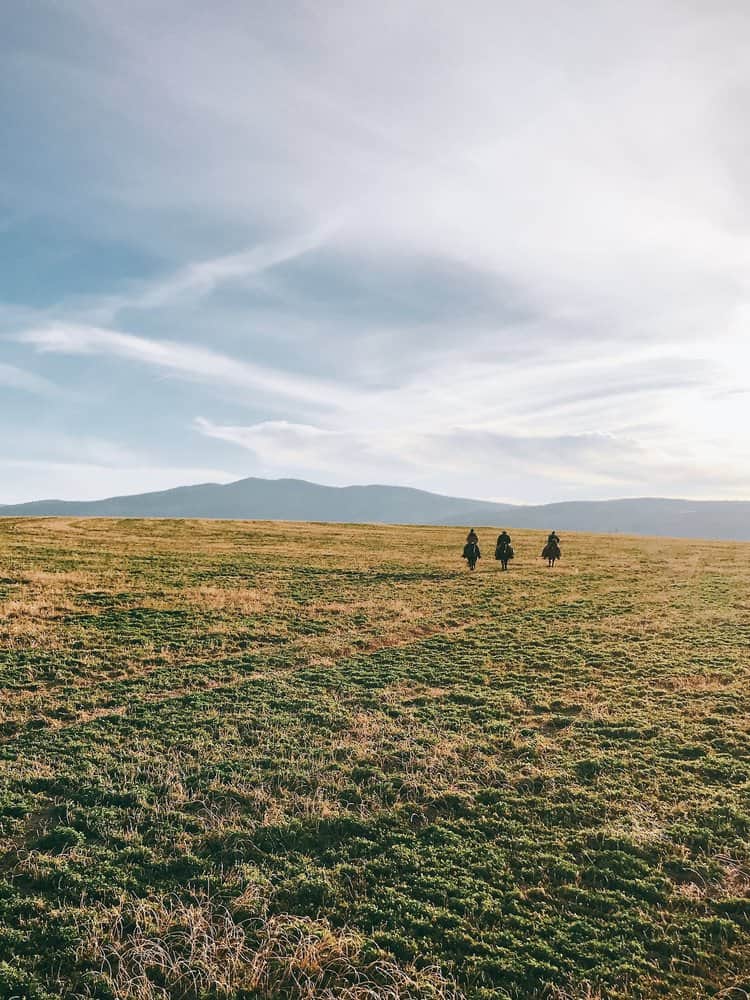 The seasons have finally changed, and it is cold up here! We had a very long fall, and were able to put feeding off up until now, but this week we started feeding again! We even brought the work mares down, and they will start working in the next few days.
I went out to help feed with the guys one morning – it felt good to warm up by tossing a few bales around. Our crew went out to feed the heifer calves who had never been fed before…once they realized what was going on, they came running!
Later on in the week, we moved some of our older cows a couple of miles. They had been in the field below our house, but we wanted to save some of the feed in that field for my horses. We gathered the cows and pushed them across the highway to what we call "The Hamel Place" which is an old ranch we purchased awhile back.
Since these cows had been through the whole gathering and moving process, they were easy to push, and we didn't have anyone try to pull a fast one on us.
Greg and I lead the bunch down the old highway and it was so beautiful out – not windy, not too cold, just perfect. We ran into some friends on the drive, and Greg managed to lose a glove – which we still haven't found. We joked that someone was going to get a lone glove for Christmas from us ;).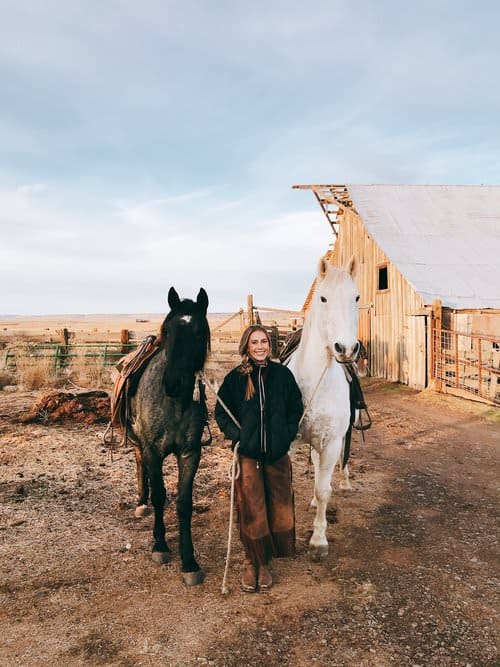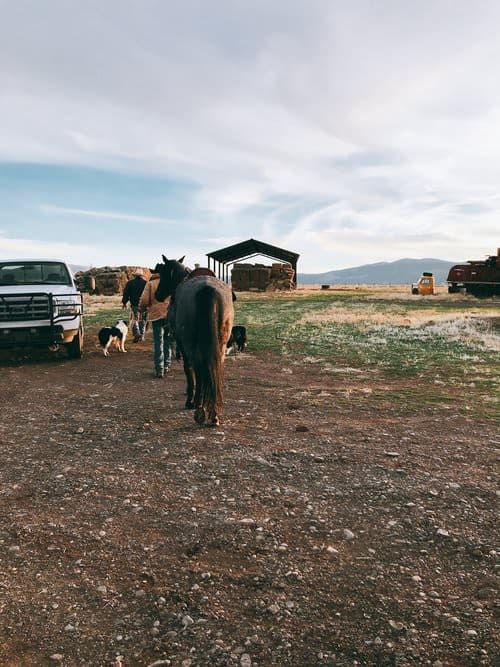 We pushed the girls into the field next to our new alfalfa pivot filed and left them there to enjoy what was left of the grass. We dropped our horses at the barn, and I drove everyone back to the trailers so we could haul our rides home. Julius and Luke – my horse and Greg's horse – spent the night at our house; a little staycation.
I managed to decorate a bit for Christmas, but we don't have a tree yet! I hiked up into the mountains and sawed off a trunk load of branches to decorate our dining room. It was beautiful, and also a little eerie to be out in the middle of nowhere, totally alone.
Especially after seeing the bear prints last time we were there. On my way home, I stopped by the ranch to watch the guys sort some steers. As I walked out to the stackyard where they were sorting I got totally stuck in the mud. I remember thinking, "this isn't your best idea Chloe," right before my foot sunk about 6″ down into the glue. Luckily there was a small mound of grass to catch my fall, so only my boot and my dignity were harmed.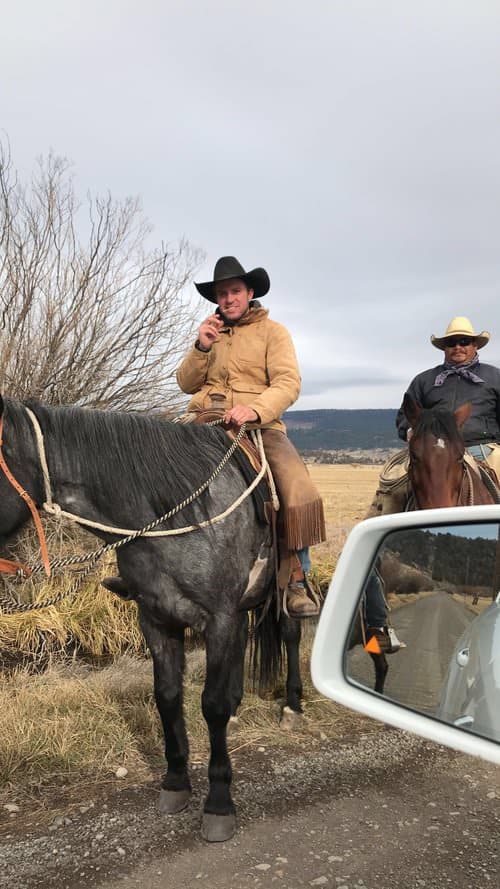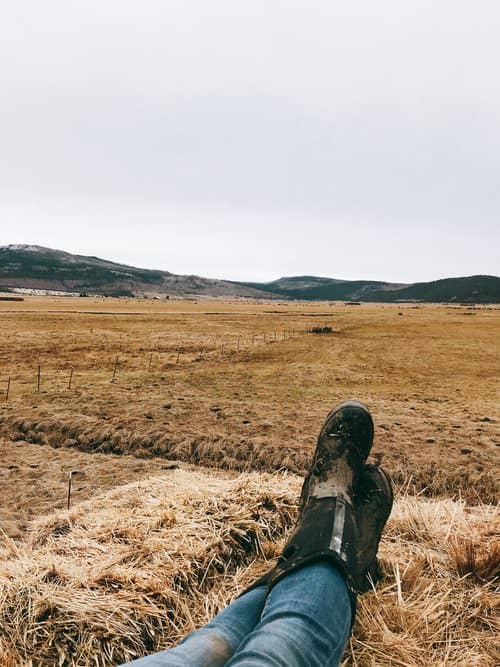 This weekend I am taking the girls to a basketball tournament, and we are having a little cookie decorating party on Sunday. I have also been filling so. many. egg stamp orders – if you placed an order, it will be to you before Christmas, thank you of your support!!!!
I love this time of year and can't wait to share photos of our dining room dressed up for the season (tomorrow!). I hope you had a wonderful week!
READ MORE