This Week on the Ranch | No. 9
This post may contain affiliate links, please read my disclosure policy.
"This Week on the Ranch" is a weekly series sharing snippets and stories from life on the range.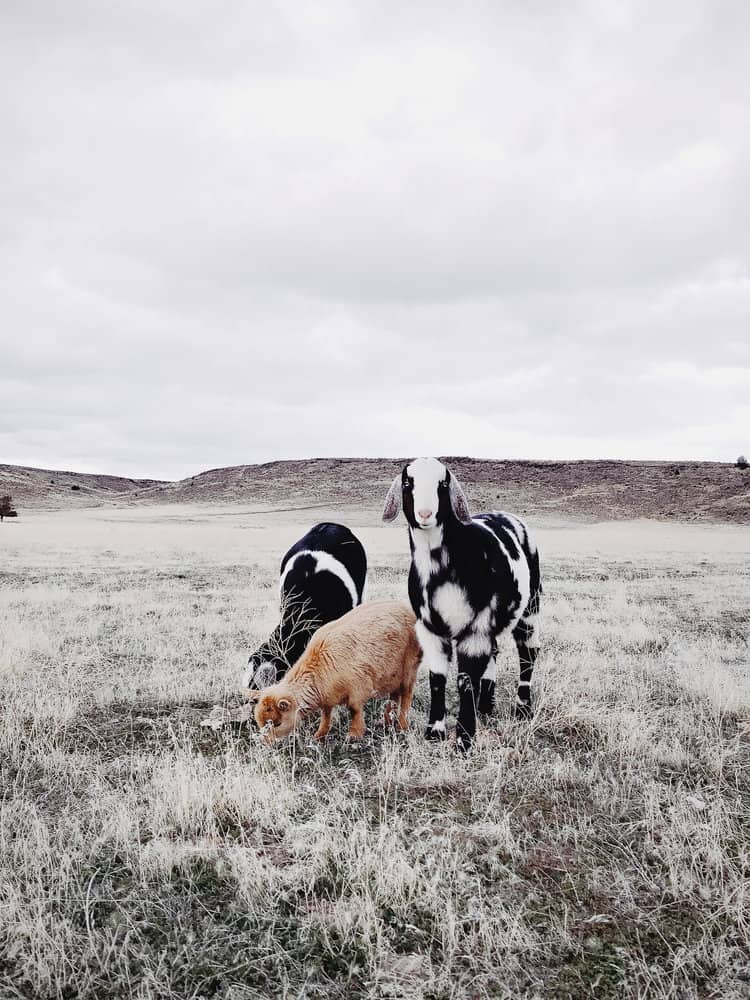 This time of year is my very favorite. The cows and heifers are bred and get to relax in fields for longer periods of time than in the summer. Work consists of doctoring, sorting, and working the cattle.
I love long summer rides, but they can often drag on and on, and by hour 6, you're ready to get off that saddle. This time of year is much more interesting because we get to doctor, sort, and rope. Calving season is coming up, and that is really the most fun time of year, but the pre-calving work is great too because you're making sure that all of the animals are healthy and ready for their upcoming births.
This week Greg asked me if I wanted to come along and help them doctor the heifer calves for bad eyes. I was excited because I had work to finish up in the morning, but was able to go out and help them in the afternoon. We aren't necessarily pro-antibiotics (we avoid if we can), but if we find a sick animal, we take the time and effort to doctor it. I've shared my thoughts about antibiotics in this post if you are interested.
We started out by heading out to the heifer field to gather them up and push them into the stack yard. Since I still haven't picked up roping, my job consisted of walking through the bunch and looking for any goopy, yucky eyes, or anything else that stood out (abscesses, cuts, etc…). When I found one, I'd point her out to the guys, they'd rope her, and then I'd come in with one of the guys and doctor her.
Each sick heifer received a shot of LA200 (antibiotic) and Vetericyn spray into their infected eyes; the whole process takes about 2 minutes. I can give shots to cattle very easily now, but it's still hard for me to do to my goats – probably because I have such an attachment to them. On Monday or Tuesday of this week, we will be bringing a big bunch of cattle to the chute to sort and doctor more bad eyes (eye infections) – which are very common this time of year.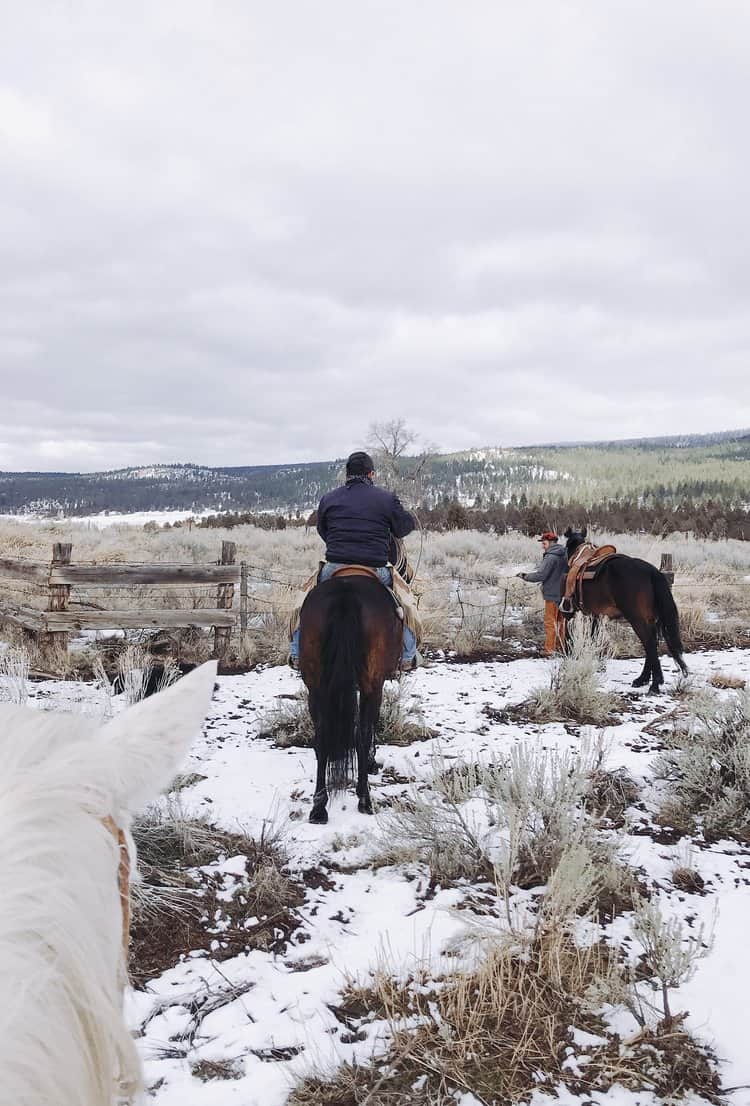 Each day we take note of any sick cattle we see, and doctor it as soon as possible because a healthy herd is our main priority. While this isn't the most glamorous side of ranching, it's a necessary part of it. It's really interesting to learn about animal management and all of the medications available to treat different illnesses. It's also helped me when I have a sick animal at home, I've learned so much about antibiotics and treatments.
We got home early enough that I was able to take the kiddos for a long walk. Alfalfa is still really scared of the open field, I don't think he had ever been out of his pen before we got him, but Buckwheat is teaching both Alfalfa and Butternut how much fun an evening walk or free range time is. Alfalfa is getting better every day, he now lets me walk up to him and scratch him, which was out of the question when he first got here! They are all beginning to get along like brothers and sisters – Alfalfa and Buckwheat are best buds, and Butternut loves to lead up the rear. Last week Buckwheat bit the tip of Butternut's ear off, but she is healing up well, and we haven't had any further biting incidents in the Love Shack.
I hope you enjoyed this little update on the kids and reading about doctoring, I love learning more and more about cattle management, and having the opportunity to share it with you! 
READ MORE