DIY Valentine Straws using Cricut
This post may contain affiliate links, please read my disclosure policy.
Use your Cricut to make these DIY Valentine's Day straws!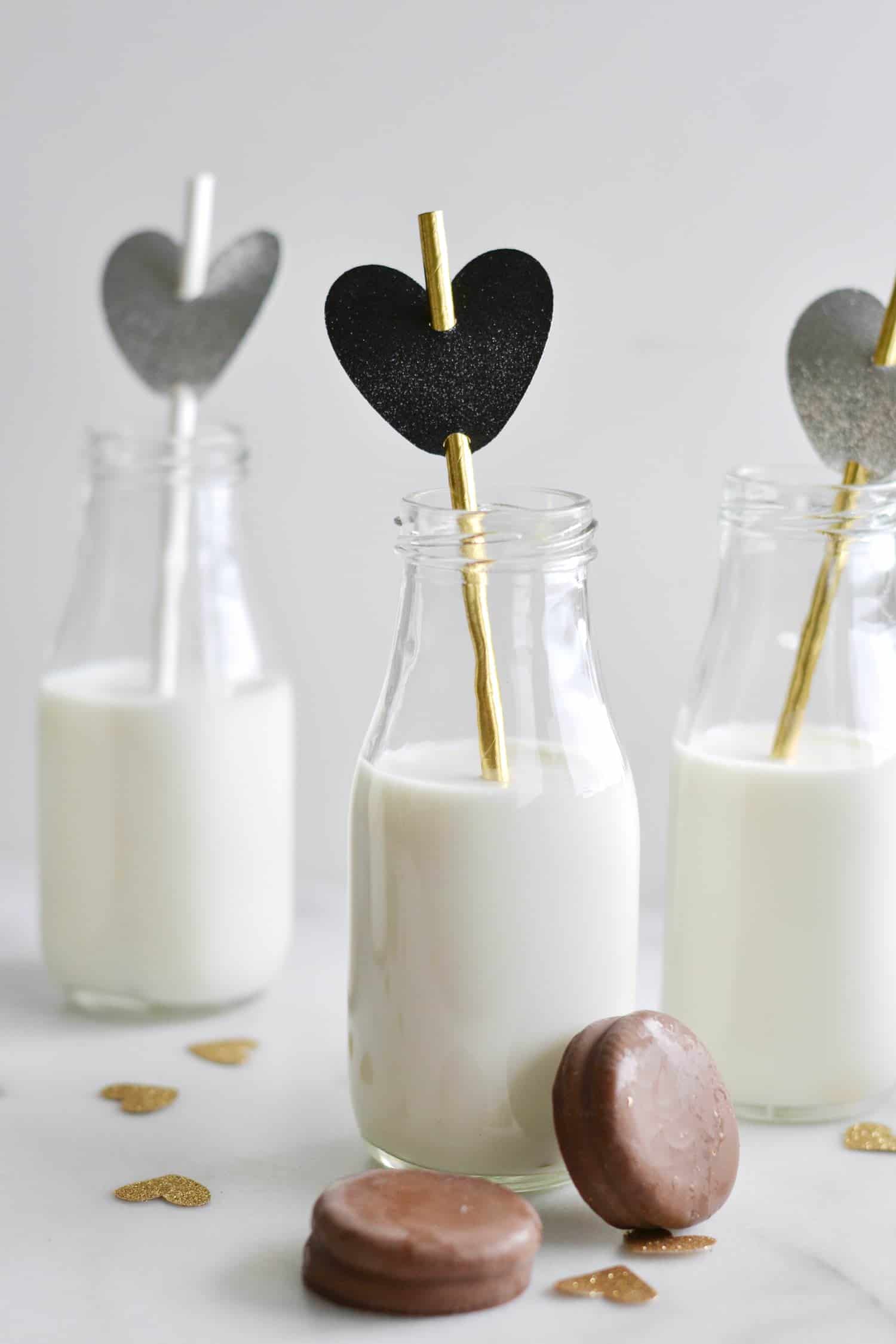 Valentine's day happens to be one of my favorite holidays, because Greg and I celebrated it as our anniversary for the past 5 years. This year will be the first year we don't celebrate it as an anniversary, but it will always be a special day to me.
I love to make special Valentine crafts; one year I made a mug with a sharpie, and even though the sharpie marker is now almost completely faded, he still uses the mug.
Darby Smart asked me to contribute a DIY Valentine's Day idea to their page on Michaels.com, and I thought these easy DIY cricut hearts were the perfect thing.
When Greg found the tiny milk jugs in the refrigerator, he turned around and looked at me as if he had just won the lottery and said, "What are these adorable chocolate milk mixers doing here?" He snatched one up quicker than you can say cowboy's-love-chocolate-milk, and drizzled at least a quarter of the carton of Hershey's Syrup then screwed the lid back on and started to shake it all up.
"This is the best craft you've ever done." – This is why I love him.
I hadn't thought to turn these little milk jugs into "chocolate milk shakers", but after Greg mentioned it, it's a great idea, and I am sure the little ones will love it.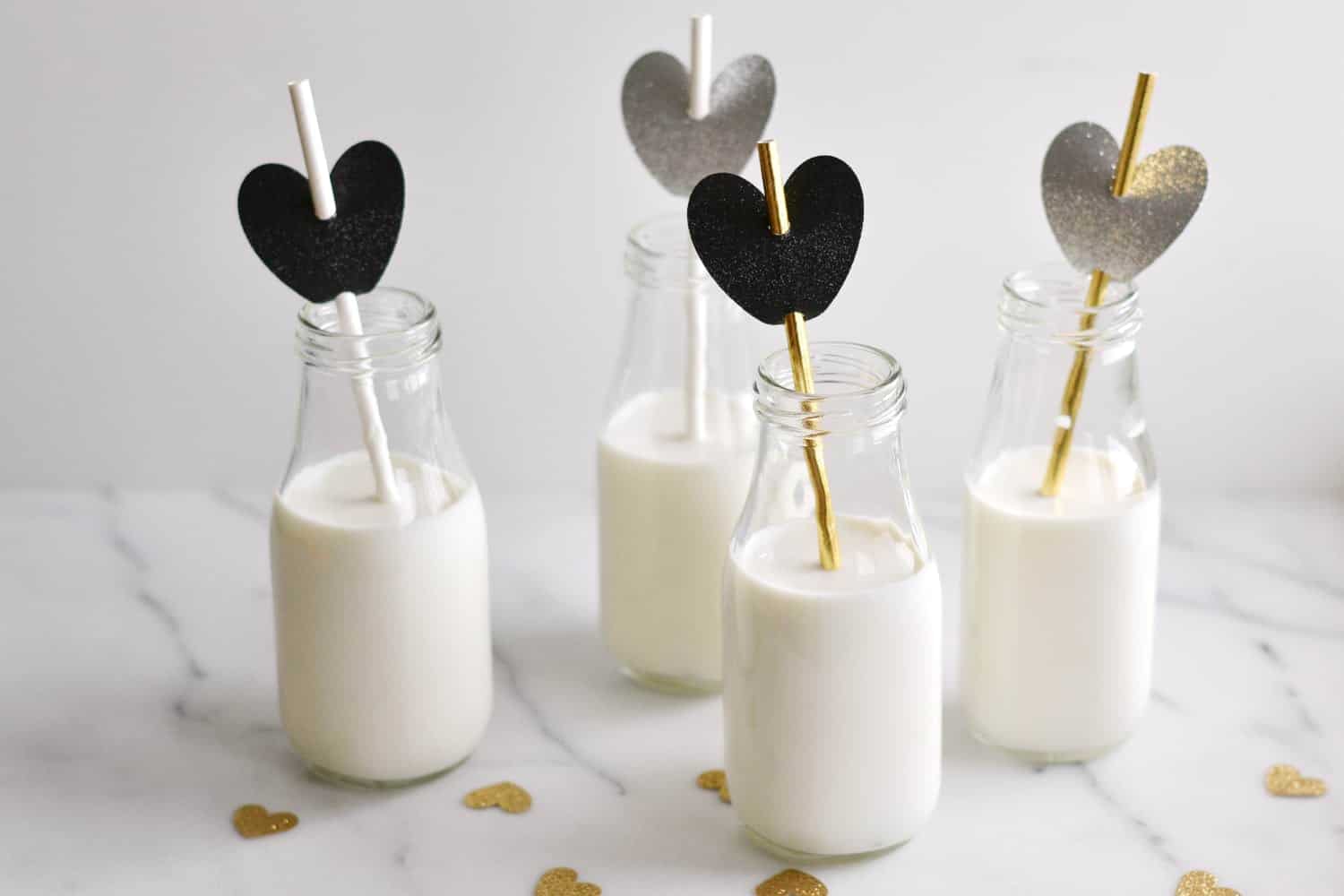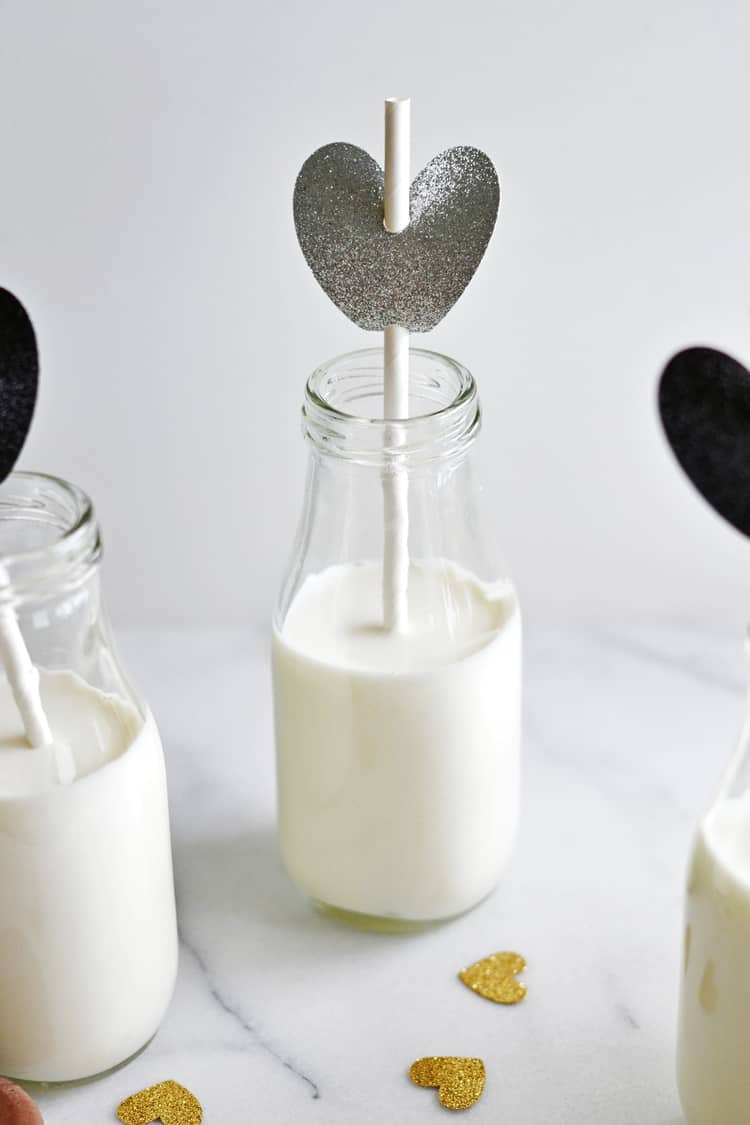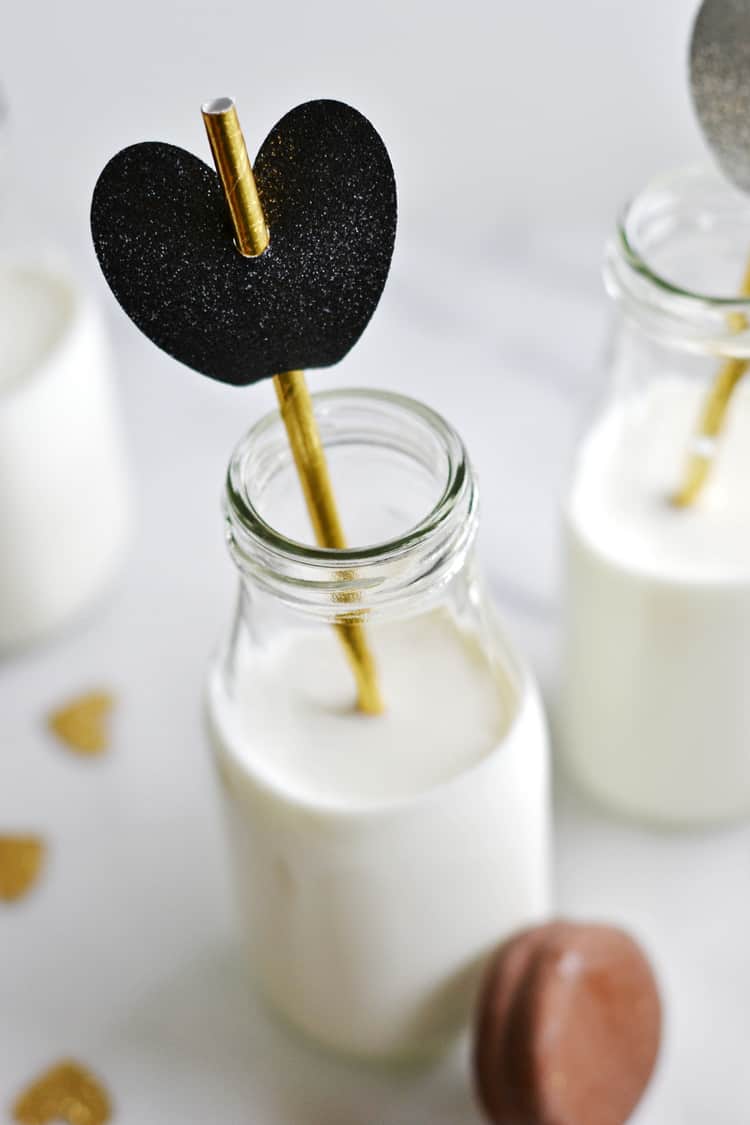 DIY Cricut Valentine's Day Straws
May contain affiliate links for your convenience.
Supplies:
Gold or White Paper Straws
If you don't have a Cricut you'll also need:
Step 1: Open this project in the Cricut design space, and cut. I like to turn my settings up to the highest possible blade length for this glitter paper!
If you don't have a Cricut: Use your heart punch to create heart cut-outs, then use a hole punch to make holes for the straws to be threaded through. You might have to make multiple hole punches to create a large enough hole for the straws to go through.
Step 2: Thread your straws through the hearts!