What You Can Learn About Your Business From Wedding Planners
This post may contain affiliate links, please read my disclosure policy.
Running a creative business? Apply these six strategies learned from the wedding industry to help your business succeed!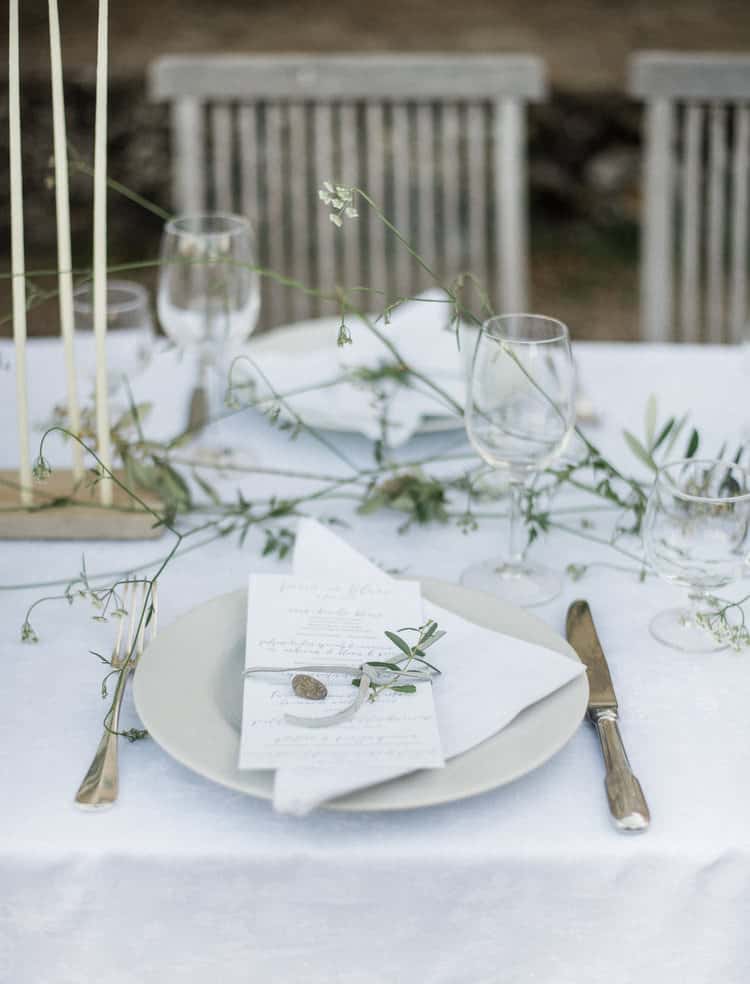 styled by heather bullard at the academy
I have somehow gotten lucky enough to be welcomed into the wedding and event industry through the kindness of my wedding planner, A Savvy Event. ASE helped me throughout my blogger bride series on Style Me Pretty, and helped us plan our beautiful Lake Tahoe wedding. After our wedding, Kelly, owner of A Savvy Event and co-founder of Oh So Inspired, asked if I might help her with blogging and social media. I was fortunate enough to attend Oh So Inspired in 2015 and 2016 to help with social media, but this year, Oh So Inspired invited me to speak at the event!
I was thrilled, but also slightly confused as to what I might have to offer to business owners in the wedding and event industry. It turns out, a lot of the aspects of running a successful business in the wedding industry can be applied to other businesses, and vice versa.
So what can you learn from wedding planners (and photographers, florists, etc…)? These are my key takeaways from the event!
1. Stay in your lane.
I had the pleasure of meeting Nick and Aleah from Valley & Co. at the conference, and I loved their continued reference of Marshawn Lynch's quote: "Mind my business, stay in my own lane."
Nick and Aleah have created an incredible brand, with a book launching later this year, but the two of them both mentioned that they built their brand over years of staying in their own lane. To me, this means, not comparing oneself or business to anyone else. It means having short term and long term goals, and quietly working towards that goal.
This is refreshing because I often feel that as business owners we think we should be continuously promoting our brands, analyzing our industries, and hustling. Valley & Co. is evident that good, quiet work is just as effective. This idea no only relieves some of the pressure we put on ourselves, but also encourages us to stay true to our own brands and not compare our success to anyone else's.
2. Tell a story.
If anything, I think the idea of telling a story was the underlying theme of the conference. I believe that this begins with finding your why. This video exemplifies the idea perfectly. I think it's so important to know why you're selling your product before you know what you're selling.
When communicating with your clients and customers, be sure you're telling your brand's story. Communicate your why before communicating your what.
For example:
I do not sell stamps. I sell the sense of pride that goes into caring for and keeping animals. Having a stamp for your family farm gives you the ability to share your hard earned eggs and farm goods with neighbors and friend.
Additionally, Boxwood Avenue isn't a blog, it's a place for us to gather to appreciate beautiful design, old world traditions, and slow living.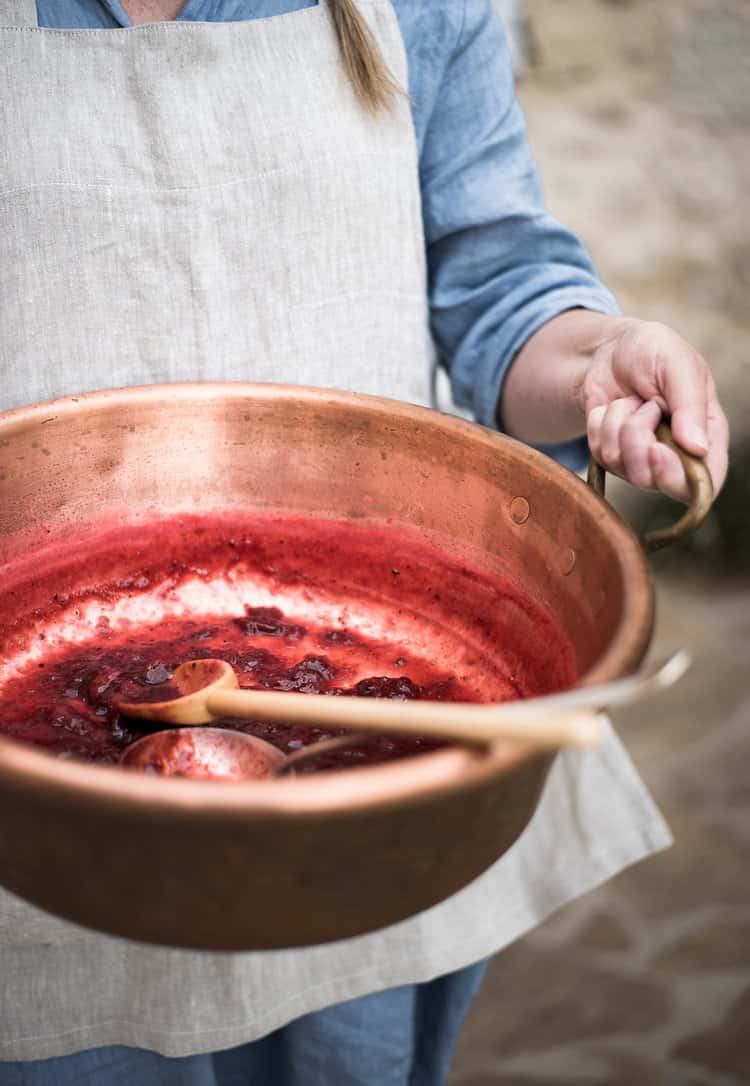 3. Know your worth, and stand firm.
Marcy Blum is known as the matriarch of wedding planning. As one of the first in the industry, she has planned weddings of astronomical proportions (think billions). She touched on pricing, and knowing your worth in an industry where compensation ranges from thousands to hundreds of thousands.
Here's what I learned: if you want to be taken seriously and considered a quality/luxury service provider, you need to charge appropriately. This goes for makeup artists, photographers, designers, and bloggers.
Your price is reflective of the quality of service you provide, and charging too little is an immediate red flag for your client. They think: Why would someone seemingly luxury be charging so little? It instantly creates a sense of distrust.
In addition, once you've presented your price, stay firm! Don't simply lower your price because the client balks. Instead, present your differentiating strategy to them! What makes you worth the high price tag?
I exercised this recently when presented with the opportunity to partner with a really wonderful brand that perfectly aligns with mine. When I presented my pricing for the work, they came back with a counter offer of nearly half of my fee. Instead of backing down and accepting, I stayed firm. And I lost the deal.
However, knowing my worth, and what differentiates my services, means I am not going to get every deal that comes along. The idea that "not every brand can afford my services" elevates not only my industry, but also shows that a partnership with my company is of high value. Companies that do have the budget know that I will exceed expectations, over-deliver, and create beautiful & successful campaigns.
Thank you Marcy for encouraging all of us to know our worth and stay firm in our pricing!
4. Find a niche.
I've listened to a lot of podcasts, read a lot of blog posts, and sat through a lot of talks about business strategy; a continuous message from all of them is: find a niche. Be "the only _____ that does _____". At Oh So Inspired, I think it became clear that knowing exactly who your client is helps you identify your niche.
I truly believe you must have a very unique and identifiable style to stand out in your industry. This goes for photographers, designers, shops, and so on. If you want to break into a market, you need to have a unique product for a unique client. While I do think it is possible to be successful without a niche, I think it is a lot harder.
For example, when I see one of Tessa Neustadt's photos, I know it's hers. When I see an event filled with Found Rentals products, I can instantly tell, and when I see a cover styled by Heather Bullard, I know immediately. Take some time to develop your own unique style so that when someone sees your work, they know it's yours.
5. Collaborate often.
If you are running a creative business, chances are you have relationships other creative business owners. Finding ways to collaborate with one another is a wonderful to help raise all tides. Partnerships with other business owners in your industry helps showcase your talents to new audiences, while simultaneously showcasing the talents of others to your audience. It's a win-win for everyone involved, plus it's a great way to get published.
However, styled shoots have become very saturated and are no longer unique. Many of the editors at Oh So Inspired mentioned that they no longer publish this kind of content. I would encourage you to think of new ways to collaborate: host a real event, create a DIY project, or share knowledge about a particular subject.
6. Be Hospitable.
I was so excited to hear Jesse Tombs from Allison Events speak at this event, and he did not disappoint! He spoke on the luxury wedding and event industry, but one of the key takeaways from his speech was: hospitality. Simple tips like replacing your usual, "How are you?" greetings with, "It is lovely to see you again." is a way to increase connection and show genuine interest in the person with whom you are speaking.
Nick and Aleah also touched on this, saying that at the end of an event, they shake hands with every single person that helped produce it, even down to the dish washer. They never want anyone to have anything negative to say about them once the figurative door closes. I loved this challenge, and although I feel that I try my best, I could definitely be more present and engaging in conversations. I often times get very overwhelmed with how much I have on my plate and I think my brevity can come across as me being insincere. Moving forward, I will be going above and beyond to leave each person I meet with a smile on their face.
"I've learned that people will forget what you said, people will forget what you did, but people will never forget how you made them feel." -Maya Angelou
Each year that I attend Oh So Inspired, I leave feeling truly inspired. I always learn something new, and have new takeaways. I hope you enjoyed reading about some of the things I learned this year, and I hope you find them helpful for your business! If you liked this blog post, don't forget to subscribe below!
YOU MIGHT ALSO LIKE:
Boxwood Avenue Creative Retreats