Try one of these 18 easy & delicious pumpkin recipes this fall! Because who doesn't love a little pumpkin spice when autumn rolls around?
Hello my friends! I am back with some of my favorite blogging friends for our seasonal series called Taste of the Season! This month. we are bringing you 18 easy and delicious pumpkin recipes! Filled not only with yummy pumpkin desserts, but also with a few savory soups and appetizers. Last month we shared our favorite apple recipes, if you missed it, just click here!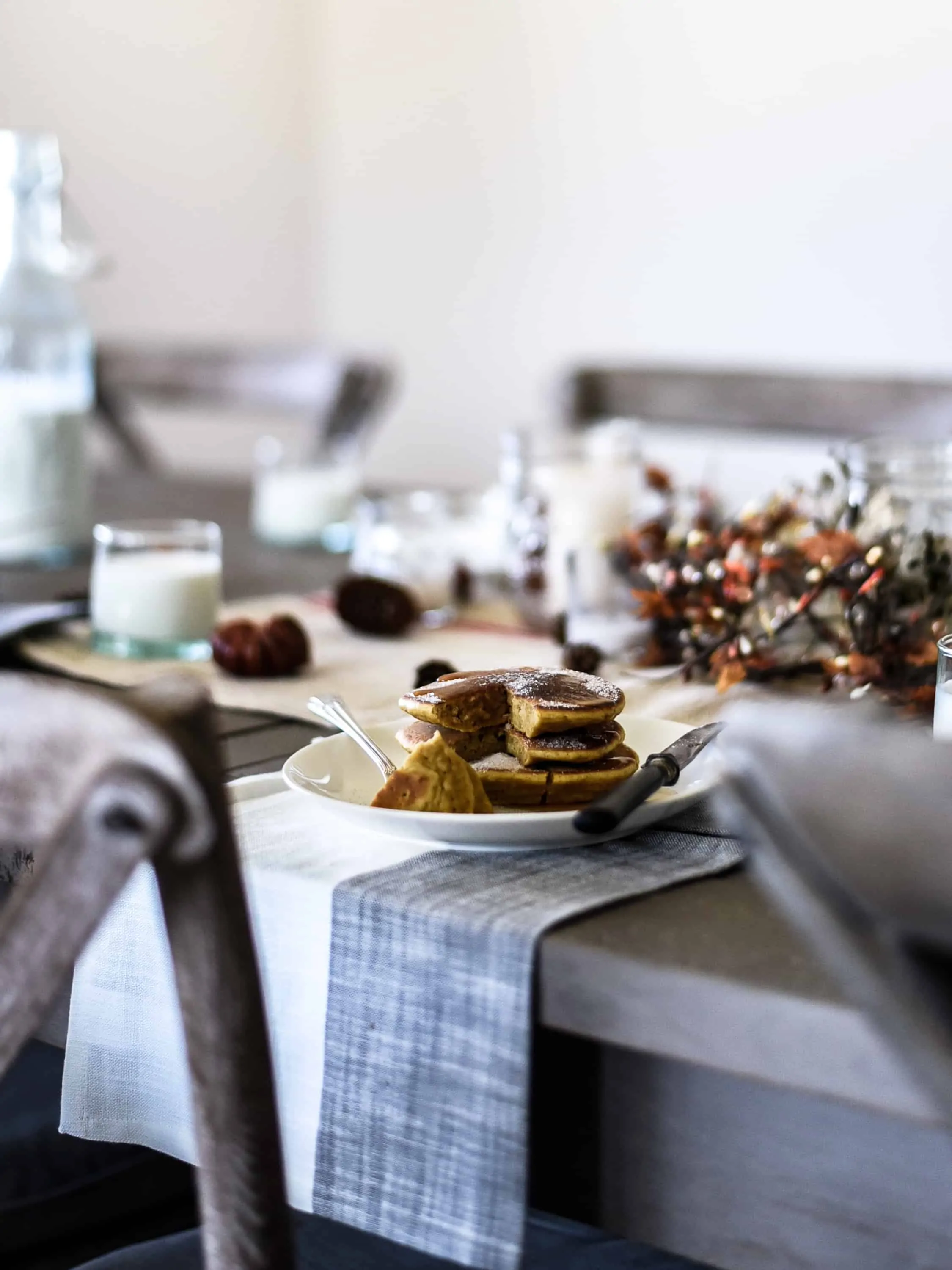 As soon as September hit here on the ranch, the temperatures instantly cooled down, and the morning air became crisp and fresh. I think that I anticipate autumn the same way we all anticipate spring after a long winter…I absolutely love the cool morning air and changing leaves that come with the season. I especially love harvesting all of the late summer fruits and veggies that have taken so long to grow: pumpkins, melons, berries, and squash.
Pumpkin recipes just seem quintessential during autumn. I love that I can use pumpkin spice (cloves, cinnamon, nutmeg, ginger, and allspice) in virtually any recipe to give it an autumn twist. One of my favorite ways to do this is in desserts – especially because pumpkin puree can easily replace oil & butter much like apple sauce can. It becomes so easy to tweak recipes to give them a bit of a cozy autumn feel.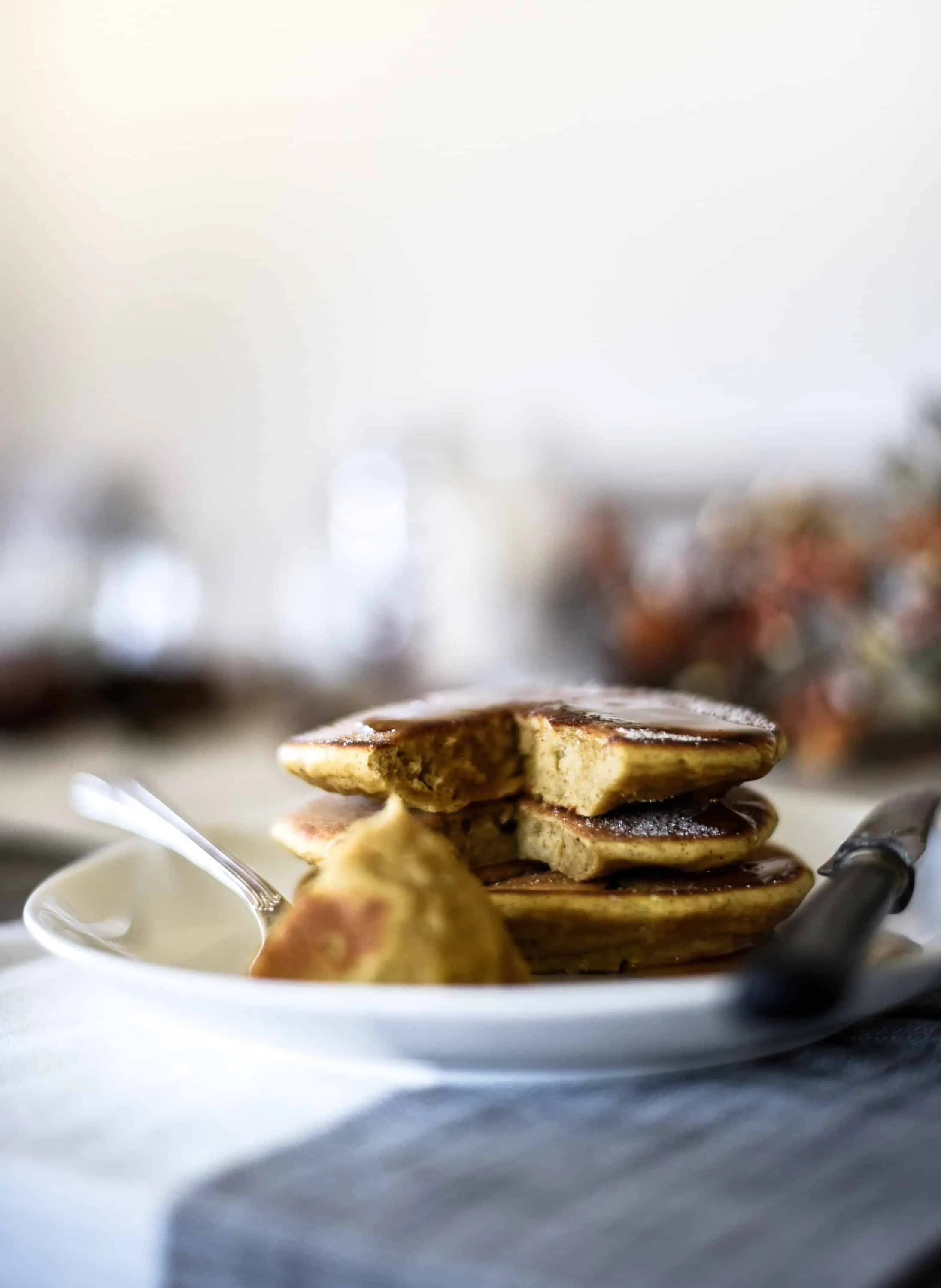 I decided to whip up a batch of pumpkin spiced pancakes to share for this month's recipe roundup. I wanted to create a warm breakfast recipe to enjoy on those lazy Sunday mornings. Rather than using granulated sugar as I normally do when making pancakes, I decided to use brown sugar. To me, brown sugar creates a richer flavor especially paired with all of the flavors in pumpkin spice.
I also used coarse salt in the recipe. I wasn't sure how this would turn out, but when I bit into the cakes, I was hit with a mix of saltiness and sweetness. It was the perfect balance, and I was unexpectedly happy with it! I topped my pancakes with a little butter & cinnamon sugar, but Trader Joe's sells a bourbon maple syrup that also goes fantastic with these! I hope you enjoy them, they are quite easy to make, and even easier to eat ;).
The Recipe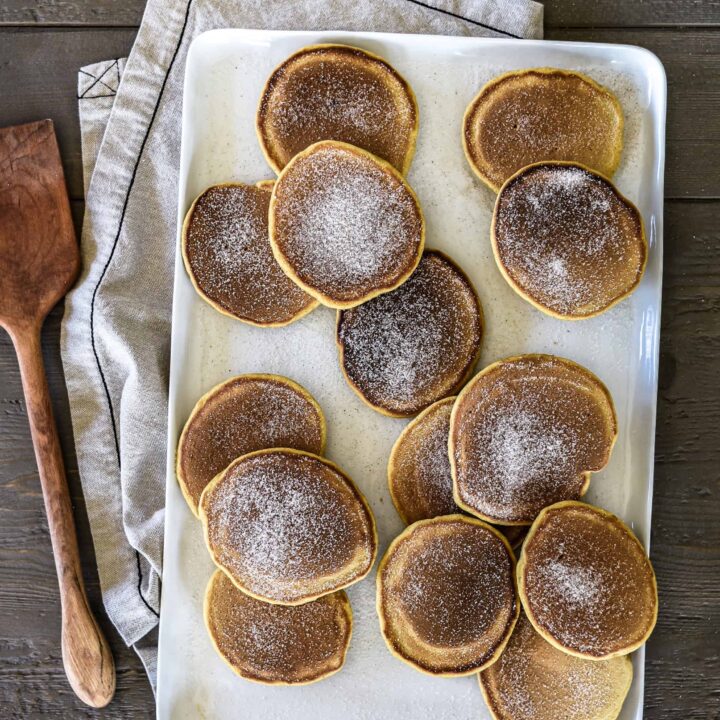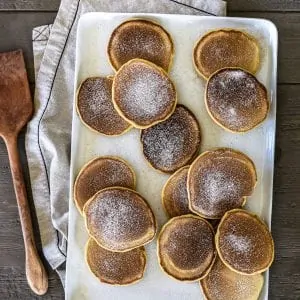 Pumpkin Spiced Pancakes
Ingredients
2 1/2

cups

all purpose flour

1/4

cup

brown sugar

2

teaspoons

baking powder

1

teaspoon

coarse salt

important!

1

tablespoon

pumpkin pie spice mix

1/2

cup

pumpkin puree

2

eggs

2

cups

milk

¼

cup

canola oil

2

tsp.

vanilla
Instructions
In a medium bowl, whisk together the sugar, salt, baking powder, flour, and pumpkin pie spice mix. Make sure to break up the brown sugar so that there aren't any hard lumps. The coarse salt adds so much to this recipe! 

In a separate bowl, beat together the eggs, vanilla, milk, oil, and pumpkin puree. Once uniform, add this mixture to the dry ingredients. 

Stir until combined, but don't over-mix! 

To cook: 

Heat a non-stick skillet to medium heat and pour 1/2 cup dollops of batter onto the surface. 

Once bubbles begin to form, flip the pancakes to cook through. 

Enjoy warm with cinnamon sugar or maple bourbon syrup!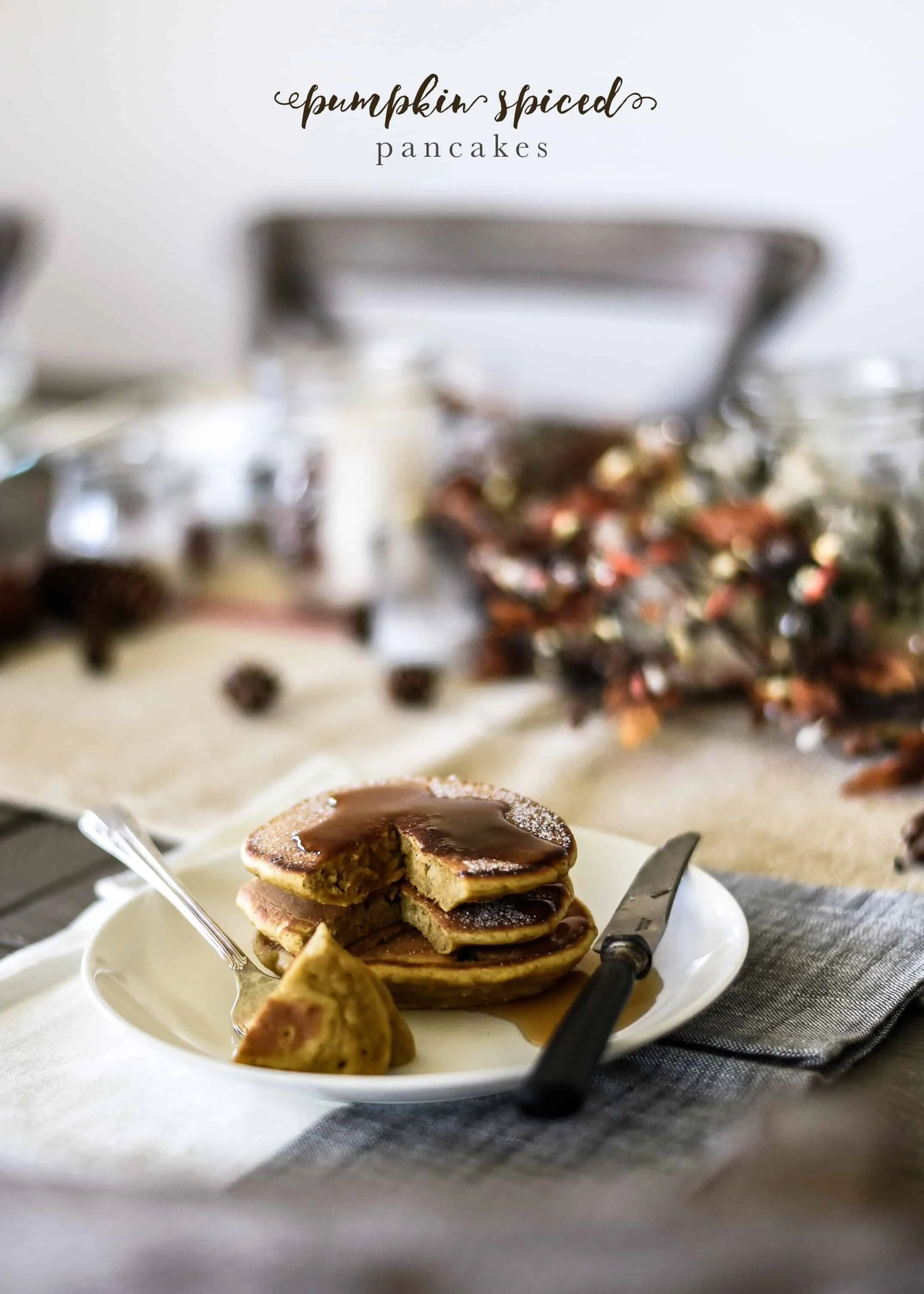 18 Easy & Delicious Pumpkin Recipes

1. Pumpkin Custard Pie with Gingersnap Crust from Ella Claire || 2. Pumpkin Chocolate Chip Cream Cheese Bread from Nest of Posies || 3. Pumpkin Creme Brûlée from Maison de Pax || 4. Pumpkin Cake with Creme Cheese Frosting from Dear Lillie || 5. Pumpkin Tomato and Bacon Soup from Craftberry Bush

6. Spiced Pumpkin Pancakes from Boxwood Avenue || 7. Paleo Pumpkin Chili from Nesting with Grace || 8. Pumpkin Ginger Molasses Cookies from anderson + grant || 9. Pumpkin Baked Brie en Croute from French Country Cottage || 10. Pumpkin Walnut Baked Brie from Nina Hendrick Design Co.

11. Pumpkin Pecan Chocolate Chip Cookies from A Burst of Beautiful || 14. Maple Glazed Pumpkin Hand Pies from Love Grows Wild || 13. Pumpkin Patch Muffins from House 214 || 14. Pumpkin Maple Pancakes from Finding Home Farms || 15. Miniature Pumpkin Tarts from Zevy Joy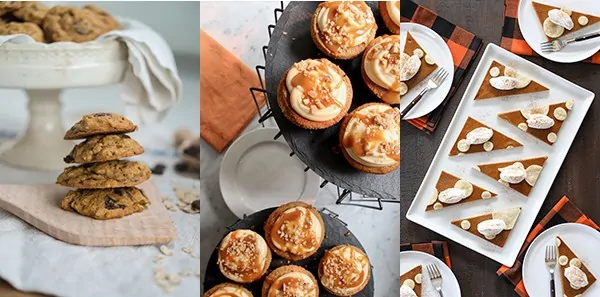 16. Oatmeal Pumpkin Chocolate Chip Cookies from Miss Mustard Seed || 17. Pumpkin Toffee Cupcakes with Salted Caramel Frosting from My Sweet Savannah || 18. Pumpkin Pan Pie from Inspired by Charm