9 Beautiful Built-In Entryway Benches
This post may contain affiliate links, please read my disclosure policy.
Update a cramped entryway with a built in bench! These built in benches will inspire you to makeover your entryway!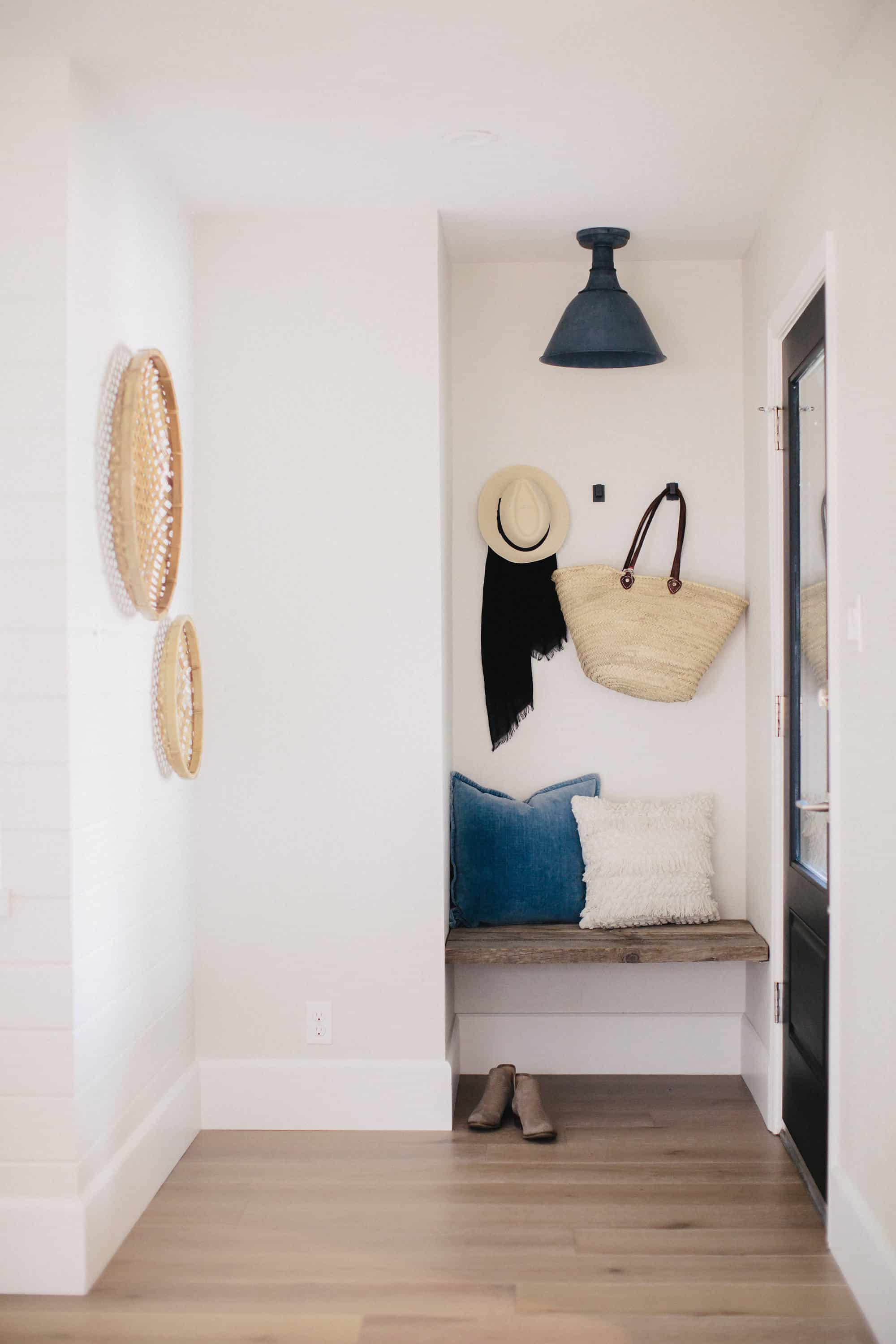 Beautiful Built In Entryway Benches
We are currently working on a remodeling project in Reno, NV where we have added a built-in bench in the entryway (see the built in bench here!); where the entryway closet once was is now be a functional and intentional little nook. We simply removed the door, knocked out the door framework, and refinished the sheetrock to create a cubby perfect for a built-in bench & hooks!
So many homes have closets in the entryway that make the space feel dark and cramped. Unless you truly need every inch of closet space in your home, converting this closet into a built-in bench is a great way to eliminate clutter and make your entryway appear larger than it is.
Since your entryway is the first thing someone sees when you welcome them into your home, making this space as beautiful as possible is a wonderful way to create a welcoming feeling with their first steps into your home. Converting a closet into seating is a simple way to make the room more inviting and beautiful. This is especially true if you have a small entryway and are at a loss as to how to approach the room.
In the project we just completed, adding a bench completely changed the entire feeling of the entryway. The closet closed off the space and made it feel so much smaller than it actually was. In fact, the closet wasn't even being used except to house some garbage bags. By removing the closet, we added functional square footage and created a warm and welcoming first impression of the home.
This project isn't just reserved for closets or entryways. Adding a built-in bench can really be done anywhere. It is easiest where two walls meet to create a jut, but a floating bench is possible too. This is a fun architectural project that adds some character and doesn't cost a lot of money.
---
9 BEAUTIFUL BUILT-IN ENTRYWAY BENCHES
---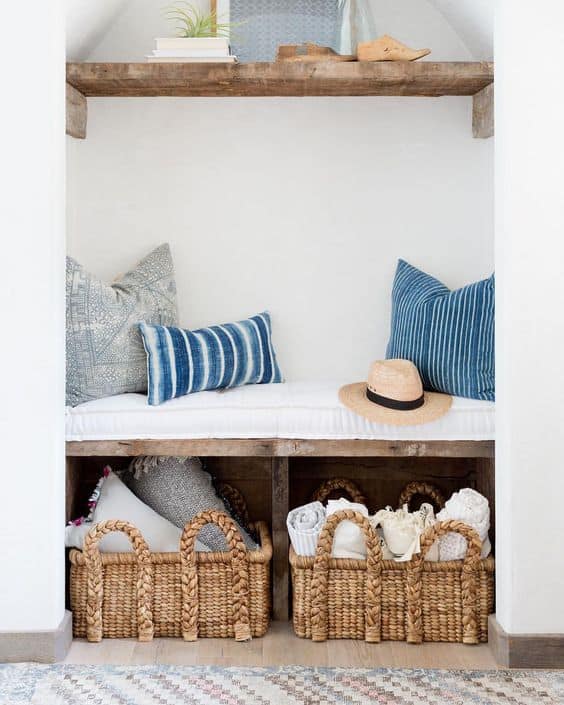 designed by Kate Lester Interiors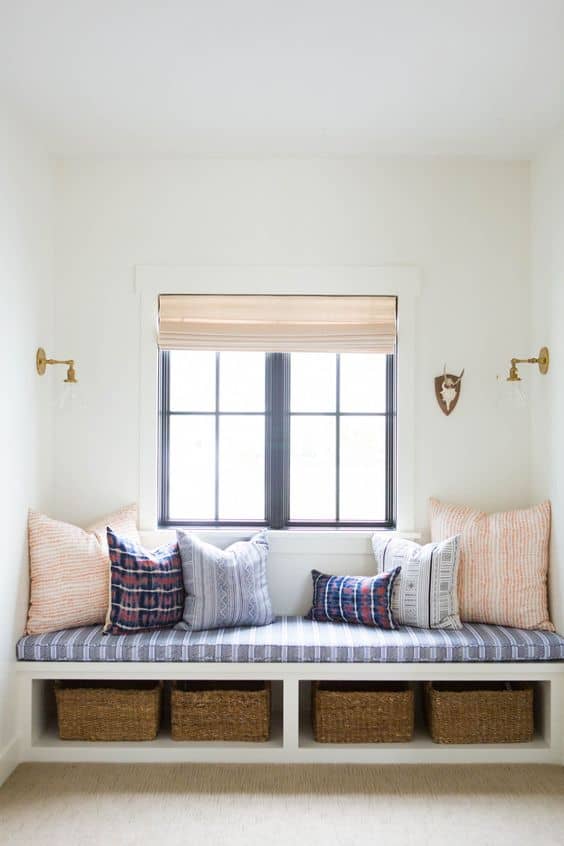 Click here for the DIY Tutorial on how to build this bench from City Farmhouse!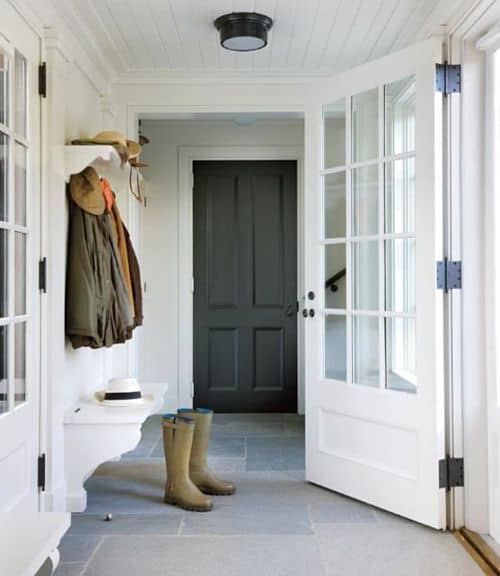 Decorative corbels add a farmhouse style – and love the matching shelf above! via Miles Redd
---
ENTRYWAY FINDS

---
Lucky enough to have a window?
Both of these images stopped me in my tracks! I love bright white spaces, and these are simply gorgeous! Left, Bria Hammel Interiors – go check out her portfolio, it's amazing! The wood bench on the right is so easy to create yourself – I am in love with the simplicity, perfect photographed by Tessa Neustdat!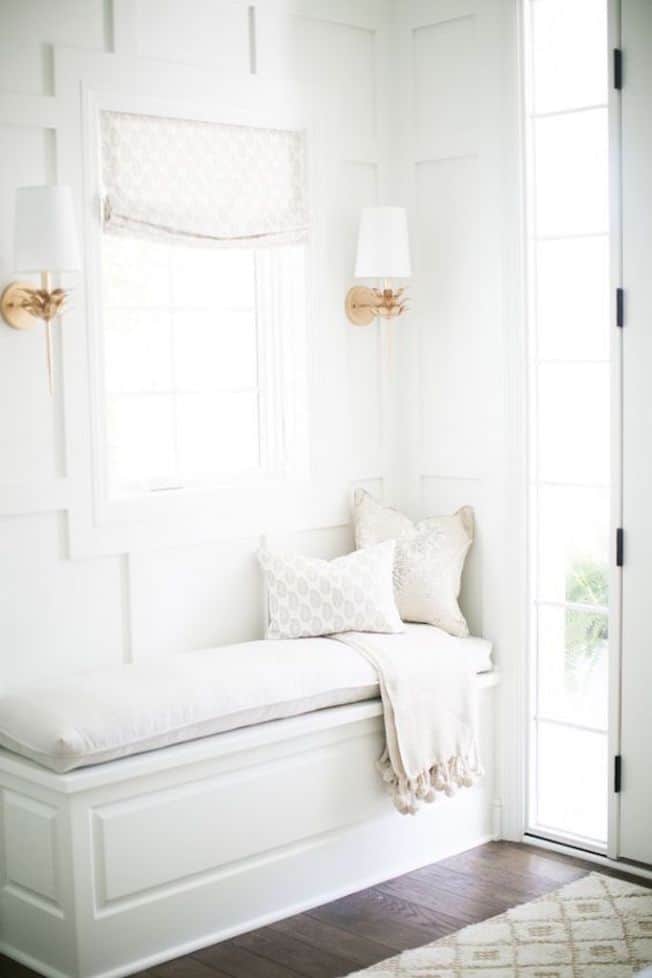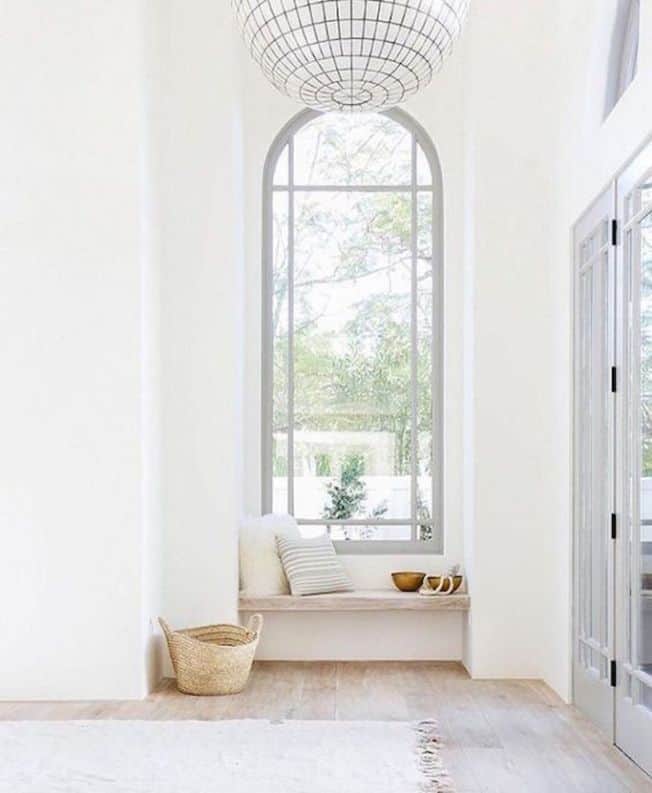 one: Bria Hammel Interiors   |  two: designed by Alexander Build Design •  photo: Tessa Neustadt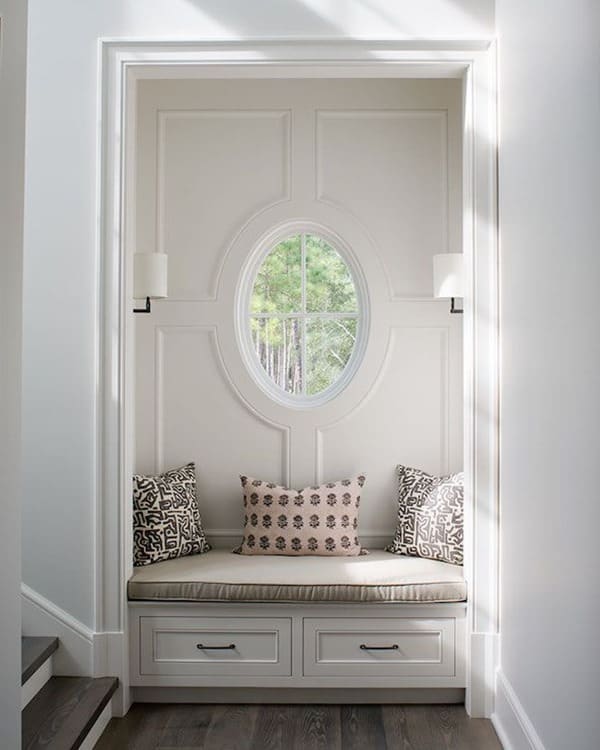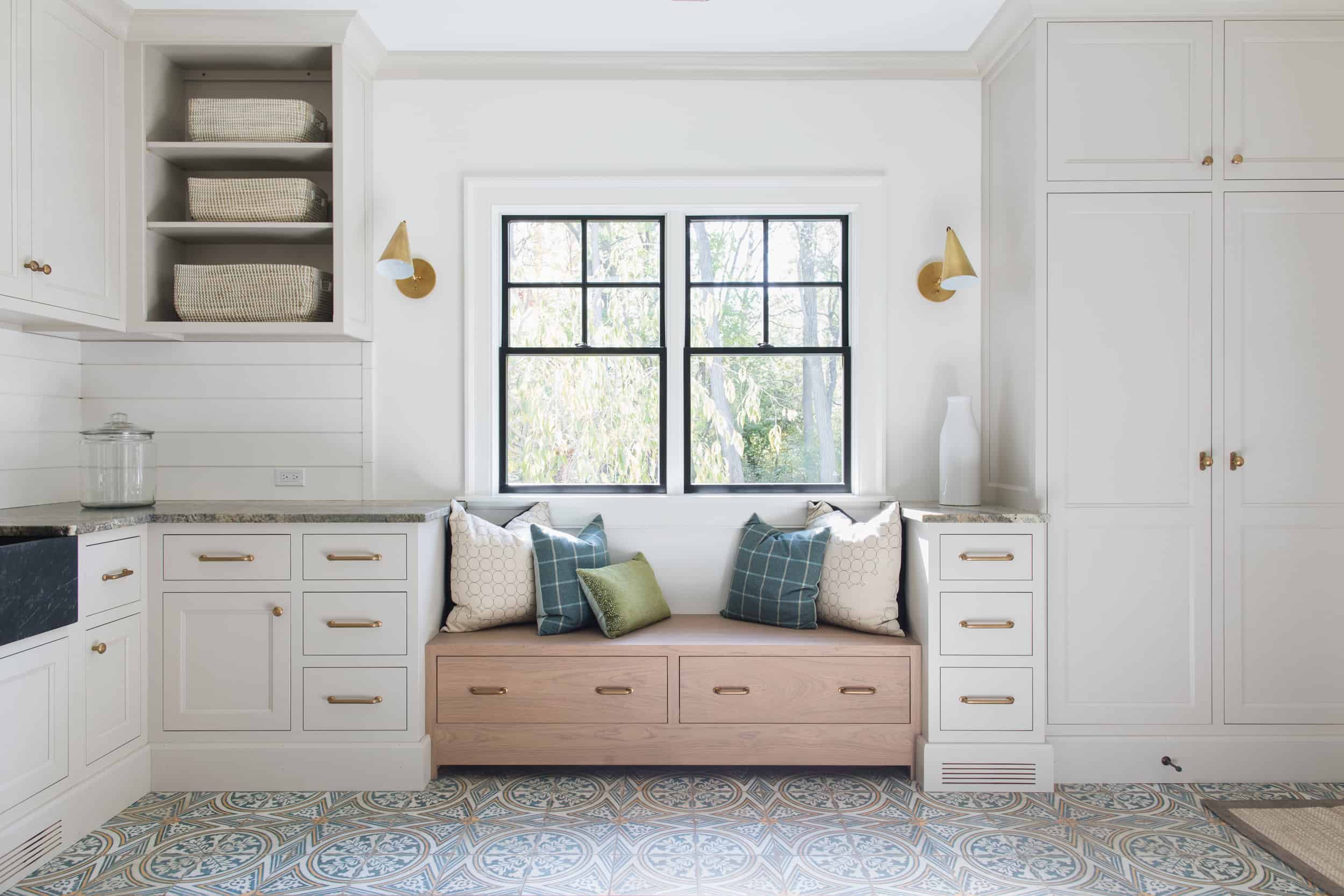 Technically not an entryway, but still… I'm obsessed with this mother daughter team – go check out their portfolio! via JSD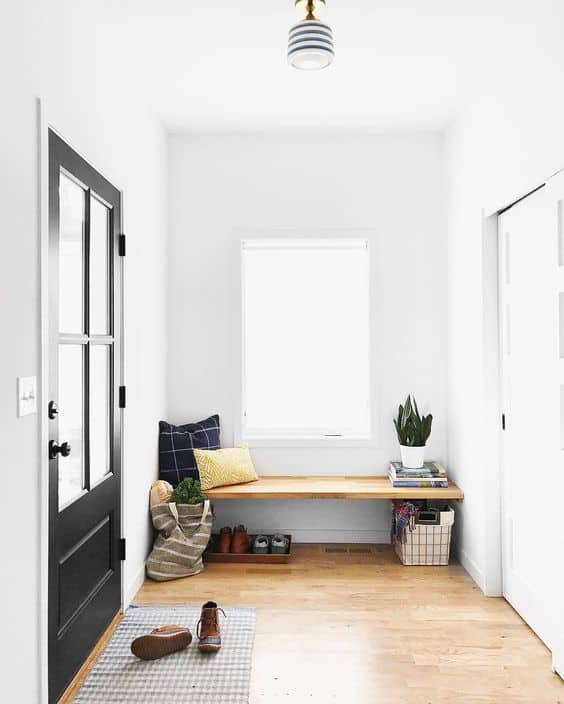 design by The Faux Martha
---
more entryway finds

Do you have a closet in your entryway that you could convert into a small sitting area? Or maybe there's a perfect window in your home that would look beautiful with a bench below? I hope you are as inspired as I am by these beautiful photos from so many talented designers! As always, thank you so much for stopping by!
This post contains affiliate links. should you decide to make a purchase after clicking on an affiliate link, boxwood avenue will receive a small commission at no cost to you.