Blackberry Tomatillo Margarita | Toasting From Afar
This post may contain affiliate links, please read my disclosure policy.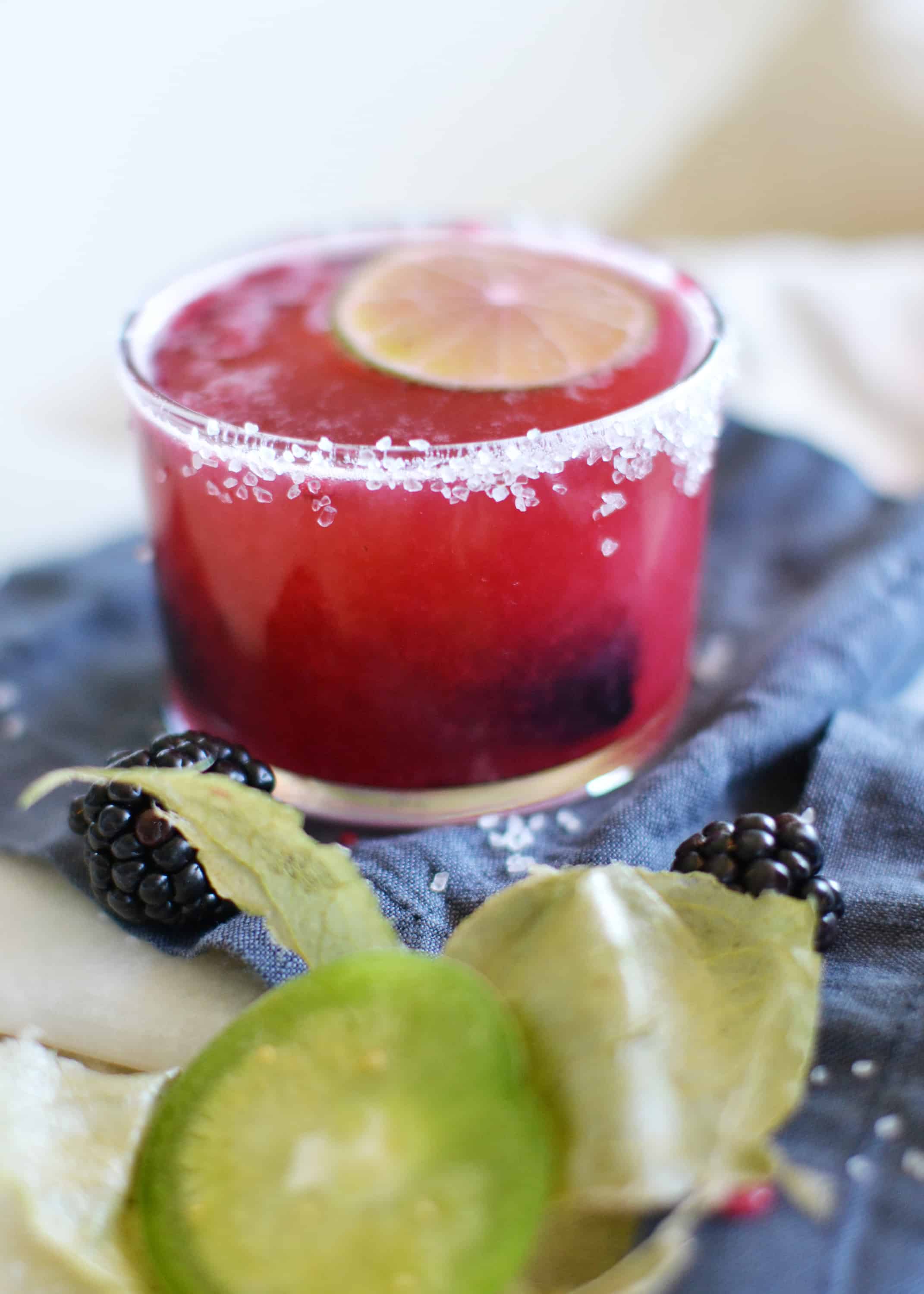 Have you ever had a prickly pear margarita? If you haven't, add it to your bucket list right. this. second. They are delicious, and opened my eyes up to flavored margaritas. Before trying a prickly pear margarita, I was very dead set against flavored margaritas. All I could think of was a super syrupy, fake fruit flavored, slushy, with tequila added in. Gross, right? So you can understand why I thought I didn't like flavored margs.
One afternoon in Vegas, my girlfriends and I ordered a round of prickly pear margaritas, and out came the prettiest cocktail I've ever seen. It was the most fabulous color of pink, and ever since then, I have been a flavored margarita fan.
Adding fresh preserves to cocktails is one of the easiest ways to achieve a flavored drink, so when I spent an afternoon preserving some blackberries & tomatillos, you know what came to my mind. This.
A splash of tequila, the sweetness of the blackberries, bite of lime, and flavorful tomatillo create a perfectly unique margarita for you to add to your Cinco de Mayo menu this year!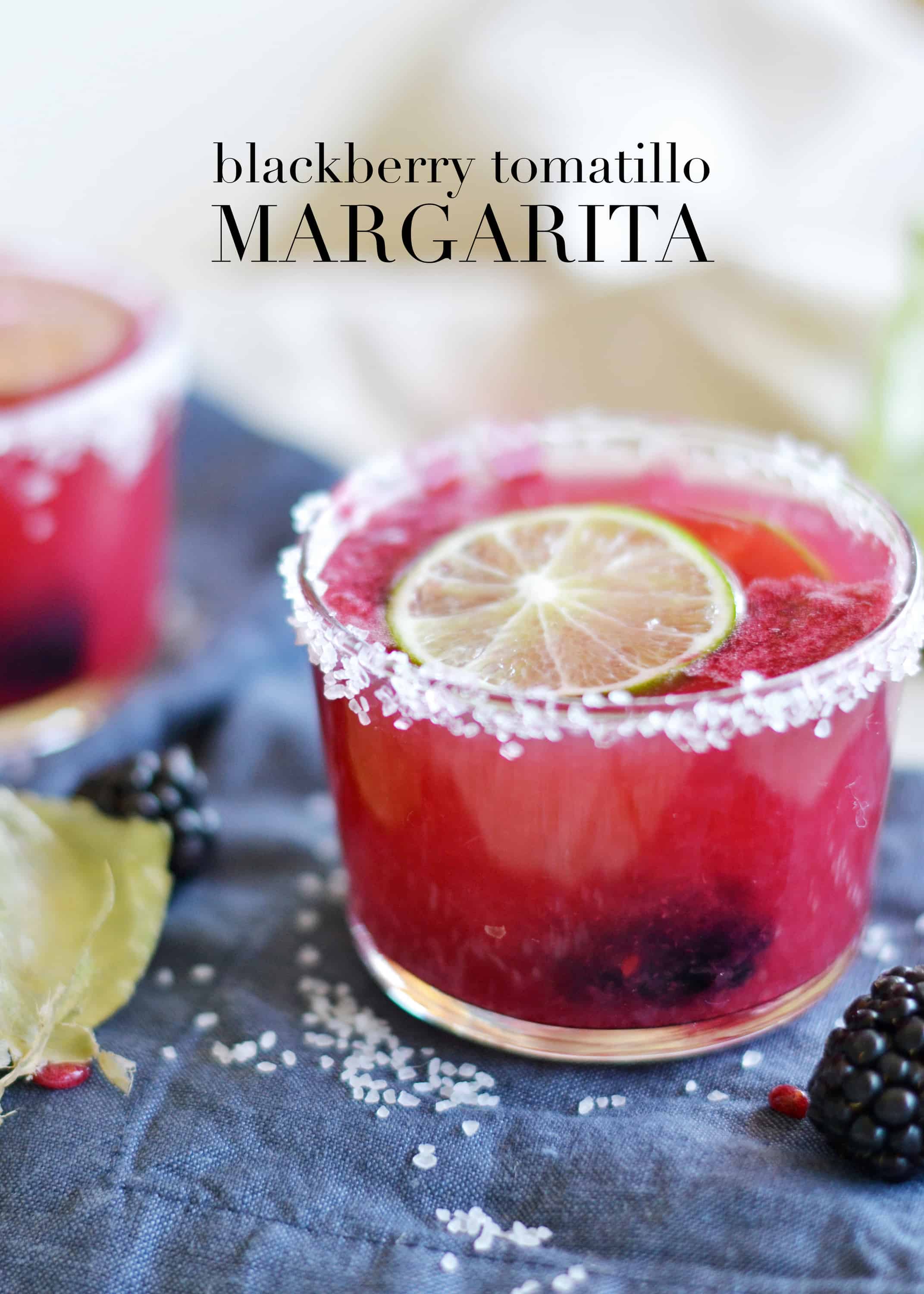 Blackberry Tomatillo Margarita
(Serves 2)
3 oz tequila
3 tablespoons blackberry-tomatillo preserves
1.5 oz. lime juice (about 2 large juicy limes)
Club soda (optional)
Coarse salt (optional)
Shake tequilia, preserves, and lime juice well over ice. Salt the rim of your glasses (if desired), and pour cocktail into ice filled glasses. If you prefer a lighter marg (or you just want to stretch her out), top if off with a bit of club soda.