Cranberry Gin Cocktail with Rosemary Simple Syrup
This post may contain affiliate links, please read my disclosure policy.
Use fresh rosemary to infuse this cranberry & gin cocktail for your holiday parties this year!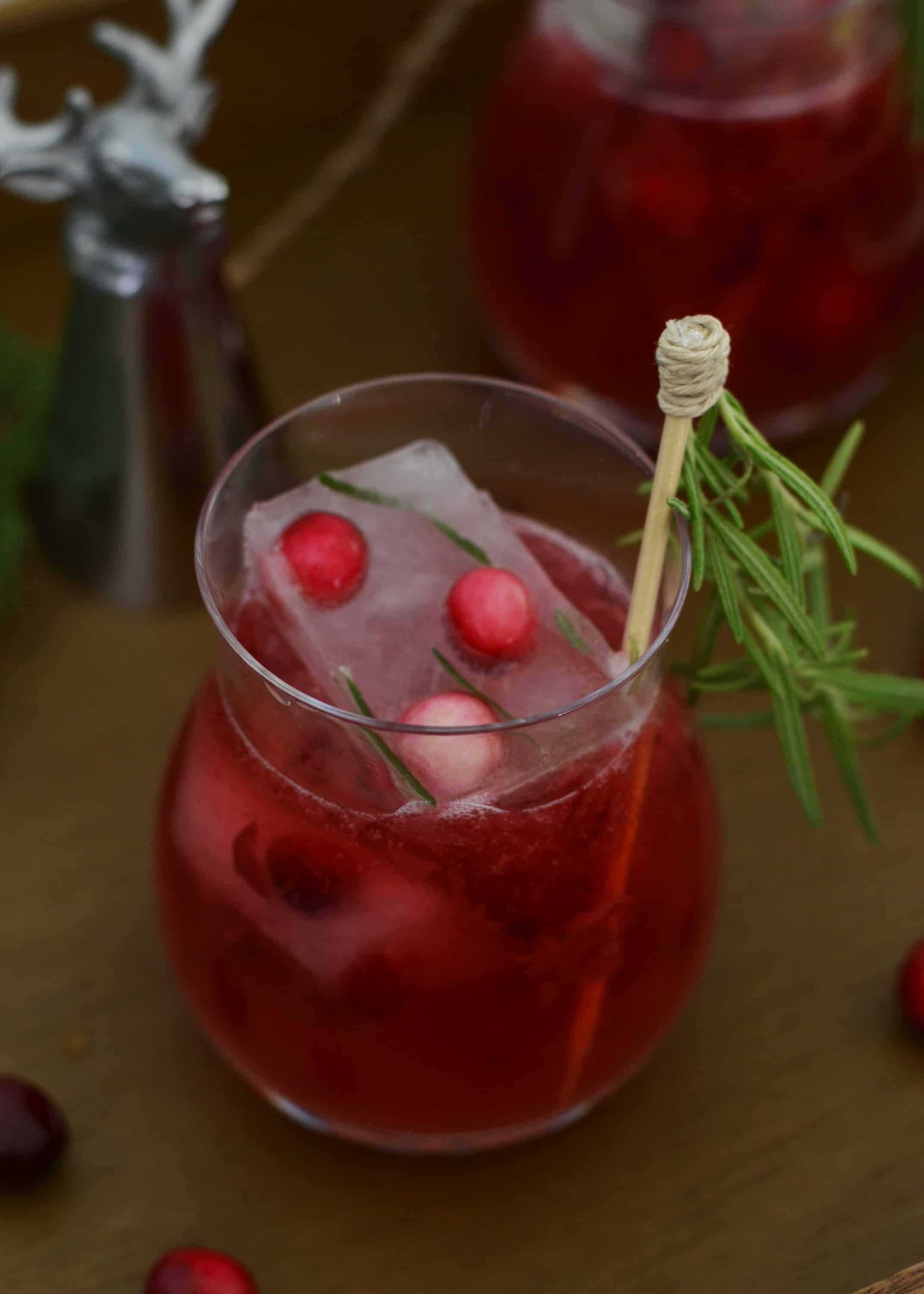 During the holidays, I love to enjoy a cocktail while I cook. I have become quite fond of gin over the past couple of years, especially Uncle Val's botanical gin. It's truly the best gin I've ever had.
After making a batch of both cranberry sauce as well as rosemary simple syrup, I thought it only natural to combine the two with a little gin. This recipe is a bit herbal rather than being bright and refreshing, but I think it is the perfect cocktail during the holidays.
Cranberry Gin Cocktail with Rosemary Simple Syrup
Serves 2
Ingredients:
3 oz gin

2 tablespoons cranberry sauce

club soda
In a shaker, combine simple syrup, cranberry sauce, and gin. Shake well over ice.
Divide into two glasses, and top with club soda. Garnish with a pine needle stir stick, and enjoy!
If cranberry sauce is out of season, you can substitute any type of jelly.