Derby Day Party inspiration – a delicious classic: the mint julep!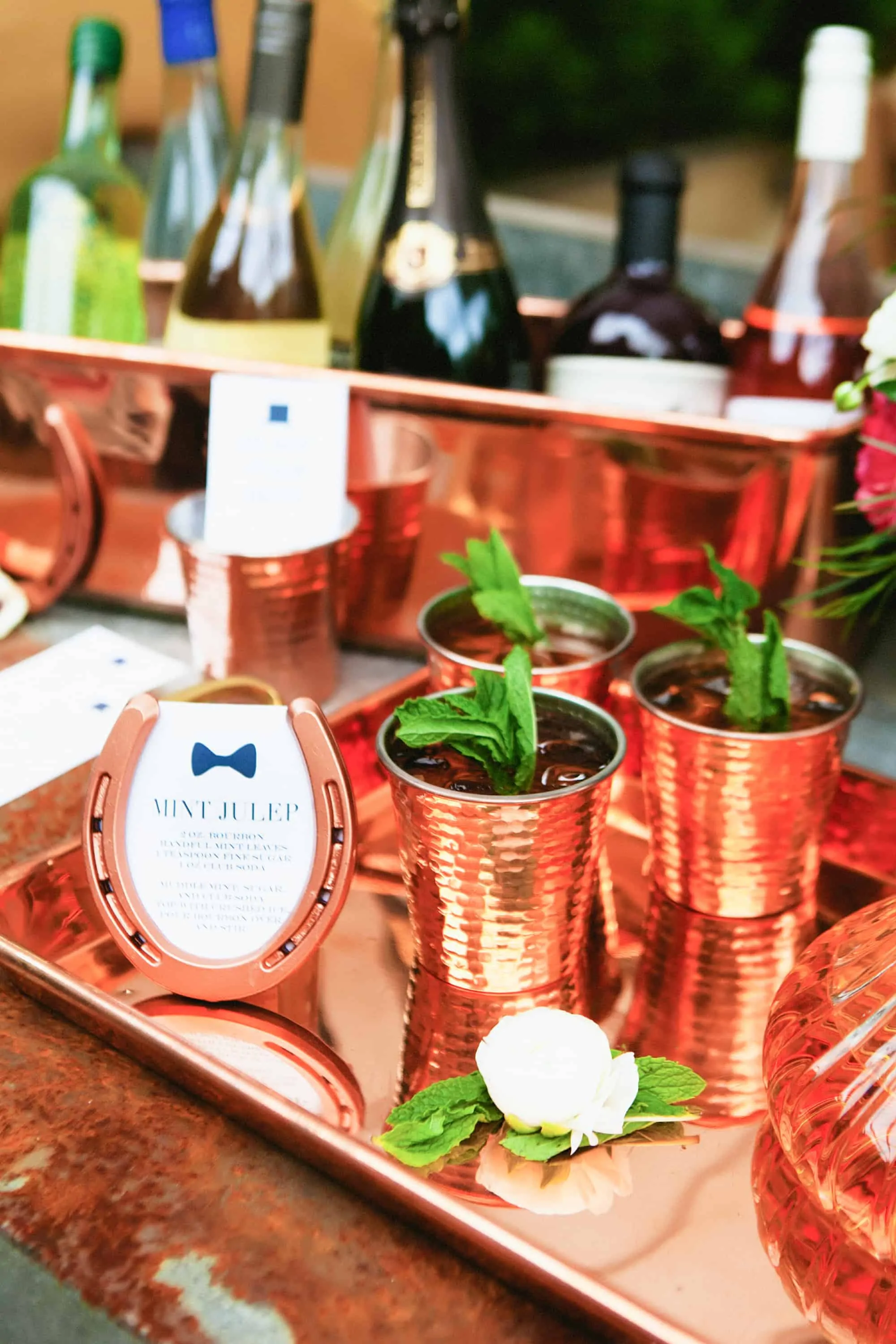 I'm not a whiskey drinker – but there are some things that are just sacred. Such as: the Mint Julep.
Derby Day wouldn't be the same without a mint julep in hand, so today for #ToastingFromAfar that's just what we've got on the menu.
Fresh mint is the key ingredient of this cocktail – and I say, the more the bettah. We've got mint growing out our ears at our house, and I am always able to put it to good use with my affinity for mojitos. I guess it's only fair to give the mint a chance to shine in another drink.
Use high quality bourbon and fresh mint, and you'll have a crowd pleasing cocktail to serve at your derby party. If you're throwing a fête of your own, I hope you'll enjoy my other derby day ideas!
The Classic Mint Julep
ingredients:
2 oz. high quality bourbon
1 t. (or more if you like it sweet) confectioner's sugar
Lotsa mint
Crushed Ice
Club Soda (1-2 oz, to taste)
Muddle mint & sugar together. Top with crushed ice & bourbon. Finish with a splash of club soda.