Looking for Thanksgiving cocktails? Try this Spiced Cranberry Vodka recipe!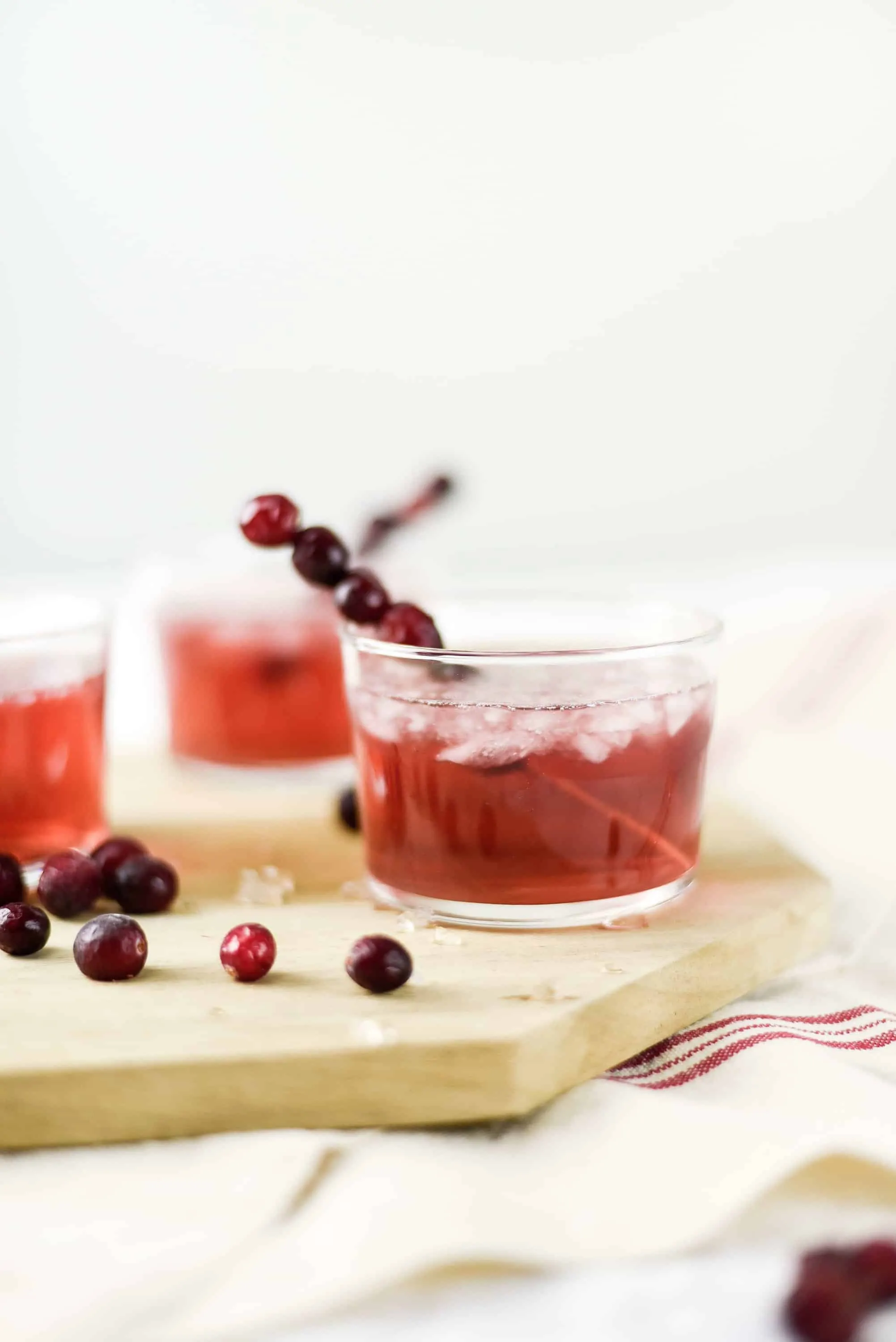 A vodka cranberry cocktail was one of the first drinks I ever drank – a tried and true, and virtually impossible to mess up. Unless you use too much vodka, or worse, cheap vodka, but they are an easy backup drink for open bars and rodeos. Earlier this year I ordered a glass of rosé at a rodeo, it was a rookie move, and tasted like a melted popsicle. Luckily, Greg spilled the rosé all over me, so I was able to head back for a vodka cranberry.
Now that fall is here, with Halloween is next weekend and Thanksgiving right around the corner, I feel like I should be eating or drinking something apple, pumpkin, or cinnamon at all times. Last night we headed to our neighbor's house for dinner, and we enjoyed apple & cranberry pork chops. They were so good, and it was the perfect fall dinner. We sipped on wine, but thinking back, I should have brought a batch of this over for us to try!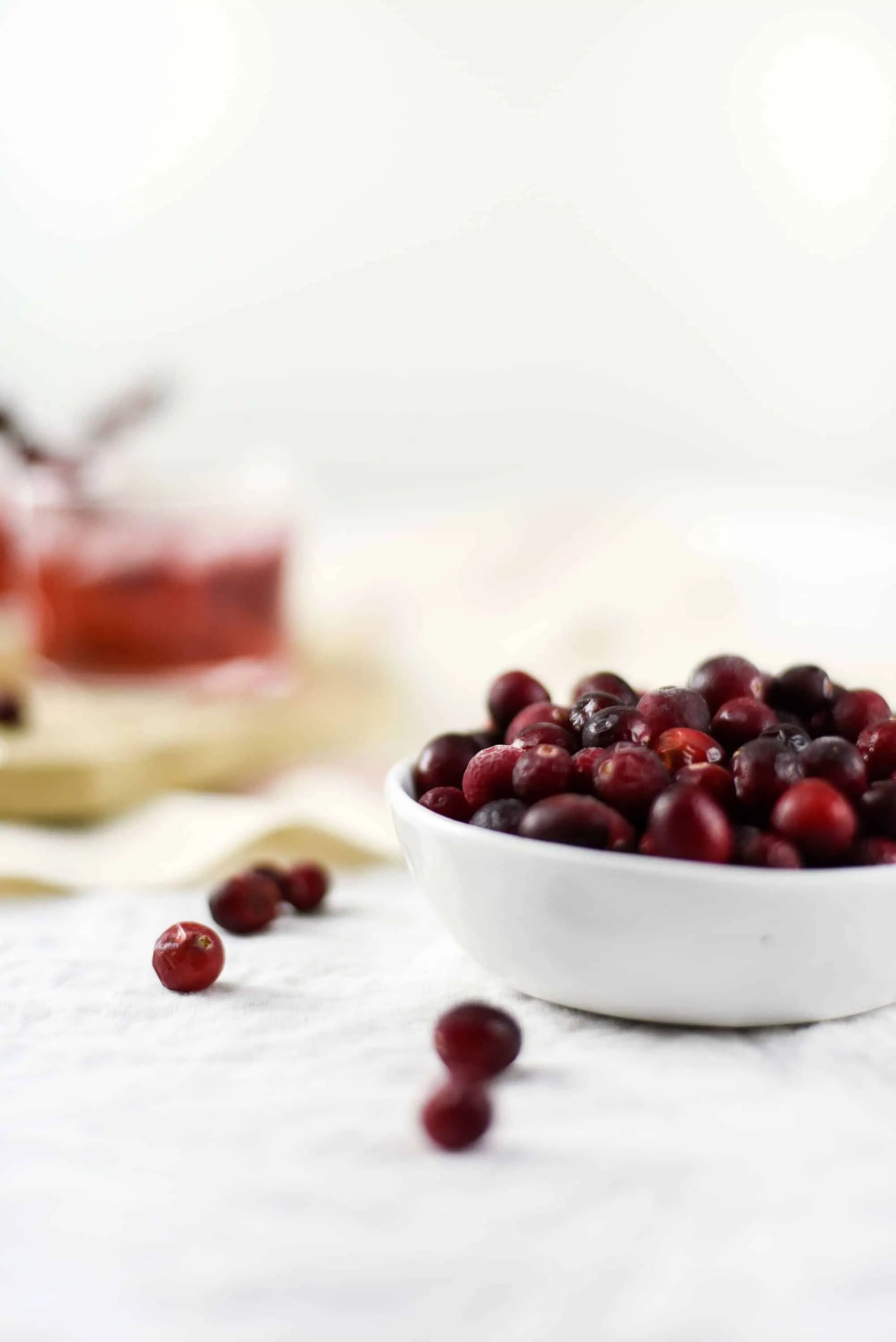 This cocktail recipe is a twist on the classic cranberry vodka martini. I used a spiced simple syrup to give it a fall flavor, and added a twist of lime to cut the sweetness. Enjoy!
spiced syrup
2 cups brown sugar
3 cups water
4 cinnamon sticks
1/2 tablespoon whole cloves
1/2 tablespoon whole allspice
In a small saucepan, combine ingredients. Keep warm on the lowest setting and let steep for up to two hours. Remove from the heat and save in a glass jar. Refrigerate for up to three weeks.
Spiced Vodka Cranberry Fall Cocktail
.75 oz. spiced syrup
3 oz. vodka
Juice of 1/2 a lime
6 oz. Cranberry juice (I like low-sugar)
Soda water
Step 1: Combine all ingredients except for soda water. Shake well over ice, and divide into three glasses.
Step 2: Top with soda water and ice.
If you're on instagram, I'd love to see your favorite fall cocktail recipes! Share with #toastingfromafar!