Easy Homemade Sour Syrup Mix
April 29, 2016
You'll love knowing how to make your own sour mix with fresh ingredients! Skip the unnecessary preservatives and make homemade sweet & sour mix for your next cocktail or mocktail!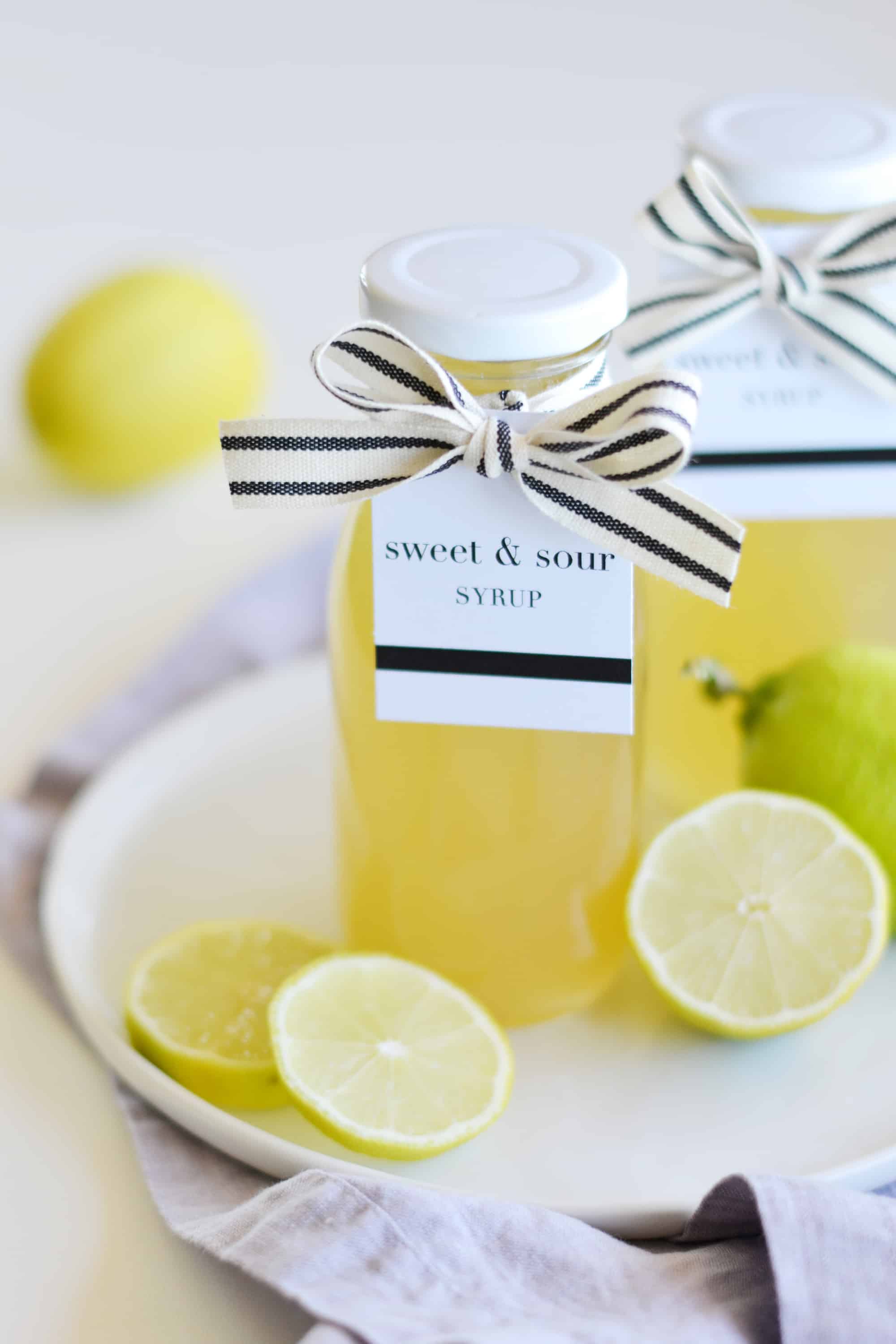 I was always under the impression that sour mix was a very complicated thing to make, and could only be bought at the grocery store. So imagine my surprise when I discovered that sour mix is really just simple syrup with lemon and lime juice thrown into the mix? Yep, I know, pretty great.
So right then and there I made up my mind to never buy sour mix again. Drinking sugar isn't great, but if I am gonna do it, I at least want to be sure that I'm doing so in the most healthy & fresh way possible.
Homemade sour mix is a great addition to any craft cocktail. The combination of lemons & limes cuts the sugar and will balance out many different flavor variations!
use this homemade sour mix in a Bruléed Lemon Sour – it's delicious!
or try making this homemade rosemary simple syrup!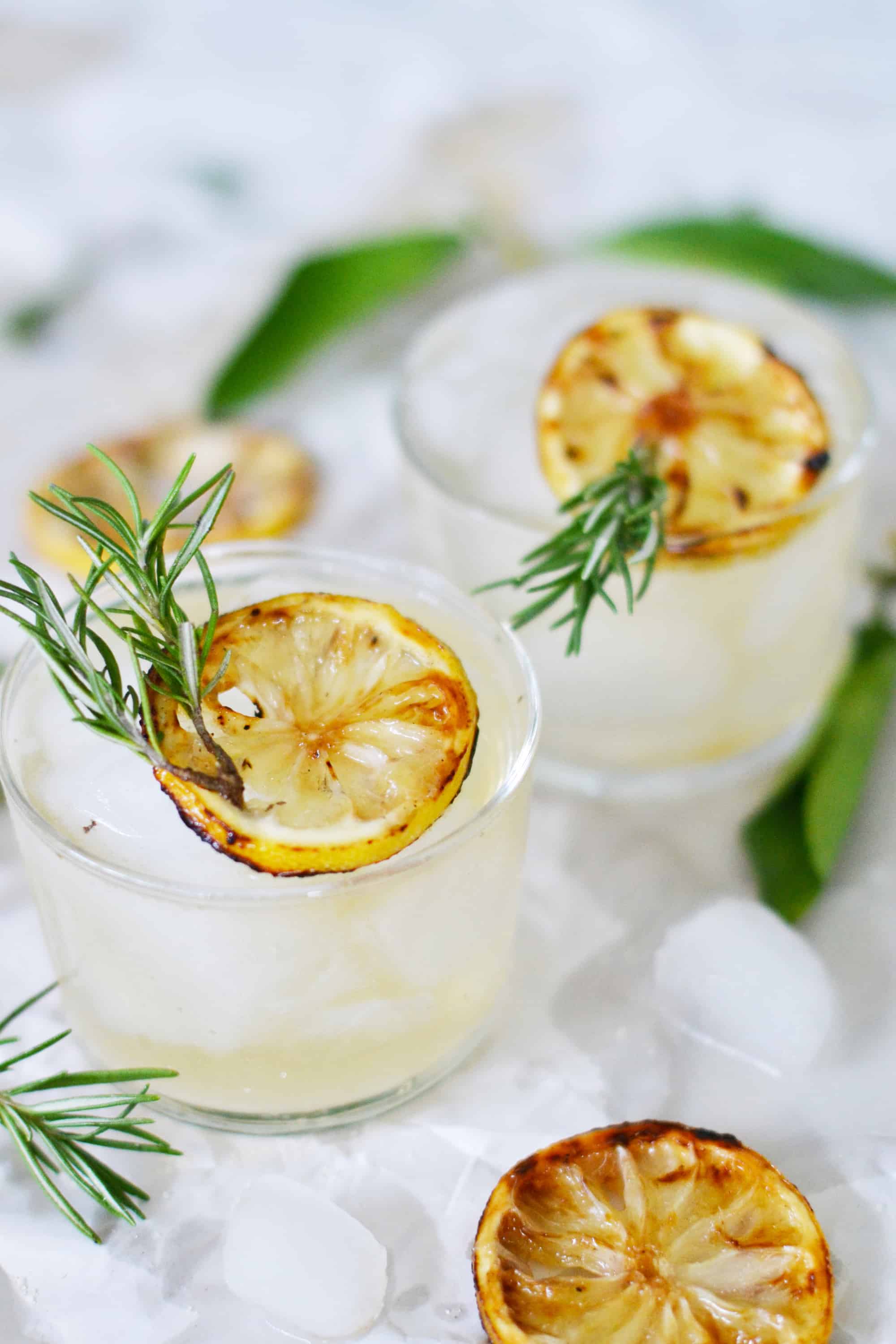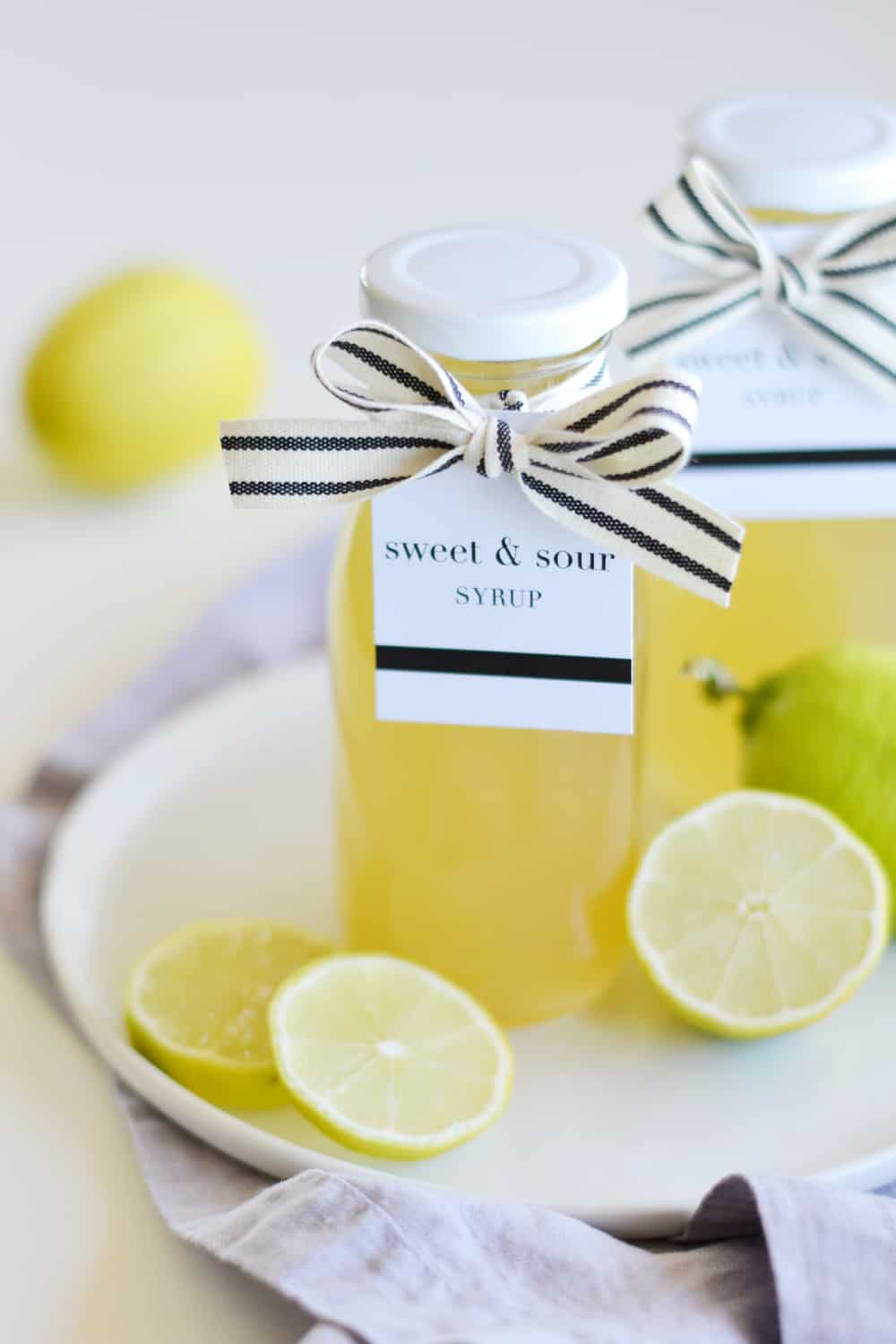 Homemade Sour Mix
This delicious homemade sweet & sour mix is the perfect addition to craft cocktails!
Ingredients
1 cup

lemon juice (5-7 lemons)

1 cup

lime juice (7-10 limes)

3 cups

sugar

2 cups

water
Instructions
Step 1: Juice the citrus, and strain out any seeds or pulp. Set aside.
Step 2: In a small sauce pan, combine sugar and water, simmer on very low heat until the sugar has completely disolved.
Step 3: Allow the simple syrup to cool completely. Combine the citrus and syrup in a large mason jar, screw on a lid, and shake very well.
Step 4: You can divide into smaller mason jars, or leave in the large mason jar. Refrigerate for up to 3 weeks.
---
I decided to package these up to give as gifts, try pairing it with a bottle of Perrier or bottle of gin for a fun hostess gift! You can get the labels by heading to Today's Creative Life!