If you follow along on Instagram, you might have seen snippets from my recent trip to Santa Ynez in southern California as we celebrated the launch of Pacific Natural by Jenni Kayne. Today I am excited to share more details and photos!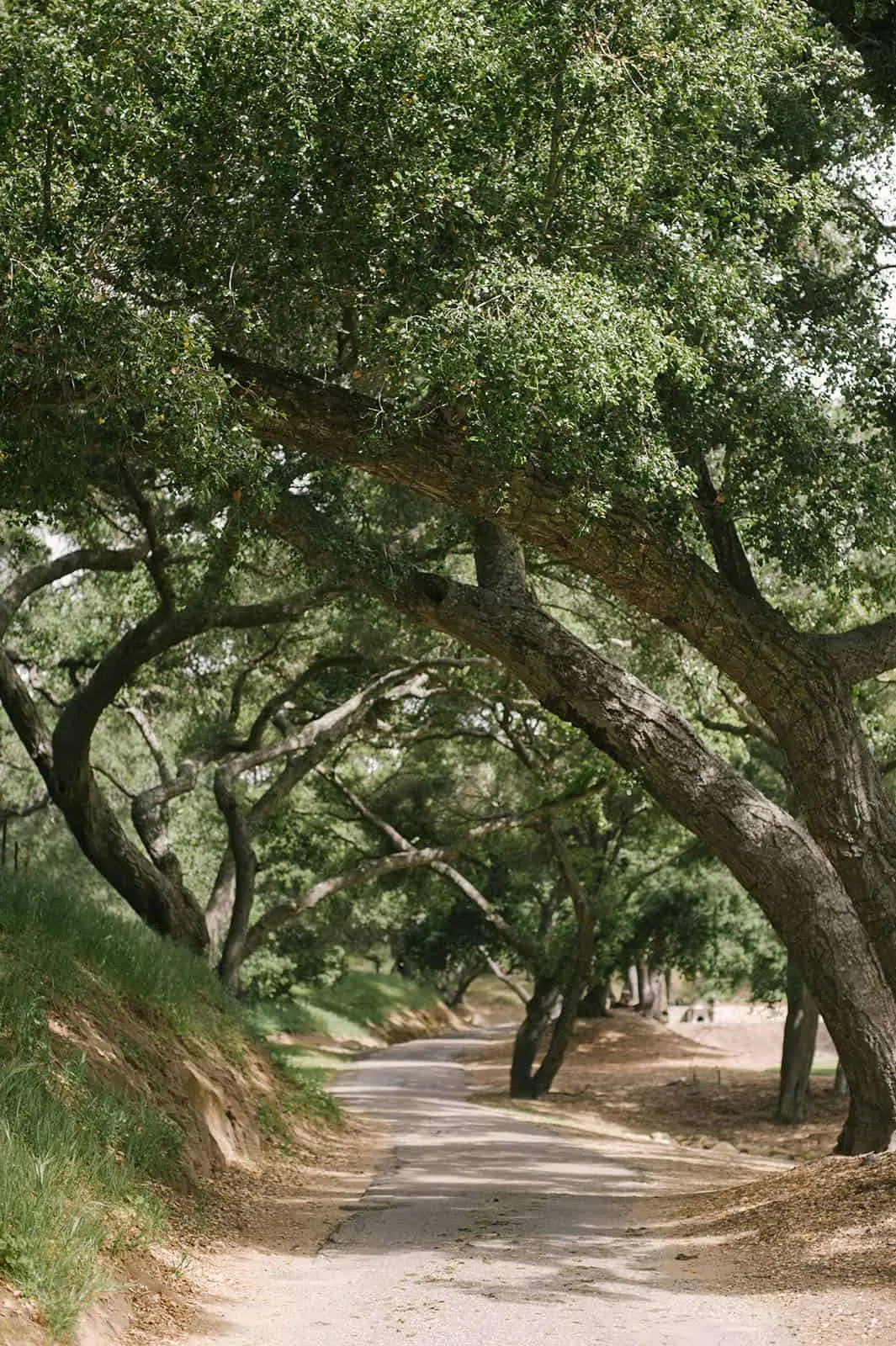 If you're not familiar with the Jenni Kayne brand, let me introduce you to all of the beauty that Jenni has created! JK celebrates natural beauty with timeless pieces for your closet and your home.
Jenni's first book – Pacific Natural – is a seasonally segmented entertaining guidebook with ideas and tips for creating special moments with family and friends. The book is full of crafts, recipes, and wonderful entertaining ideas. It would make a great gift for mom this Mother's Day!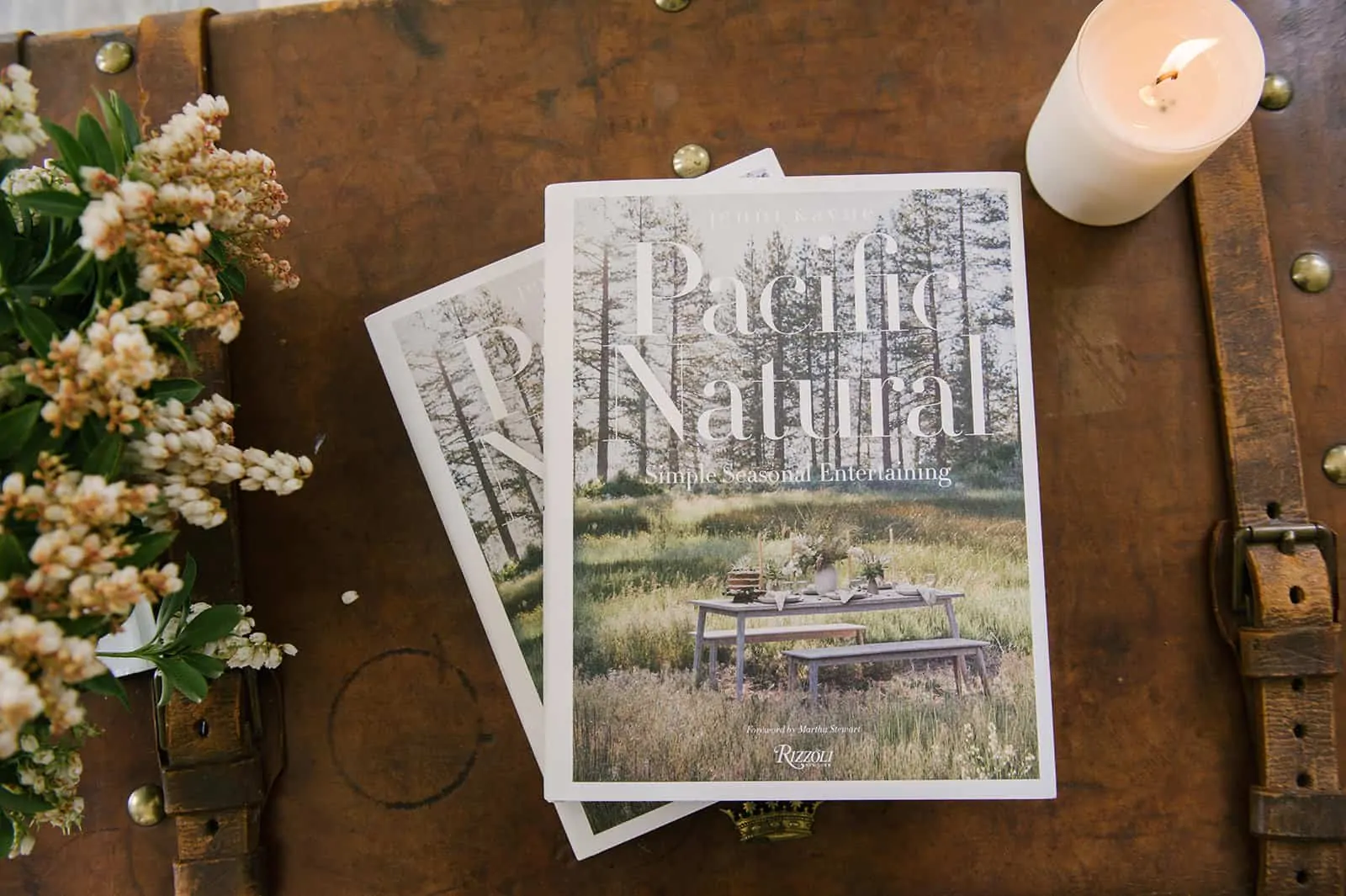 To celebrate the launch, Jenni invited us to Santa Ynez for a few days of living the Pacific Natural way. I had never been to Santa Barbara before, and the moment I landed, I was in complete awe of the beauty around me! I think my Uber driver thought I was a little nuts because I kept exclaiming "LOOK!! Over there! LOOK!" pointing at the ocean, super bloom, and rolling green hills. It was incredibly beautiful.
Arriving at Folded Hills ranch, we were greeted with chilled rosé and directed to our guest rooms. I was one of the first to arrive, and I spent some time walking the property and visiting with the horses.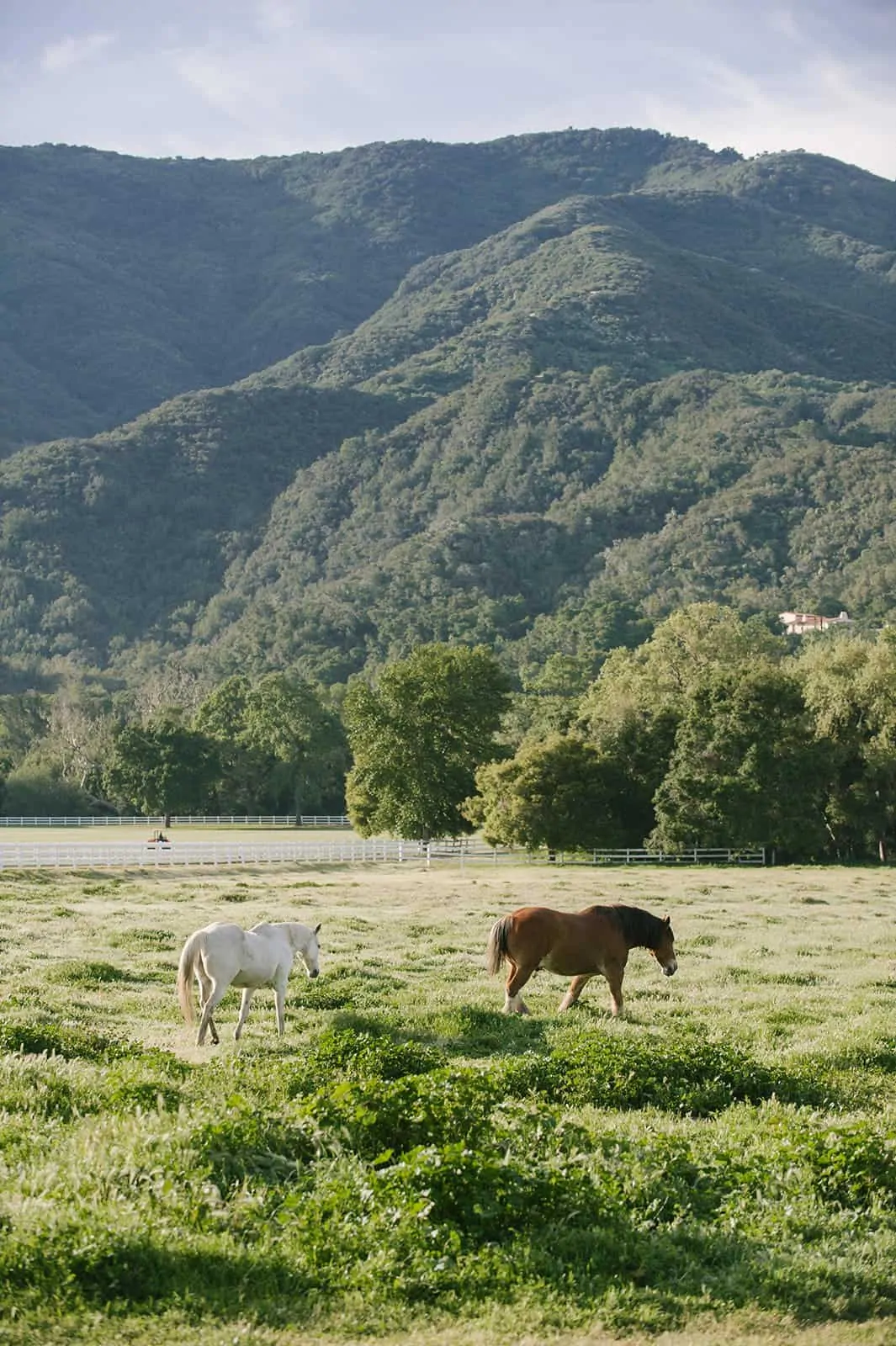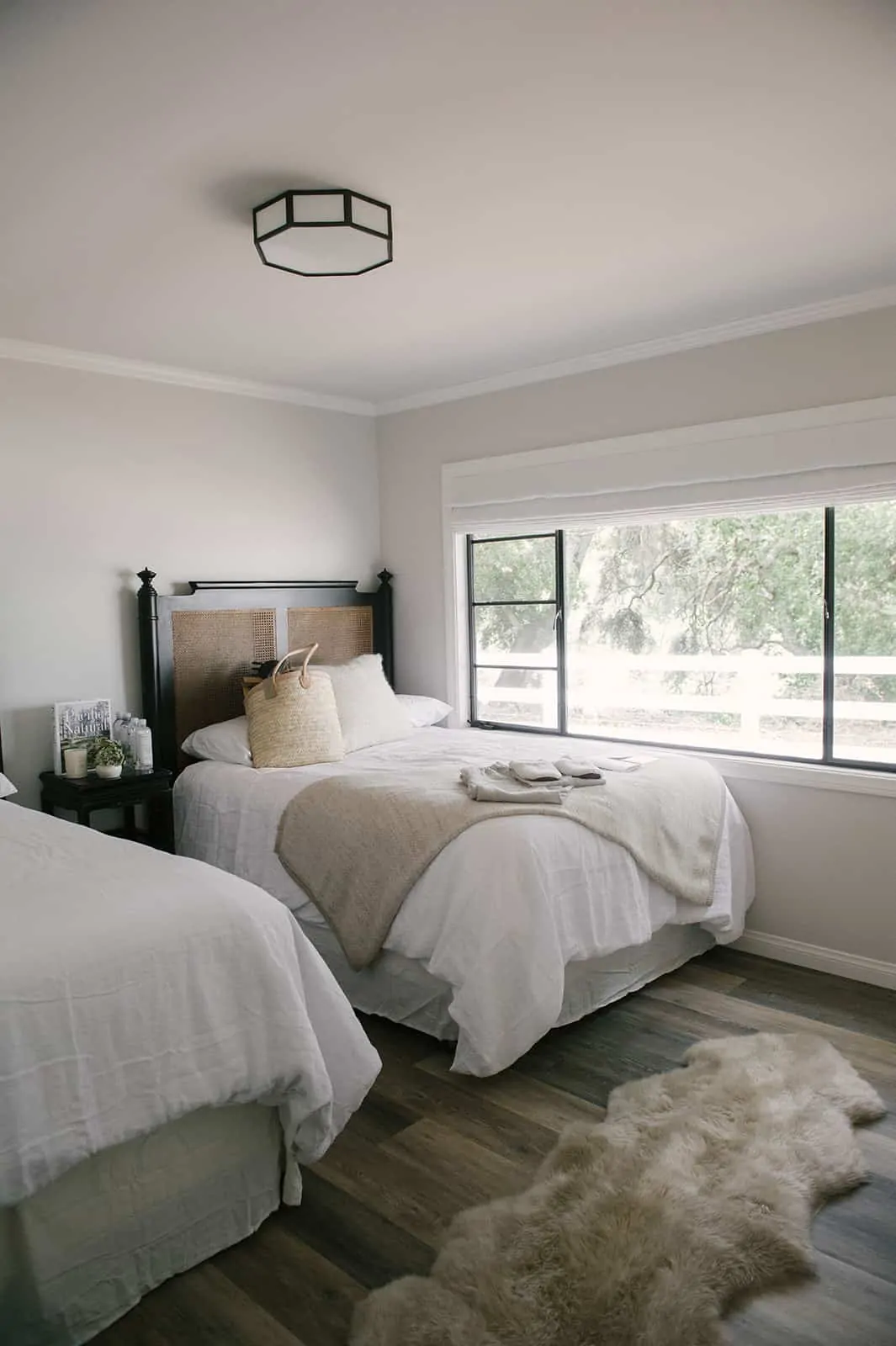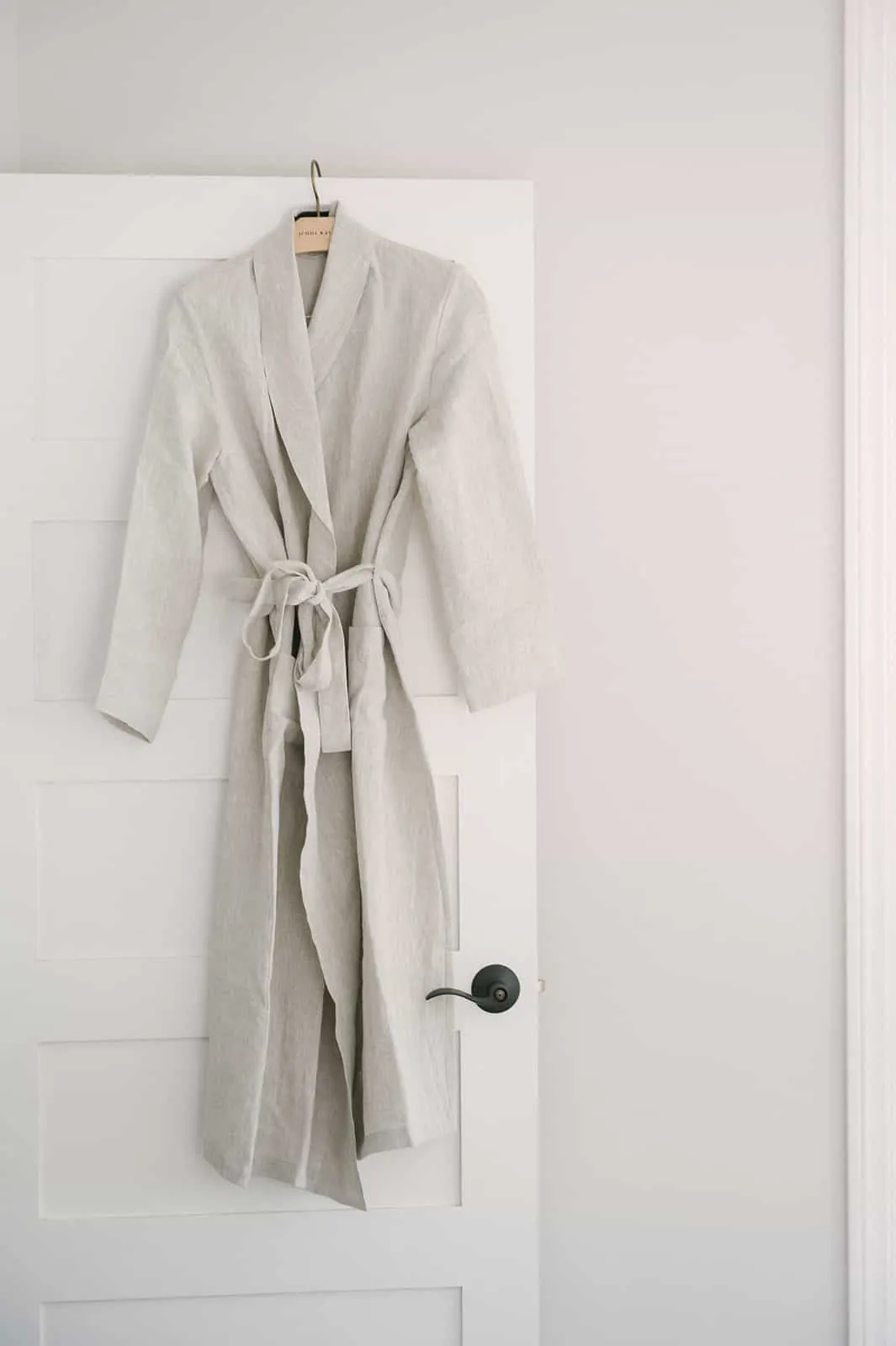 Folded Hills is a beautiful ranch owned by Kim and Andy Busch that celebrates the Santa Barbara lifestyle with an emphasis on the importance of family, legacy, and the land.
What a treat to be welcomed to stay at Folded Hills Ranch! It was blissful to wake up to the view of horses grazing the green pastures each morning outside of our Ranch House.
The retreat for Pacific Natural was planned to a T, and executed flawlessly. The experience of this trip was incredibly inspiring, and I hope you will gather some ideas from my sharing this trip with you!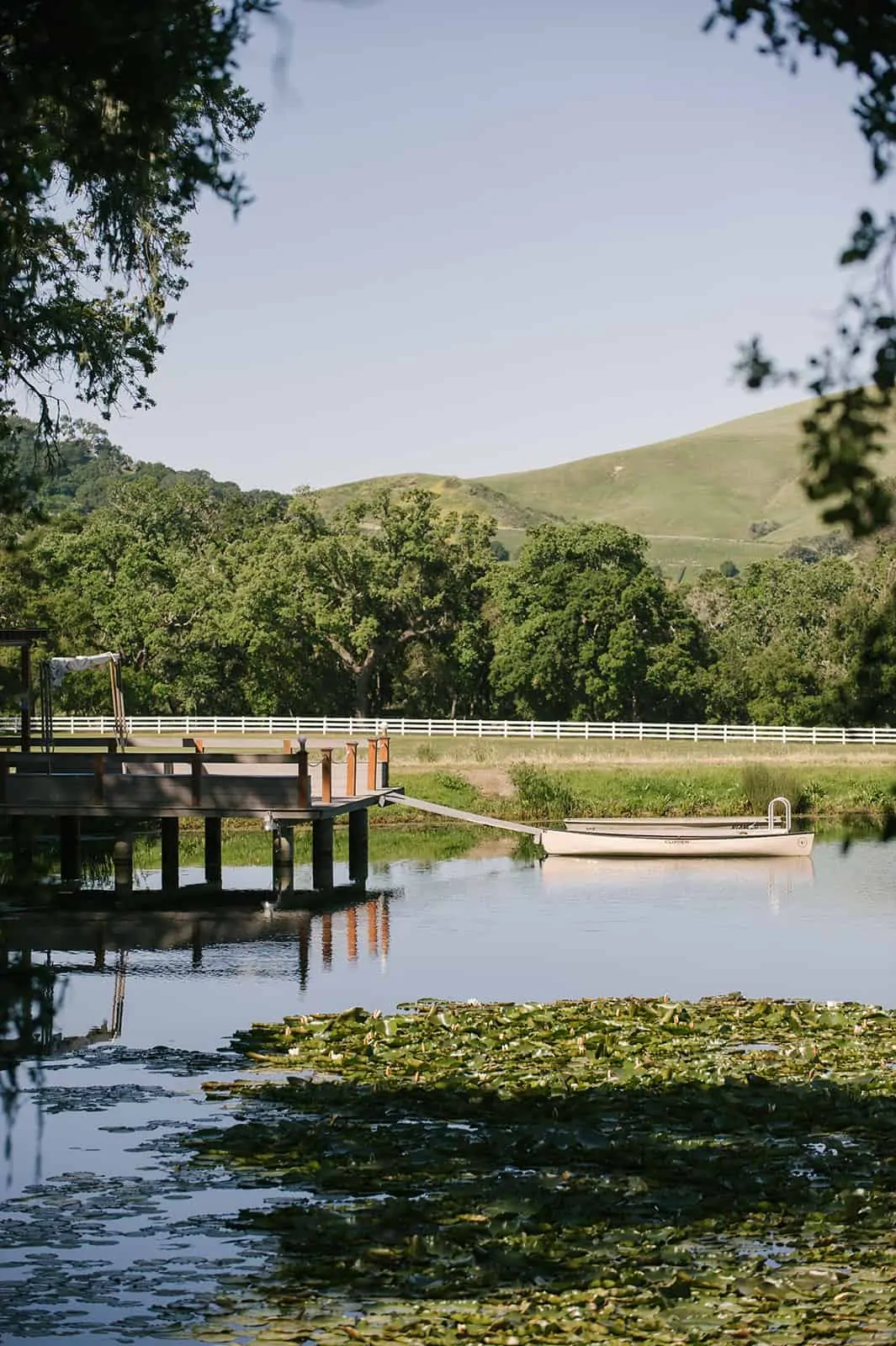 To kick off the retreat, Jenni treated us to a floral arranging class with Sarah Winward at the Folded Hills Farmstand. Sarah's arrangements are known for their whimsical nature with lots of texture and natural movement, and her relaxed approach to floral arranging made the class so much fun!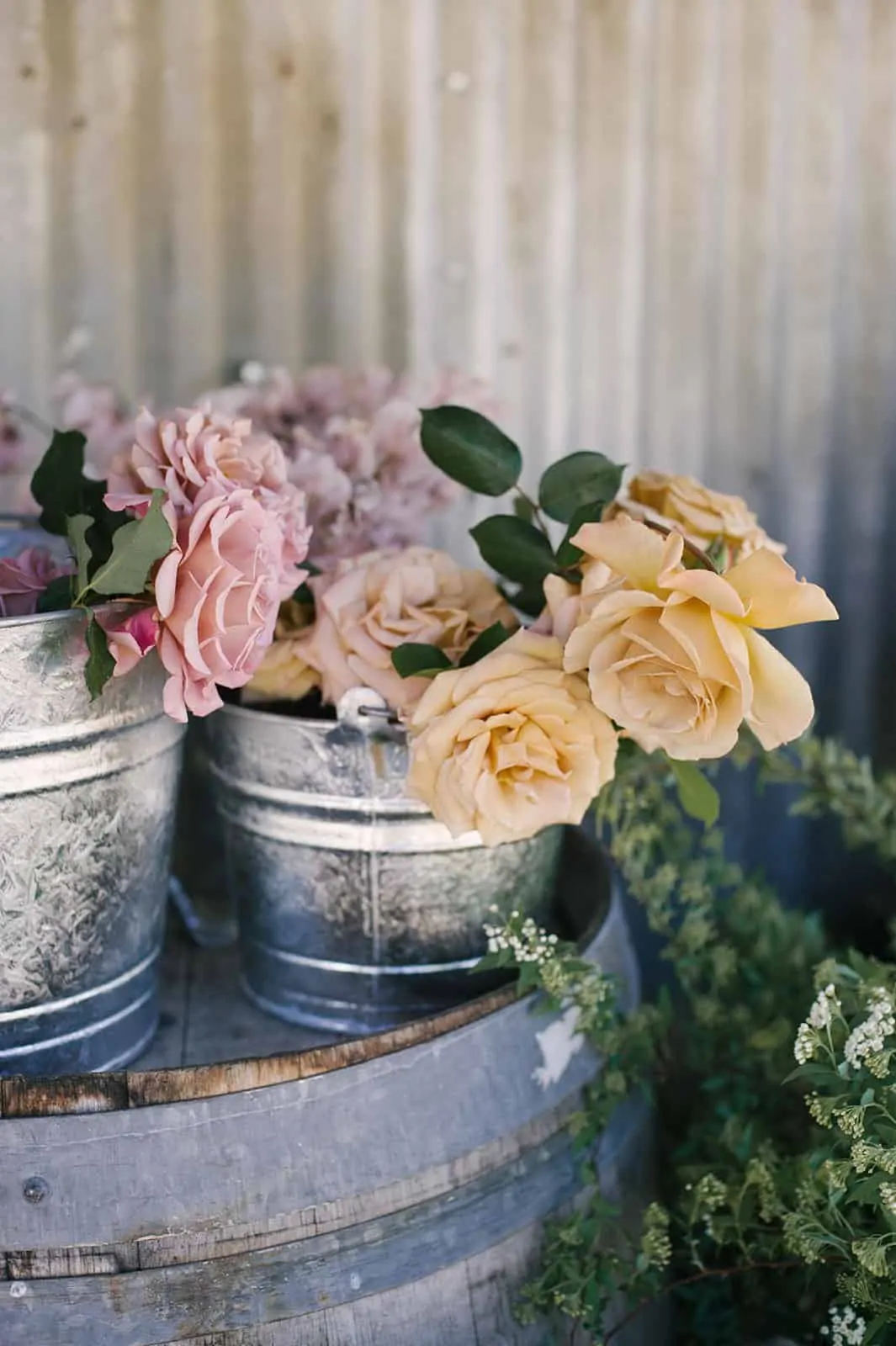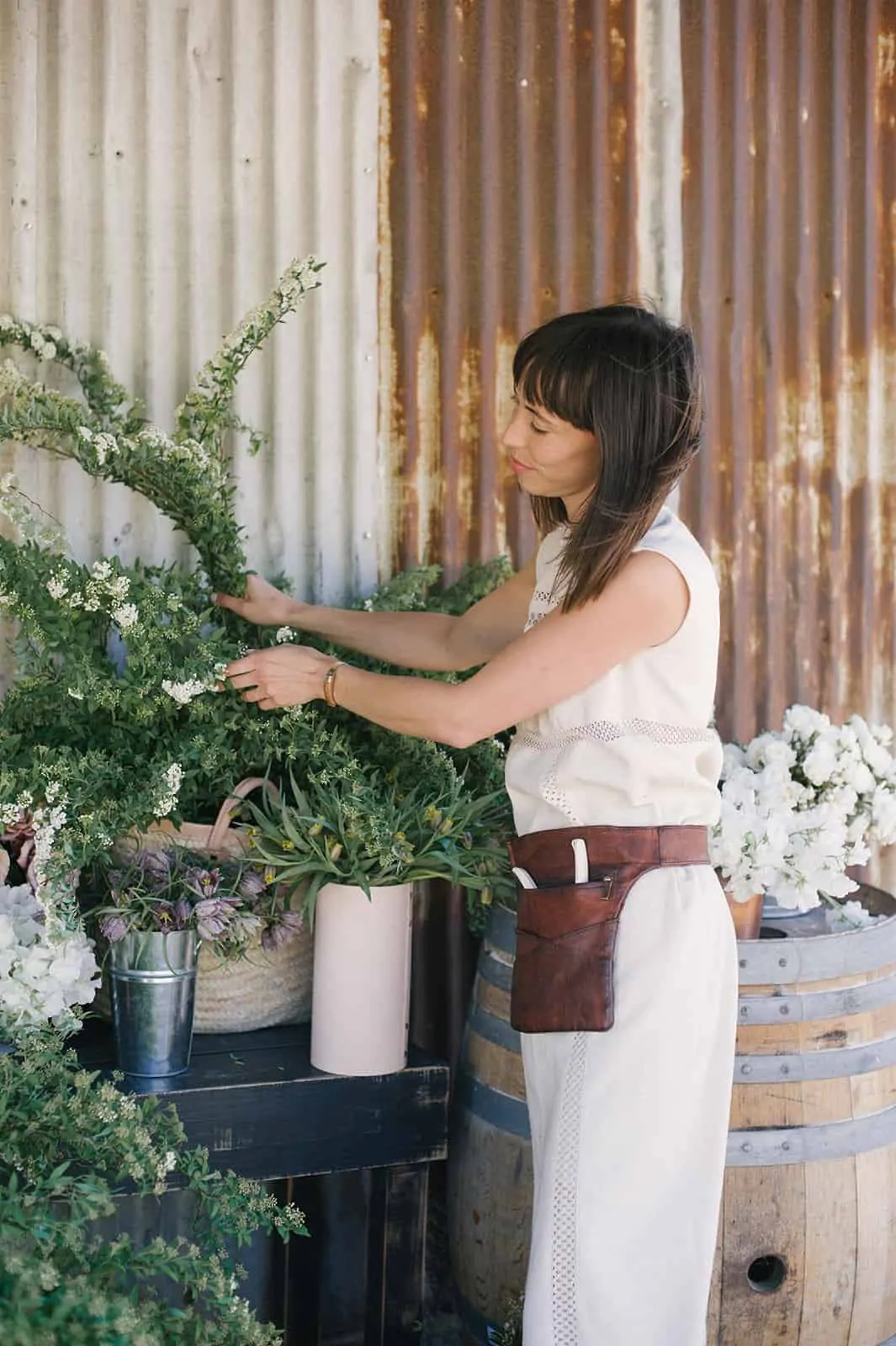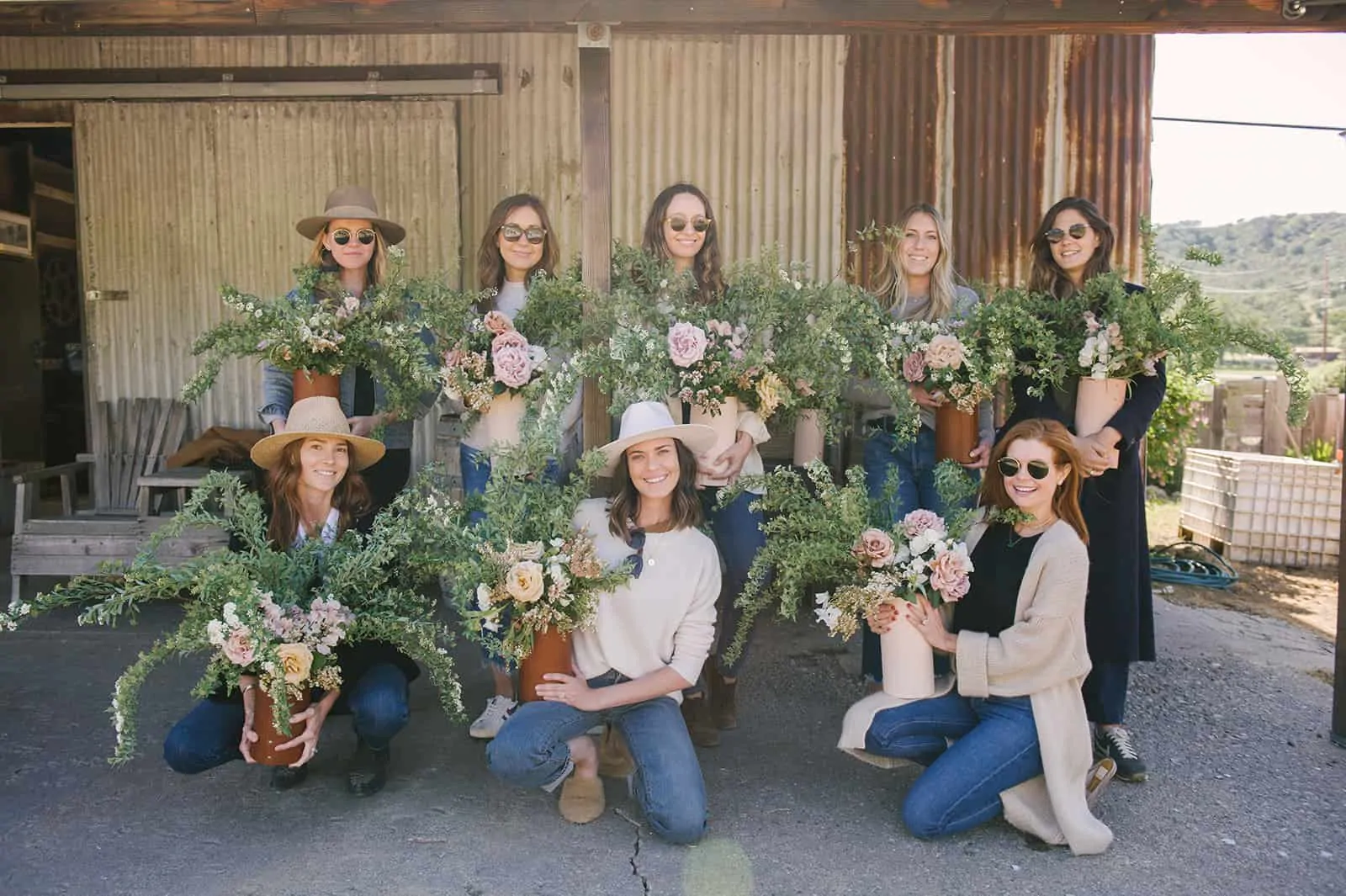 After we finished learning with Sarah and visiting the darling animals at the farmstead, we enjoyed a wonderful wine tasting of Folded Hills wines. Folded Hills wine is organically and sustainably grown wine with a focus on naturally processing the fruit. The wine is made using natural fermentation methods, and each variety is labeled with a family story. The rosé was hands down my favorite!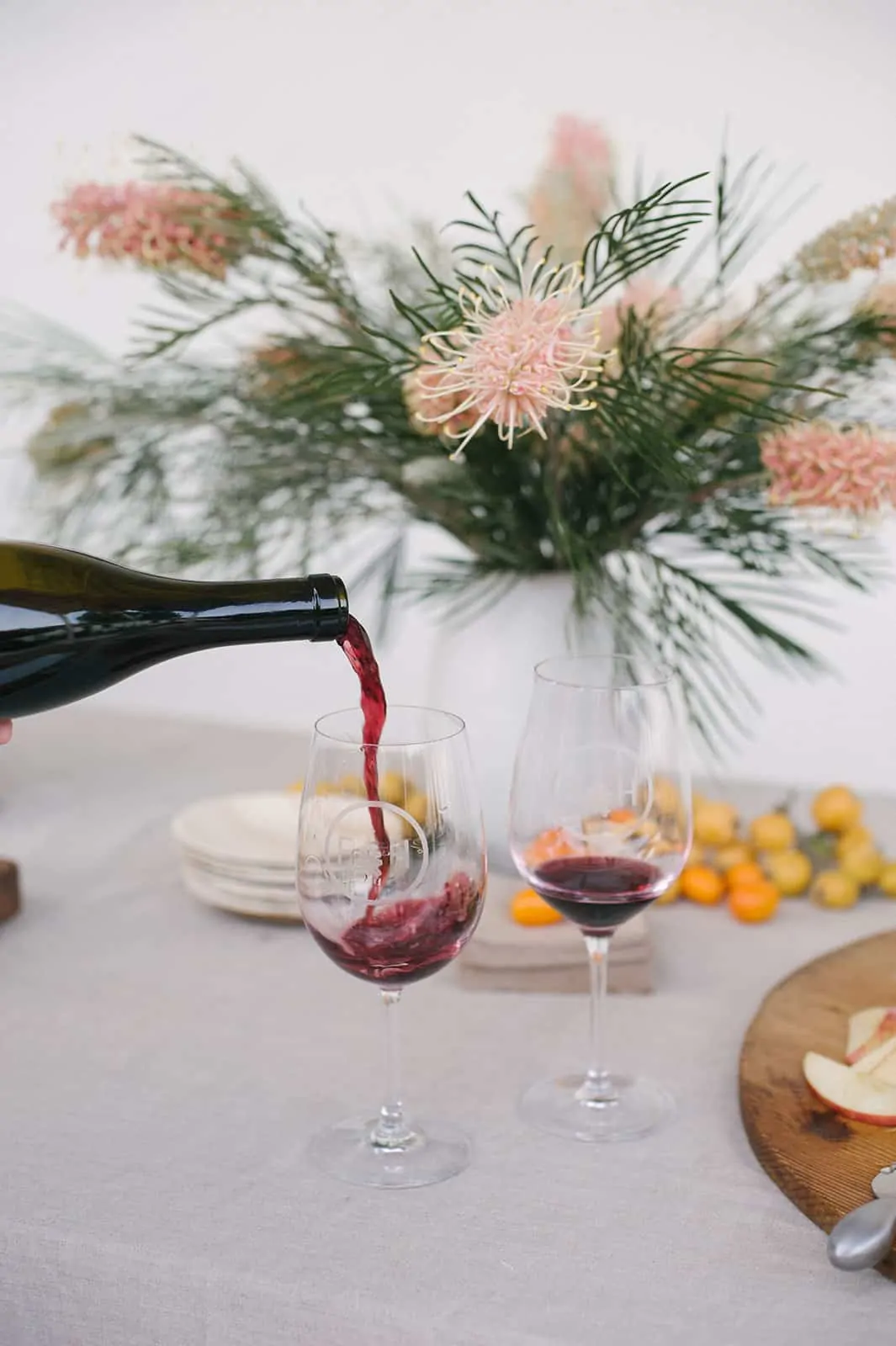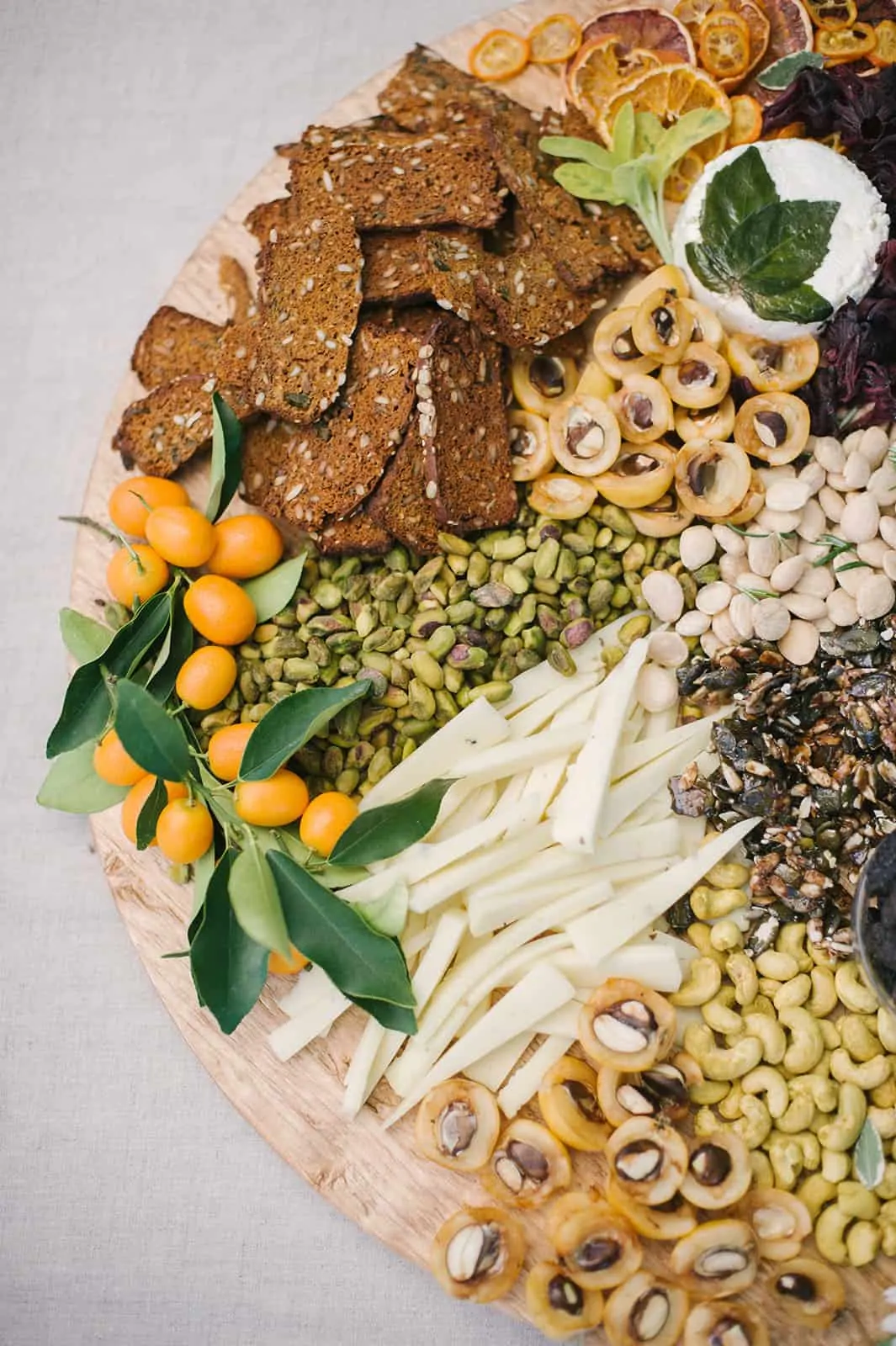 Afterwards, we enjoyed an absolutely wonderful dinner prepared by Botanica. Botanica is a restaurant in LA that emphasizes big, colorful flavor with fruits, veggies, and grain. The meal was incredible and made beautiful with JK touches. The table runner made of veggies and candles was really uniques, and I will borrowing this idea for our Friendsgiving celebration this year!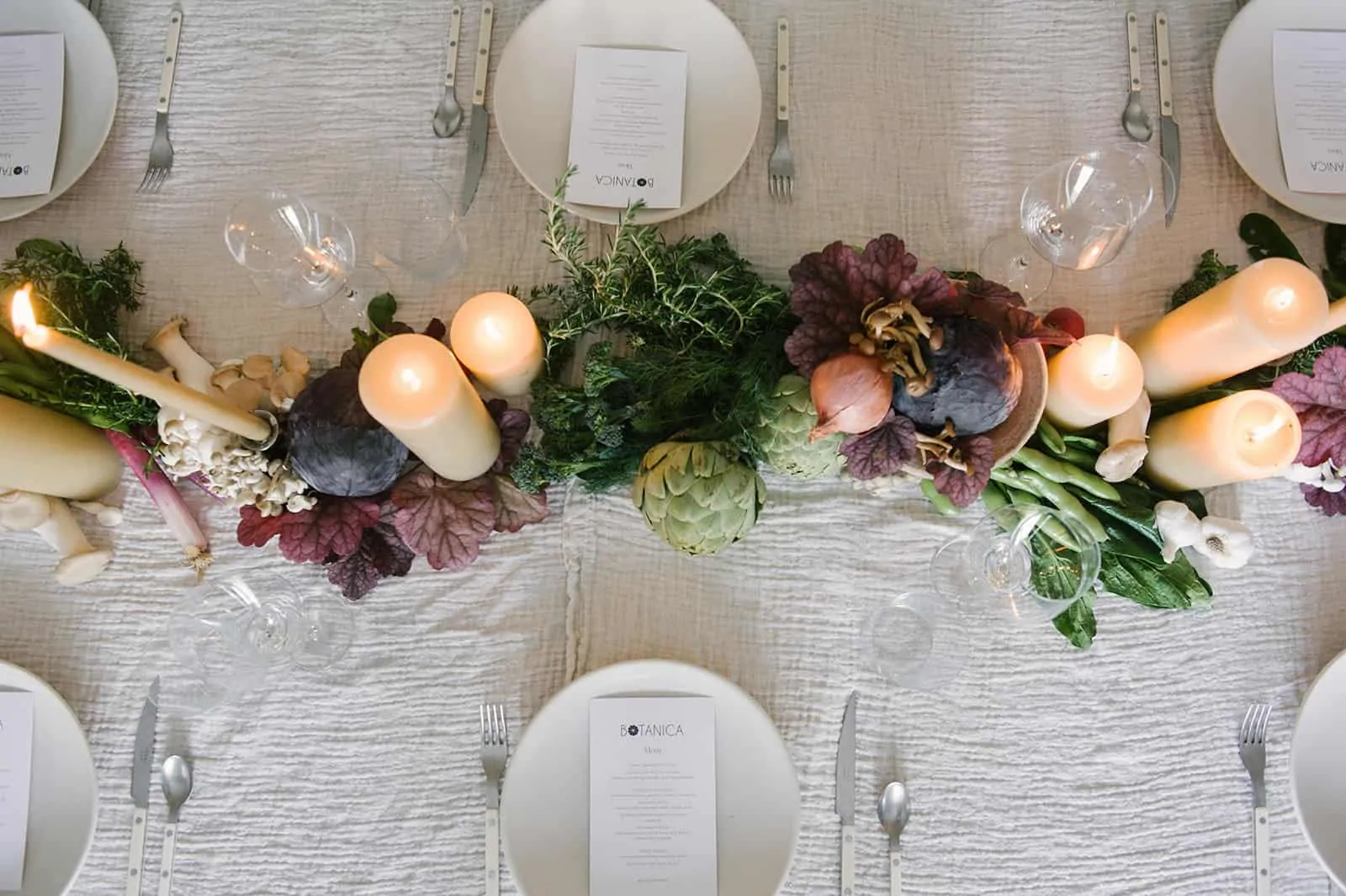 The following day Lauren Roxburgh instructed us on the beautiful dock at Folded Hills. Lauren is known for her alignment methodology that promises you to be taller, slimmer, and younger with practice.  This wonderful class combined yoga, Pilates, and rolling and was made even more enjoyable while overlooking the beautiful setting.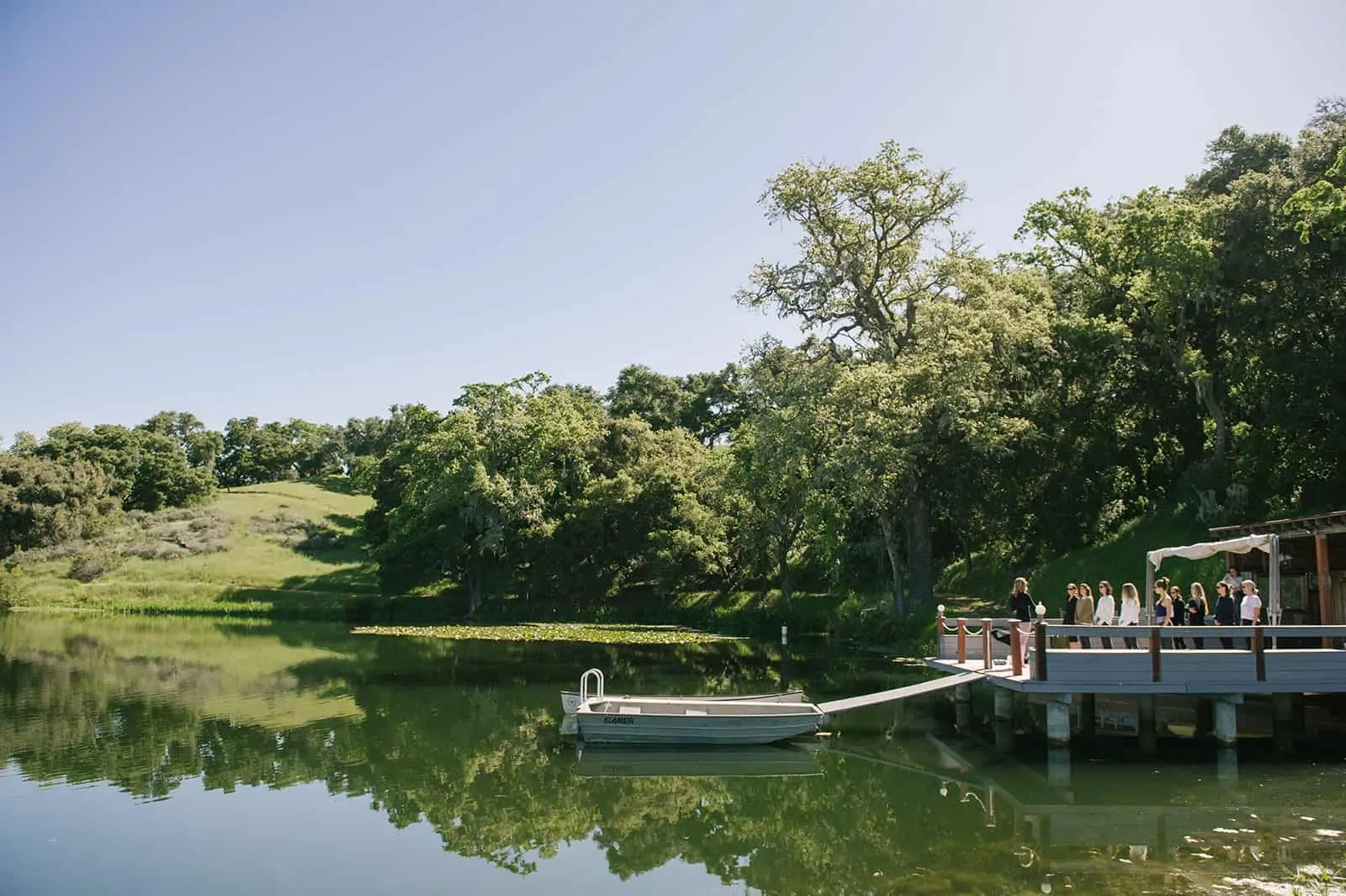 Later on, we ate lunch prepared by Lori Stern on the lawn and under the shade of the trees at Folded Hills. Lori is known for her beautiful flower confections, but her colorful techniques extend far beyond cookies. This meal was unforgettable! She prepared a delicious dill salmon with dairy free creamy mustard sauce that I will be trying to recreate for the rest of my life! The beautiful table setting with neutrals and pops of green was the perfect backdrop to enjoy this delicious meal!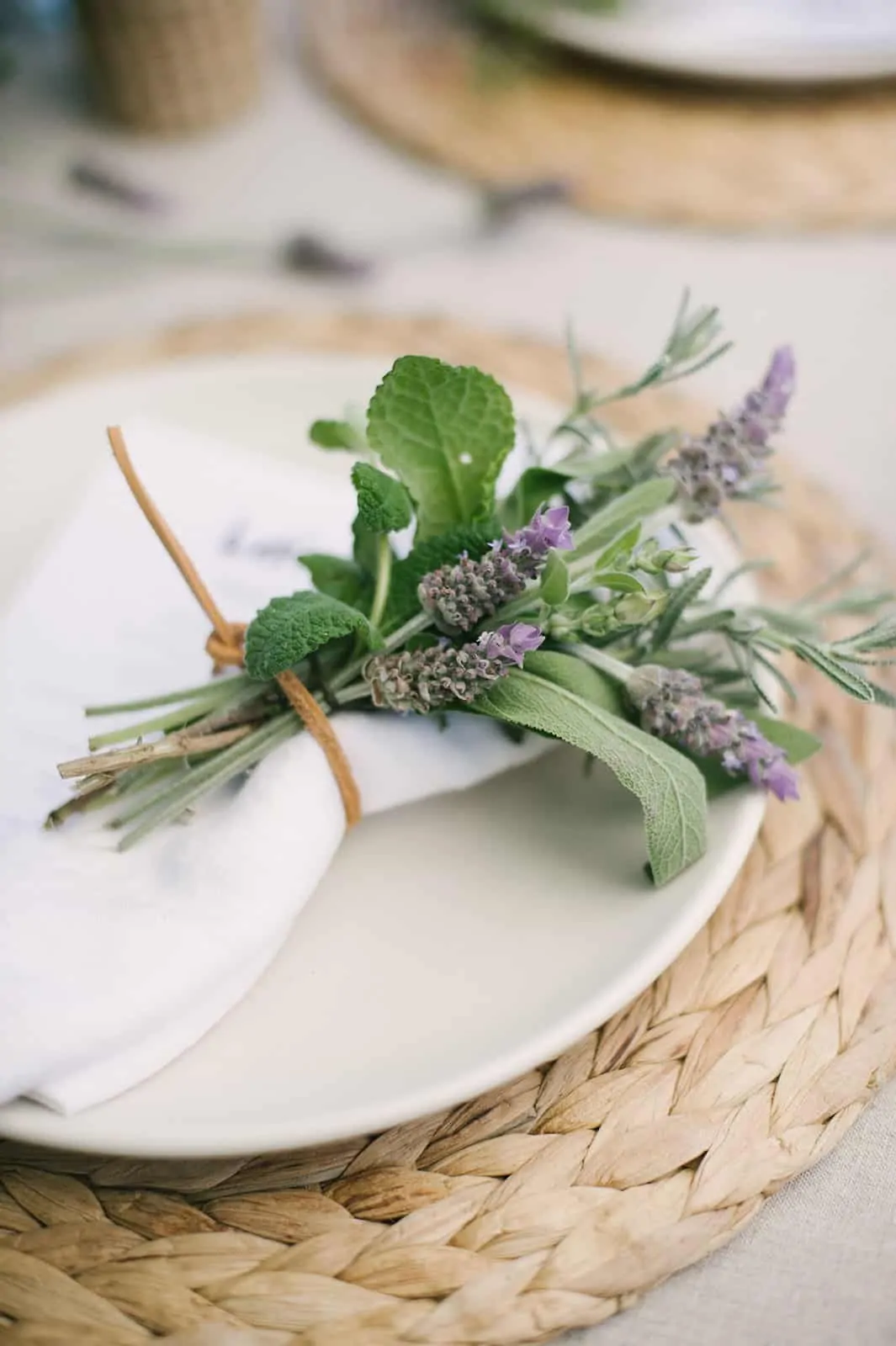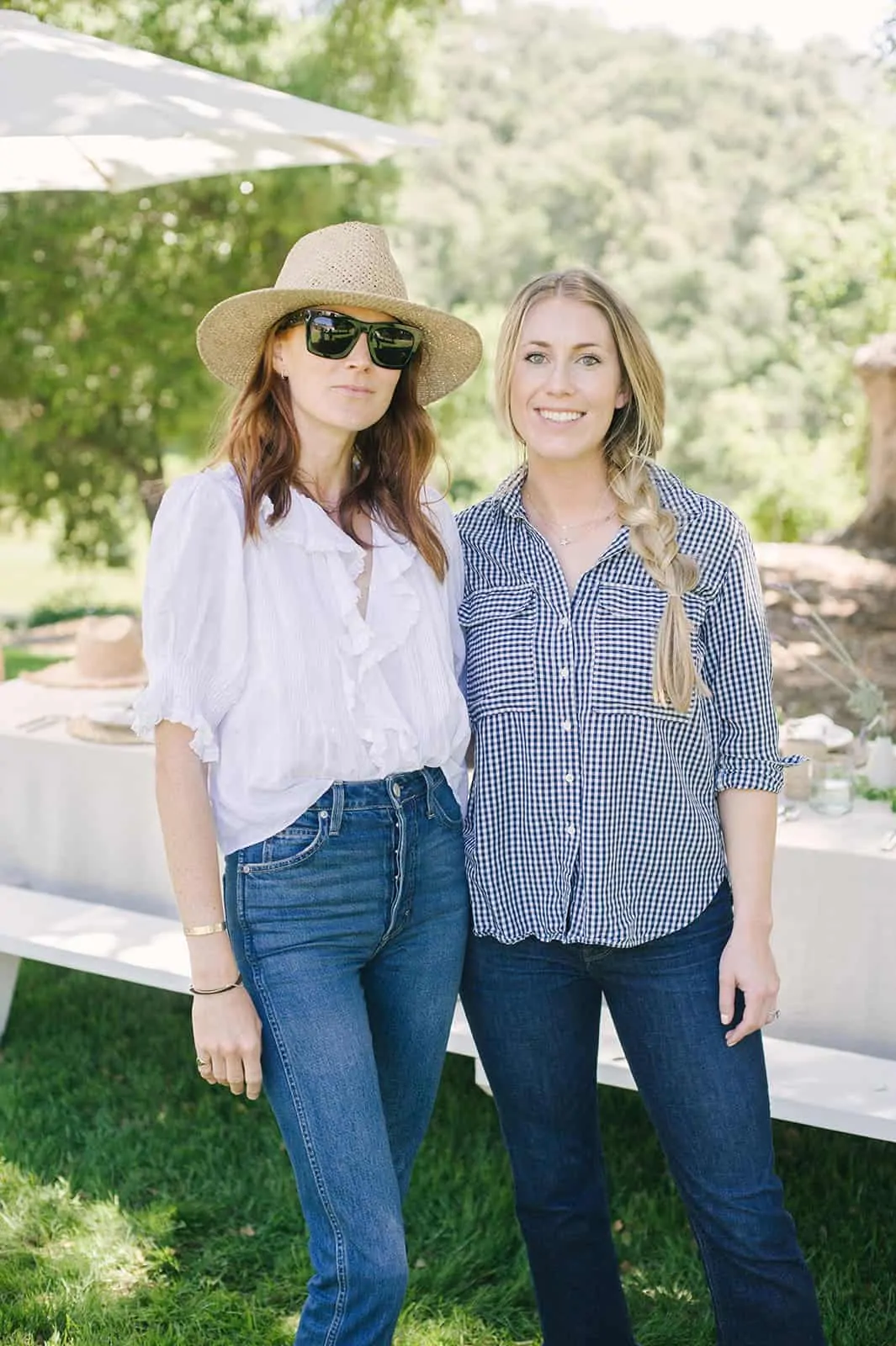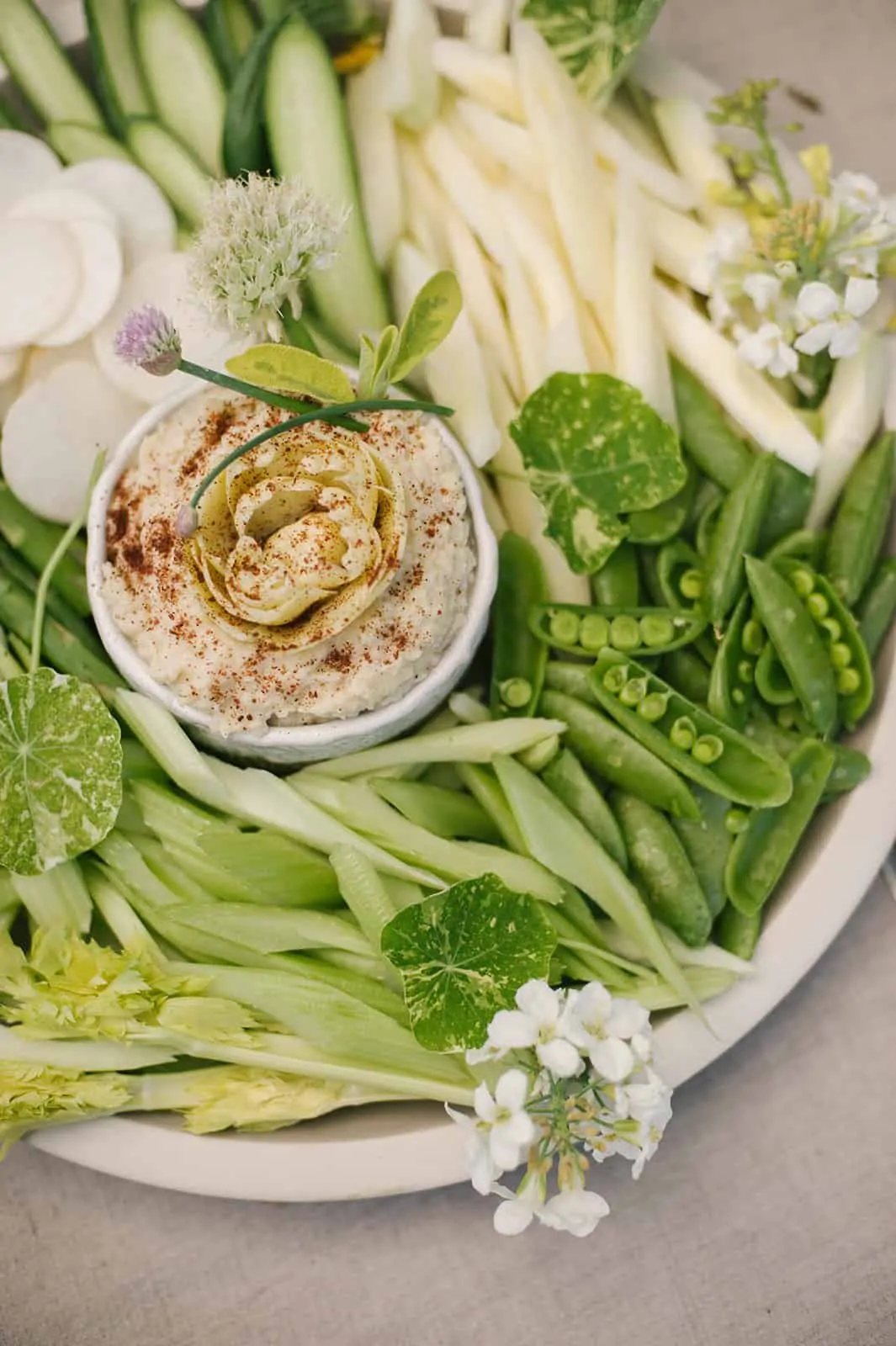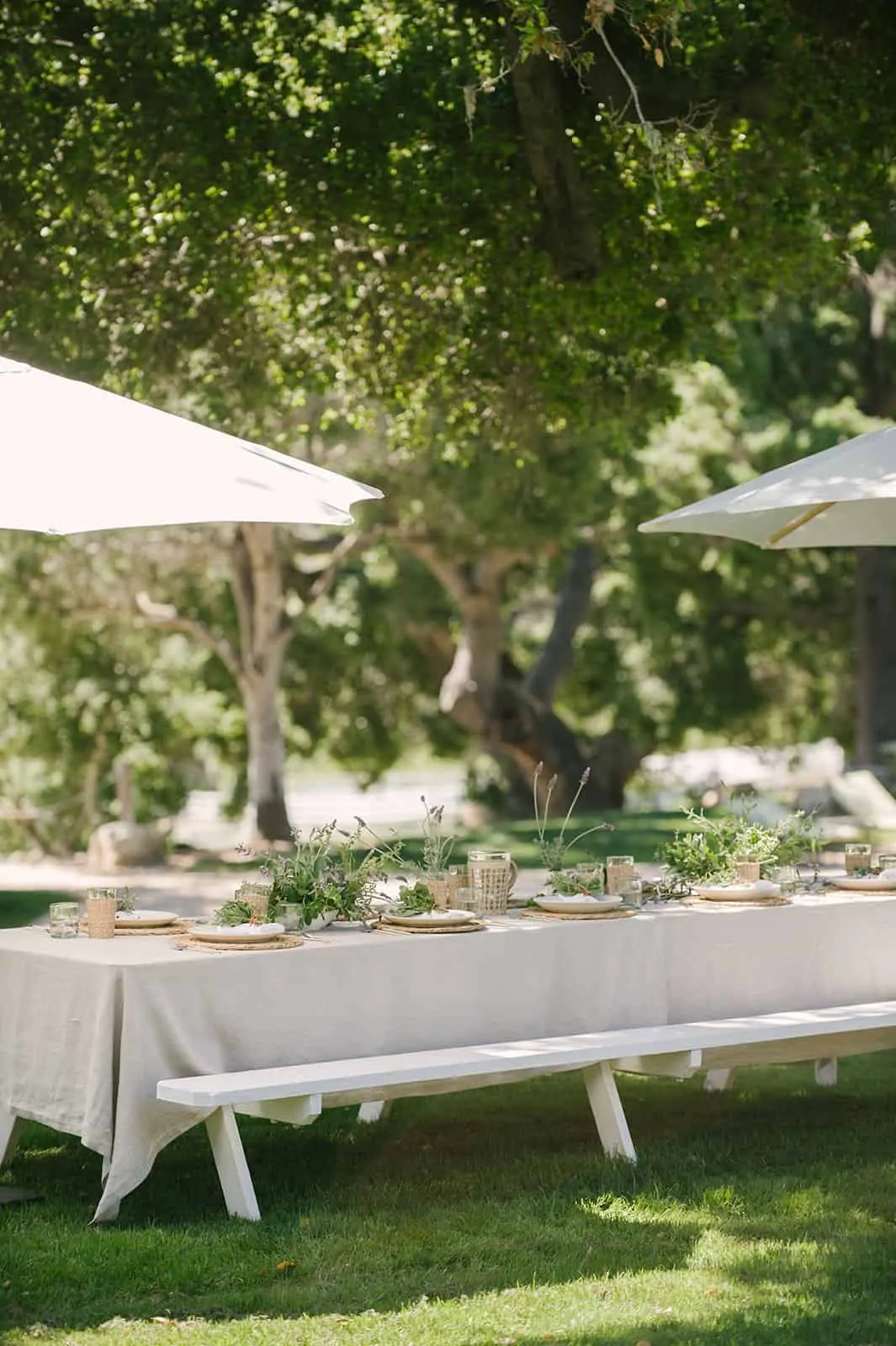 After a relaxing afternoon, I was thrilled to visit with Kristina Holey for one of her signature facials. Kristina spent time getting to know my diet and daily routine to help pinpoint skin concerns. This was one of the most amazing facials I have ever gotten, my skin was literally glowing afterwards, and I was so very excited to have a slew of products to bring home with me.
I have since been using these products diligently and have noticed a significant improvement in my skin. Kristina shared with me that everyone should use high quality sunscreen, vitamin C, and retinol on skin daily for long-term prevention and care.
That evening, Esther Perel joined us for an intimate dinner prepared by Luca from SY Kitchen. I think everyone was giddy and excited to meet the noteworthy Esther Perel. It was a wonderful evening with delicious food, wine, and conversation.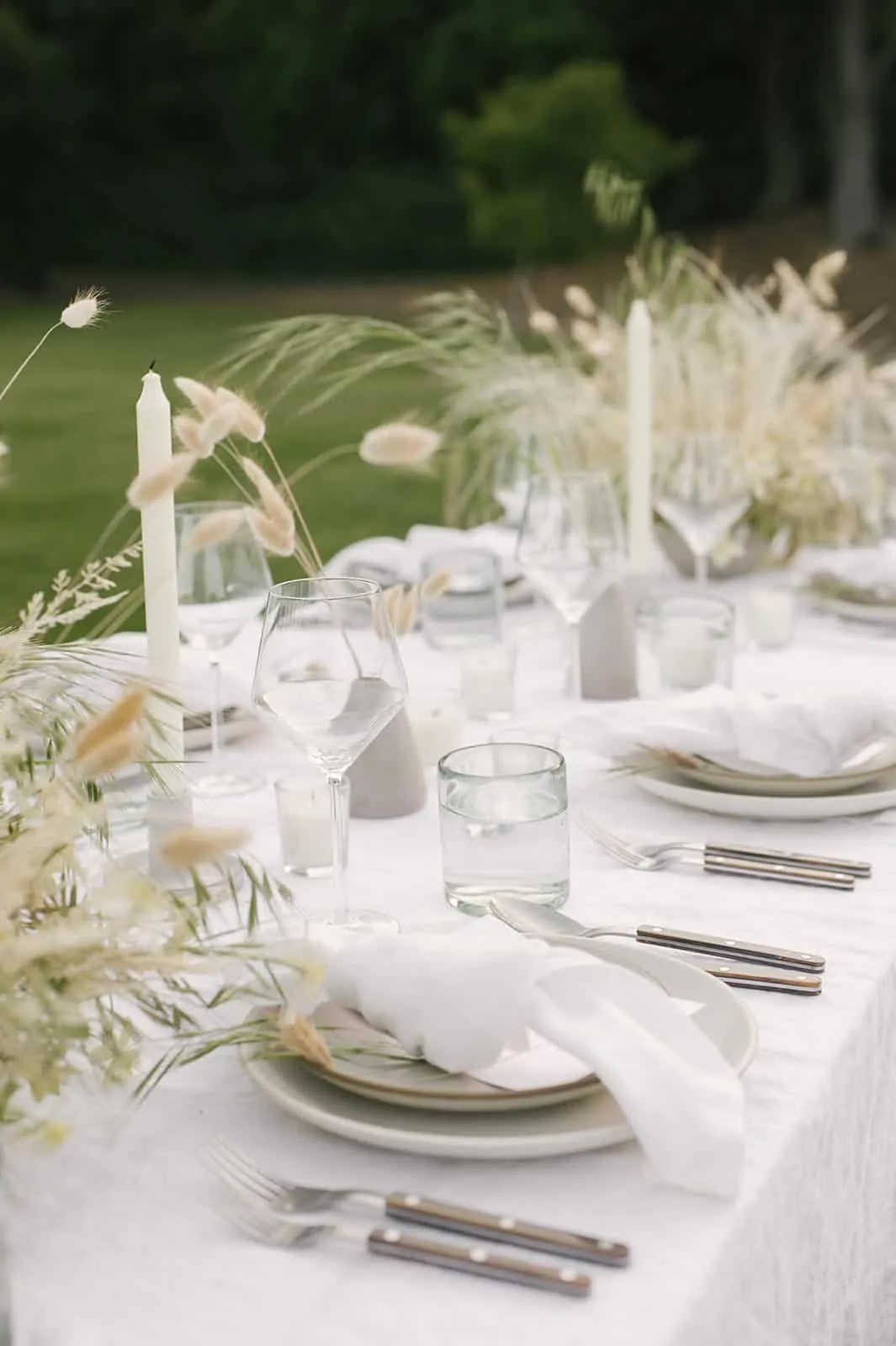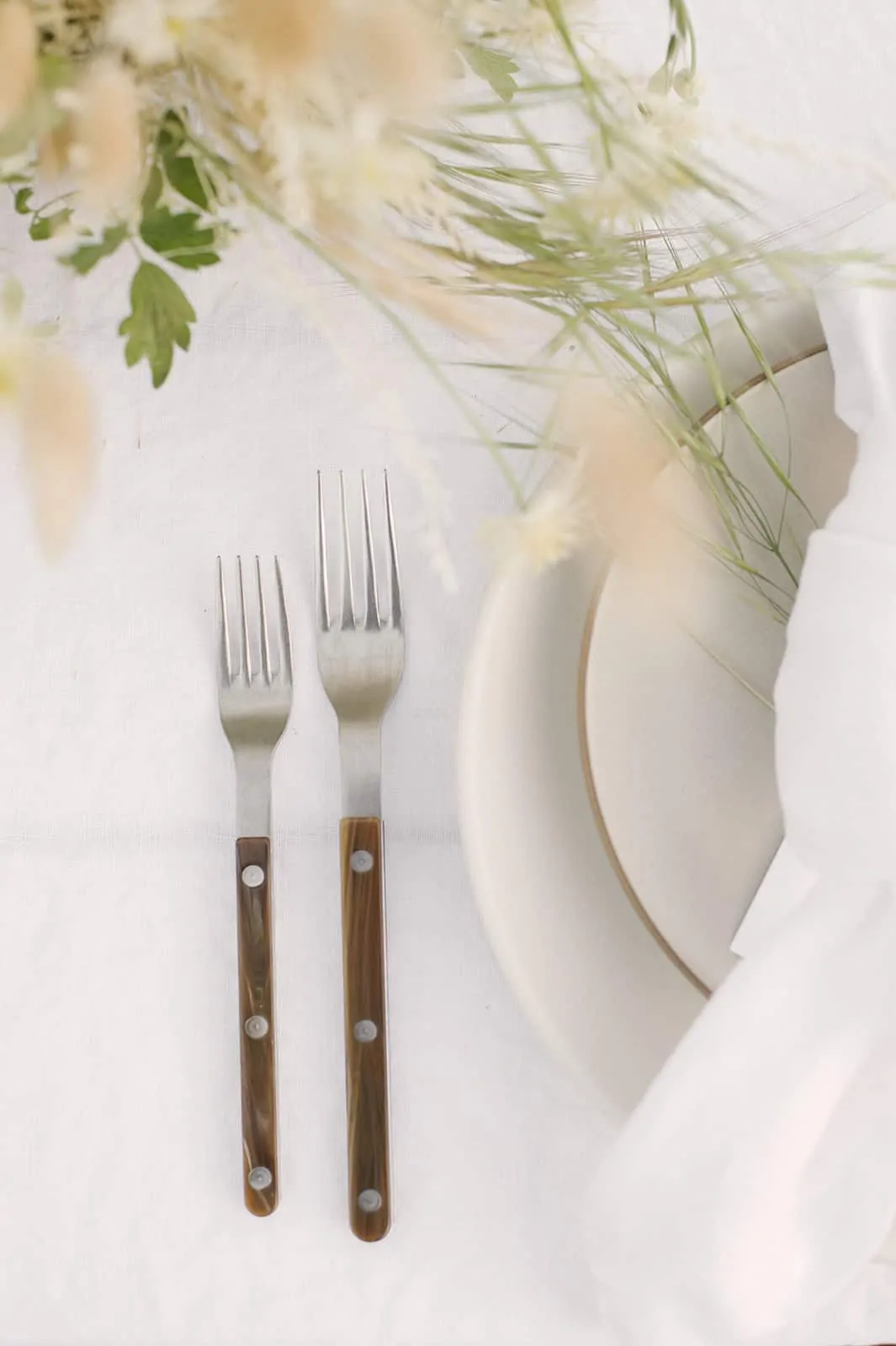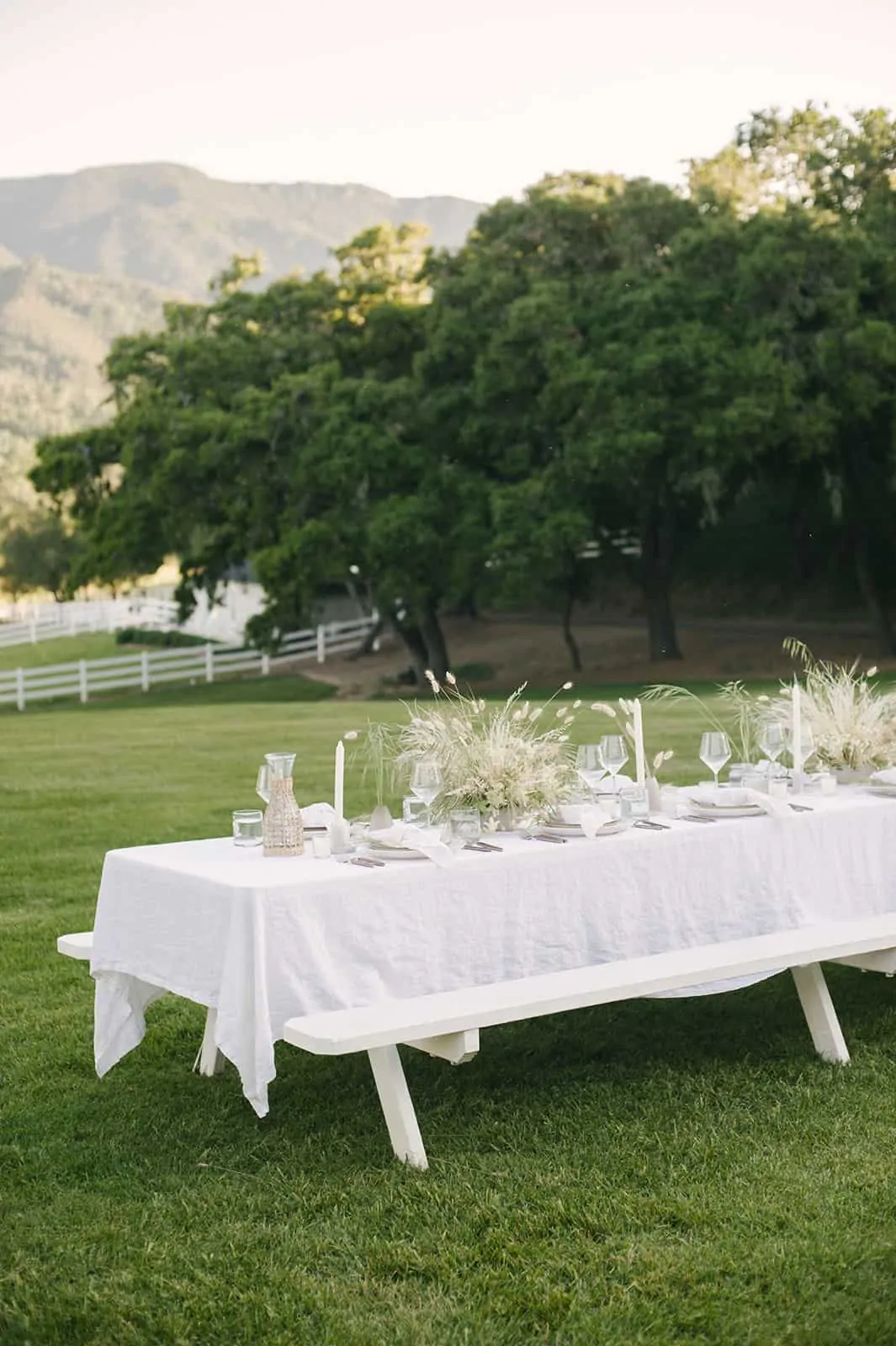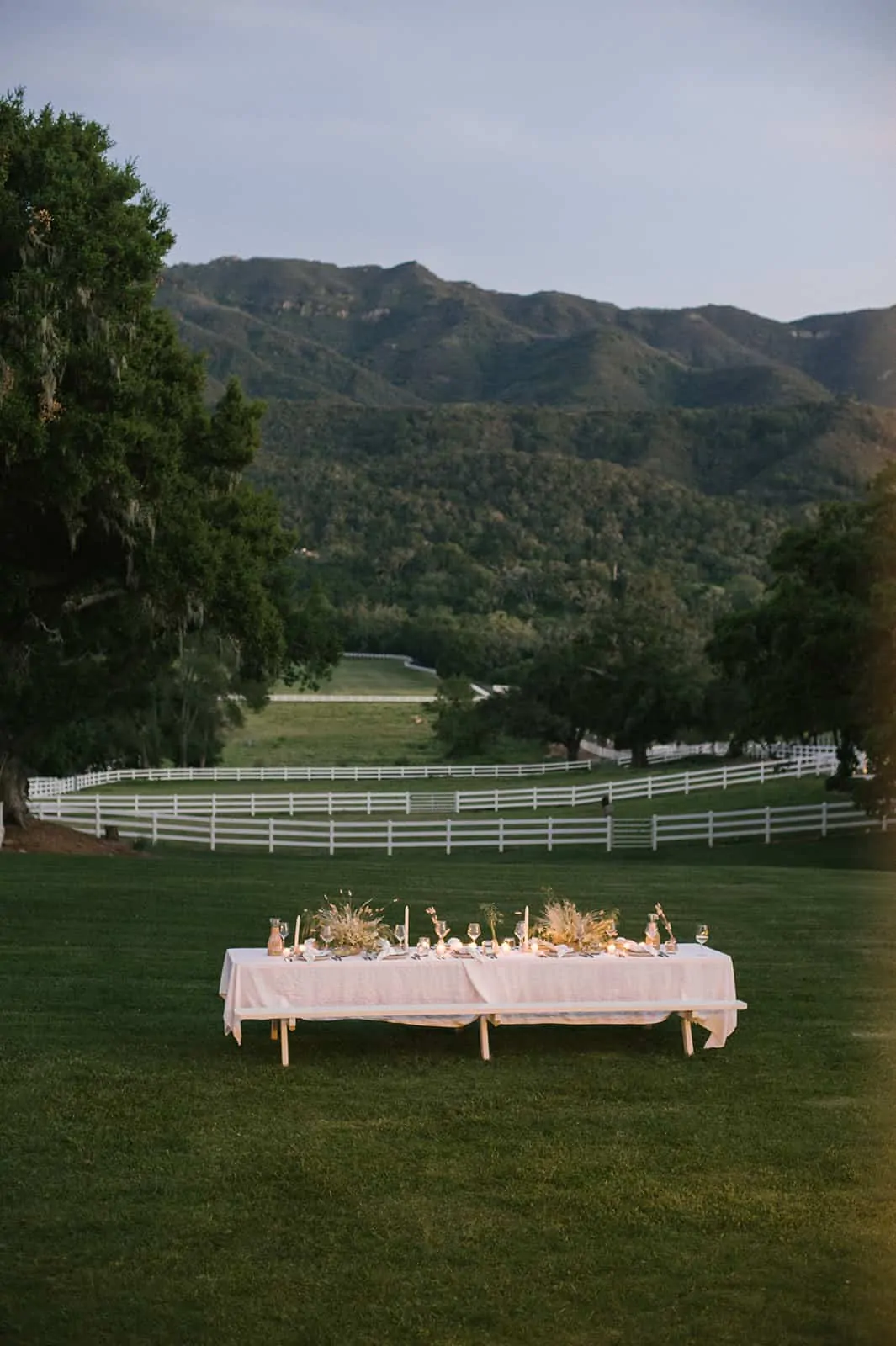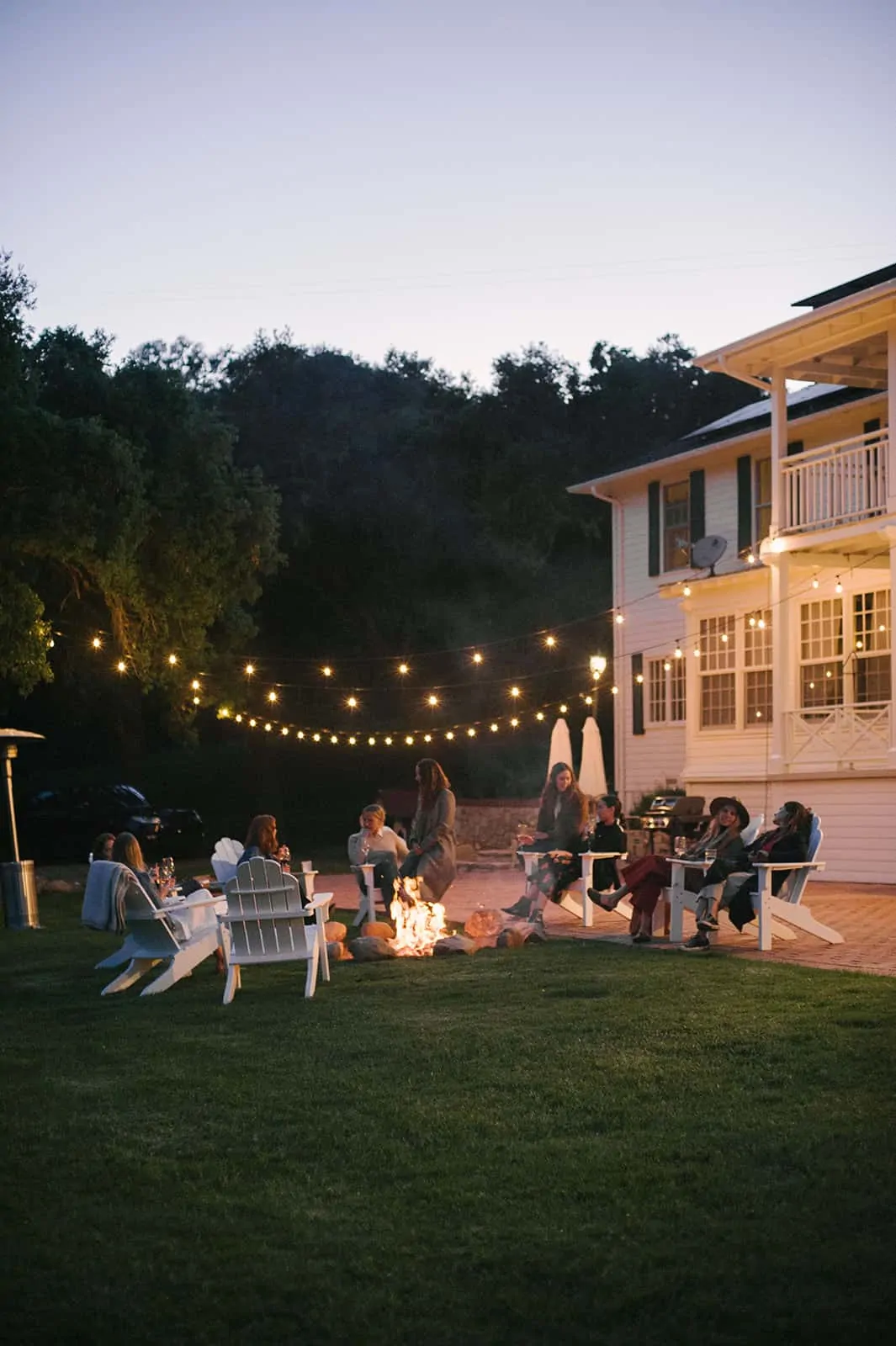 As if the retreat could get any better, we started the following day with meditation guided by the incredibly ladies of Well Soul. The practice of being more mindful is something I have been learning more and more about over the past couple of years, so I was excited to spend some time with Kasey + Jakki learning and taking a moment to reconnect after a few days of bliss!
Following meditation, Pamela Salzman joined us for a cooking class! Pamela's energy was contagious and her relaxed approach to healthy eating was inspiring! She shared great insight into making easy swaps and smarter choices at the grocery store. Plus, she prepared the most delicious black bean burger I've ever had; I think you'd love her cookbook, Kitchen Matters!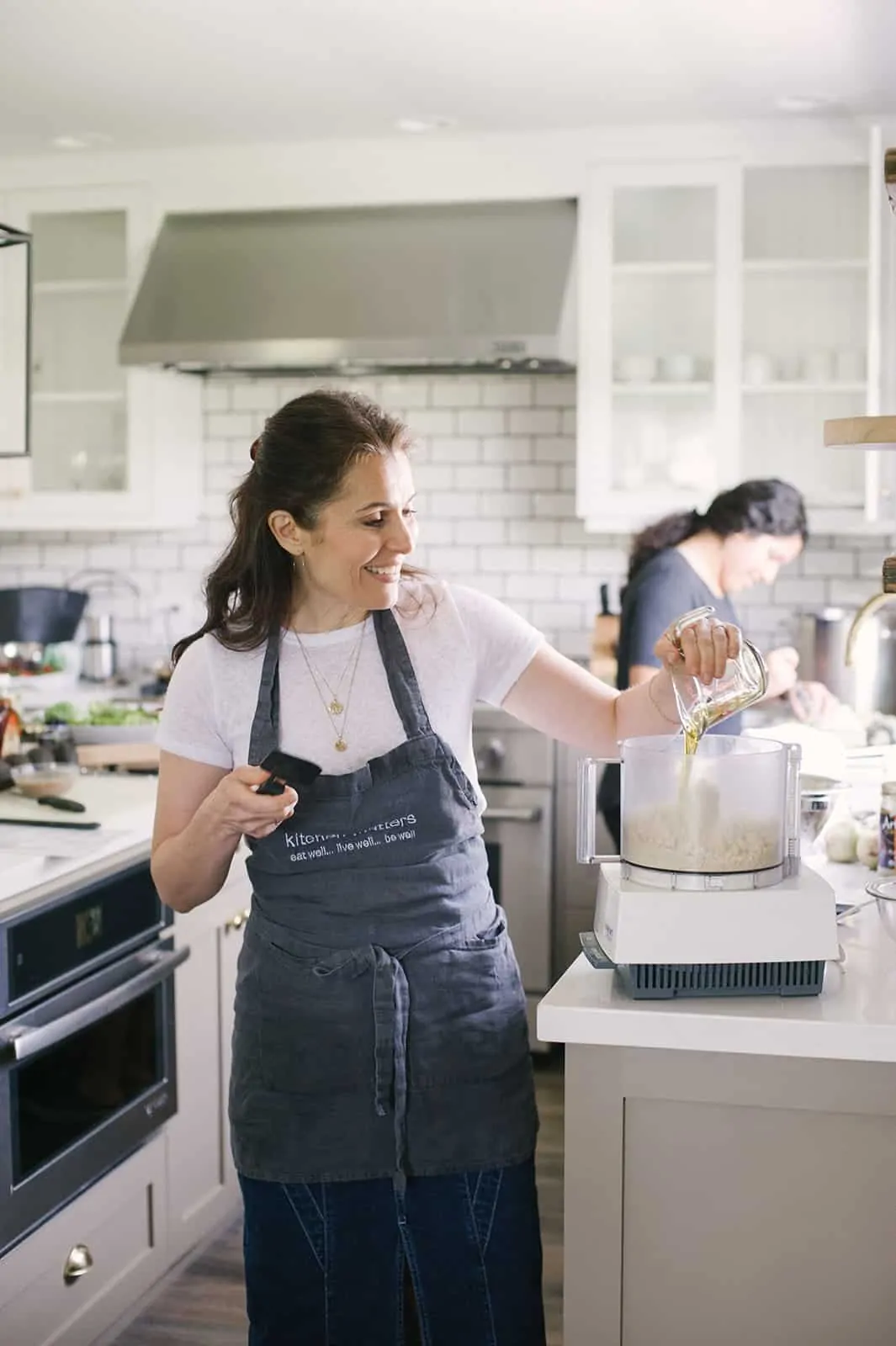 To finish off the retreat, we dined under the beautiful trees nestled next to the horse pasture and enjoyed the lunch Pamela had prepared for us. The food was absolutely fantastic, but I think the table set by Jenni and her team was the most spectacular! Every detail was absolute perfection and made even more special with a few visitors from the neighboring pasture.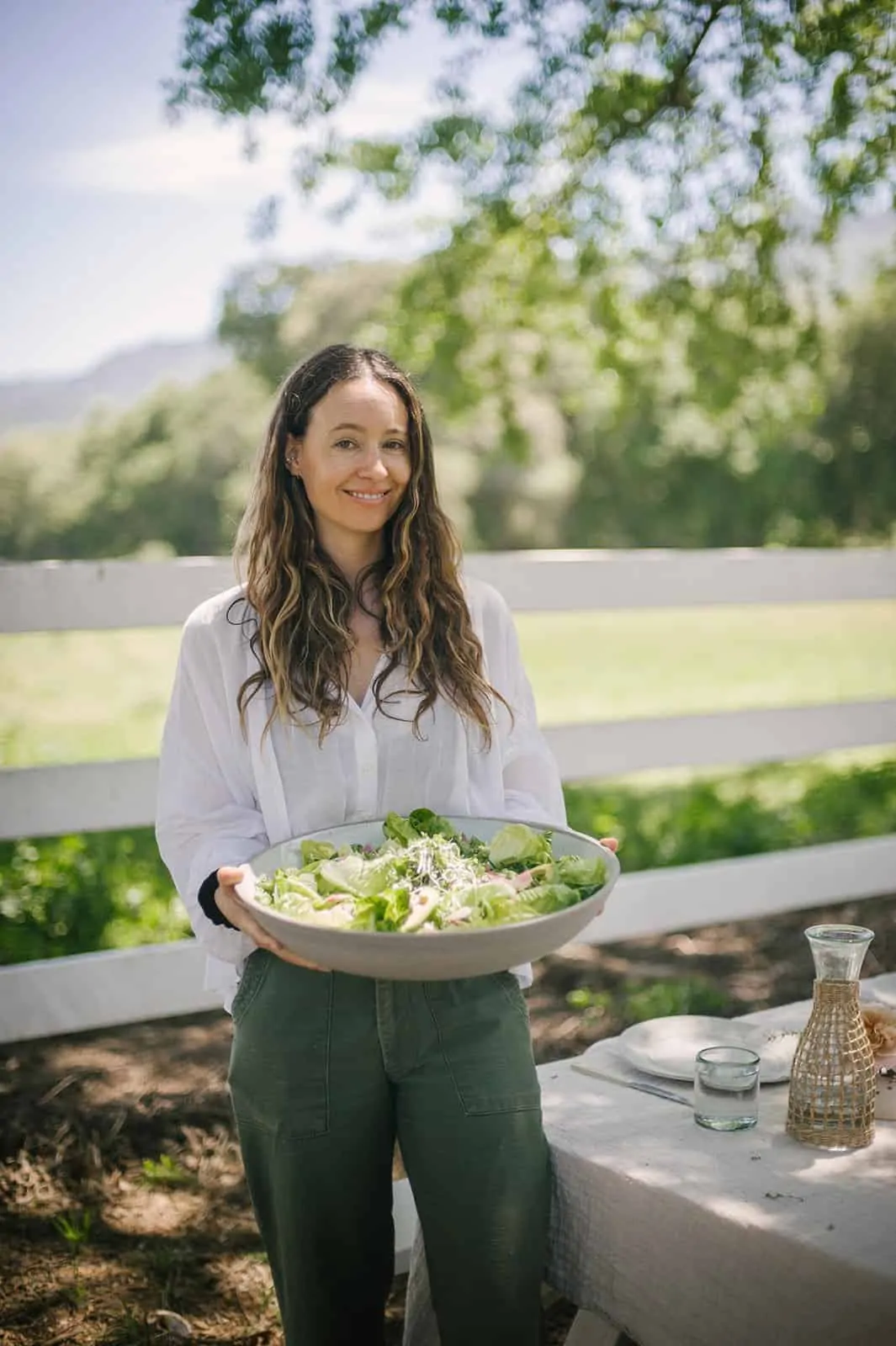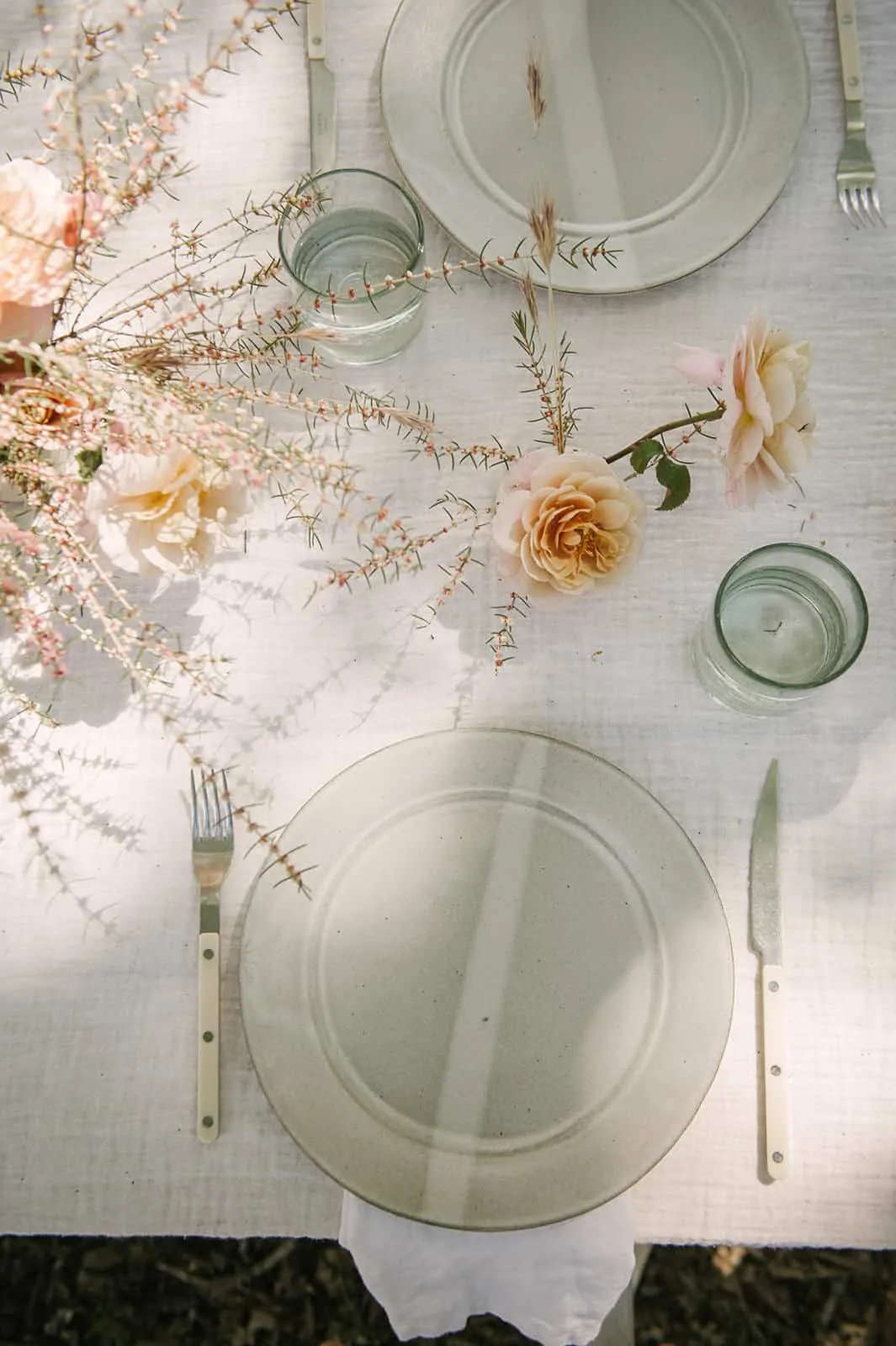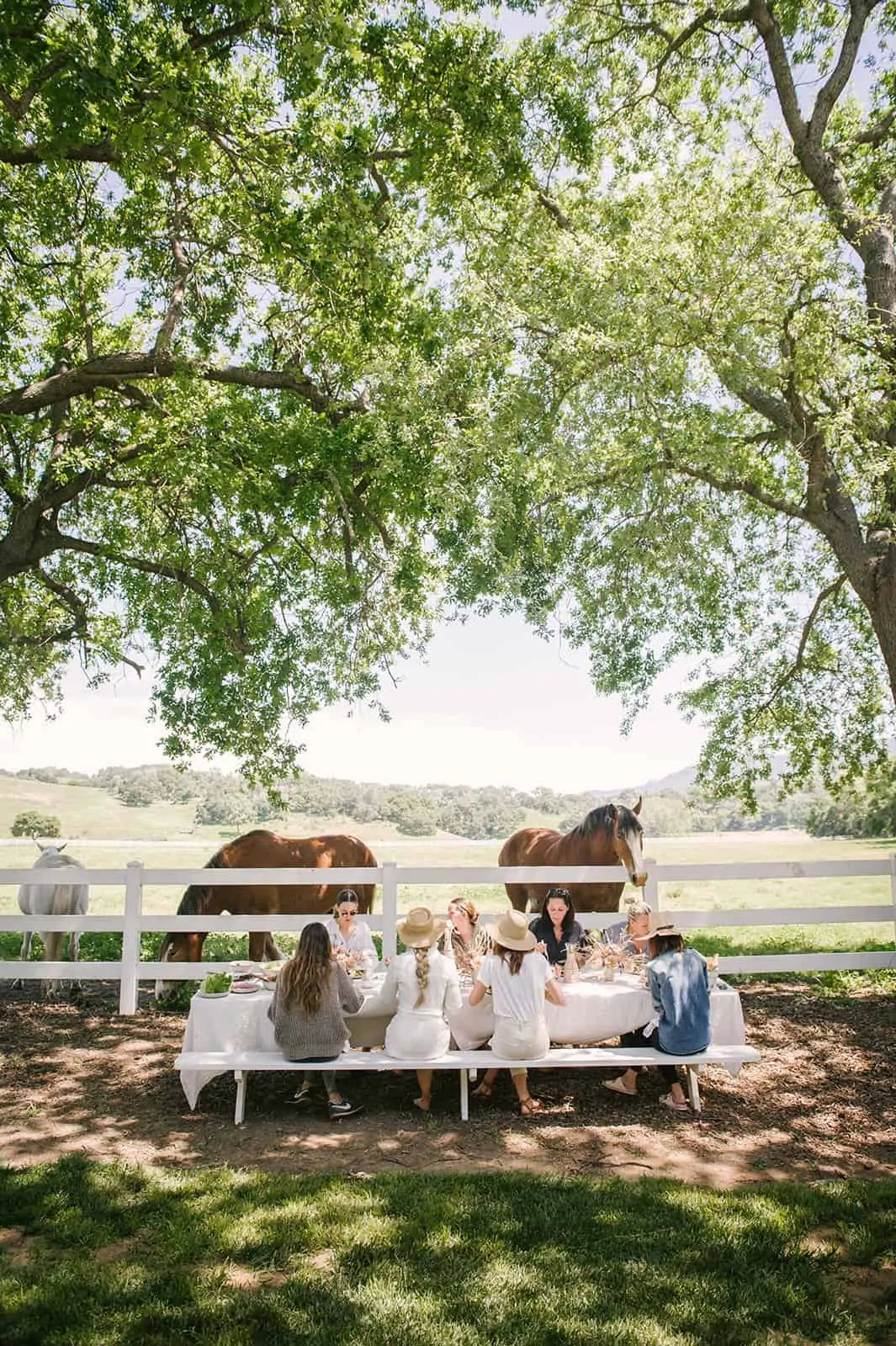 I was so honored to be a part of this celebration and loved having the opportunity to rest and unwind with a group of encouraging women. A big thank you to Jenni and her entire team for making the retreat so special! No detail was left untouched, and I felt as if I was living inside the pages of Pacific Natural!
I received many questions about how you might visit Folded Hills?
There are three ways you can visit:
This retreat was so special because the Folded Hills Ranch property is not generally open to the public, so having the opportunity to stay as a guest was a true treat! However, as a wine club member you can receive special invitations such as private tastings on the dock, attend member only events, etc… Click here for more information about joining.