Plan Your Trip to the Paris Flea Markets
This post may contain affiliate links, please read my disclosure policy.
Whether you're a Boxwood Avenue reader or you simply landed on this page searching for "Paris Flea Market Guides", there's one thing you should know – I have a deep love of all things French.
That love affair combined with my second love, interiors, is one of the foundational pieces of my entire business. So it will be no surprise to you to find that the Paris Fleas are my version of Disney Land. I might go on a limb here and guess, you feel the same way? I am so glad we found each other :).
On my recent trip to Paris we visited the fleas as a buying trip for my shop Boxwood Ave. Mercantile. We found all sorts of things with the help of my new friend The Antiques Diva!
The Paris Flea Markets can be a little overwhelming if you've not been. With over 1700 vendors, you may be unsure of where to start! I hope this guide is helpful when planning your trip.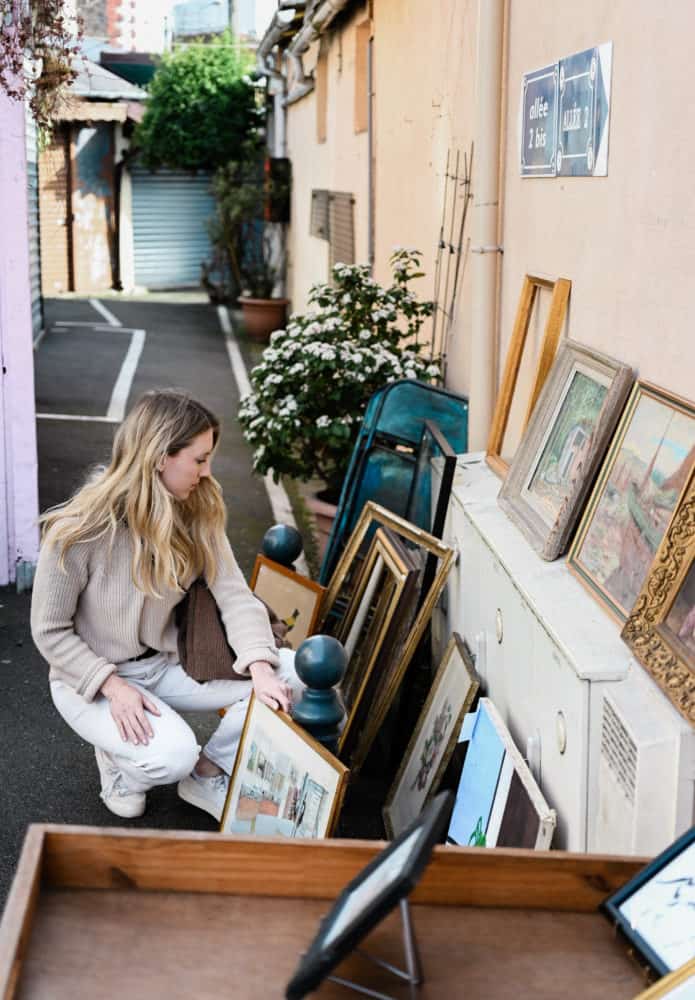 ---
Interested in flea market shopping together?
We're heading to the South of France for a dream French vacation including flea market shopping, food, wine, and sight seeing in collaboration with my dear friend Chateau Sonoma!
click here for early access to tickets
---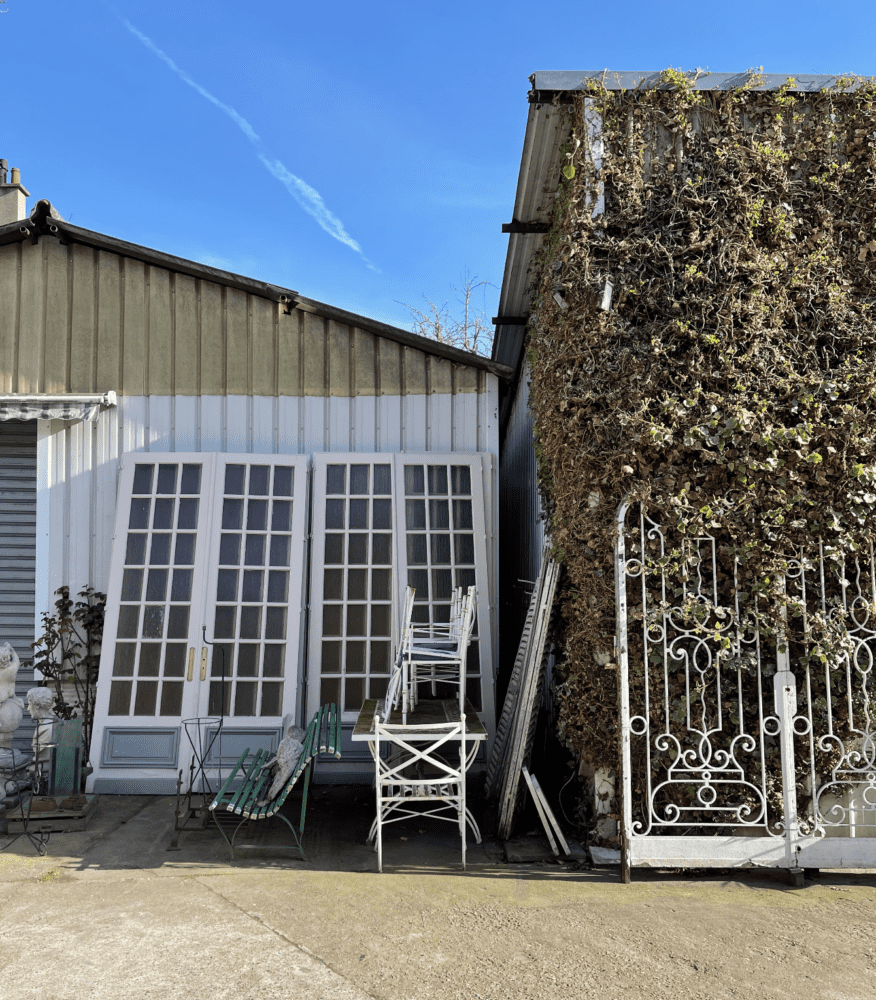 What are the Paris flea markets like?
If you've ever been to Round Top to do any buying, the Paris markets are similar in the sense that there are multiple large markets located next to one another, each with individual sellers and stalls inside.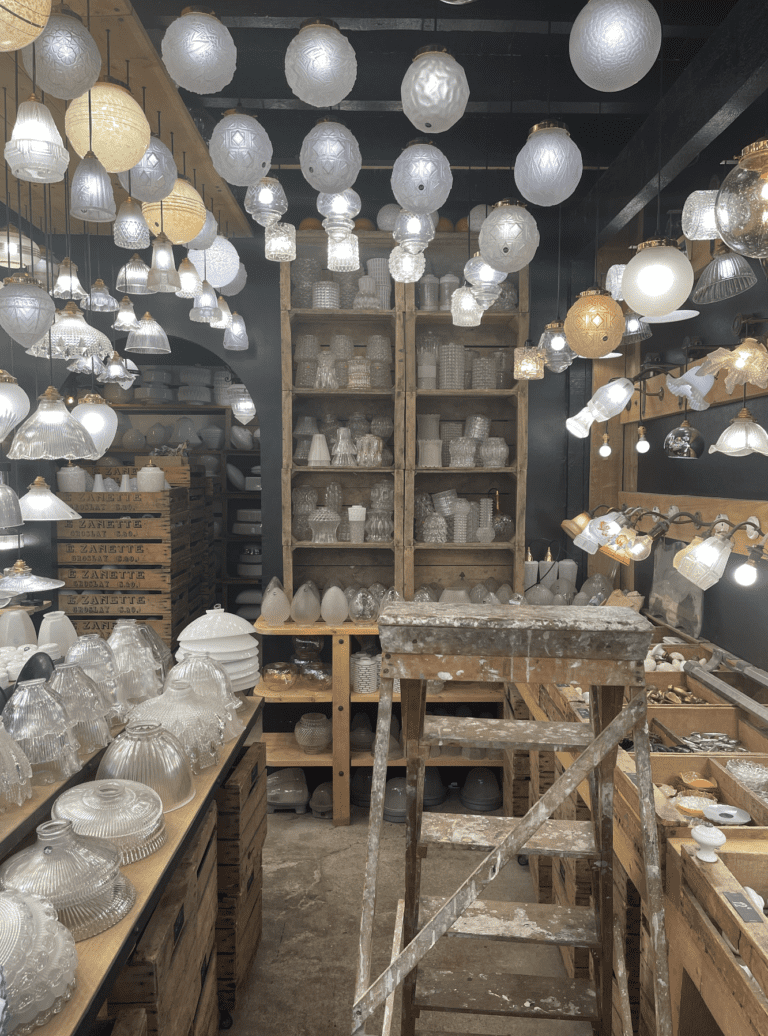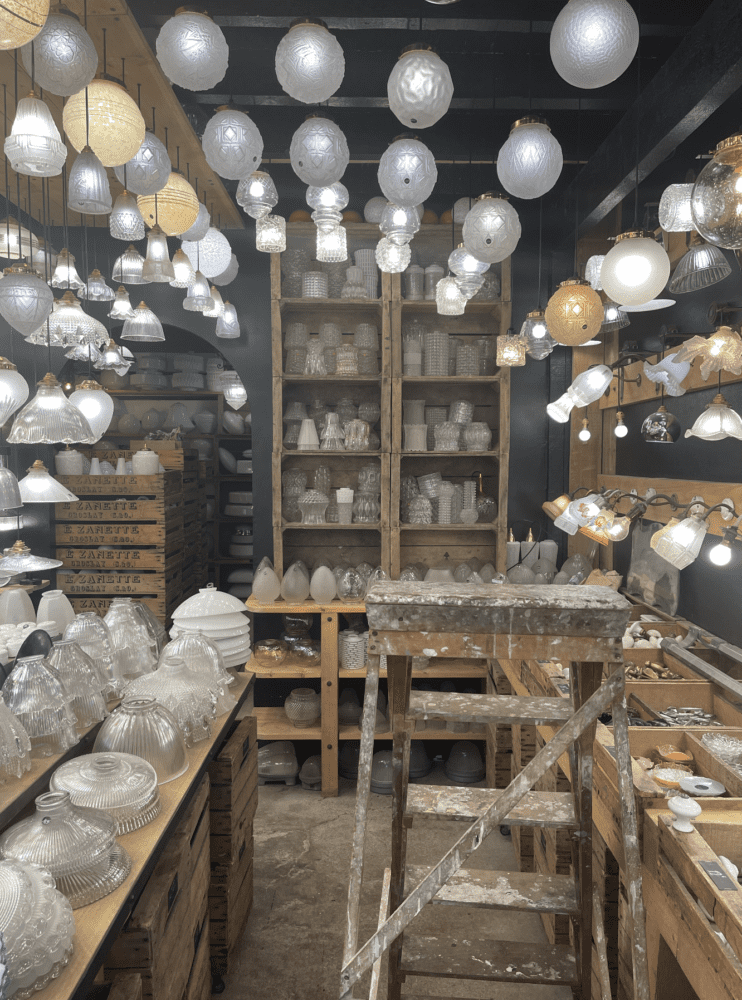 Which are the best markets to visit?
Like at Round Top, each market is known for specific wares such as art, antiques, clothing, etc… Some of our favorites include:
Paul Bert: Known for their mixture of furniture, decor, and accessories. Paul Bert is a large market with many vendors, you'll find a more curated mix and higher end pieces here.
Vernaison: One of the original markets, Vernaison houses homewares and furniture from the 18th-20th century. Known for selling "second hand" items, this is a must!
L'Entrepôt: One of my very favorite stops, you'll find some of the most exquisite antique architectural pieces here (priced accordingly).
Biron: This market aims to differentiate itself from its neighbors by partnering with dealers offering only the best art and antiques! While priced accordingly, you can find great primitive wood furniture here.
Dauphine: You'll find a mix of things here, but great prices can't be beat! We suggest starting here then working your way around Vernaison before heading to Paul Bert.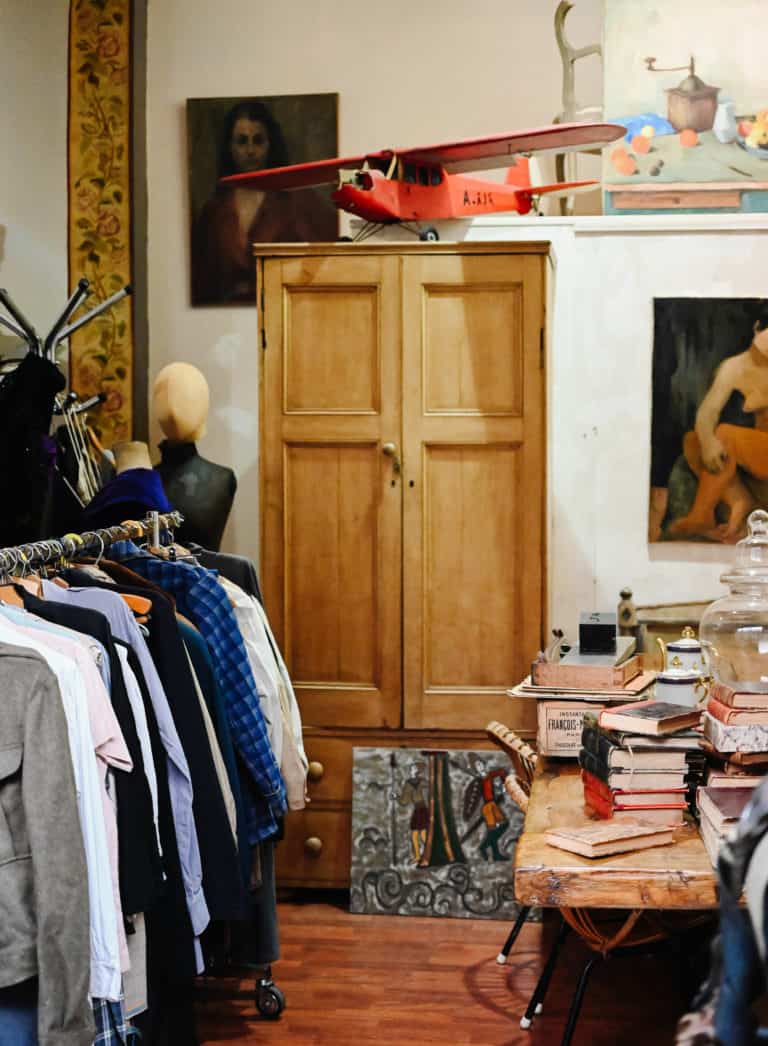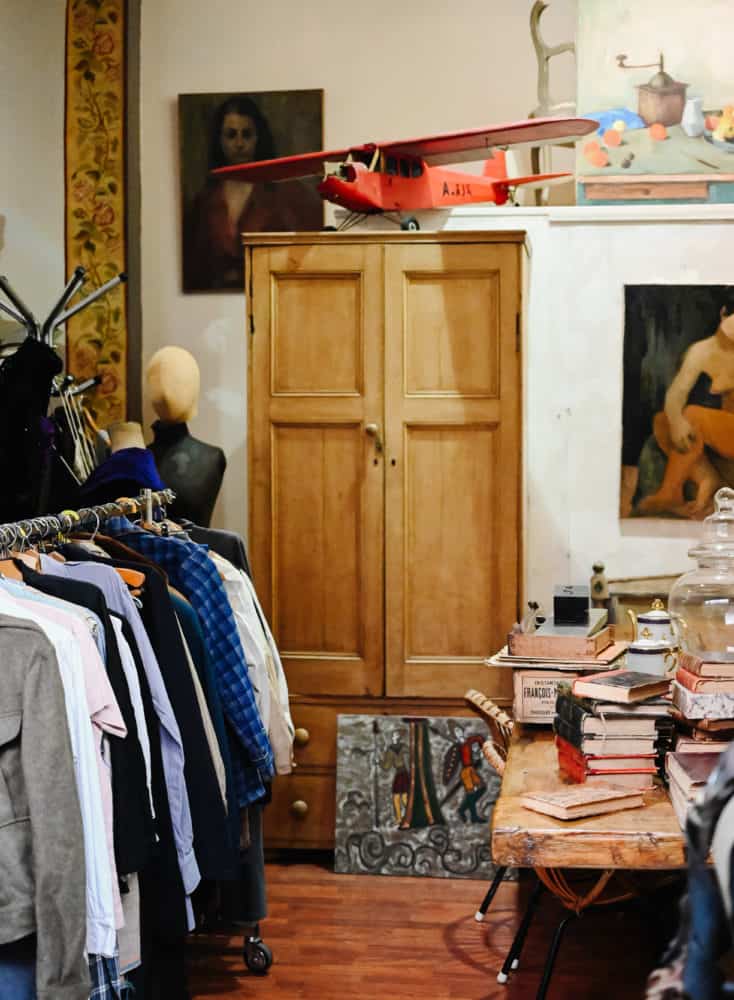 How to get to the flea market?
Marché aux Puces is located in St-Ouen on the outskirts of Paris. The hub of the markets are located on Rue des Rosiers.
To get to the market, you can drive, Uber / Taxi, or take the Metro.
If taking the Metro, you'll want to take line 4 to Porte de Clignancourt and walk over the concrete pass.
If you aren't familiar with public transport, an Uber costs $20-$30 from the center of Paris.
When to visit the Paris Flea Markets?
Saturday 10:00 am – 5:30 pm
Sunday 10:00 am – 5:30 pm
Monday 11:00 am – 5:00 pm
Unlike usual brick & mortar shopping, the fleas are only open on the weekend, Saturday and Sunday (and kind of on Monday). Plan to visit on the weekend to find a variety of wonderful things!
It's best to arrive early as the markets can become crowded in the afternoon.
You will find some stalls open on Monday, but it's best to get there early as many will close early.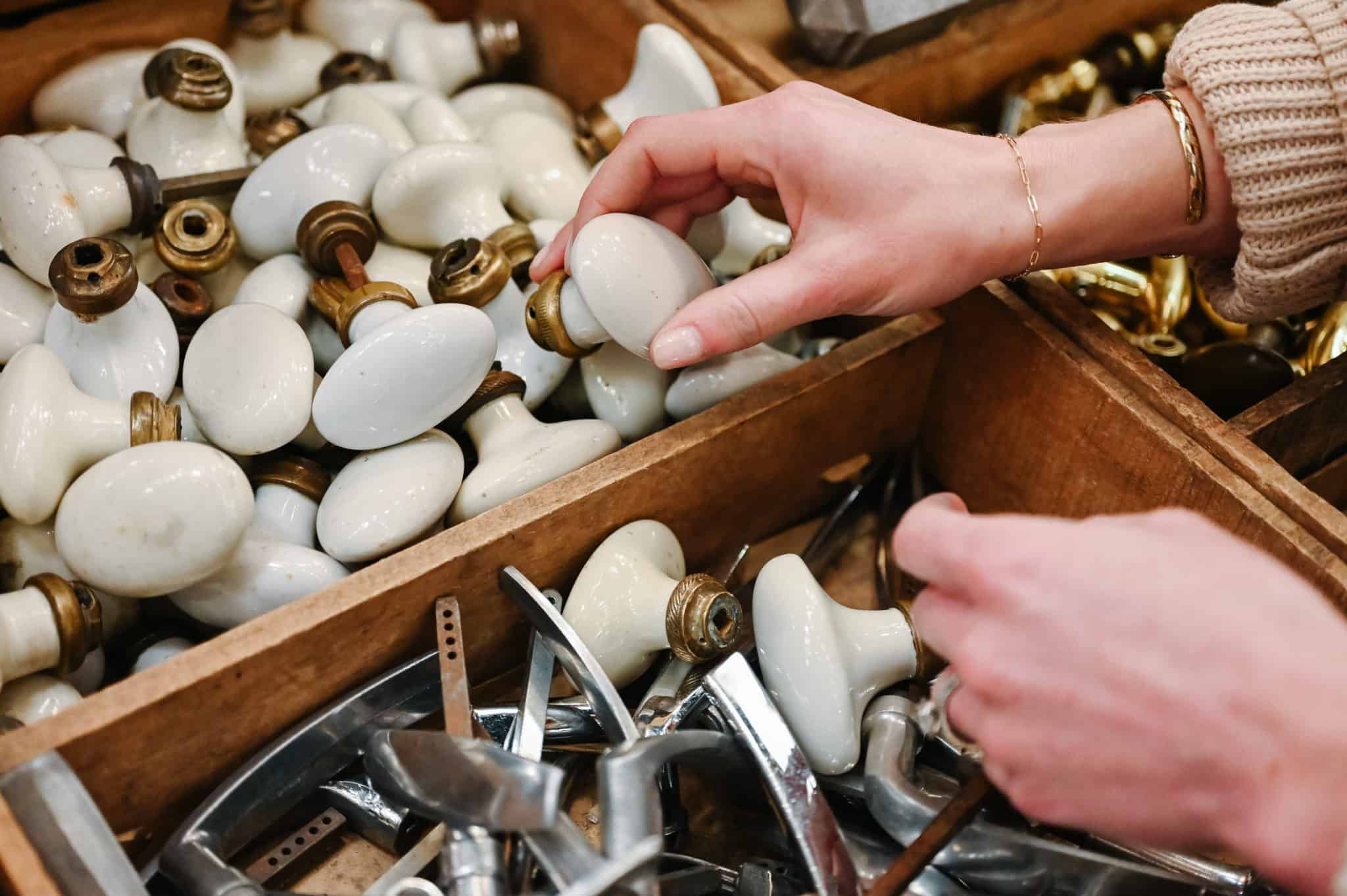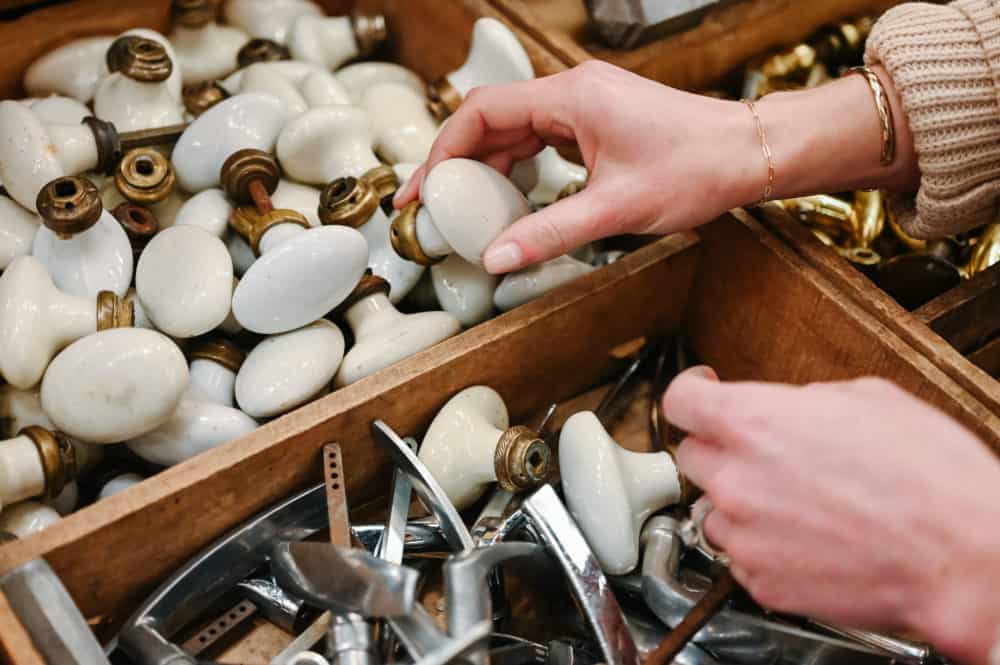 Helpful Tips for Flea Market Shopping
You'll find the area is a bit eccentric and known to be a target for pickpocketing and theft. When visiting any large city, it's always best to stay aware of your surroundings.
It's best to wear a fanny-pack or crossbody bag that zips closed. Leave your passport and other valuables at home, only bringing the necessities.
As you'll read below, the fleas a casual – no need to wear anything flashy.
It's always acceptable to barter!! Say things like, "What's your best price?" or "I can only do $XX for that."
If you'd like expert guidance of the fleas, I highly recommend booking a tour. We arranged a tour with The Antiques Diva team, and it was incredibly valuable. The cost of the tour was 100% offset by the time and money saved by having their help throughout the day!
Shipping Things Home
We recommend working with a shipping company to arrange shipment back home. You'll have two options: air freight or sea freight.
Of course you can always bring things home with you to send back in your suit case, this is a great option if you don't plan on buying a whole lot!
However, if you plan on purchasing furniture or lots of goodies – it's super easy to work with a shipper.
We love working with EDET, stop by their office FIRST to pick up a tagging book. You'll use this book to complete your purchases with each vendor. At the end of the day you'll drop the book off, and they'll handle the rest. SO worth it!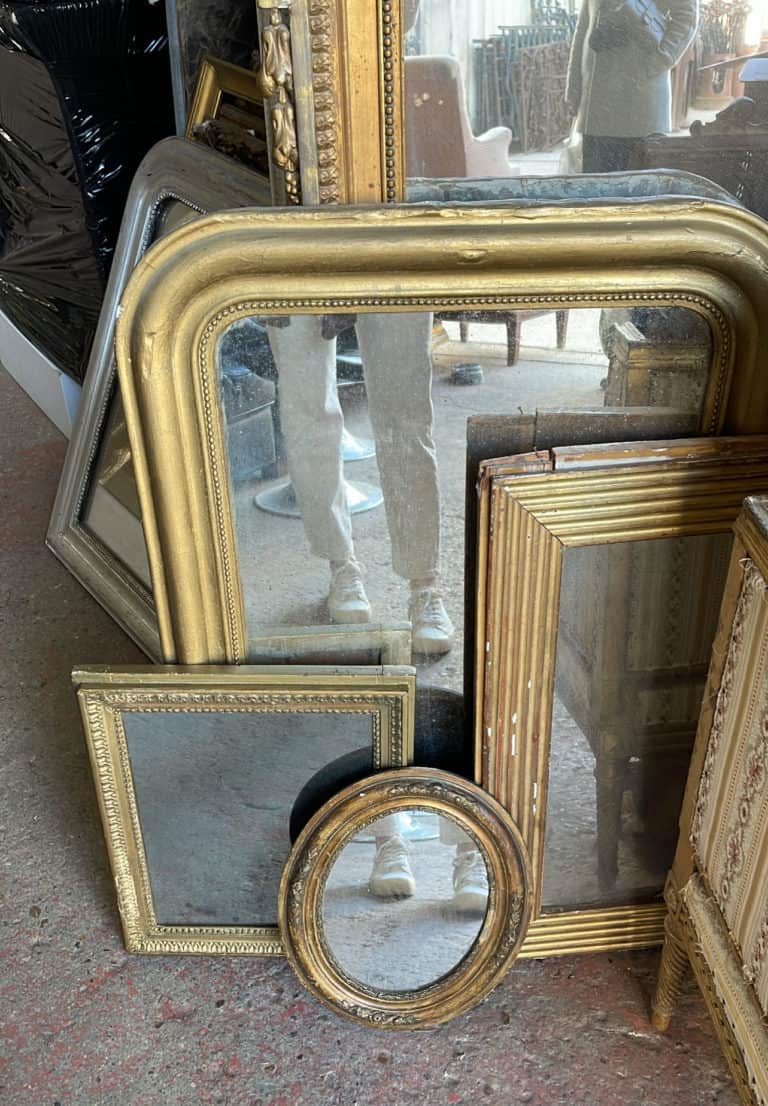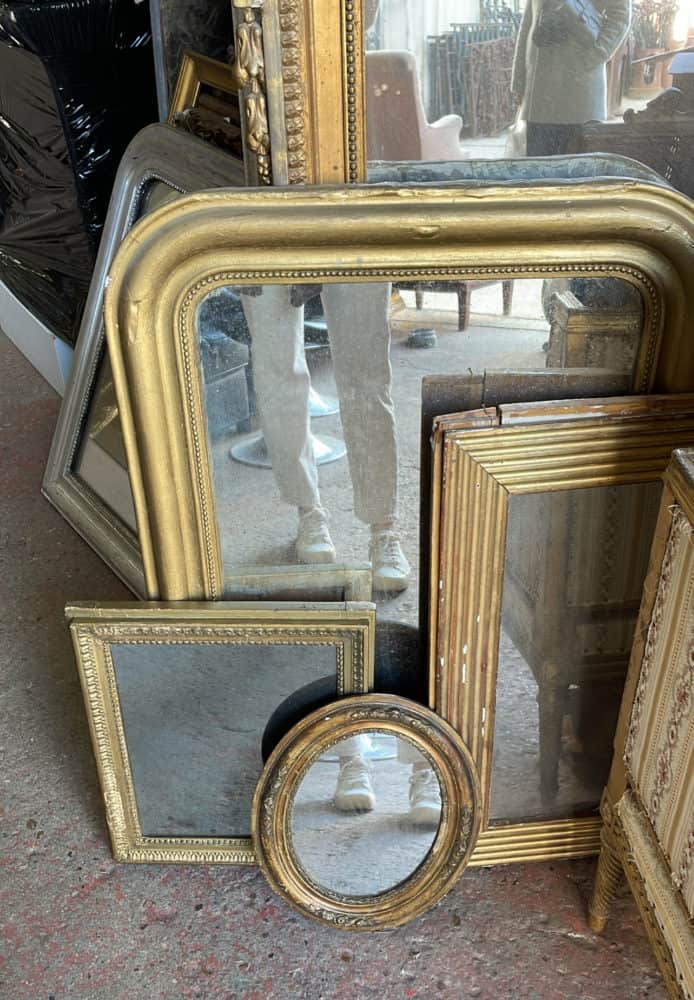 Marché aux Puces de St-Ouen History
The history goes a little something like this…In 1870 rag-and-bone men were chased out of Paris to the outskirts of St. Ouen. The men (crocheteurs) turned to the night to scour the streets of Paris in search of treasures from the trash. This nightly ritual earned them the more romantic label of pêcheurs de lune (fishermen of the moon), or less romantic…night sinners and bone pickers.
Come daylight, the men would barter and trade their finds. In 1885 – in an attempt to clean up the streets – the townspeople came together to require the crocheteurs to pay a fee in order to do business.
Over time, the area became quite popular as many Parisians enjoyed visiting during the weekend. Businessmen saw the value of the land and began purchasing plots of land to industrialize and rent out to the merchants. In short, this is how the first markets came to be!
The interesting culture of the crocheteurs and gypsies that lived within St. Ouen attracted Parisians and made the area a very popular spot to visit. Although hard-fought, the eclectic nature of the bistros, shopping, and people created an irresistible melting pot that continues to attract people from around the world to this day!