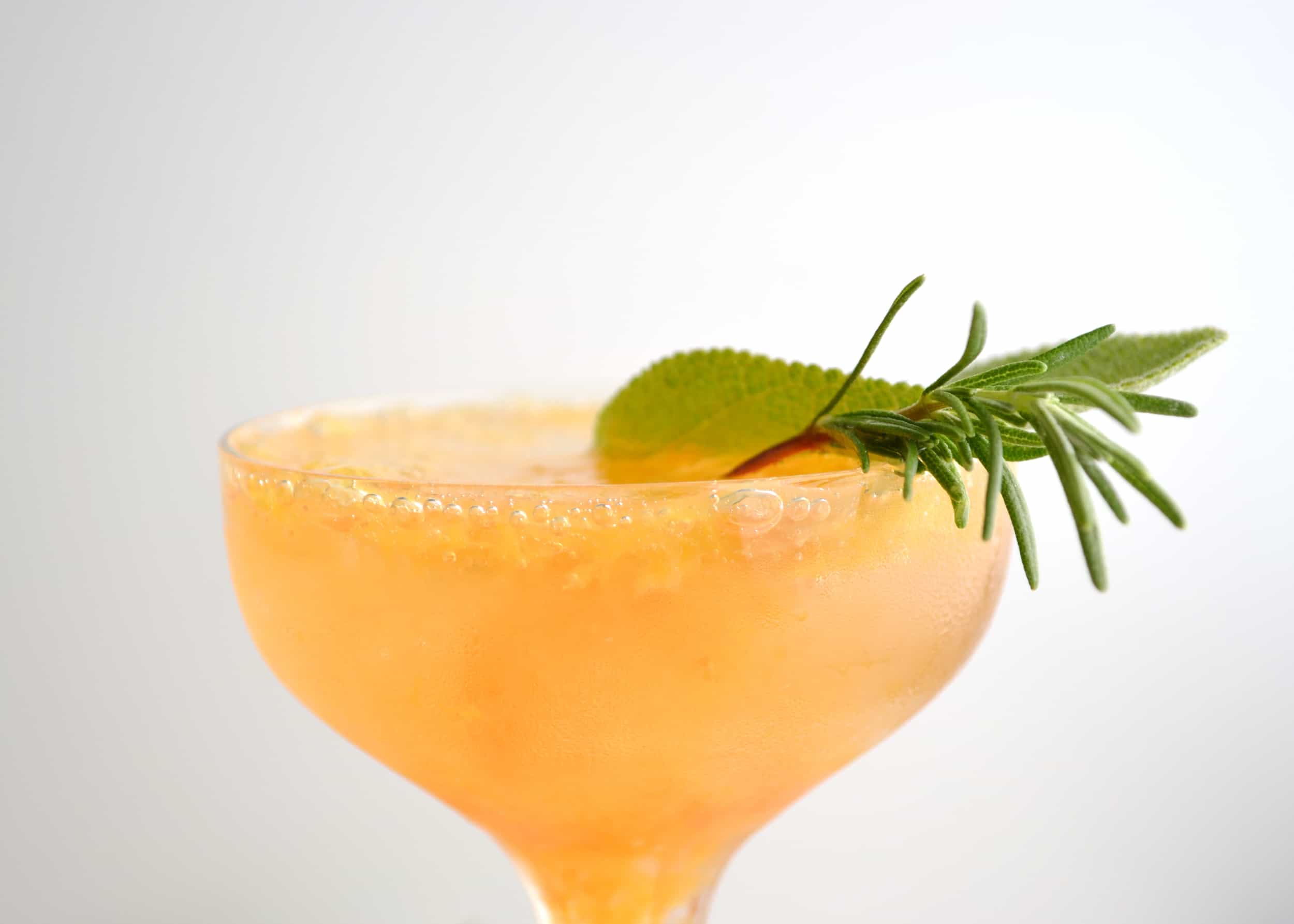 Using jelly in a cocktail is not only genius, it's super easy, and will definitely upgrade your cocktail game. You'll look like you've spend the day muddling and squeezing, but in reality, you've only done a little shaking. I love using different jellies when making cocktails because it takes the work out of making a simple syrup, plus it's loaded with flavor.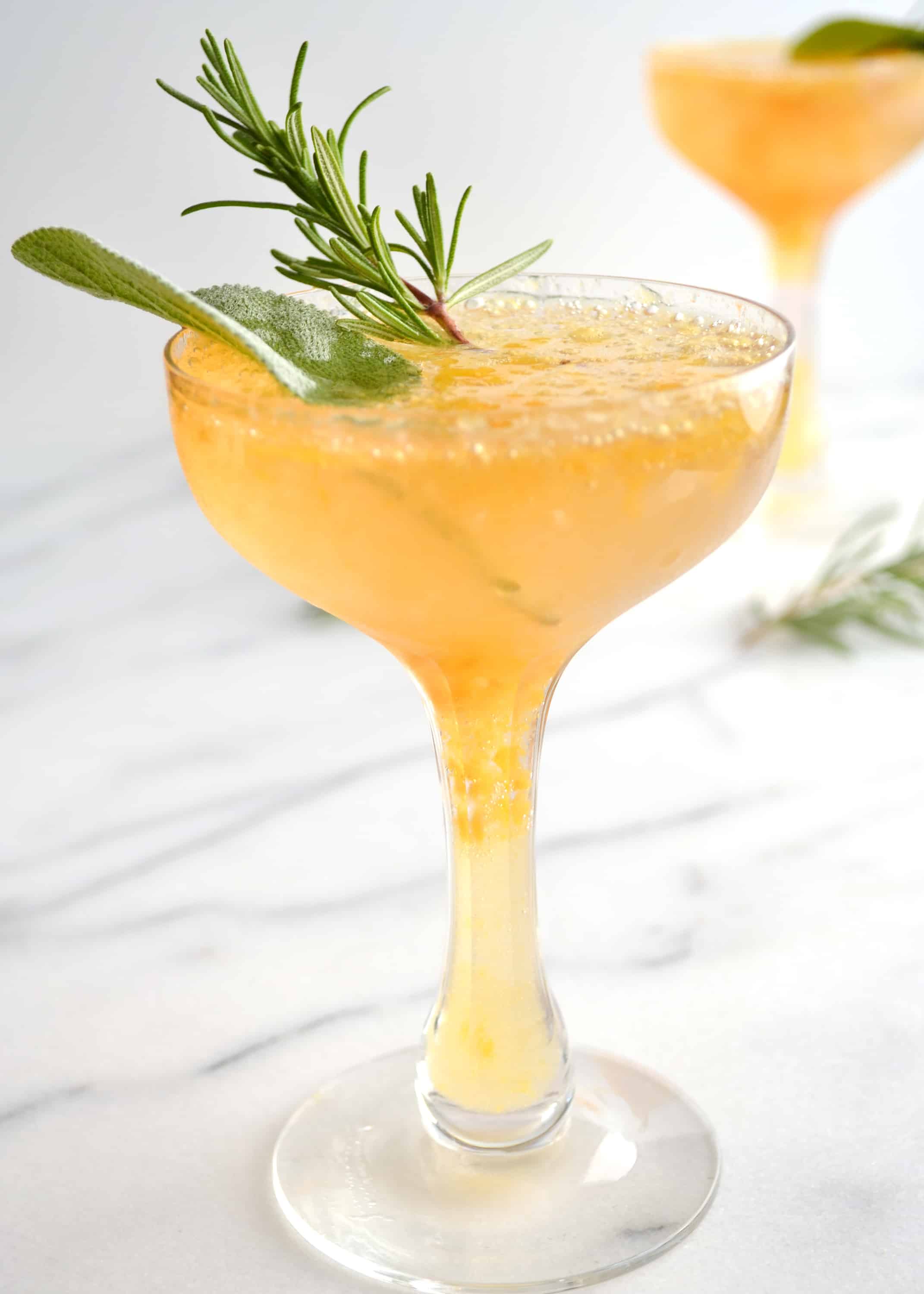 I also LOVE using herbs in cocktails. It's probably my favorite thing. In particular – I love sage. Sage is one of those herbs I try to use as much as I can in the summer, because the taste is unmatchable. This recipe combines sweet peaches and flavorful rosemary and sage, and tastes like summer.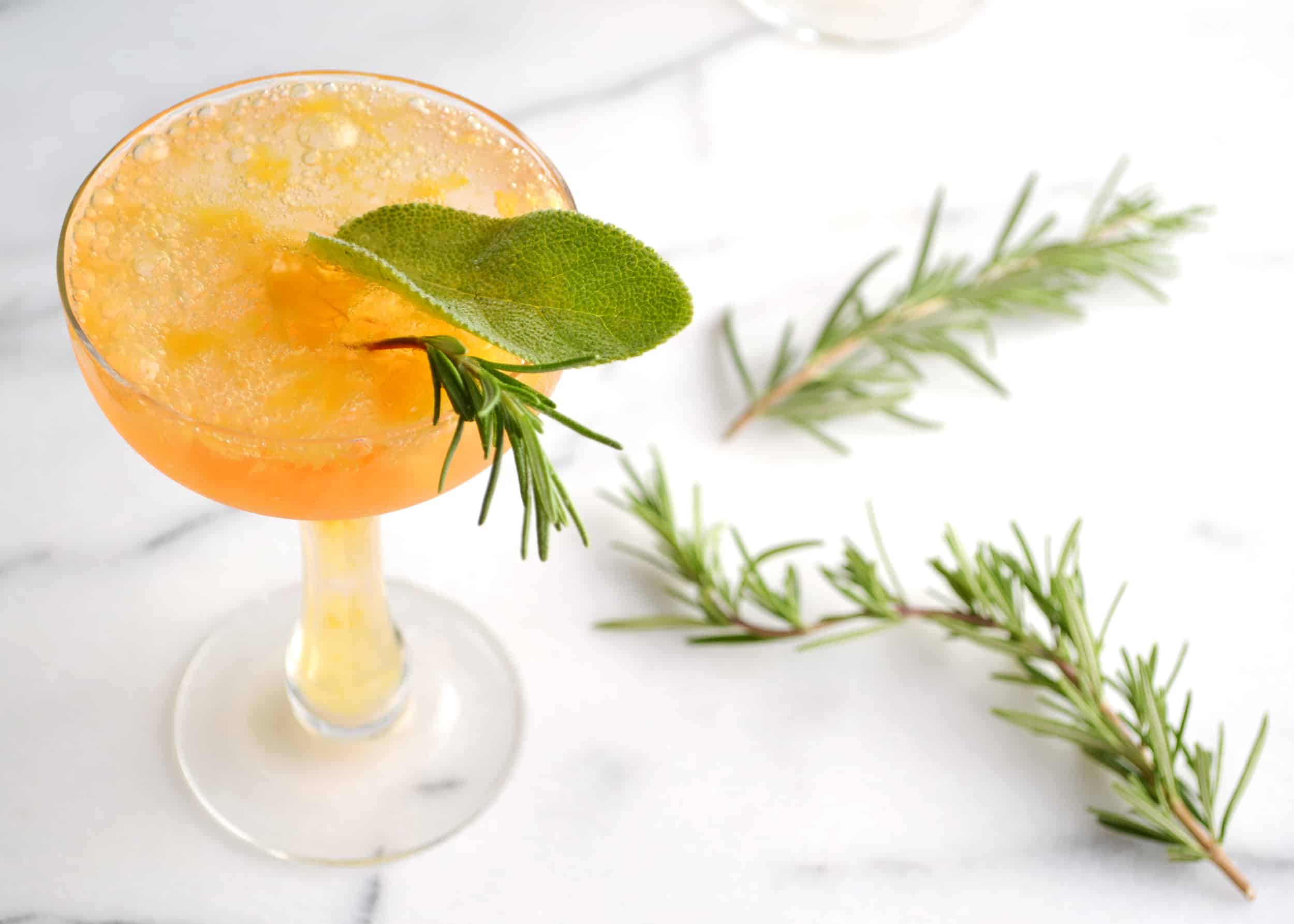 Rosemary Sage & Peach Cocktail
Ingredients:
3 oz gin or vodka
1/4 cup dry champagne
herbs for garnish
Combine vodka or gin and peach preserves in a cocktail shaker with ice. Shake well to chill. Remove ice and pour contents into two glasses, divided evenly.
Top with champagne, and garnish with fresh herbs.