Truth be told, I don't like grapefruits – but I do like grapefruit cocktails. Especially paired with fresh herbs, so this sage Paloma happens to be one of my favorites.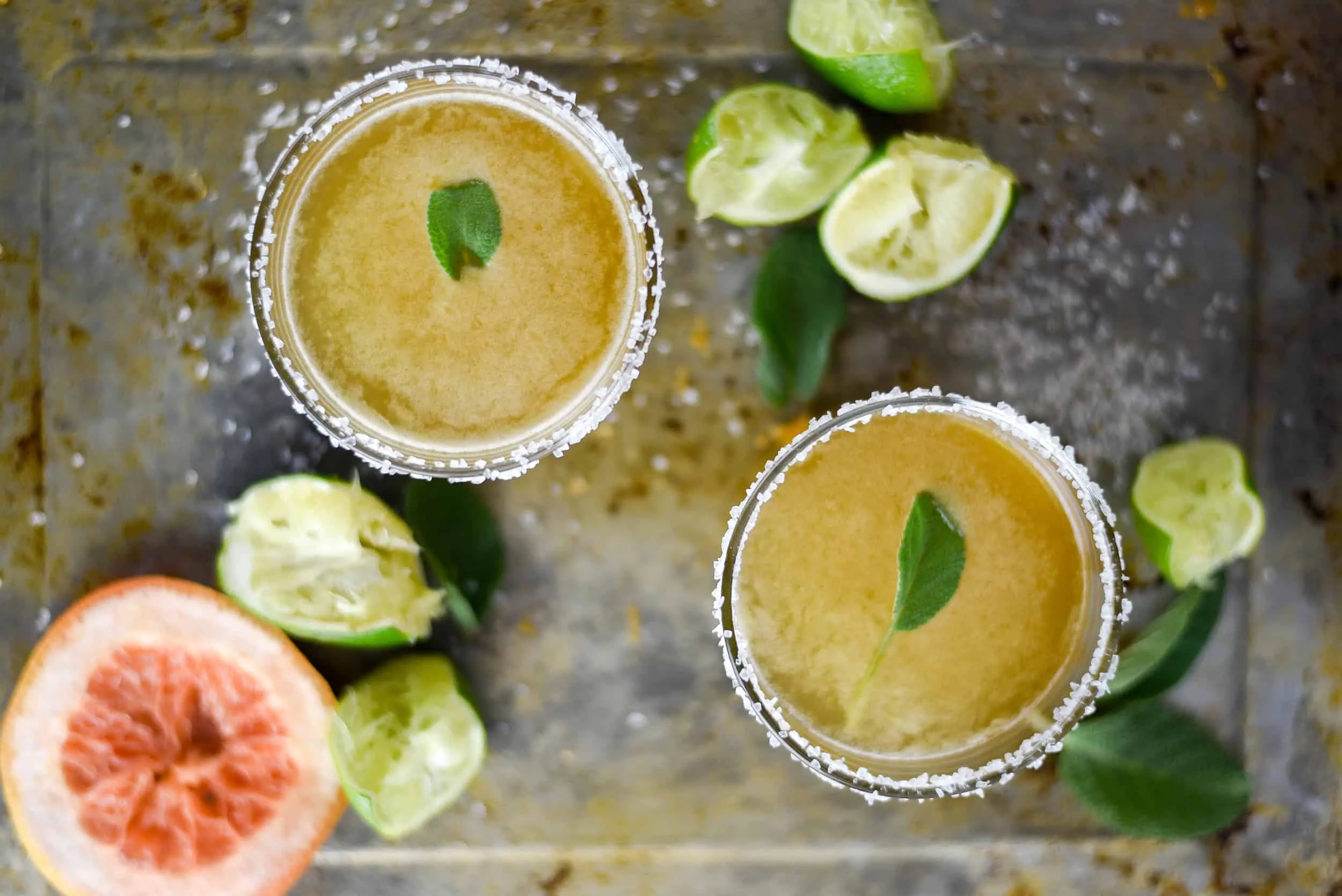 There was a time that I thought, "Who doesn't like grapefruits Chloe?"
Nobody.
So I cut into a big ol' juicy one, took a bite, and pretended to like it for five seconds, then decided to be the only person in the world who doesn't like grapefruit. Similar to my feelings about peanut butter.
I might not be the only one who doesn't like grapefruits, but you get the picture here. They're not my favorite. I only take them when they're disguised with tequila, gin, or vodka.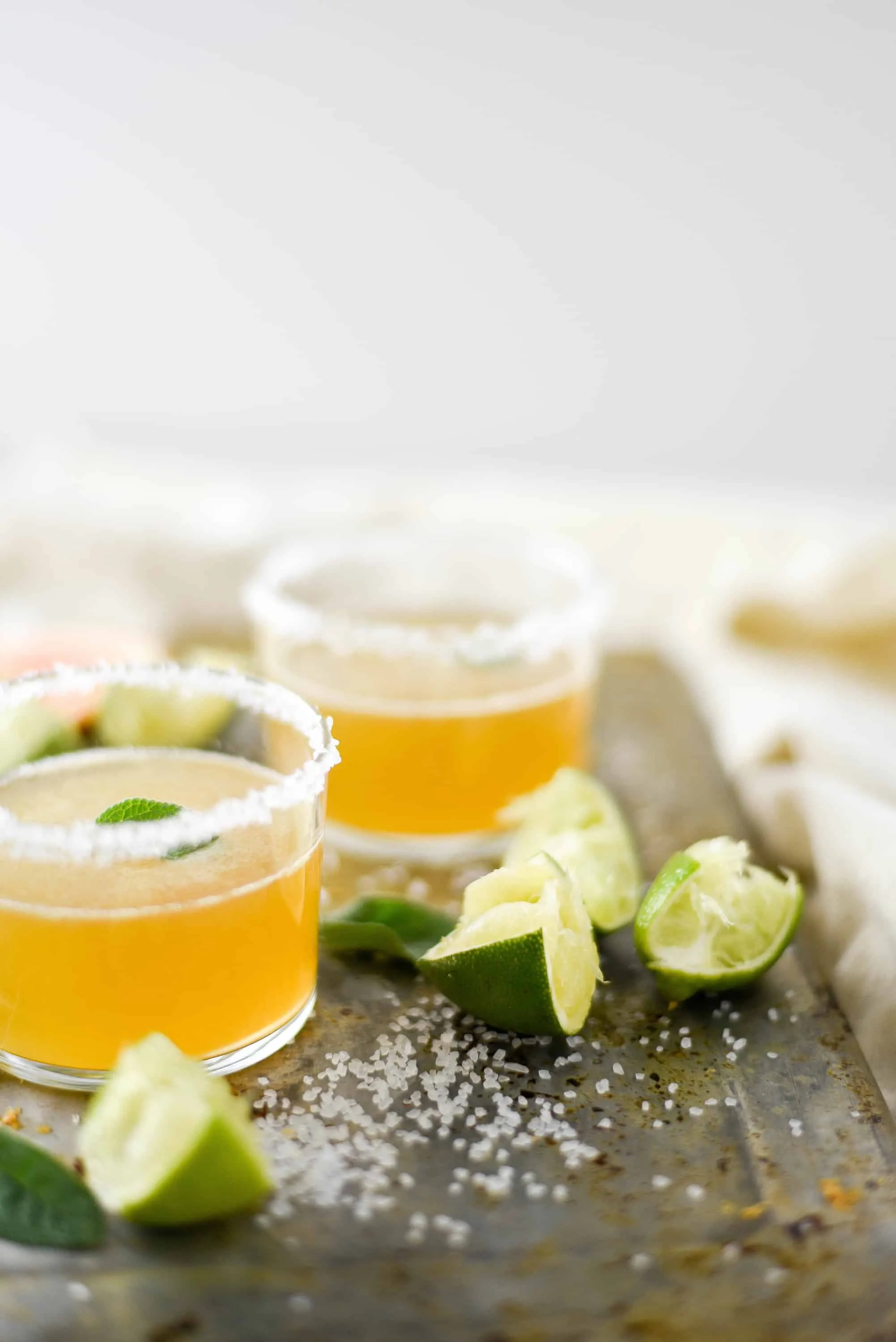 The homemade grapefruit syrup is delicious with fresh sage infused into it. The mixture happened a bit happenstance because sage was the only herb ready for picking out in the garden – so it made its way into the syrup. I am so happy it did, because it perfectly offsets the tart grapefruit flavor.
Sage Paloma
Combine all ingredients in a cocktail shaker – shake well over ice, and serve in a salt rimmed glass. Enjoy!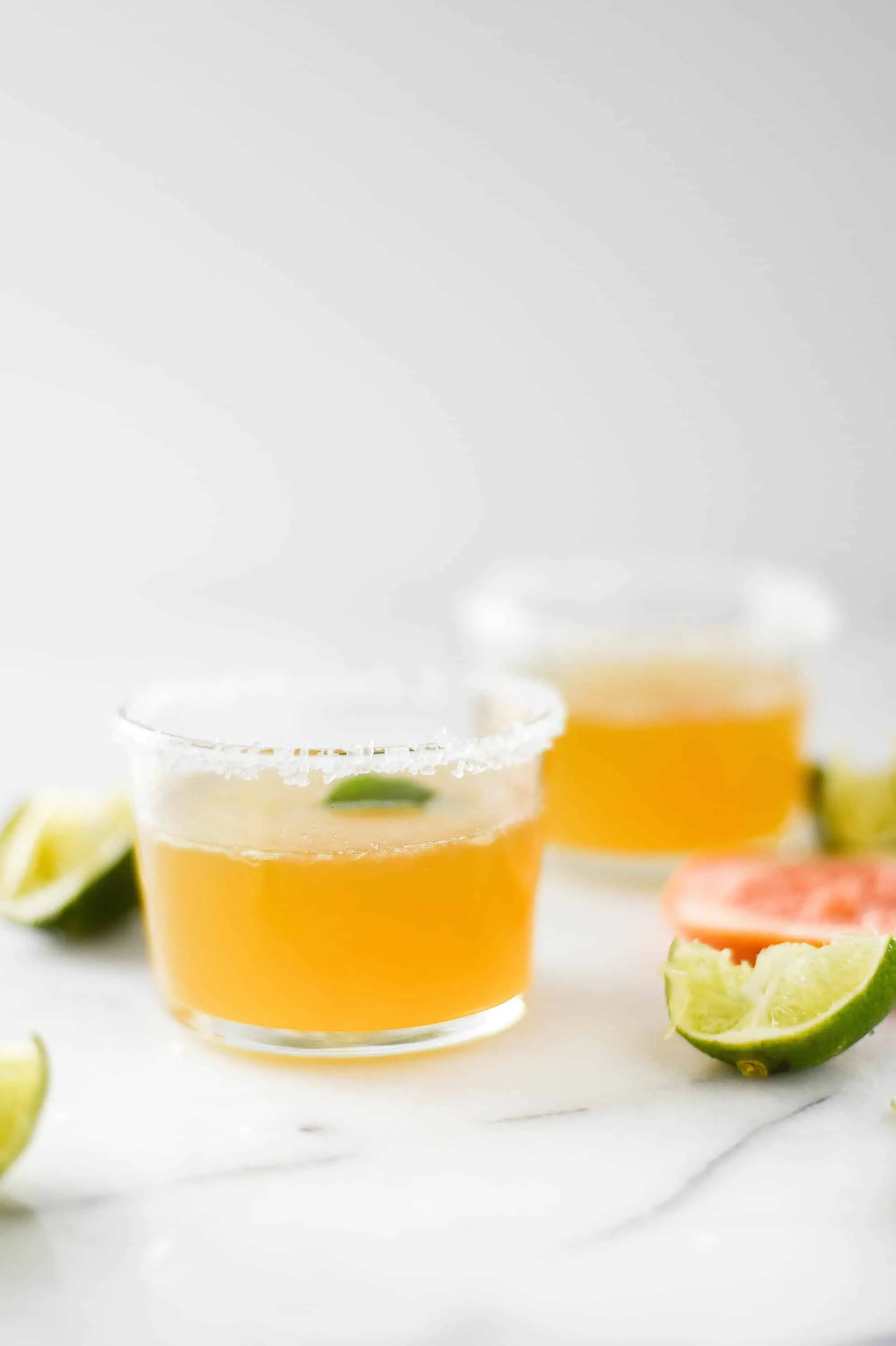 Sage Infused Grapefruit Syrup
Ingredients:
2 Grapefruits
2 cups sugar
2 cups water
Handful fresh sage
Quarter the grapefruits, and squeeze the juice into a small saucepan. Add the rinds and a large handful of fresh sage into the saucepan. Top with the sugar & water, and stir together. Turn the heat to the lowest setting, and let the mixture simmer for about an hour, stirring occasionally.
Turn the heat off, and let the mixture cool – you can even refrigerate this overnight for a stronger flavor!
Strain the syrup through a mesh strainer to remove pulp, rinds, and sage leaves.
Pour the syrup into a tight seal bottle, and save for up to a month.
What is your favorite way to enjoy grapefruits? I'd love to give them another chance!