Strawberry Sage Champagne Cocktail
This post may contain affiliate links, please read my disclosure policy.
It might be a bit of a crime to acknowledge that I have yet to post a champagne cocktail for #ToastingFromAfar. Champagne is my signature scent. I wear it like some women wear Chanel.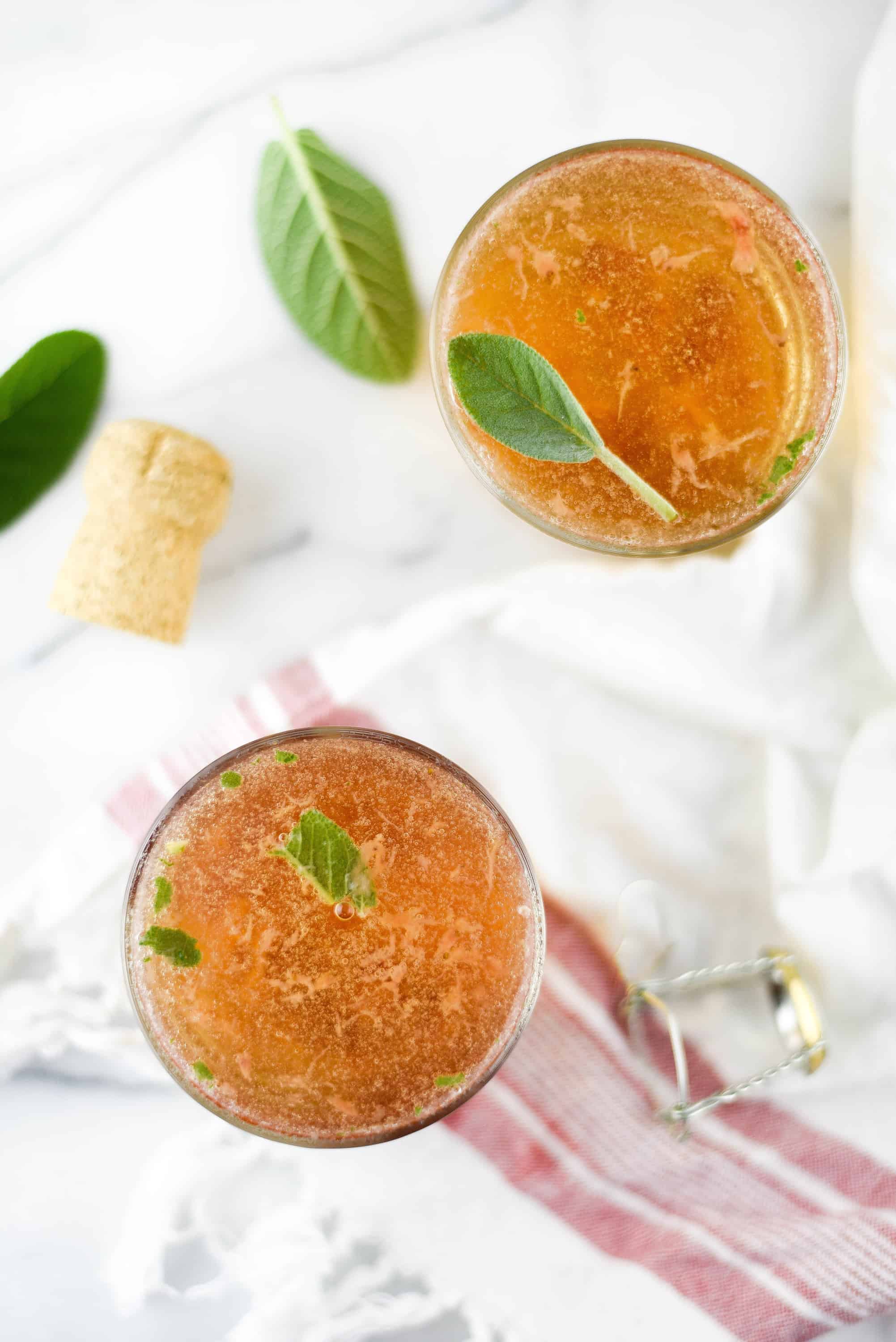 I like to keep my fridge pretty organized; putting fresh veggies in a basket, and herbs in glass jars (of all the things I choose to keep organized, why the hell I choose my fridge, I have no idea)… One day my bestfriendneighbor was over, sitting on my kitchen countertop, and glanced into my fridge, and giggled. "The only thing you have in there right now is champagne and cilantro." Yeah? So what? I follow a strict regimen of finishing my days with champagne. And cilantro is almost always necessary for daily living. Not to be confused with it's absolutely worthless brother: parsley.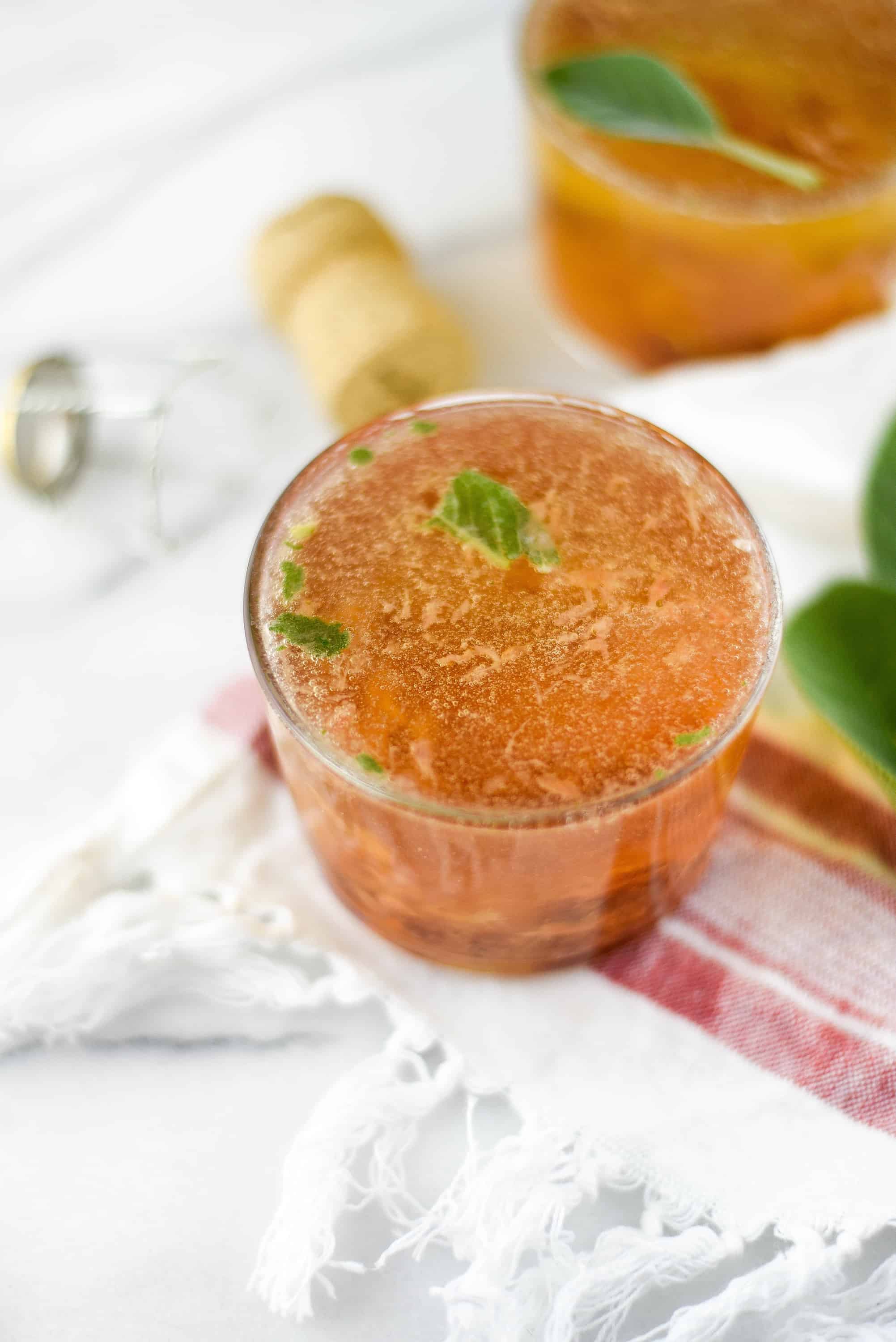 Next to goats, champagne is one of my favorite luxuries in life. I don't care for prosecco, I don't know what the Italians were thinking tampering with French perfection, but I will settle for sparkling wine, only if it's made using 'méthode champenoise'. Do I sound high toned yet? It's okay, I usually sip my champs whilst wearing muck boots and filthy jeans. Balance is the key to life ;)
Adding gin, strawberries, and fresh herbs to champagne makes for the perfect champagne cocktail to be enjoyed while in a party dress, or while in muck boots. Let me know how you like it, enjoy!
Strawberry Sage Champagne Cocktail
Shake gin, jam, and sage leaves well over ice. Pour into cocktail glasses, top with chilled champagne & enjoy!