Tangerine LaCroix Mocktail Recipe
This post may contain affiliate links, please read my disclosure policy.
This pineapple tangerine LaCroix mocktail is light and refreshing; the perfect summer beverage to serve at your summer get togethers.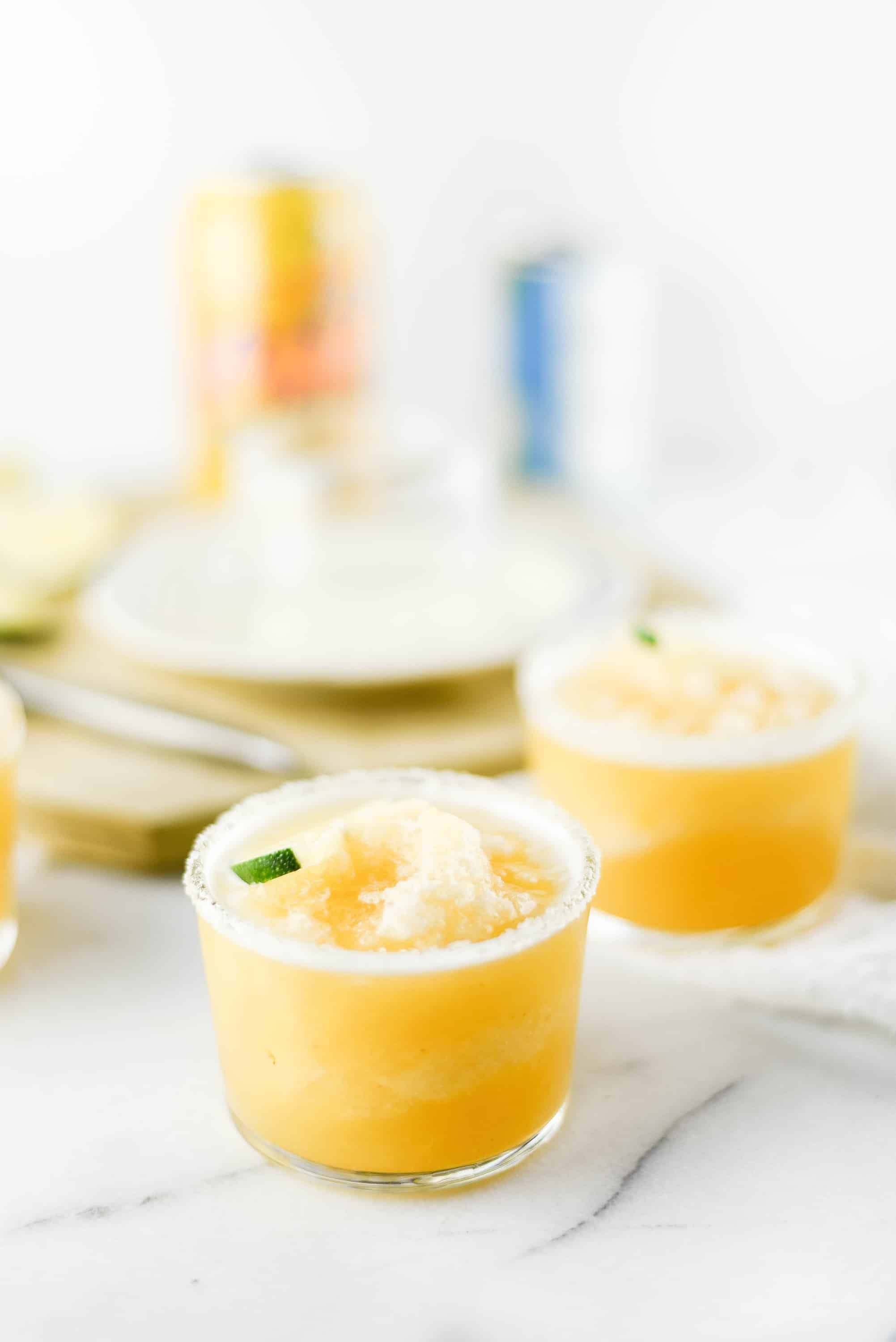 Every now and then, life calls for a mocktail. Nothin' like a virgin daiquiri to bring you back to your youth, am I right? Whenever we have the chance to go to Hawaii, the first thing Greg orders is a virgin daiquiri. It's weird. Probably should have been a red flag. Especially when I am full on swimming in Mai Thais the moment we land. Scratch that, the moment they pass out the free syrup labeled "Mai Thai" on the plane. Last time, the flight attendant scolded me for changing into my suit mid flight. Just kidding…maybe.
I'd also like to take a second for you to imagine a cowboy ordering a virgin daiquiri in Hawaii. Especially when his arms haven't seen the sun since 2010.
For those who don't consume alcohol, bravo! You're a better man than I am, and it's about time that I shared a delicious recipe for #toastingfromafar that was >21 friendly. So I've got this tangerine & pineapple combo with peaches in the background, and a splash of lime for good measure. It's darn good, and yes, "cowboy approved".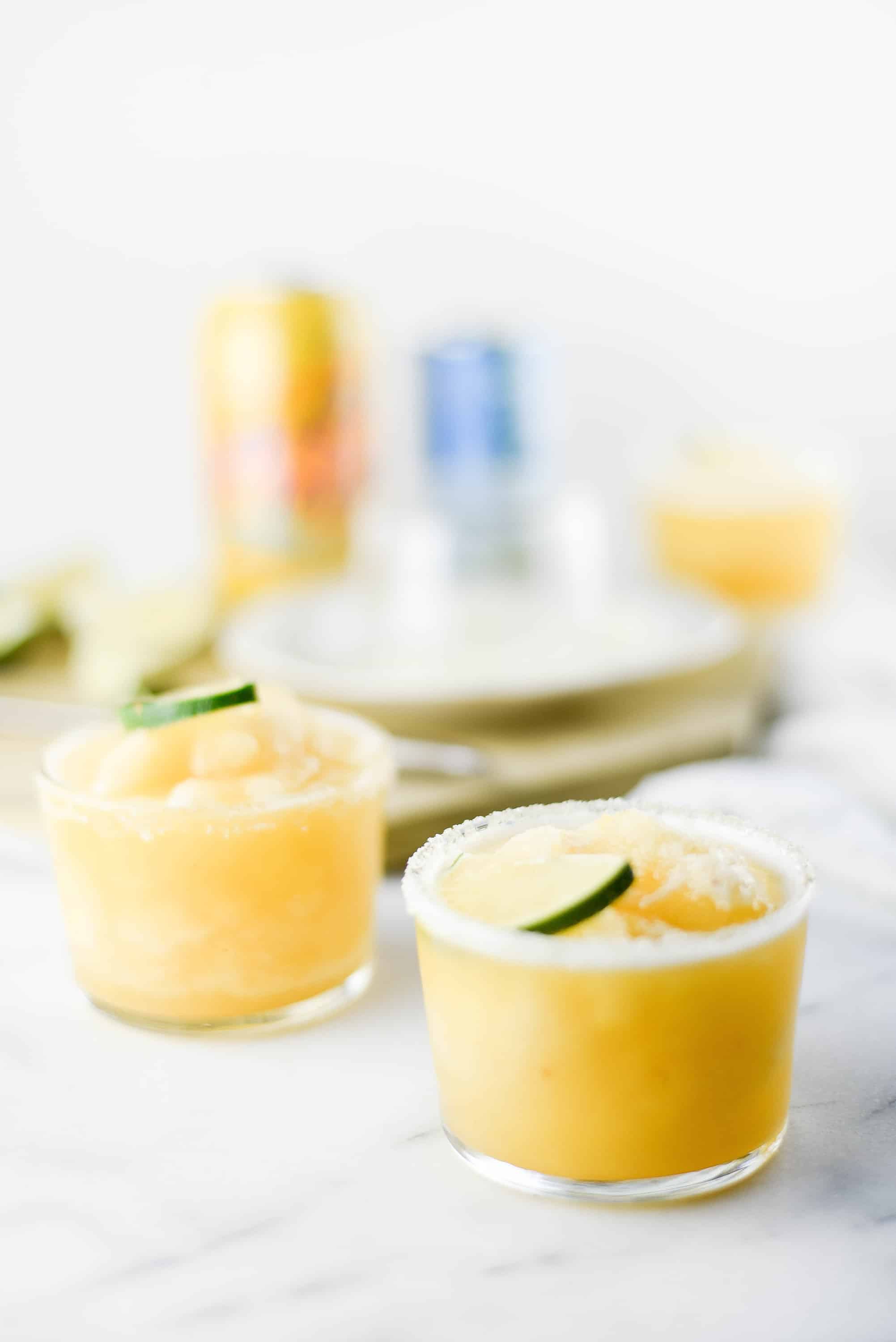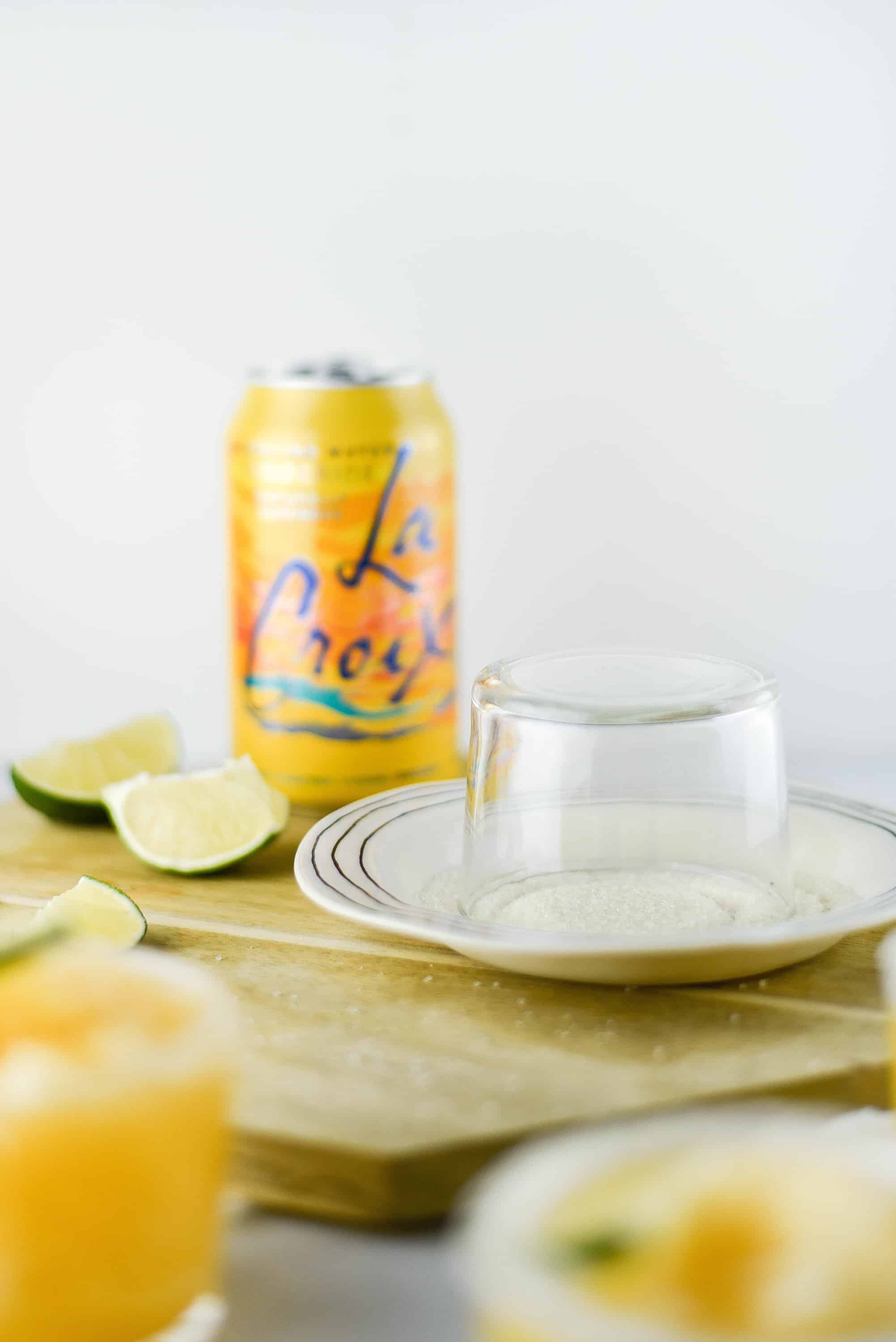 Pineapple Tangerine LaCroix Mocktail Slushie
1 cup Tangerine LaCroix
1/2 cup pineapple juice
Juice 1 lime
1 cup frozen peaches (or a banana if you don't have peaches!)
1 tray of ice
Put all ingredients in a blender, puree until smooth. Garnish with a slice of lime, and LaCroix!
If you're on instagram, I'd love to see your weekend plans! Simply share a photo with the tag #toastingfromafar! I love to repost all of your amazing cocktails!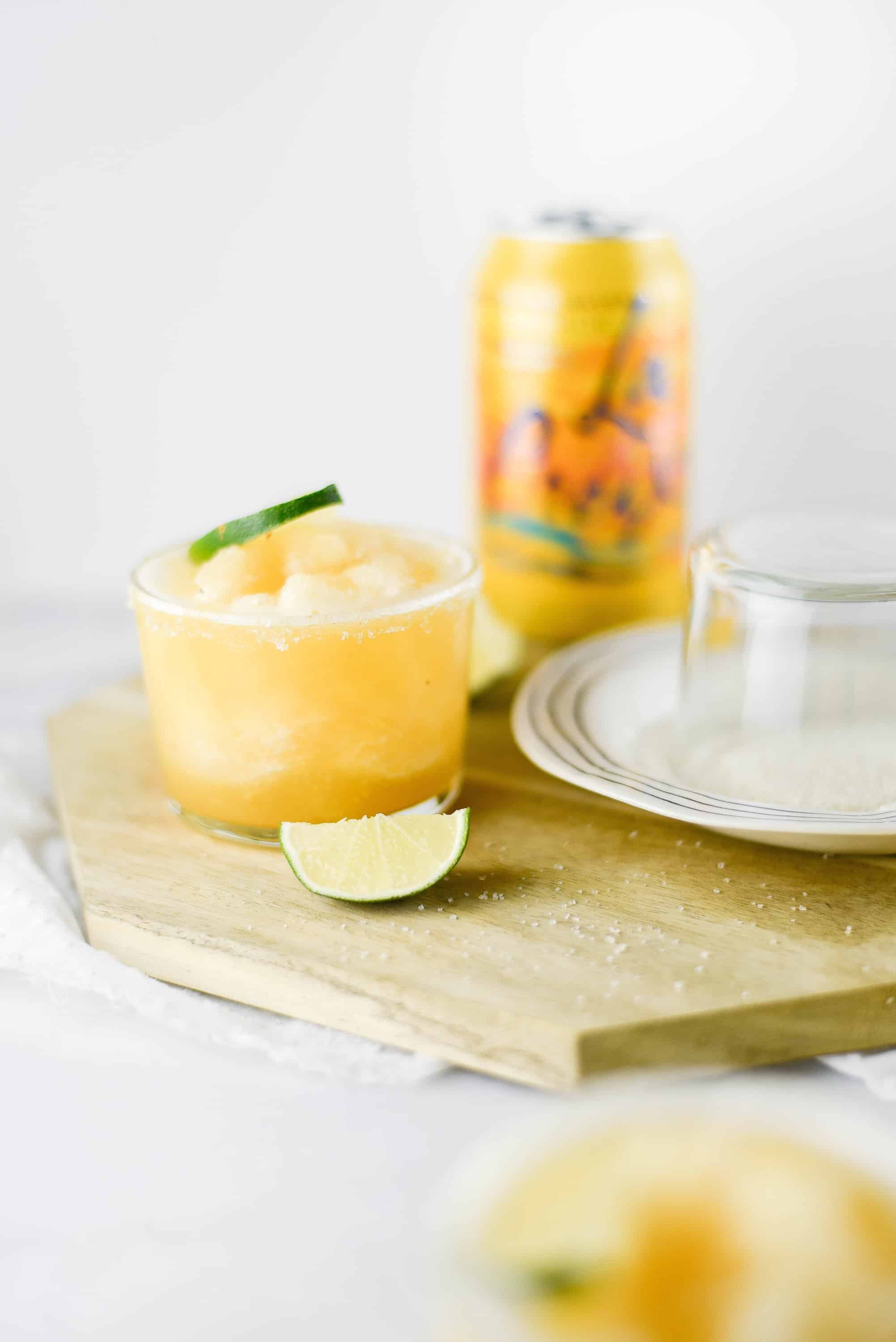 A thank you to LaCroix Sparkling Water for sending me this new flavor! I love using LaCroix in mocktails and cocktails alike! Check out this recipe that was recently featured on Huffington Post and Brit & Co.!