Using woven accents & rattan furnishings is an easy way to add natural texture to your home. From basket lights to jute tableware, try one of these 50+ ideas in your own space! 
Adding Woven Accents to your Decor
I am such a big fan of using natural elements when it comes to decor. They're safe to me – they say, "we aren't made with plastic, use us whenever and where've you want!"
Greenery, neutral colors, handmade pieces, and lots of woven accents are my bread and butter. Baskets are one of my favorite things in the world – especially when they are handmade or vintage.
The last time I visited Elsie Green, I shopped their basket collection for at least one hour.
If you have a space in your home that seems a bit drab or sparse, a vintage basket can do wonders. The organic nature of woven elements makes them easy to add to any space without the worry of going overboard.
In fact, layering multiple woven elements is a foolproof way to add a little somethin' to bedrooms, living rooms, and kitchens.
If you need more convincing, I also appreciate the fact that baskets, wicker furnishings, and jute accessories are timeless. Perhaps that's what draws me to the basket section at any interior store I visit.
While I've listed over 50 woven items for you to try in your home, I also love finding woven elements at flea markets and thrift shops. Baskets can be washed, painted, and restored with ease, plus a little character only adds to the beauty of a well-loved chair or bench.
When it comes to woven items, the more handmade they appear to be, the better. Actually, you really can't go wrong. See below…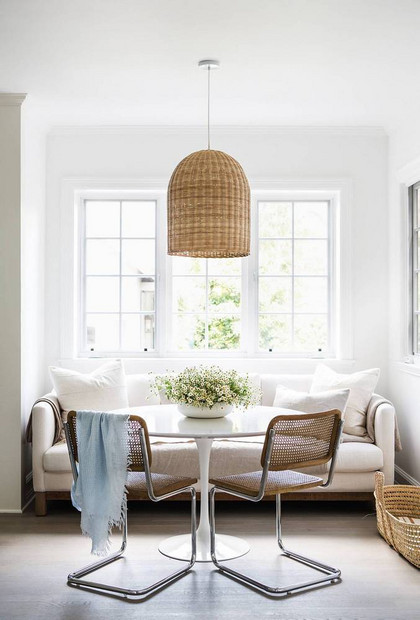 ---
Baskets + Trunks

Decor

---
Now that I've shown you some of my favorite baskets & accessories I want to talk about furniture & lighting. I think there are two kinds of people in this world: people that love light fixtures, and people that are scared of light fixtures.
I don't mean they are scared in the sense that the light will hurt them, I mean scared in the sense that light fixtures seem like a daunting selection. But here's the thing: light fixtures are like the cherry on top of your space.
Once I realized this, I became a huge fan of lighting. Especially basket lights. Talk about texture, hanging from your ceiling, in all its beauty. Serena & Lily have an astounding number of fabulous basket light selections, most of those listed below are sourced from them; however, I want to also tell you this: they're one of the easiest DIY projects you can do.
Simply find a basket you love from a flea or even Etsy, purchase a light kit, maybe even some chain, and voila, you've got yourself a very inexpensive basket light.
I think woven tabletop elements are worth talking about too. One of my best girlfriends has a set of wicker chargers, and every time she uses them on her table, I always fall right back in love with them.
Timeless & elegant, yet also perfectly relaxed. Woven accents used on the table are one of the easiest ways you can add this style to your home.
zoco home
Studio McGee
---
Lighting
---

---
tabletop
---

---
furnishings
---

---
I hope you found a few pieces to add to your home! We have yet to furnish our living room, and I am completely inspired to use a few large woven pieces in the space – I'm thinking a few chairs or poufs.
I also love the rectangular coffee table from Studio McGee. Whatever I decide, I know that I can count on loving it for years to come.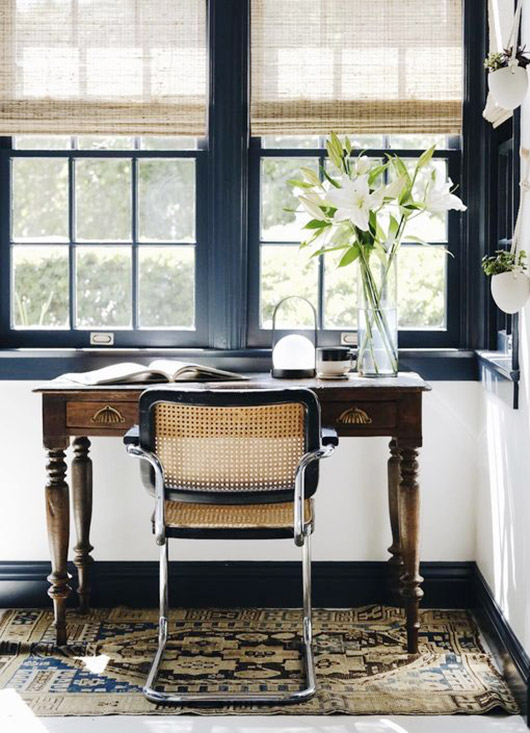 Jessica Comingore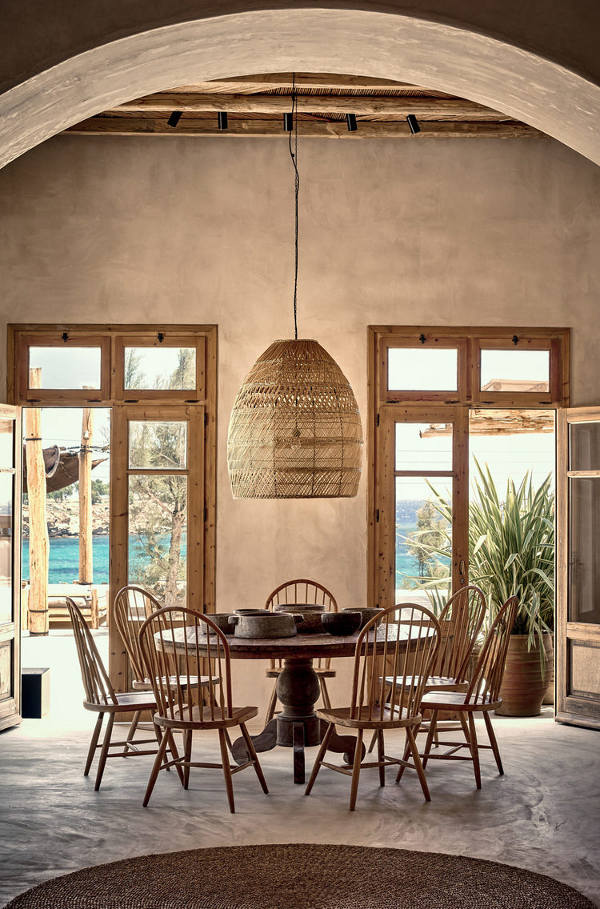 Scorpios Mykonos
This week I will be busy working on the ranch and getting ready to welcome guests over the weekend. I hope you have a lovely Monday, thank you for stopping by!