This is the very best (and easiest) Champagne punch recipe to make this holiday season! This is a EASY and delicious Christmas champagne party punch, but it's good any time of year!
Thank you so much for stopping by! This post contains affiliate links, I receive a small amount of compensation if you choose to purchase from my links (for example – as an Amazon Associate I earn from qualifying purchases). I only link to products that I know and love!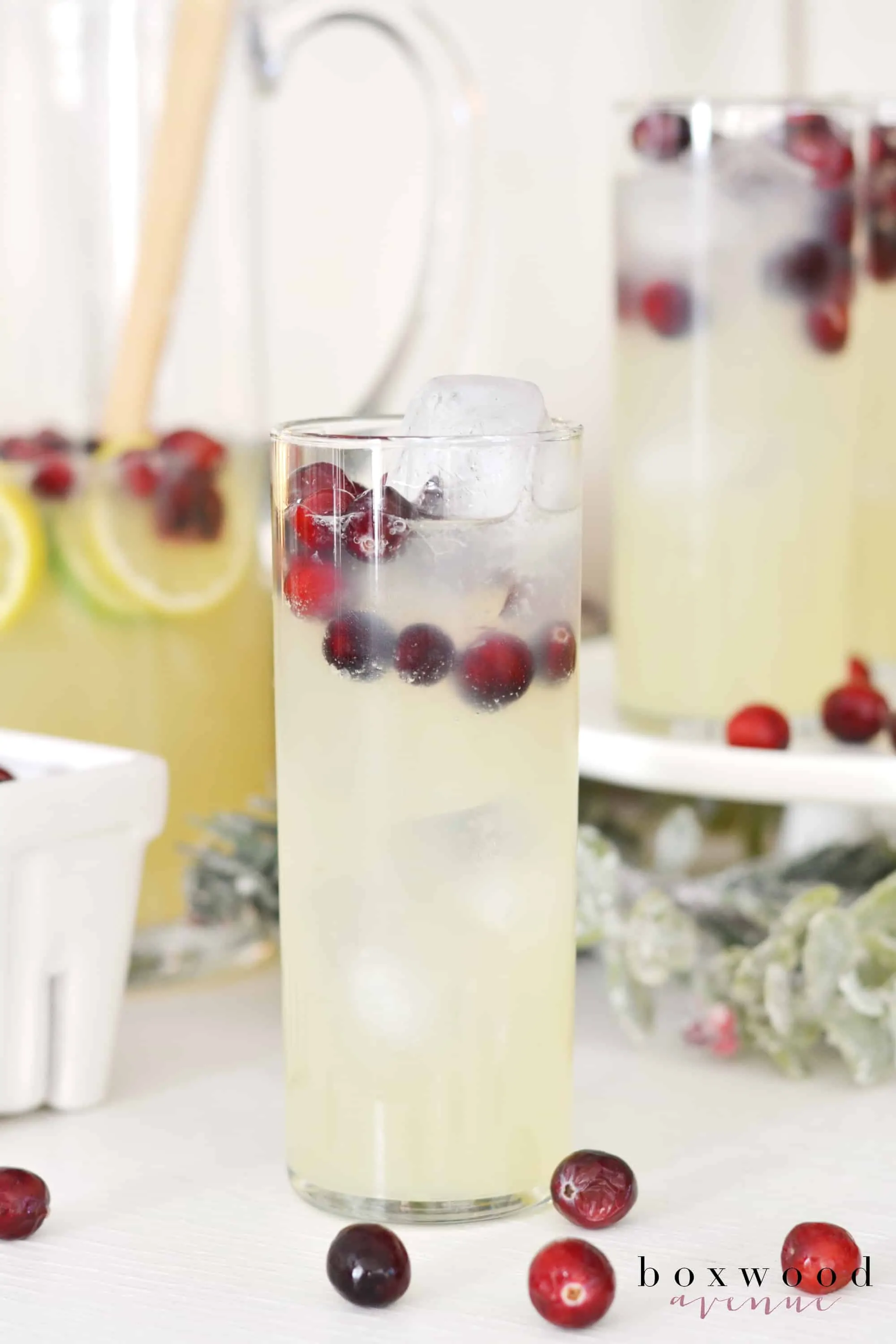 Champagne Punch Punch Recipe
Champagne party punch is our GO TO recipe for serving a crowd! While this recipe seems to come up as a Christmas Punch Recipe during the holidays, it's the BEST punch recipe for any occasion.
We've made this recipe for graduations, birthdays, holidays, and everything in between! This is the recipe we make time and time again, and it never fails!
Ingredients for Champagne Punch:
Champagne: We like to serve this punch with a dry Brut champagne. There is already a lot of sweetness to this recipe, so a dry champagne is best.
Limeade: This is the game changer of the recipe! You want to buy the condensed frozen version in the can.
Berries or Citrus: We love adding fresh berries, citrus slices, or cranberries to this cocktail depending on the season.
Vodka: We love adding a flavored vodka to compliment the fruit, citrus or berry vodka is a great option. You can certainly use unflavored.
Squirt or Fresca: This is another KEY ingredient. We love each equally, so whatever you prefer will be great.
Looking for a red wine sangria or party punch? This is another delicious Christmas punch recipe!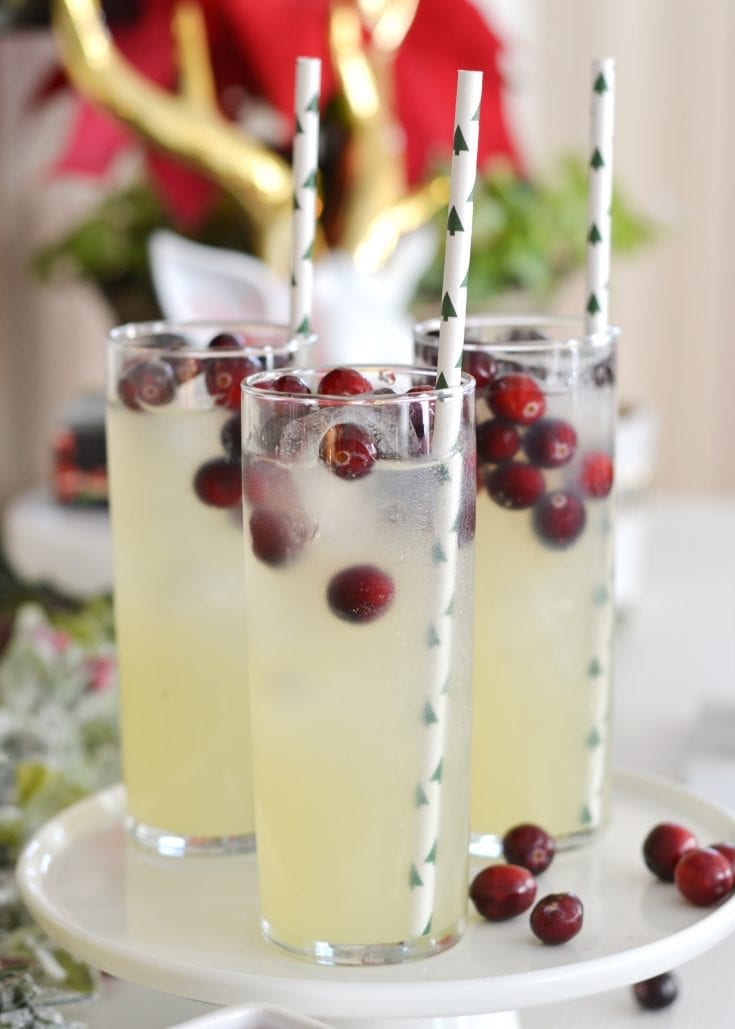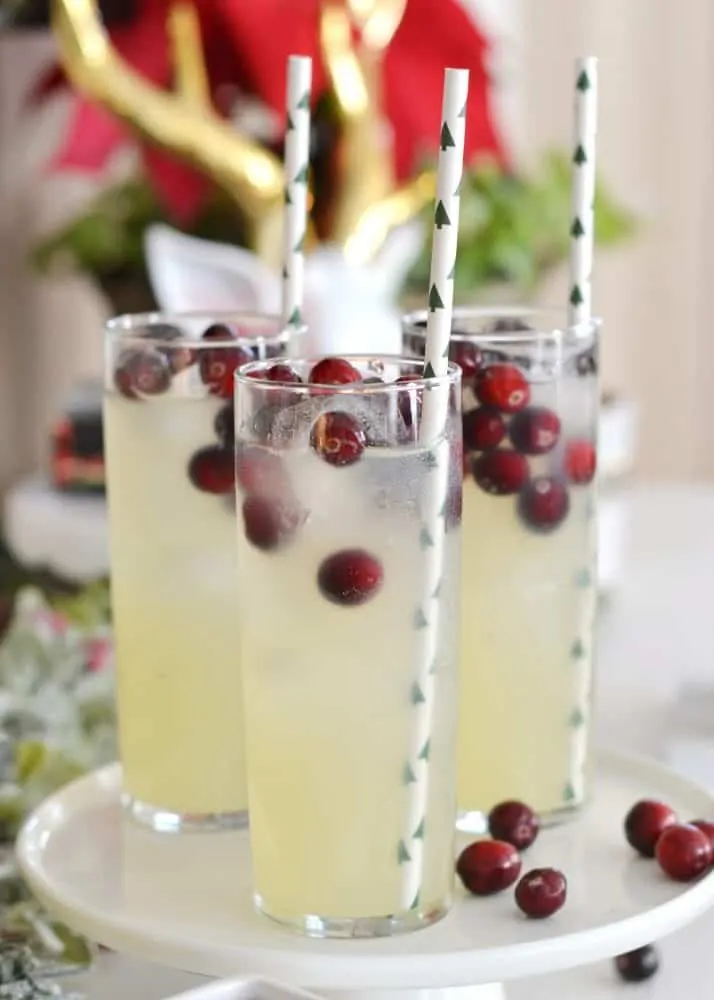 Variation of Champagne Punch
Alcohol: This recipe is great with vodka, but a light tequila is also fabulous!
Fruit: During the holidays, we love serving this with cranberries, but any fruit is delicious! Try blueberries and raspberries over 4th of July or Strawberries for a birthday party!
Soda: We absolutely love squirt or Fresca for this recipe, but you could try it with Sprite!
Limeade: While limeade is the OG star of this recipe, you can use condensed orange juice or condensed lemonade for a twist!
We have more cocktail recipes than any other type of recipe on the blog – and this is hands down the most popular!
---
Katie's Secret Sangria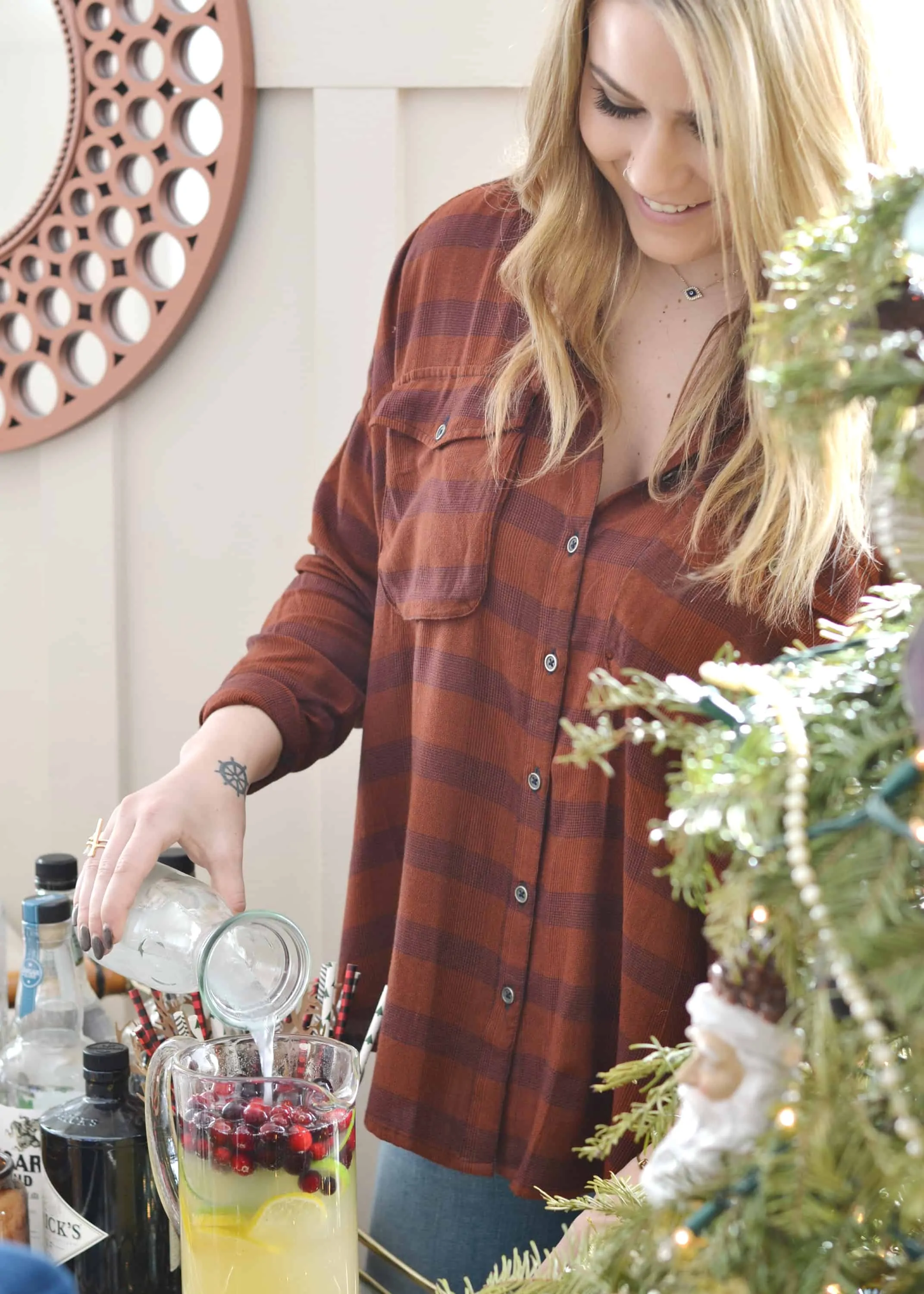 One of my very best friends is Katie – she is the leather to my lace. When I wear pink, she wears black, in the complimentary kind of way. 
She has been making her "secret sangria" for every get together we've thrown for years on end. It's a tried and true, "everybody will love it" kind of recipe. So when I asked her if she'd be willing to share it 'on the blog', I was a little nervous she would be completely offended that I'd even asked! 
Luckily for all of us, her only request was that I refer to it as "Katie's Secret Sangria" – which happens to no longer be a secret. I am so excited to get to share it with you because even though it's not a difficult recipe, it's absolutely mouth watering!
It's such a great punch recipe to keep on hand for parties and gatherings because it's easily doubled to serve a large crowd. Plus, it's very versatile to any season – so feel free to tailor it to your tastes!
---
The Recipe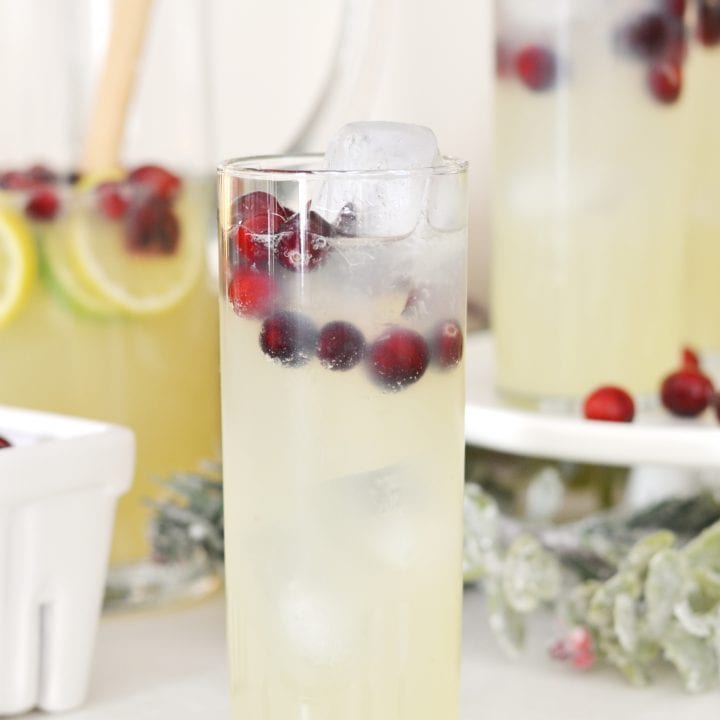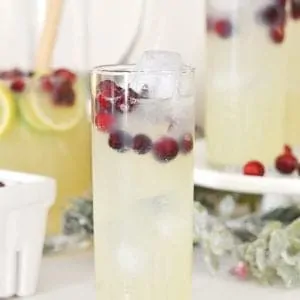 Champagne Punch Recipe
This EASY champagne punch recipe will become your new favorite party punch! Makde with champagne, vodka, and limeaid – it's a crowd pleaser!
Ingredients
1

liter

Fresca or Squirt

which is half a large 2 liter bottle

1/2

of a 12 oz can frozen limeade

softened, but still cold

1

bottle Brut champagne

1/2, 750

mL

bottle flavored vodka

we love berry or citrus

Fresh fruit

sliced (citrus is our favorite, but whole berries also work!)
Instructions
Step 1: Pour the flavored vodka in a large pitcher or bowl. Add the fruit, and allow to soak for an hour or two (or even overnight). It is best to place this in the fridge while the fruit soaks so that the ingredients remain cold.

Step 2: After the fruit has soaked, add the Fresca or Squirt, and limeade, stir well until combined.

Step 3: Top with 1 bottle of Brut Champagne and give it a stir. Place in the refrigerator until you're ready to serve.

Enjoy this cocktail over ice.
Notes
Tip: Don't add ice to the pitcher because it will dilute the drink, just keep the pitcher in the fridge until you're ready to serve it. You can also try adding frozen berries instead of ice to keep the drink cold without diluting it.
This recipe makes 10, 8 oz. servings.