Learn how to make Christmas shortbread with a little history lesson involved! Once you master a basic shortbread recipe, you can adapt Christmas shortbread in so many ways!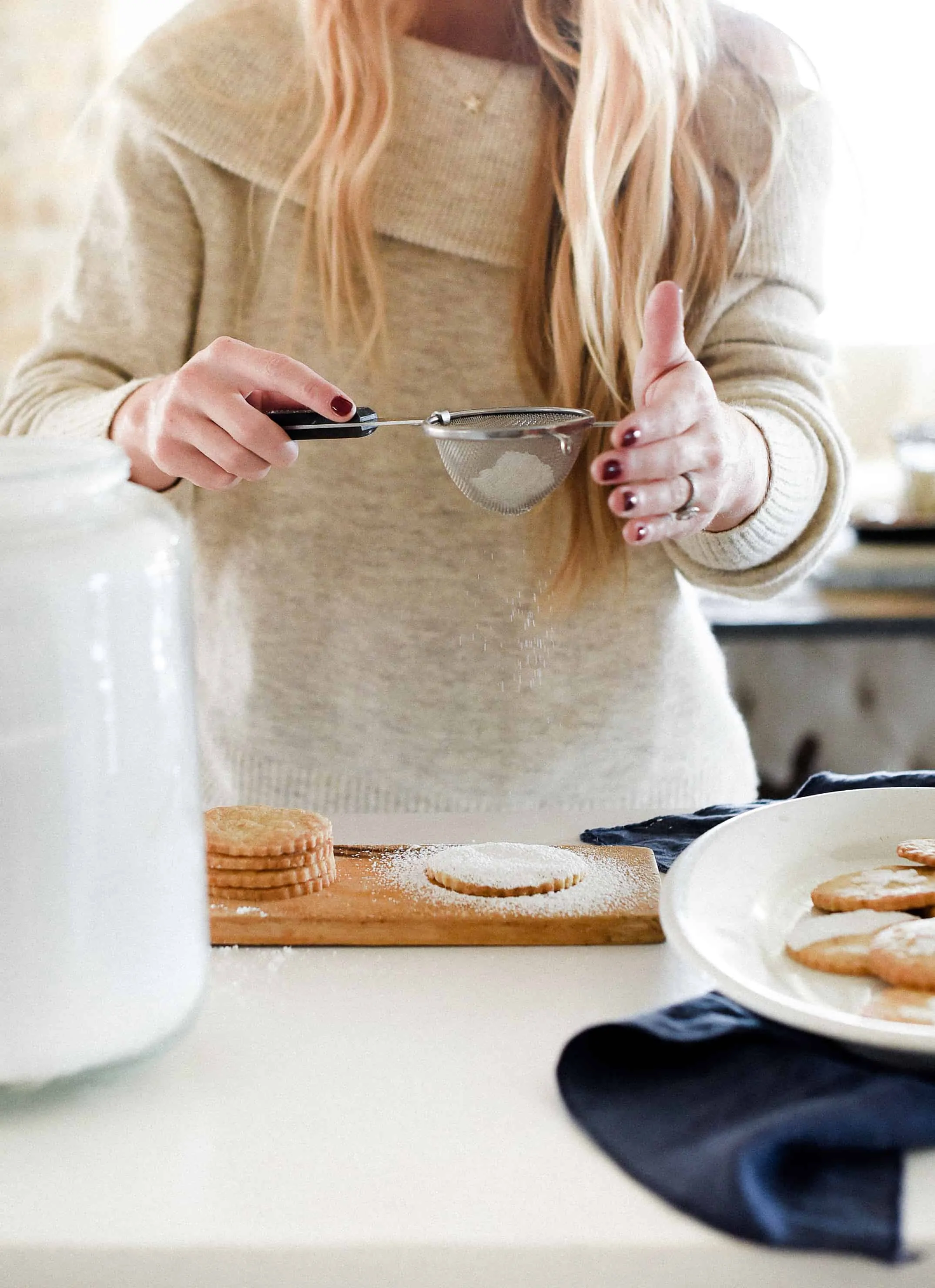 Christmas Shortbread
Shortbread cookies are some of my very favorite cookies to eat. I love the prominent flavor of butter and sugar, almost as if you were eating pie crust in the form of a cookie.
Shortbread dough is also so incredibly easy to make. There's nothing time consuming or fancy about this recipe, it doesn't even include eggs! Just some butter, sugar, flour, and you're done.
This Christmas shortbread recipe is a wonderful staple recipe to keep in your back pocket. It is so easy to adapt to fit your needs. If you're in the mood for a cranberry-orange cookie, just add dried cranberries & a little orange zest to this recipe. Feeling like chocolate chip cookies? Toss in some mini chocolate chips! You will not be able to stop eating chocolate chip shortbread. It happened to me once.
---
More Shortbread Recipes:
Salted Caramel Pretzel Bars (with shortbread crust)
Salted Caramel Shortbread Bars
Chocolate Peppermint Shortbread Cookies
---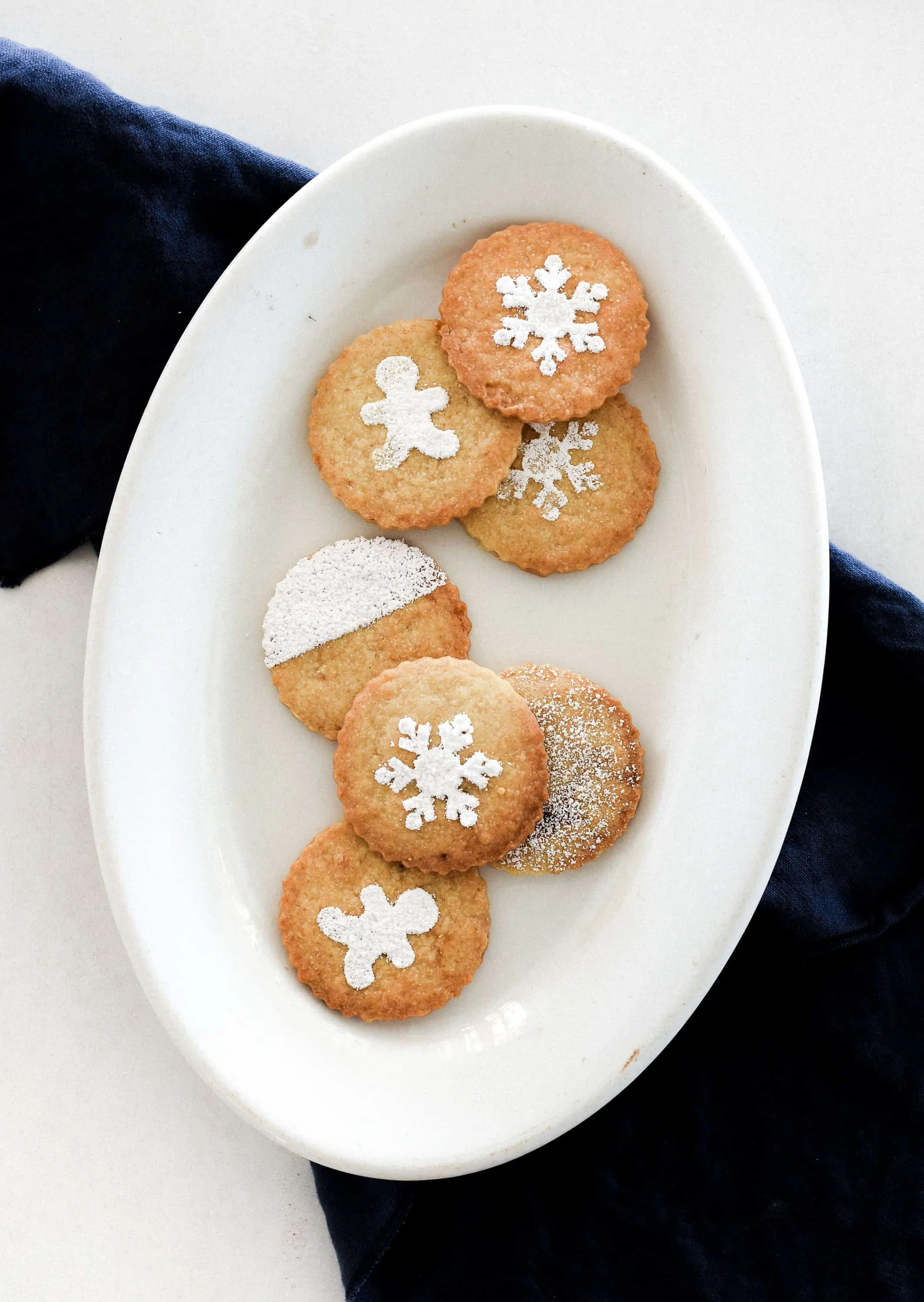 While making shortbread cookies, I was interested to learn where shortbread originated, and I thought you might be interested too…
Shortbread dates back to 12th century! Scottish cooks began drying out leftover bread dough in a low oven to reduce food waste. The product of this method became known as biscuits. Over time, the cooks swapped yeast for butter, and shortbread was born.
Traditionally, shortbread is made with rice flour giving it a bit of a gritty texture. Nowadays you'll find that modern shortbread cookies are made with all-purpose flour and quite a bit more sugar than found in original recipes.
Shortbread was a treat (probably due to the cost of butter) and was only served at special occasions like weddings, New Years, and Christmas. To this day, we enjoy shortbread on special occasions like Christmas!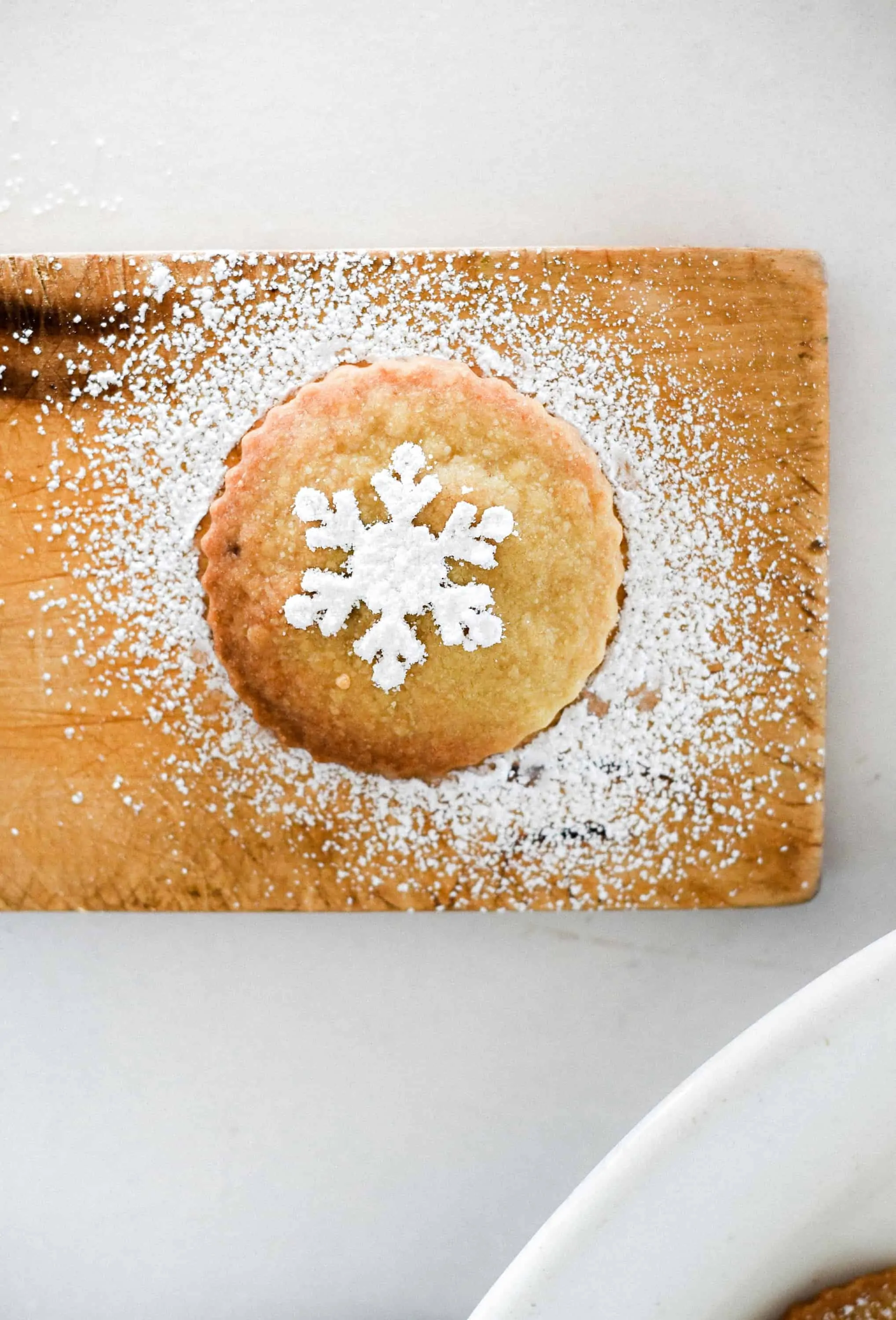 How to adapt Christmas shortbread?
Shortbread is a wonderful cookie base that is easily adaptable to fit your taste! Try adding 1/2 cup of mini chocolate chips (this is one of my favorites!!!). Pick one of your favorite nuts like pecans, walnuts, or pistachios – chop them up and throw in 1/2 a cup. I can think of so many variations: chocolate chips & dried cherries, orange zest & white chocolate chips, almond extract & chopped almonds, toffee bits… Get creative and don't be afraid to try a new flavor combination.
Can you freeze Christmas shortbread Dough?
Yes, absolutely! This is not a delicate dough, so feel free to wrap tightly, and freeze for a month or two! Allow the dough to thaw in the refrigerator for a few hours before baking.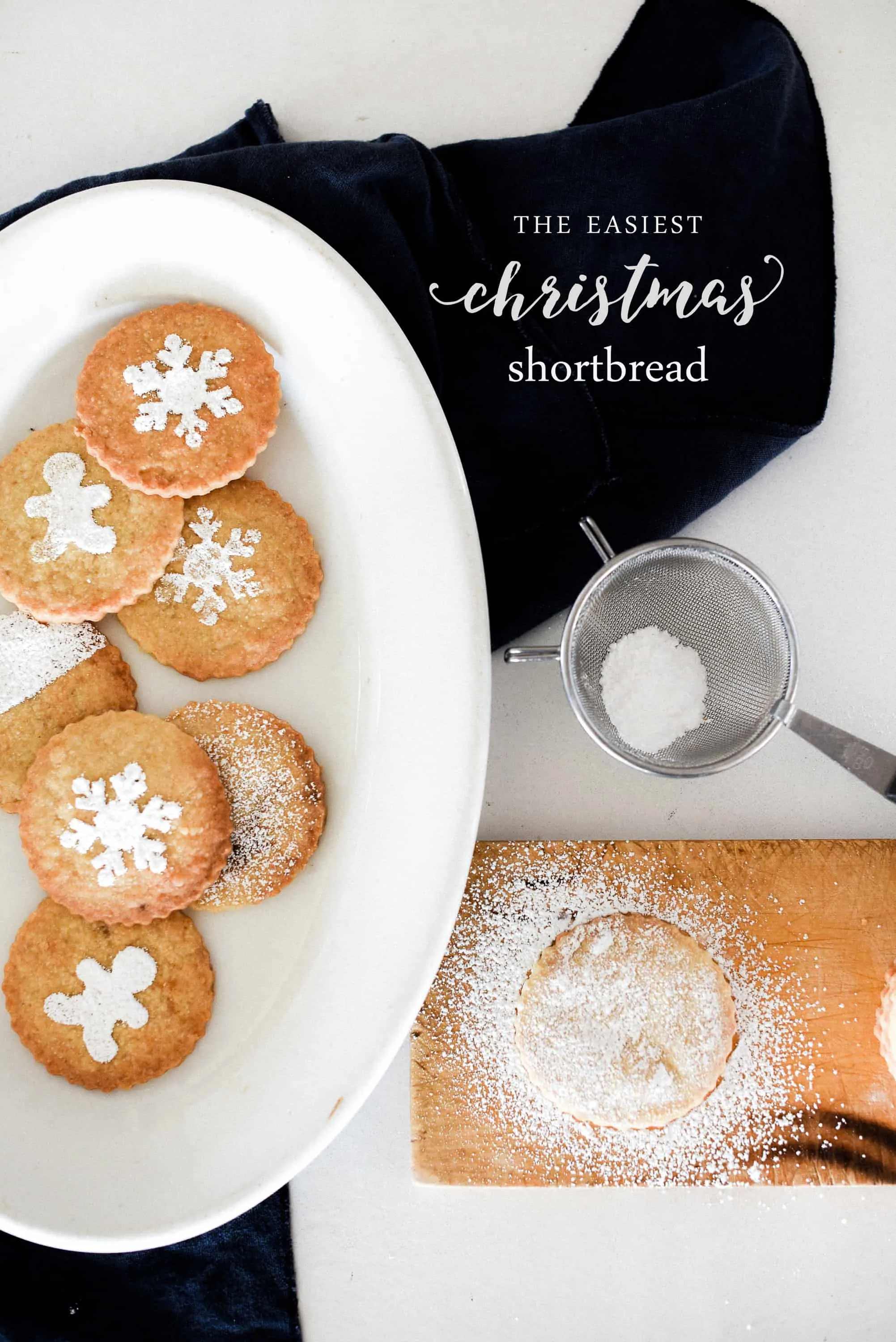 Should shortbread be rolled out?
Shortbread is such a wonderful recipe because it is so easily adaptable to fit what you need it for! You can roll out shortbread and treat it like a traditional sugar cookie. You can also press shortbread dough into a tart pan (make a few punctures with a fork), and bake like a sheet cookie. Another option is to wrap the dough in parchment or saran wrap and roll it into a log before refrigerating, then slice cookie rounds (like salami) and bake.
What types of sugar should be used in shortbread dough?
You can use confectioners sugar, granulated sugar, or brown sugar when making shortbread cookies. However, the different types of sugar will provide different textures and flavors. Confectioners sugar will result in the fluffiest and lightest shortbread cookies. Regular granulated sugar will result in slightly less fluffy & light cookies, and brown sugar will result in the most dense/rich cookies. Select your sugar based on the desired flavor!
The Recipe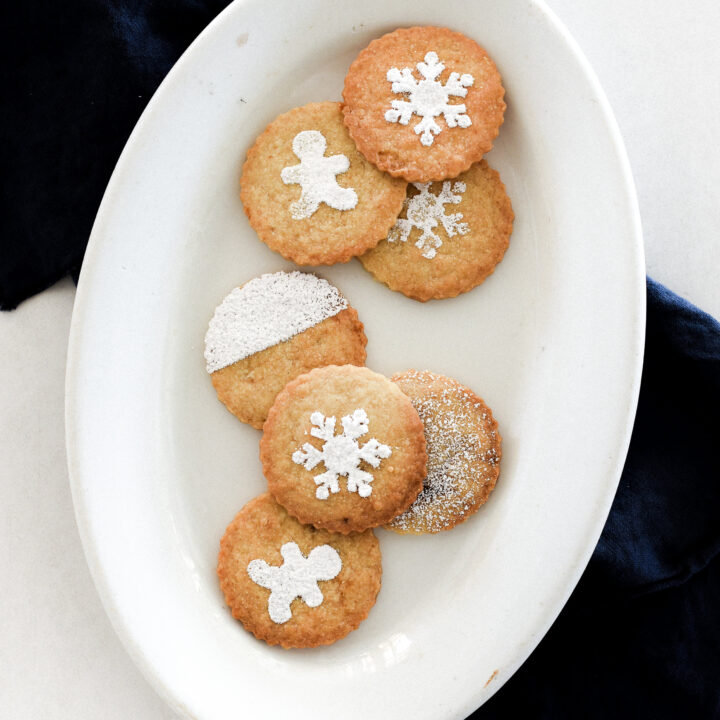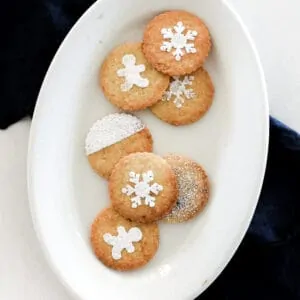 Christmas Shortbread Cookies
Christmas gives us the perfect excuse to dust off our mixing bowls and consume more butter in one month than we do all year! Here are over twenty Christmas cookie recipes featuring a wonderful Christmas shortbread recipe!
Ingredients
2

cups

All-Purpose Flour

3/4

cup

Sugar

1

cup

2 sticks Salted Butter (room temp.)

OPTIONAL INGREDIENTS:

Splash of extract of choice

such as almond, vanilla, lemon, etc...

Mini Chocolate Chips

Chopped nut of choice

such as walnuts, pistachios, pecans, etc...

Confectioners sugar for dusting

White chocolate chips & dried cranberries

Citrus zest
Instructions
Preheat oven to 325 F

In a large mixing bowl, cream butter & sugar together until light and fluffy.

Blend in flour and beat until thoroughly combined.

Stir in any optional ingredients. Shortbread is a wonderful recipe that can easily be adapted to fit your tastes. Add in chopped nuts, dried fruit, chocolate chips, or a little citrus zest. The ideas are endless, get creative and have fun!

Either roll the dough into a log or form into a mound. Wrap dough with plastic wrap. Refrigerate the dough for at least an hour to allow the flour, butter, and sugars to rest.

Remove the dough from the refrigerator. If you rolled the dough into a log, you can simply cut 1/4-1/2" thick slices to form cookie rounds. If you formed your dough into a mound, use a rolling pin to roll out the dough to 1/4-1/2" thick. Use a cookie cutter to cut out cookie shapes. Place each cookie on a lined baking sheet and bake until golden brown, 10-15 minutes.

Remove from the oven and dust with confectioners sugar or dip in icing (confectioner's sugar with 1 tablespoon of milk stirred in). Enjoy!