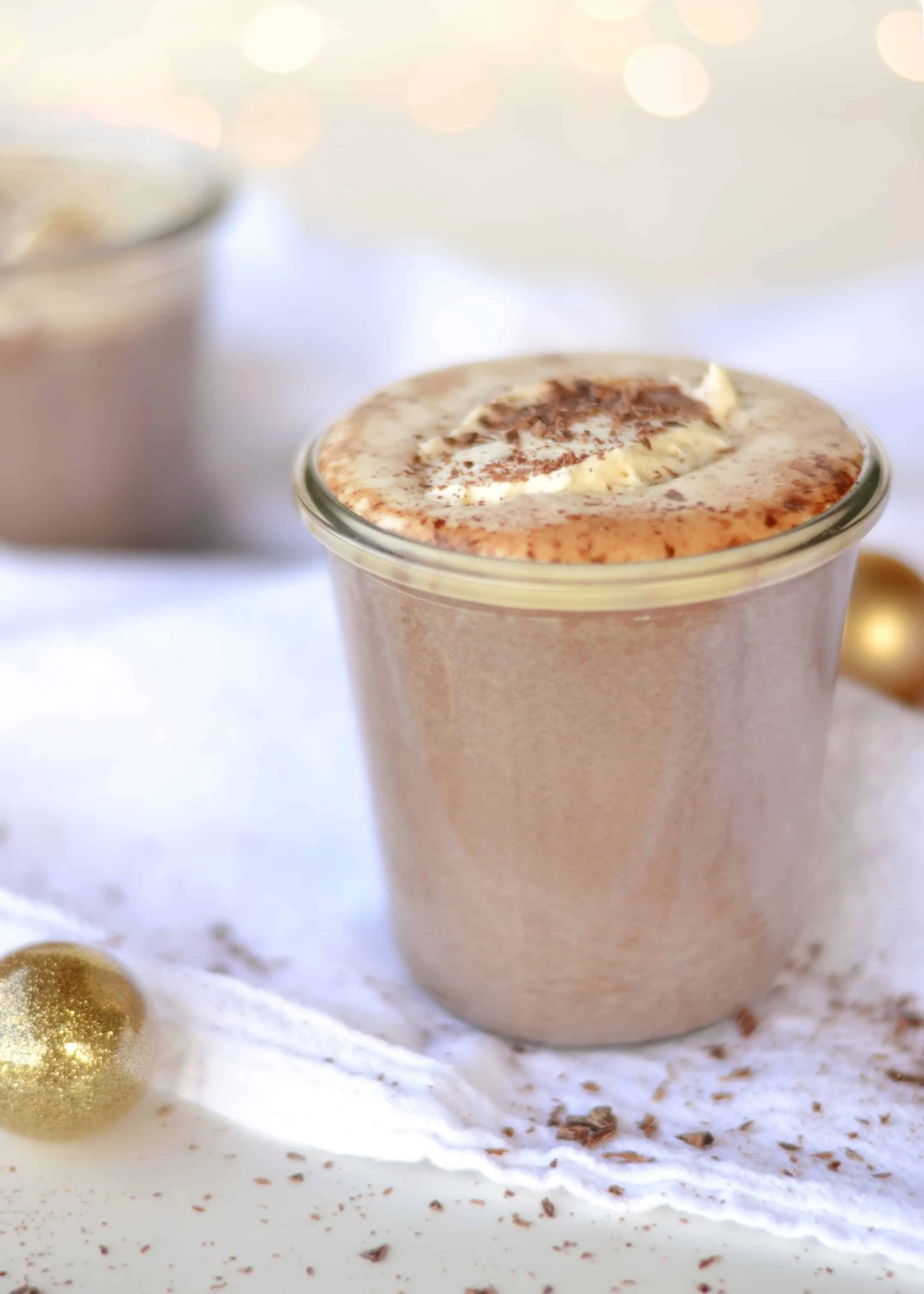 I remember the first time I ever had amaretto ice cream, I was 13 (no it didn't have alcohol), but I instantly fell in love with the flavor. If you've never had amaretto, do yourself a favor, and make this recipe! Or at the least, buy some amaretto ice cream.
If I can describe it in a nutshell, it tastes as if almond extract and cherry garcia had a baby. Don't let my horrible description turn you off – just try it for yourself! I don't have amaretto every morning (I wish), but I do have almond extract nearly every morning in my oatmeal, so I suppose you can say it's a little bit of an obsession.
This cocktail is perfectly creamy, not too sweet, and is topped with fresh whipped cream. It's something perfect to make for your guests this holiday season. You can get the recipe here (flip to page 45), it's a part of a fabulous holiday gift & entertaining guide put together by Sandra from The Rustic Life. While you're there, I hope you check out the rest of the guide, it includes some great holiday ideas!