30 Second Appetizer: Triscuits with Goat Cheese & Blackberry Preserves
This post may contain affiliate links, please read my disclosure policy.
Sometimes, life calls for an appetizer than can be thrown together in approximately thirty seconds and this triscuit appetizer is the perfect option! Either you've got an unexpected guest, or you forgot to eat all day, and need to get something in your stomach before you are forced to buy one of those Etsy cards that say, "I'm sorry for what I said when I was hungry." Either way – I've got you covered.

Let me preface this recipe: Lately I've been talking a lot about my bestie Katie, she's great – hence why she's my bestie. The other day we had a conversation about our favorite foods. Mine is anything starchy and sugary, ya know, diet foods and such.
Hers is cheese. Any kind of cheese. Melted cheese, hard cheese, crumbled cheese, goat cheese… You get the point. I'm telling this to you because there are two types of people in this world: cheese people and dessert people. This recipe combines both of those people and gives you one delicious appetizer anyone will love.
I can say this with confidence because I served it at my birthday party, and even the cowboys ate it. If something is cowboy approved – you know you've got a winner!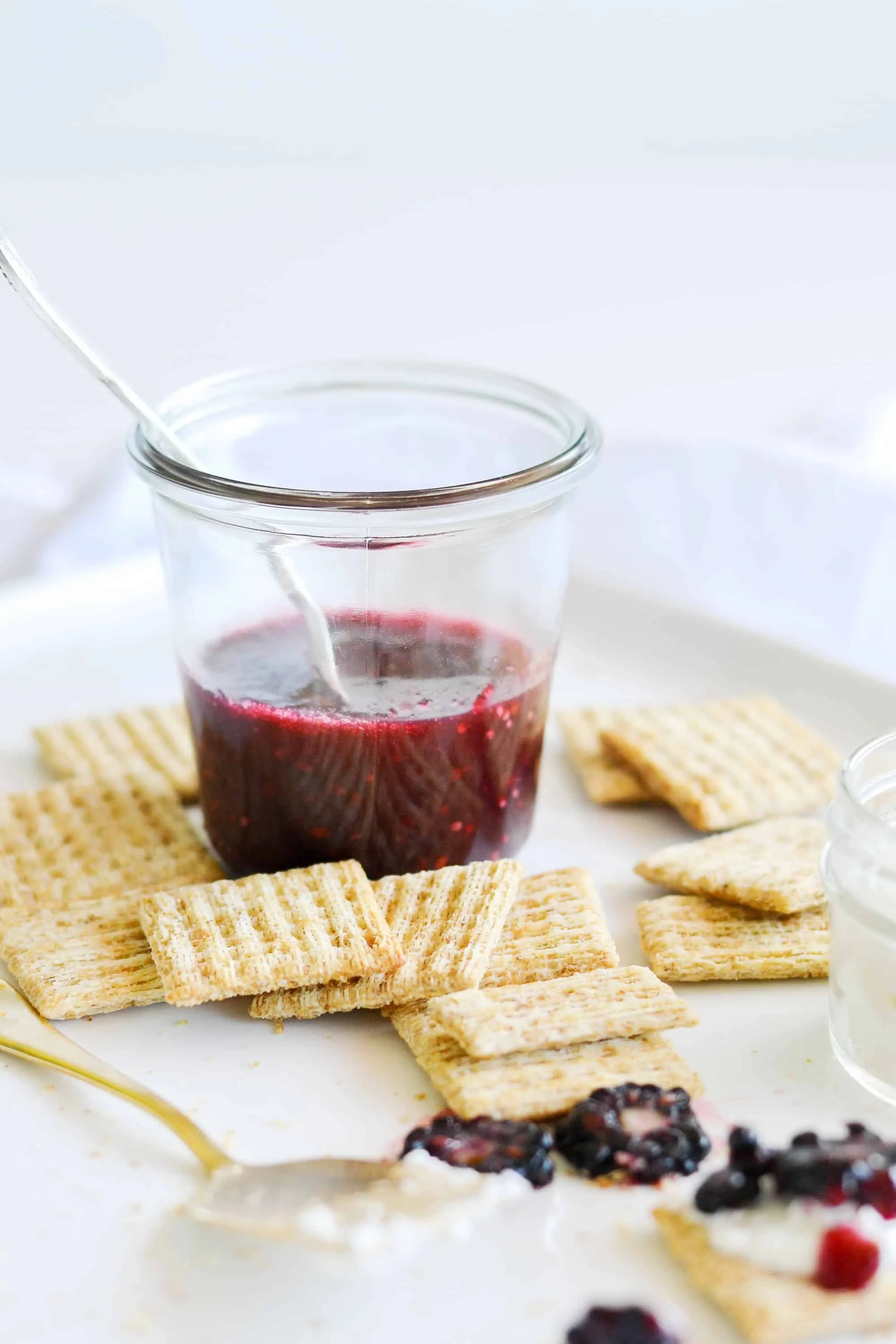 This blackberry tomatillo recipe has quickly become a favorite; a versatile preserve that goes great in margaritas, served with cheese, or even used as a marinade! I definitely suggest whipping some up, then serving it with some goat or manchego cheese and crackers. But truthfully, I've found myself standing in front of the fridge, spoon in hand, eating it out of the jar. It's that good.
My favorite kind of cracker is cracked flat bread from Whole Foods – the rosemary version is to DIE for, but my second favorite kind of cracker is a Triscuit. They are super mild in flavor, and can be used in so. many. recipes.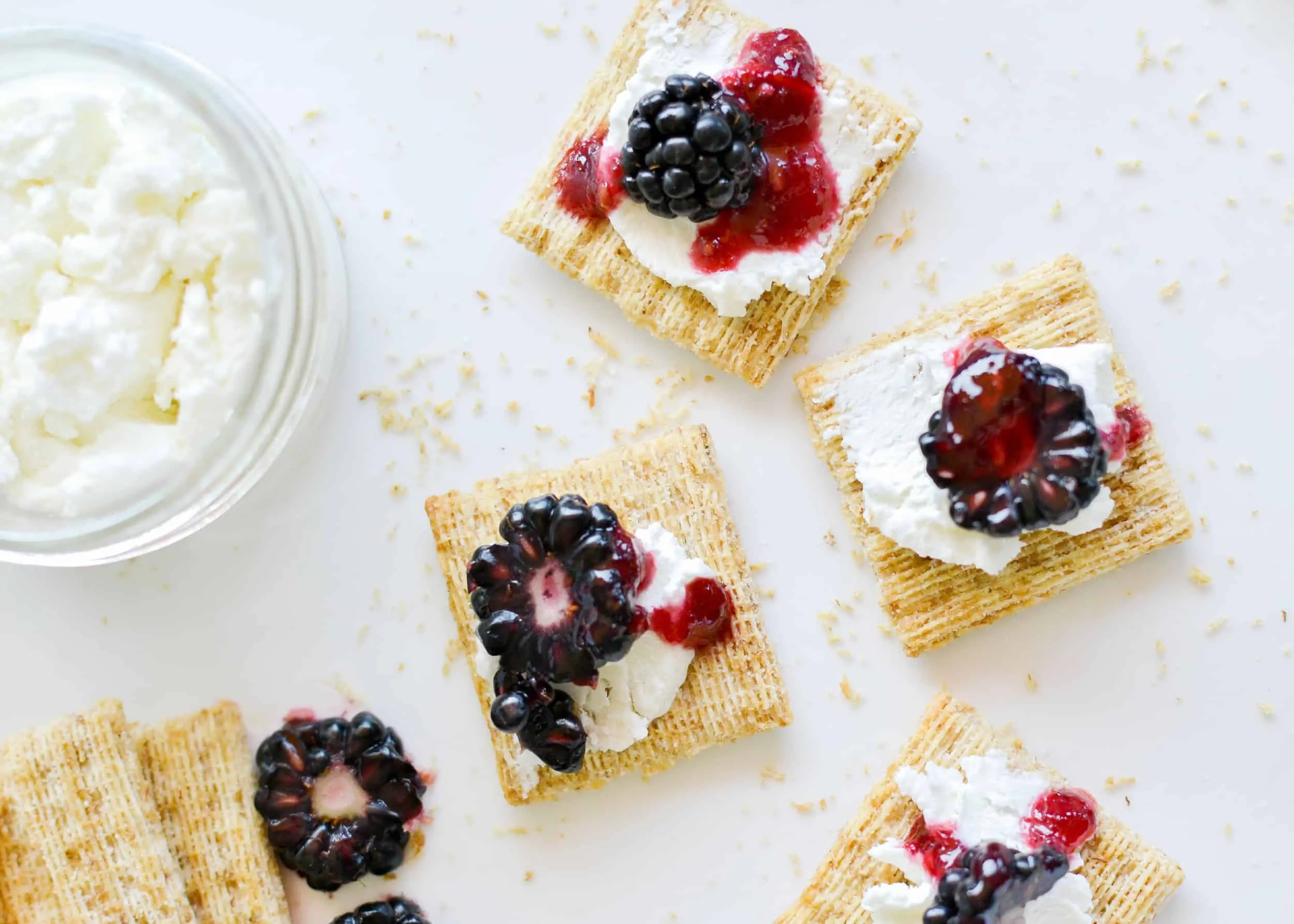 I will share a round up of my favorites next week, but until then, I bring you this delicious bite size party for your mouth. Much like a fun size candy bar, these little morsels are the fun size cheese and cracker combo – my go-to appetizer: Triscuits, cheese, and preserves.
Triscuits with Goat Cheese & Blackberry Tomatillo Jelly
Triscuits
Goat Cheese
Blackberries – sliced thinly (optional)
Add a shmear of goat cheese to each Triscuit, dollop a bit of blackberry tomatillo jelly on top, then garnish with sliced blackberries. Pop in your mouth – and enjoy!