Sweet elderberry syrup isn't just for coughs and colds – elderberry syrup makes for a delicious cocktail!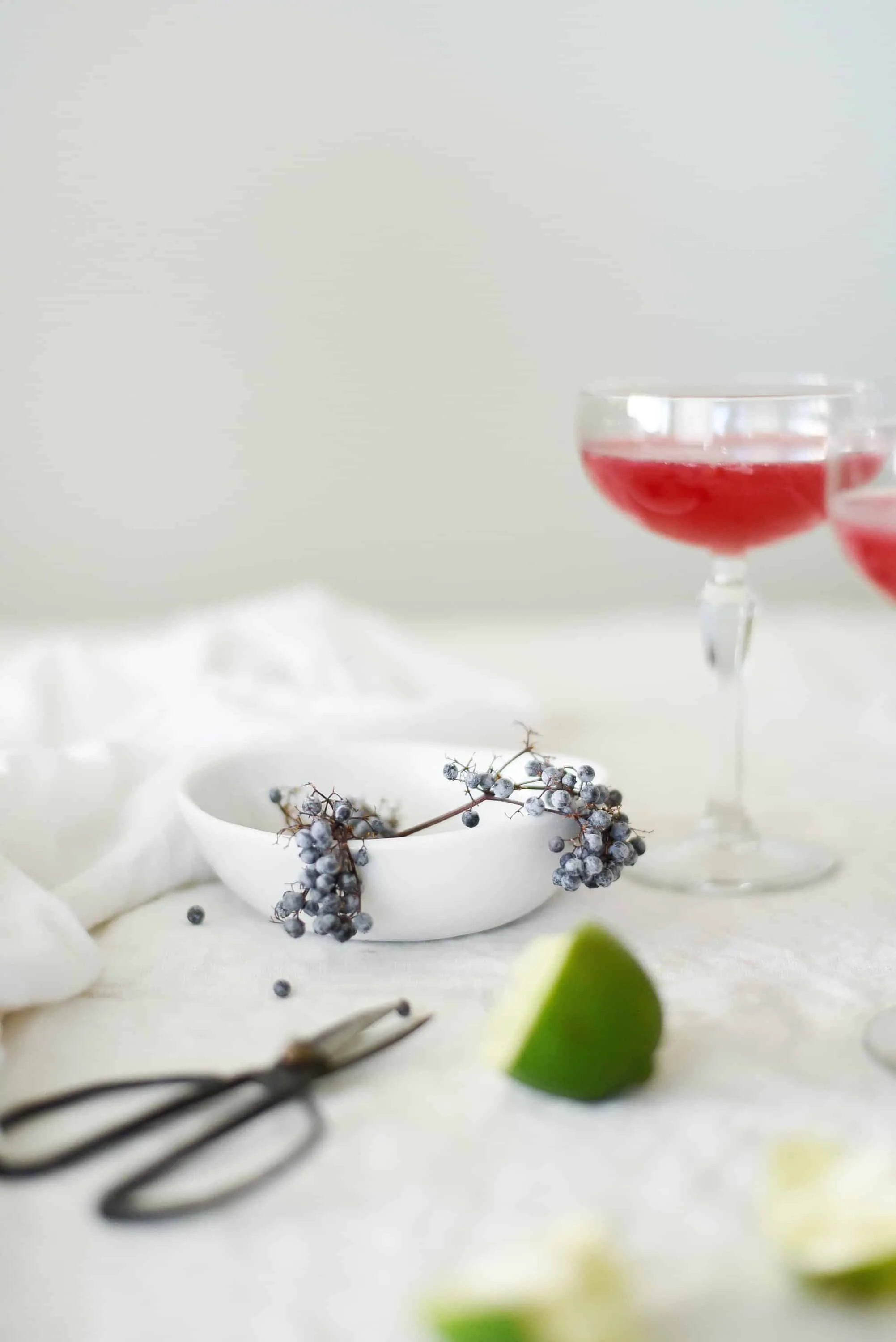 When Greg named Elderberry, 'Elderberry' I thought it was the stupidest name in the entire world. A goat named Elderberry? Stupid.
But, now that we have had Elders for six months, I can't imagine him being named anything else. Just like elderberries, he is sweet and rare. He brings me an unspeakable amount of joy, and I love him with nearly my entire heart (reserving some space for Buckwheat and Cody and the other animals).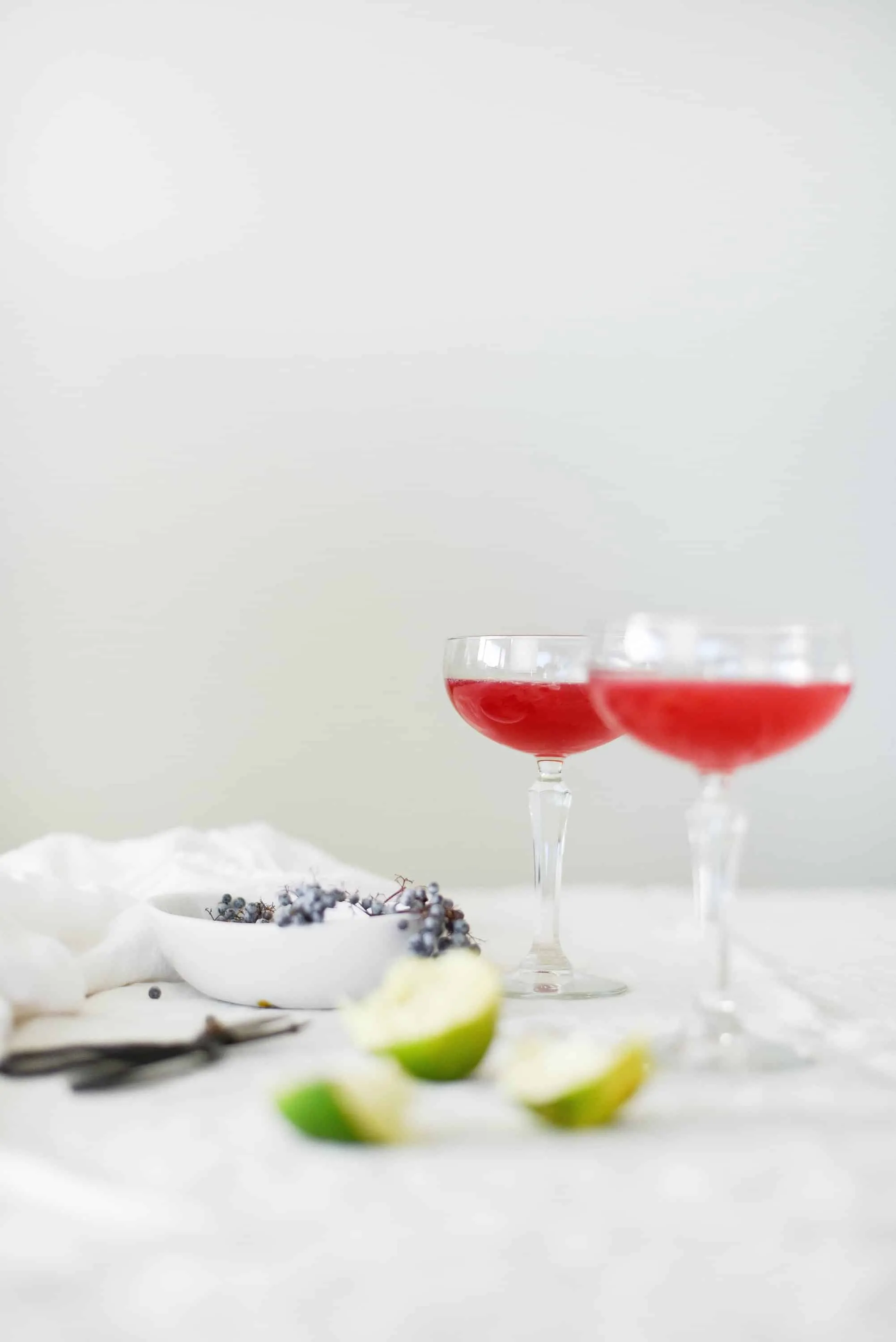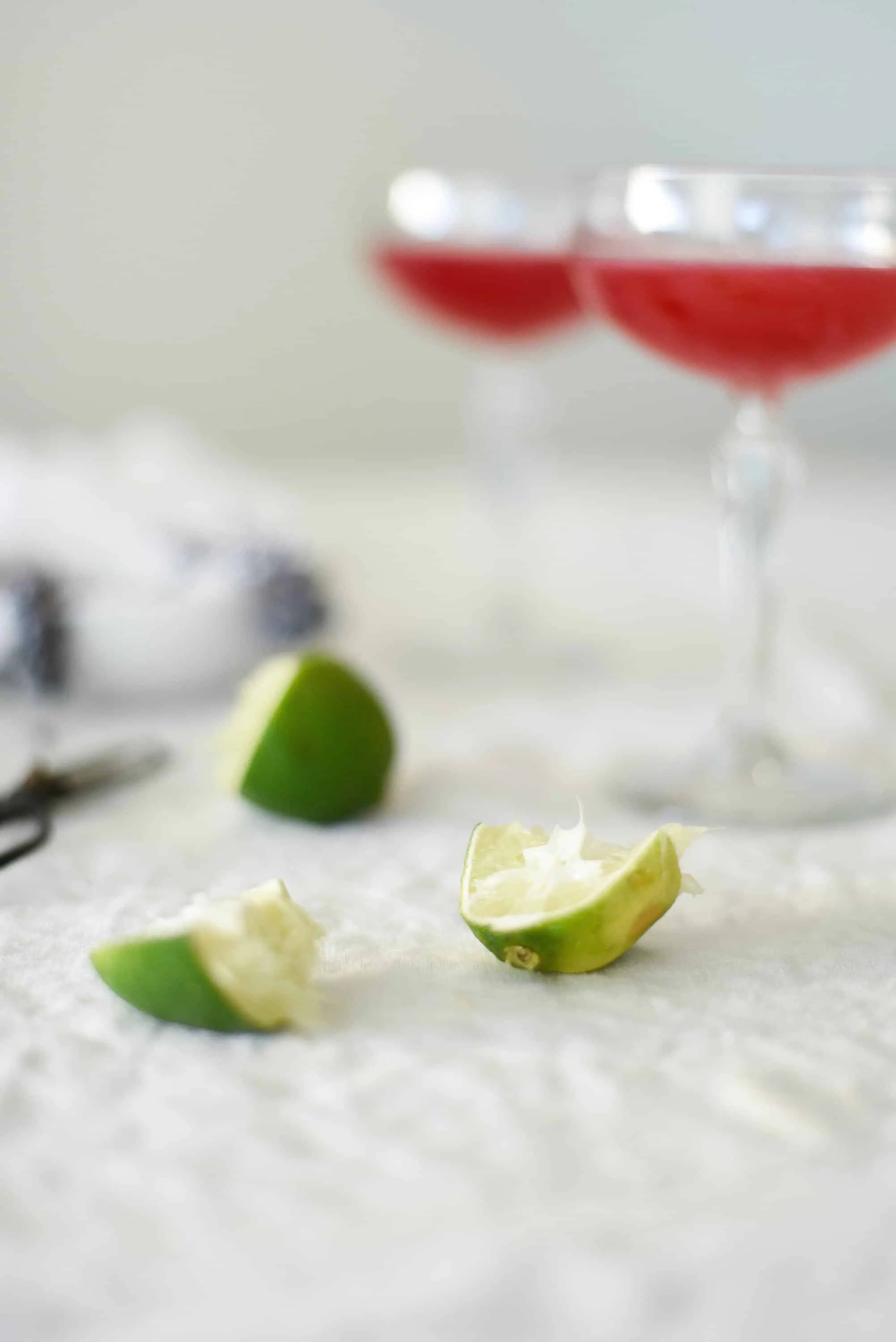 Anyways, now that we have a goat named Elderberry, I have become obsessed with elderberries. They are a real thing, and are what comes after elder-flowers – the oh so lovely blossom that plays a key role in my staple champagne cocktail: St. Germain.
If you have a chance to gather some elderberries, I suggest making an elderberry pie, but if you are like me, and only find 3/4 cup of berries left to enjoy after the birds and bears had their fill…then make a syrup. Once you've made a syrup, make this cocktail.
The 2 limes are necessary. They cut the sweetness and add a bit of a tropical feel to the cocktail. I also added a cap-full of St. Germain. Just enough to bring out the botanical flavors of the elderberries. I hope you enjoy this treat as much as Elders and I did. Buckwheat had a sip too.