Use vintage Christmas decor this holiday season for a modern farmhouse Christmas! With pops of red and deep green, this minimal Christmas decor is anything but boring!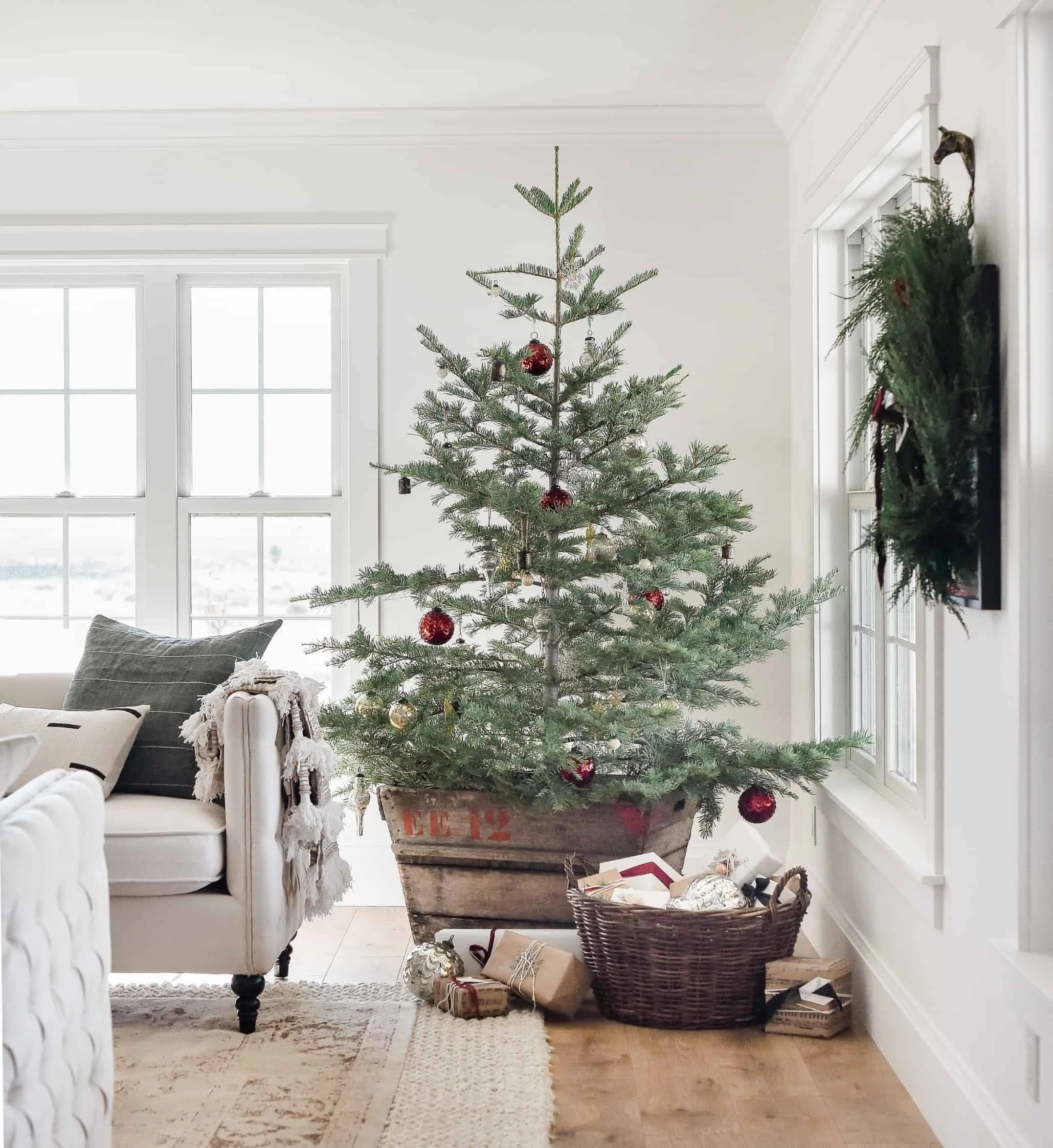 ---
More Farmhouse Christmas Decorating Ideas
Farmhouse Christmas Table Ideas
Farmhouse Christmas Living Room featured in Better Homes & Gardens
Modern Farmhouse Kitchen Decorating Ideas
---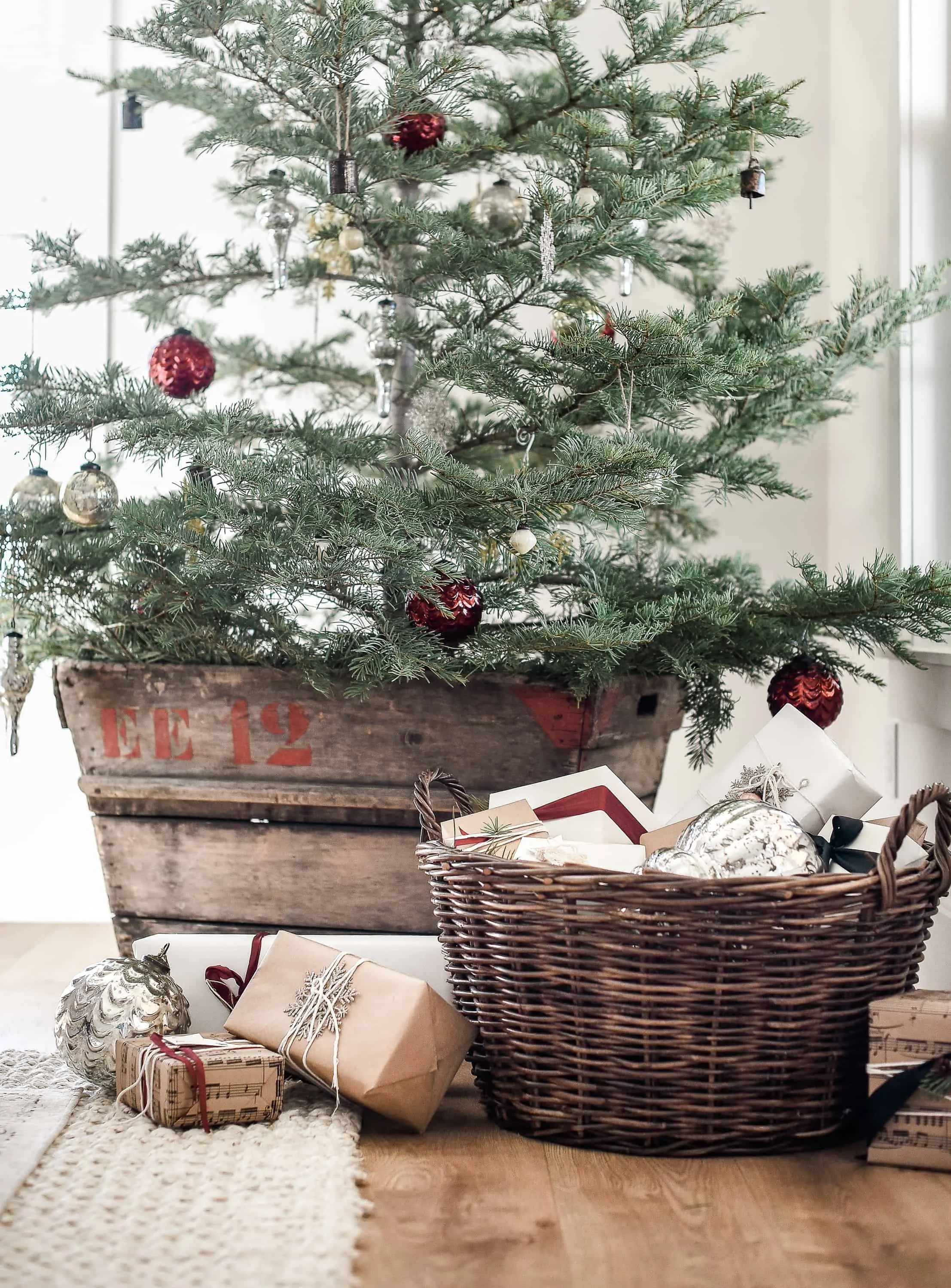 Today we are continuing our Seasons of Home tour and sharing our Christmas living rooms and trees with you! I am excited because each of us has a very unique style, so no matter what you lean towards, you will definitely be inspired!
Be sure to scroll down below and visit my friend's Christmas living rooms. There are so many ideas…from decorating real trees & faux tress, to how to flock your own Christmas tree, and how to add ribbon to a Christmas tree.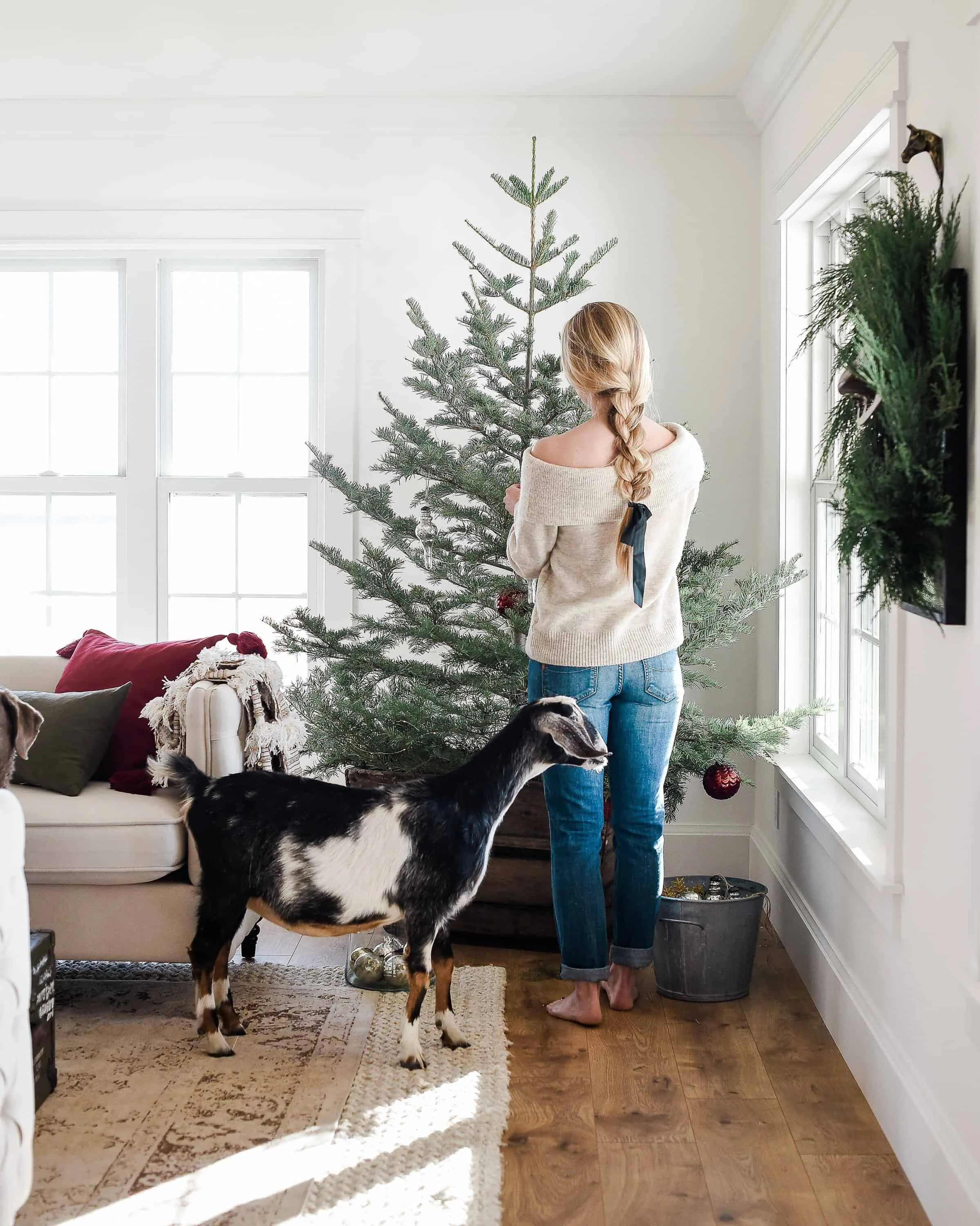 This year's Christmas tree hunt was much less dramatic than our Christmas tree disaster from last year. We headed out after dinner to pick one out, and brought home this darling little guy.
He is the perfect size and is missing a spot from his side, which I find to be very charming. I suppose I have a thing for firs, I always seem to pick one each year when we head out to cut our tree. Perhaps next year I'll go for a spruce, or something a bit more full. I really just love the Scandinavian feel and simplicity of a tree with a 'less-is-more' vibe.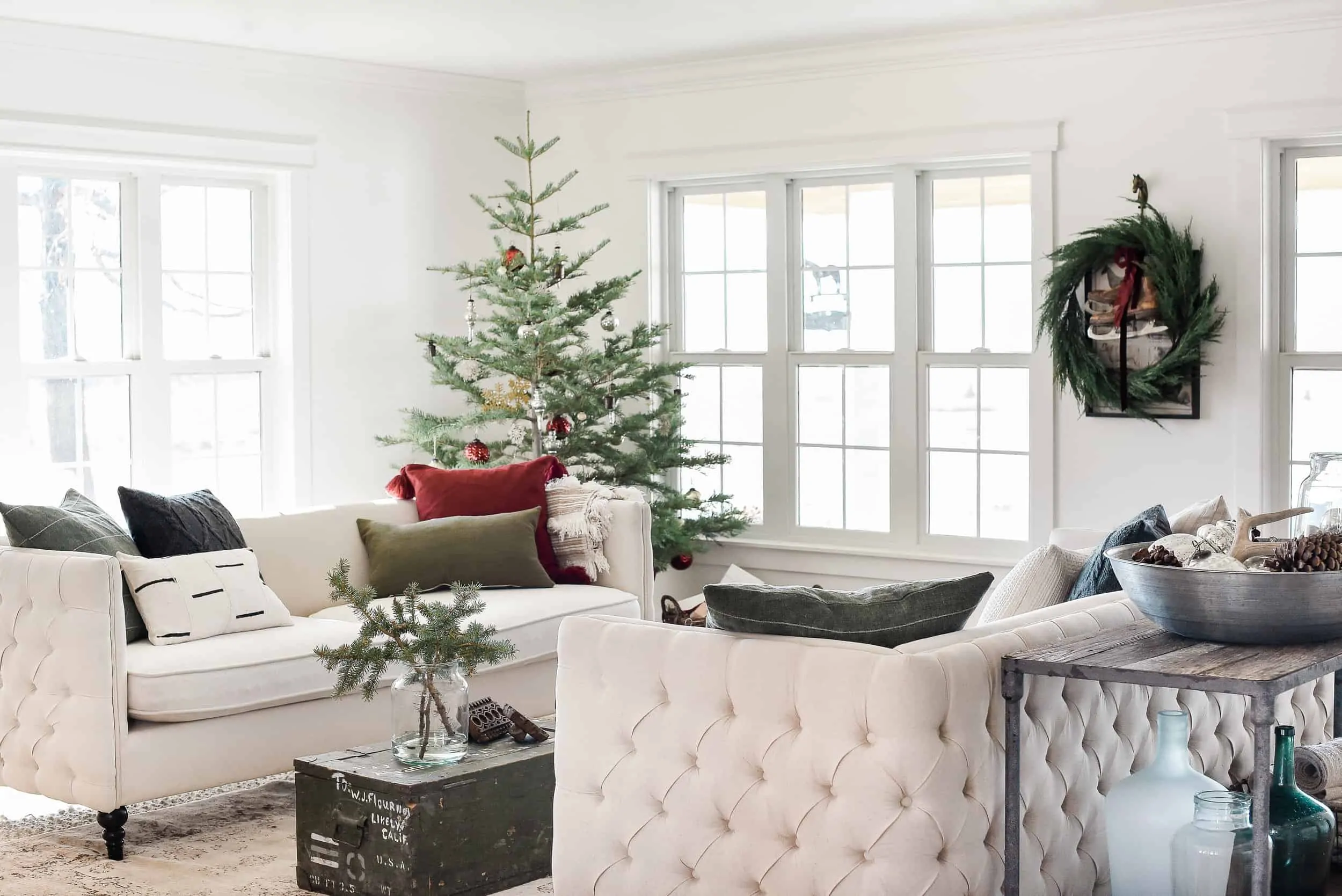 I also seem to have a bit of a bell trend going on this year! I used many different bells in our kitchen and continued to use them in our living room. Adding ribbon and twine to them makes me happy.
The small bells are vintage which I brought home in my suitcase after a trip to High Point, NC. They were a bit of a hassle to cart around during my shopping trip, but have been well worth it! I really love them and will use them for years to come.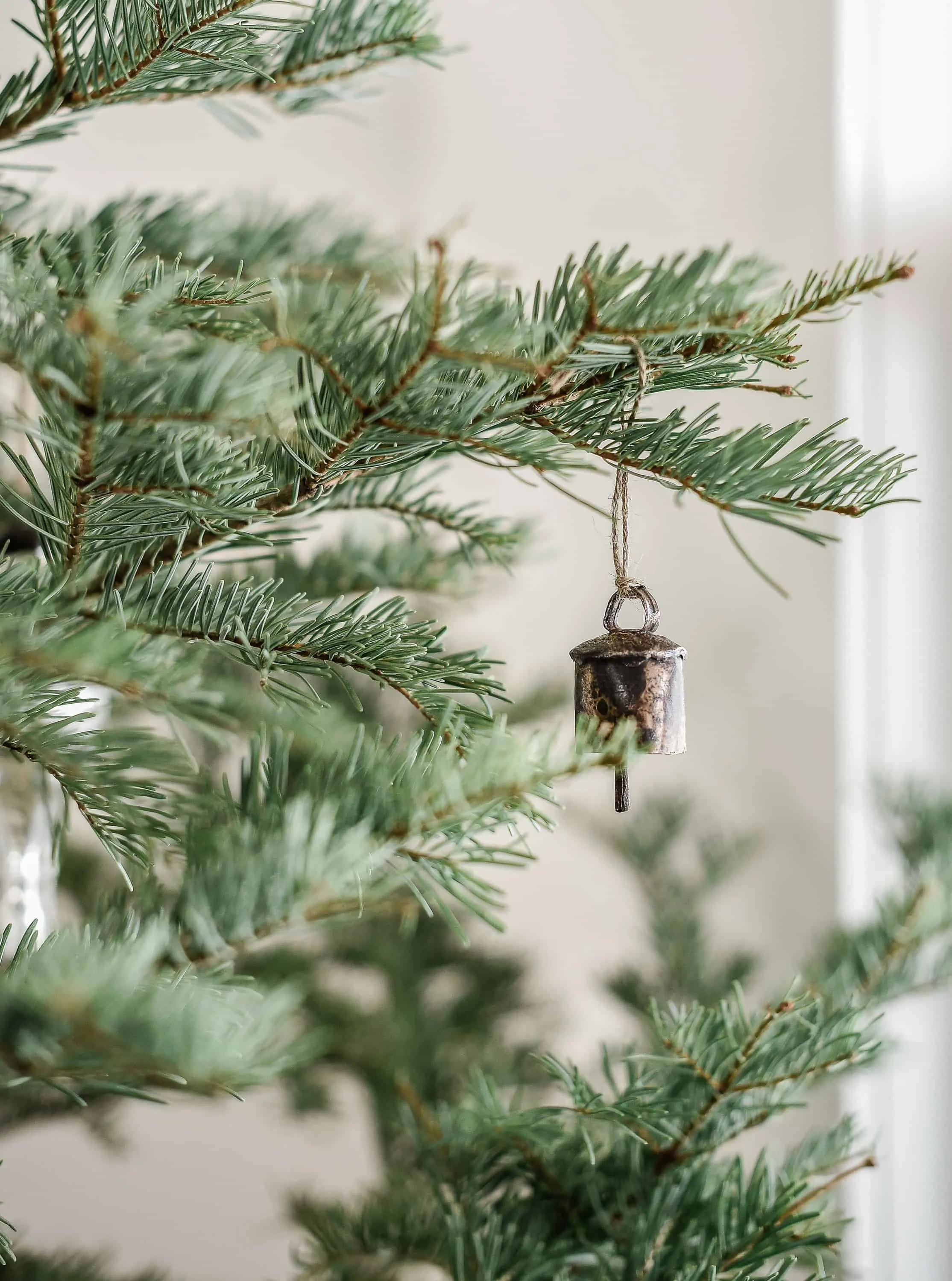 On the same shopping trip, I also found the beautiful vintage champagne crate that our Christmas tree is in. It was quite expensive and a pain to have shipped home, but it has become one of my favorite things. I always think investing in a vintage piece that you will adore is far better than spending money on something that you aren't head over heels for!
I drilled holes in the bottom of the crate and added vintage castor wheels, which I removed for the Christmas season. I usually have to get a bit creative when it comes to getting the tree to stand upright (milk jugs and white pitchers are usually my go-to), but our Christmas tree stand actually fit in the base of the vintage Champagne crate…and the tree only fell over once while I was attempting to get it to stand up straight and steady by myself ;).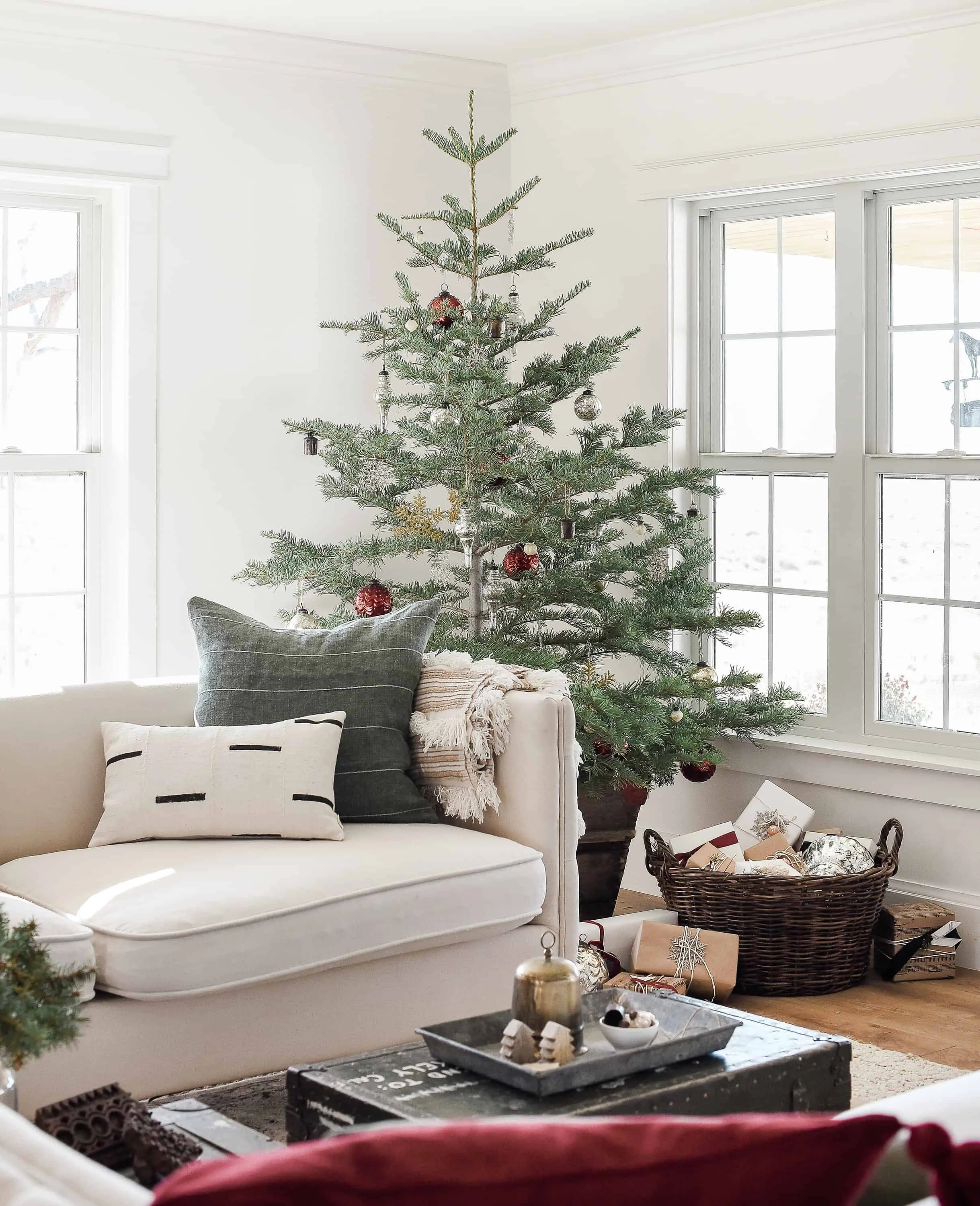 ---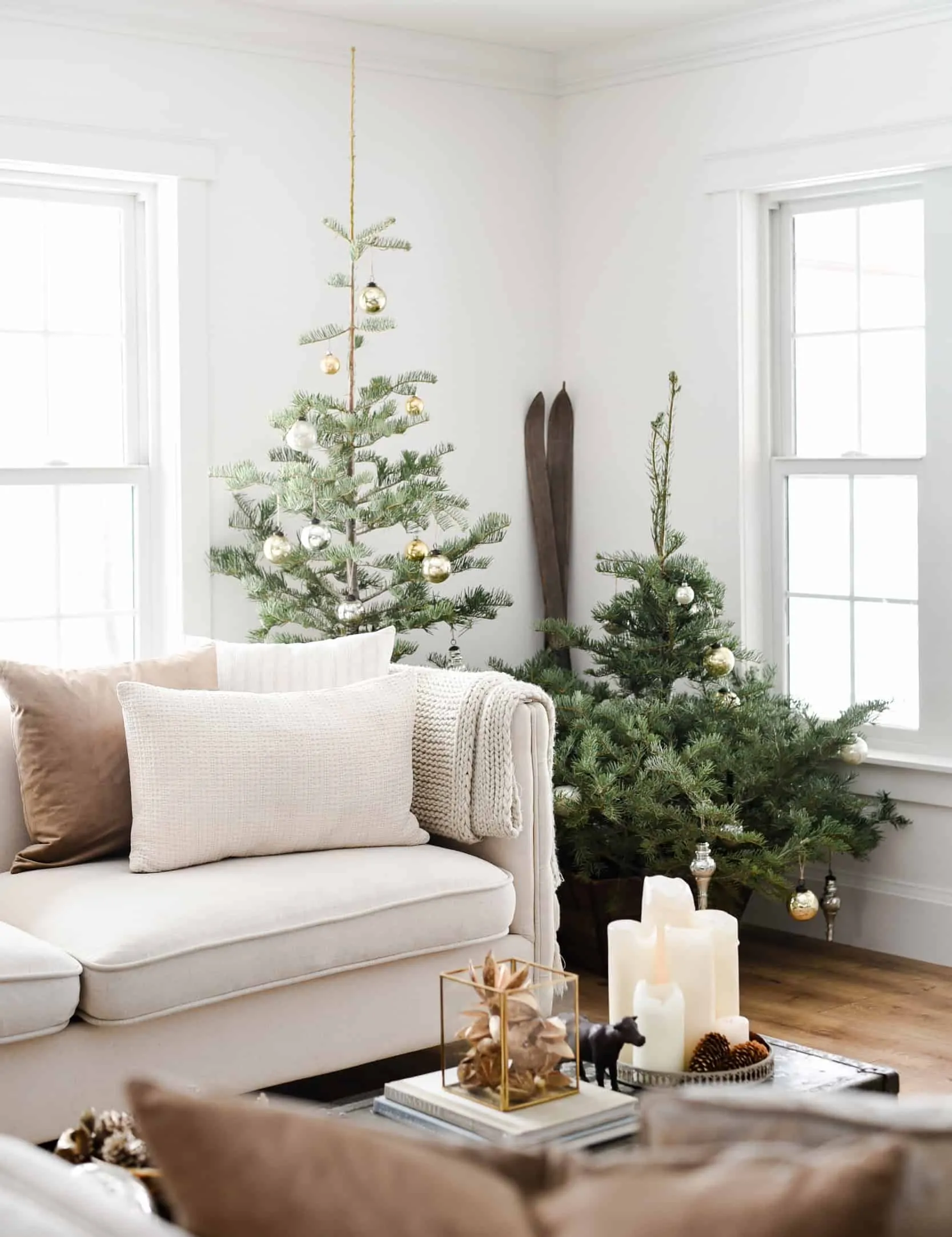 ---