DIY Christmas Advent Calendars (with a Free Printable!)
This post may contain affiliate links, please read my disclosure policy.
DIY Christmas Advent Calendars are so fun to make and add an extra special touch to the holidays. These ideas are two of my favorite ways to create your own calendars for the Advent season!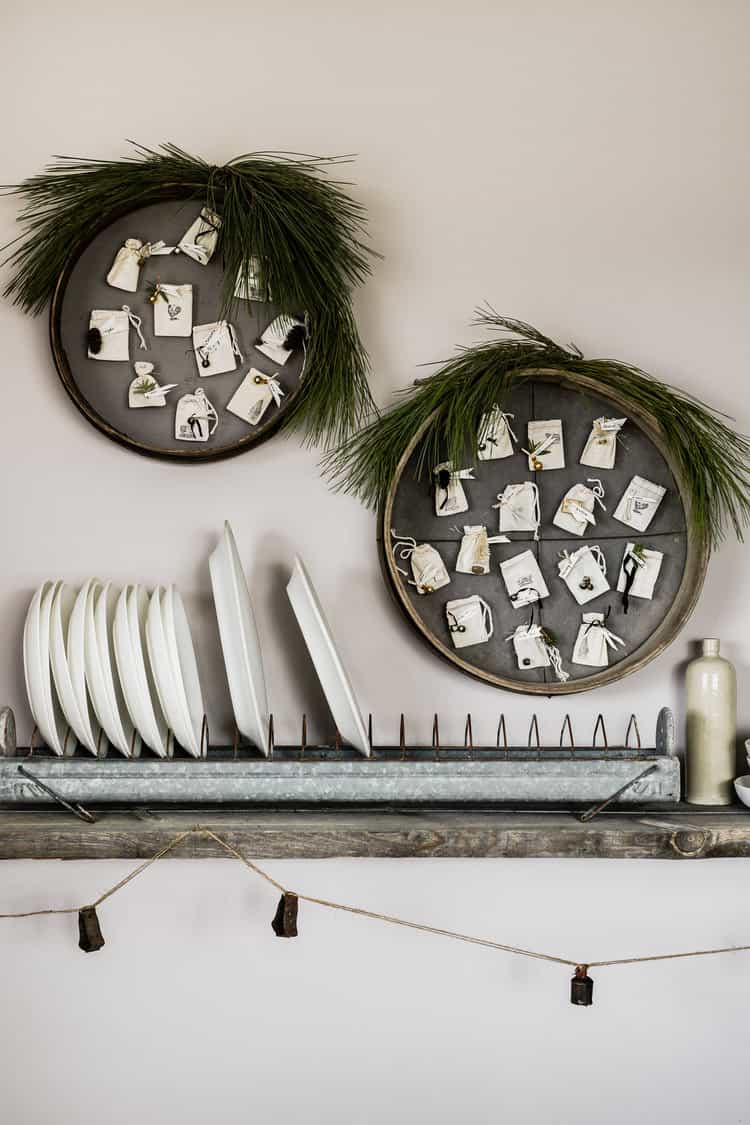 I am one of the many that truly loves Christmas. Growing up, we always had a birthday cake for Jesus, and made sure to remember the reason for the season. I continue to do so as an adult, and I really enjoy everything that Christmas brings. The joy and cheer, the music, the decorations. It's all so beautiful to me, and as Oprah would say, "5 star joy!!".
Since the month of December can become so saturated with parties and gatherings, having an Advent calendar is a lovely way to take a little moment out of each day to remember the spirit of Christmas.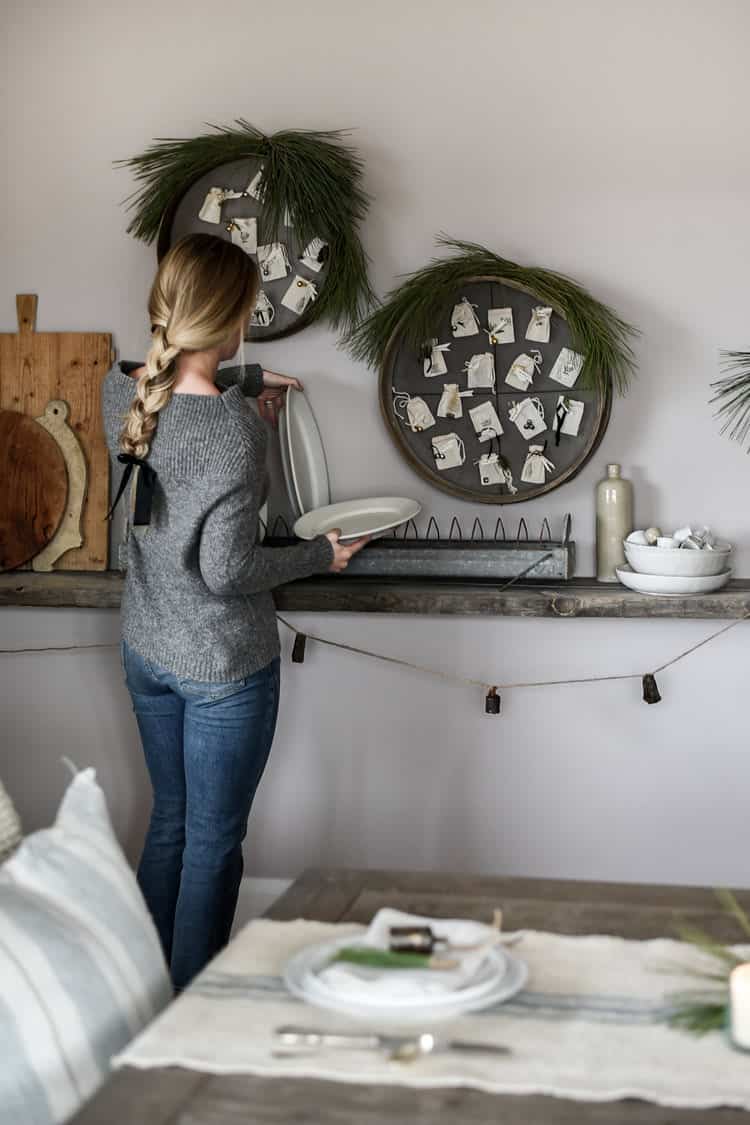 I remember having advent calendars growing up, but I haven't had one in many years. Truth be told, I didn't really know the history of the advent calendar. I knew it stemmed back to a saint, but I didn't realize that originally the advent began much earlier than Christmas.
What is Advent?
Advent is the four-week period beginning on the Sunday nearest the feast day of St. Andrew the Apostle (November 30) through the following three Sundays. Historians estimate that Advent, which derives from the Latin word for coming, has been celebrated since the fourth century. The period originally began as a time for converts to Christianity to prepare for baptism, but is now more commonly associated with the anticipation of the anniversary of Christ's birth on December 25.
Of course, our modern traditions show the advent beginning on December 1st and leading towards Christmas. Nonetheless, I believe it is a way to be mindful of the Christmas season. Whether you are religious and celebrate each day with a bible verse, or you simply want to soak up every day leading up to Christmas, an Advent calendar is a wonderful way to fully enjoy the holidays.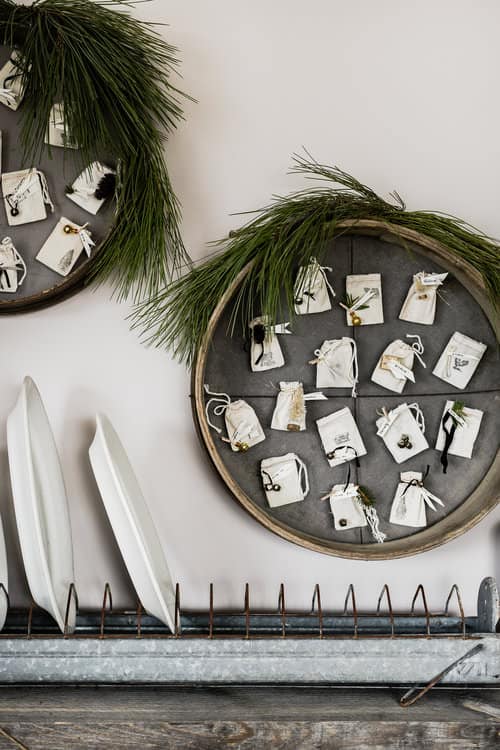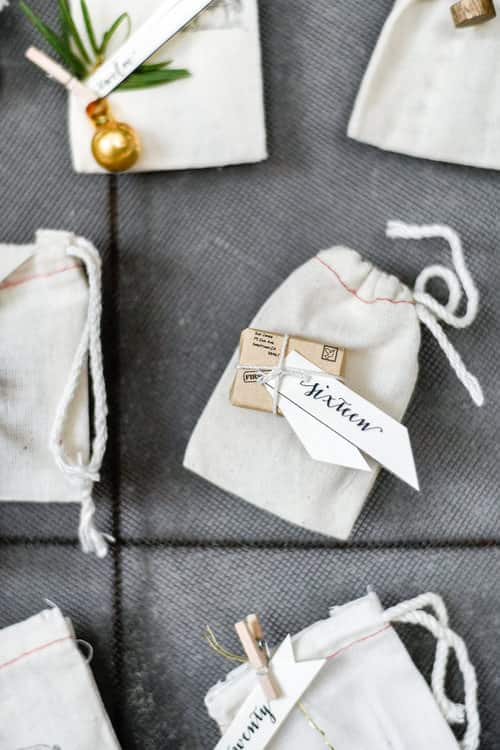 I really am excited about these Advent calendars because they are so darling – I usually display them in our dining room! Sitting down to make these was incredibly fulfilling. Lately, I have been so busy that I haven't had a single second to enjoy my hobbies. I have been going going going…and the past three months have slipped away from me. So getting to sit down, pull out my craft supply boxes, and enjoy a few hours making something with my hands was pure joy. 


DIY French Bottle Drying Rack Advent Calendar
For this calendar, I saw one of our vintage French bottle drying racks from the shop, and instantly knew it'd be the perfect thing another DIY Advent calendar! These vintage drying racks (known as a Herrison) are so lovely. I have one in my pantry which we use to store cups on. The unique thing about this particular one is that it can be wall mounted (or learned up against a shelf). I think it would be perfect hung in an entryway and used as a coat rack!

I absolutely love tiny vintage ornaments, so I attached a few to each baggie. I filled up our bags with treats, and you can even add activities to some of the days to do.
You can write something as simple as "sit by the fire". I think an Advent calendar is a great way to stop and appreciate each day throughout December leading up to Christmas.
For a time that can be so stressful, taking a moment out of each day to be present is really a gift in itself!
How to make your own Advent calendar:
Step 1: Download the free printable tags & daily cards.
Step 2: Print & cut each tag / day out.
Step 3: Attach each day to an individual muslin bag. Use glue dots, ribbon, wire, and tiny Christmas accessories (I love finding these in the dollhouse section at craft stores) to decorate each bag.
Step 4: Fill each bag with a daily activity, scripture, or treat.
Step 5: Find a place to hang each baggie up!
Step 6: Each day, open up the day's advent and enjoy the magic of Christmas!
---
I hope that whether you decide to make an advent calendar this year or not, that you are able to find time to slowing down and do something you love. If we aren't careful, three months, turns into three years, and three years turns into ten…and before we know it, we've blinked and missed the whole thing.