We have very few restaurants up here. To be exact, we've got two Mexican places, one Italian and one Chinese spot. We have a Subway too, but I'm talking dinner here. Anyways, when we moved up to the ranch, we discovered that you could buy pre-made pizza dough from the Italian restaurant to take home and make yourself. This was great, because I don't like greasy pizza, and because their dough is really great! Also, it's really fun to have a pizza party at your house with all of your neighbors. As I type that out, I realize how lame that sounds, but hey, when you live out here, beggars can't be choosers.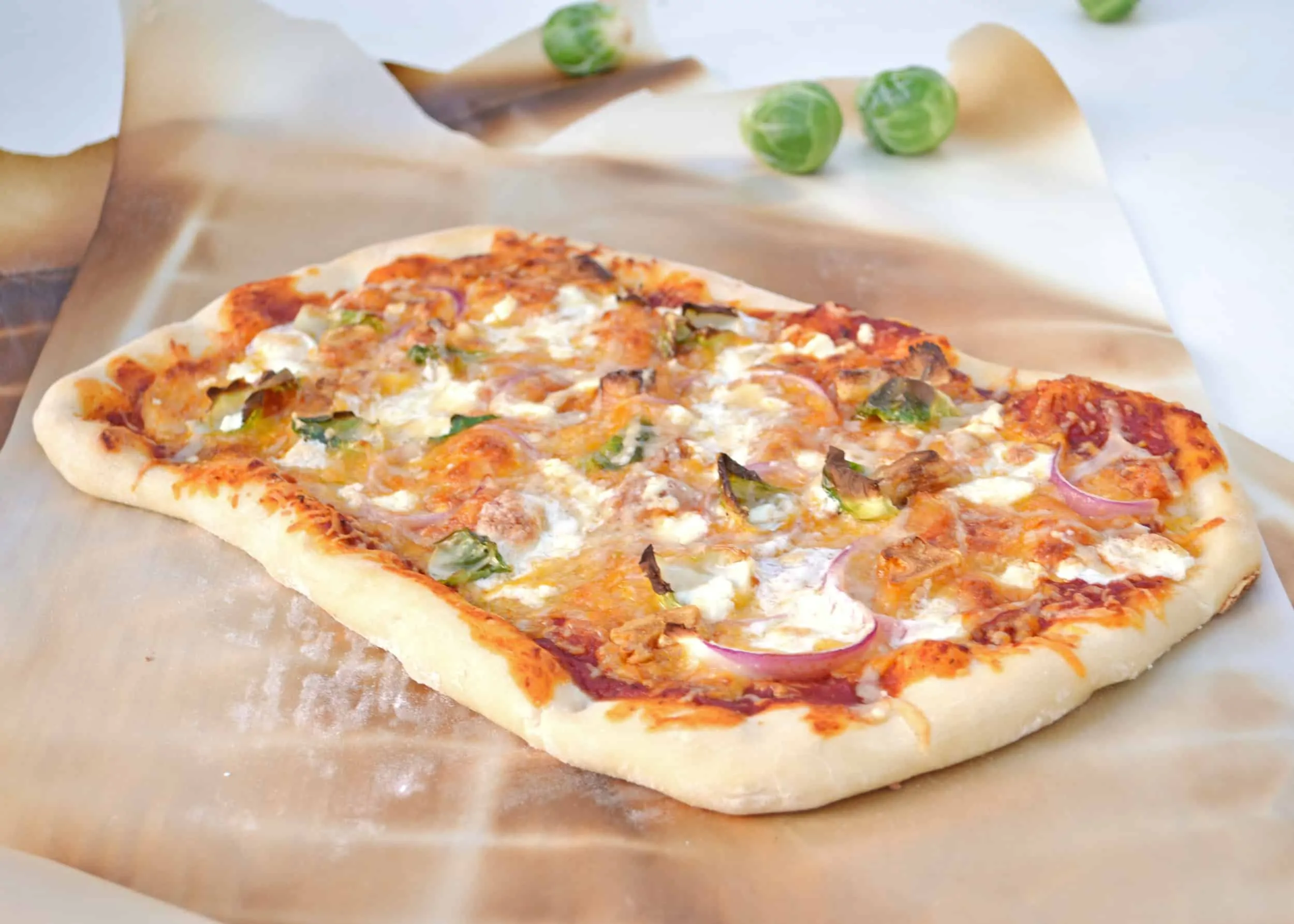 My not-so-next-door-neighbor gifted some dried figs from their farm in San Jose for Christmas, and one night I decided to marry them with a little goat cheese on top of a pizza. The result? A very happy marriage. Adding a little red onion helps balance out the sweetness of the goat cheese and figs, and copious amount of Parmesan never hurt anyone either. This has become my favorite pizza, and guess what? Even Greg likes it! Enjoy!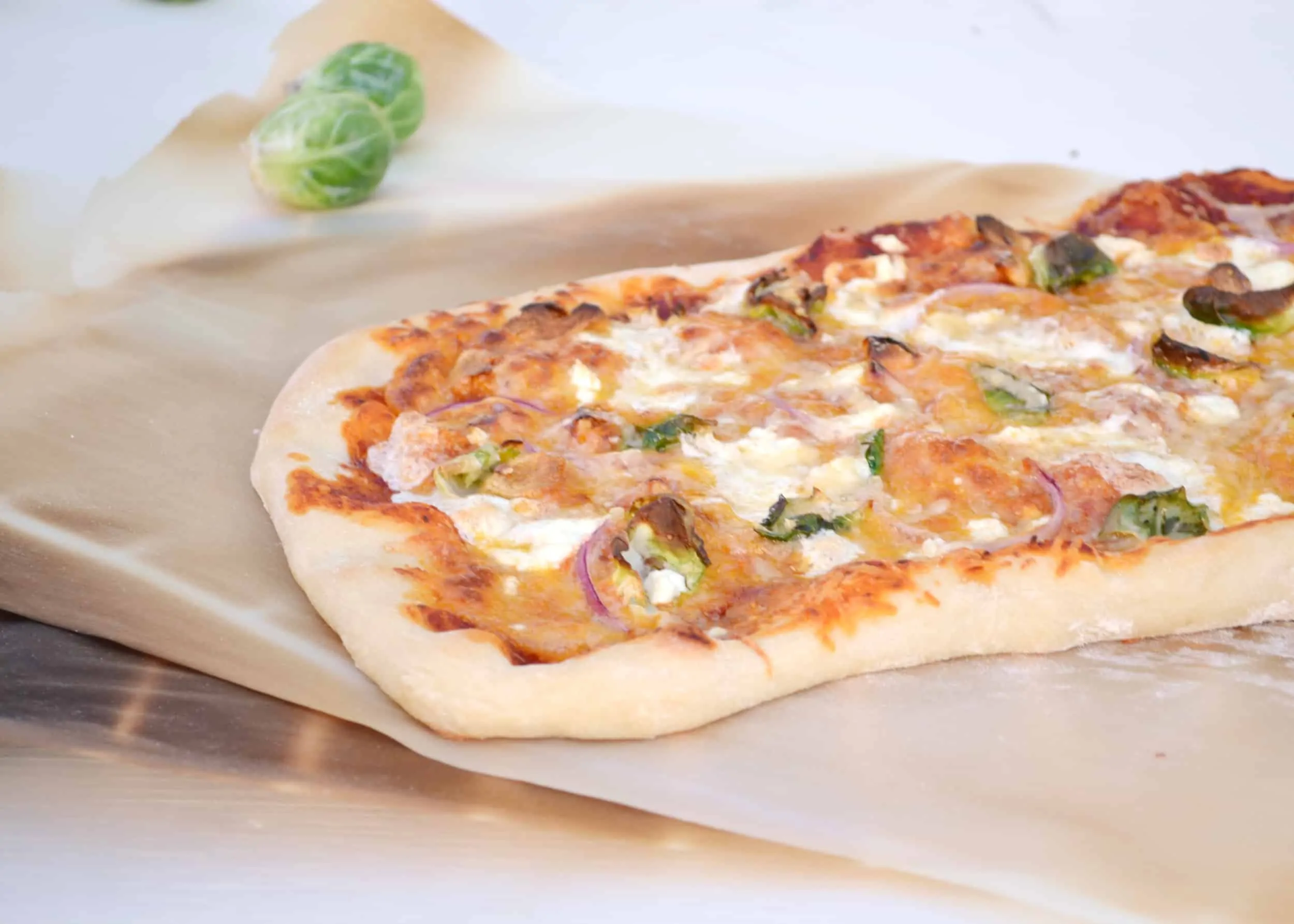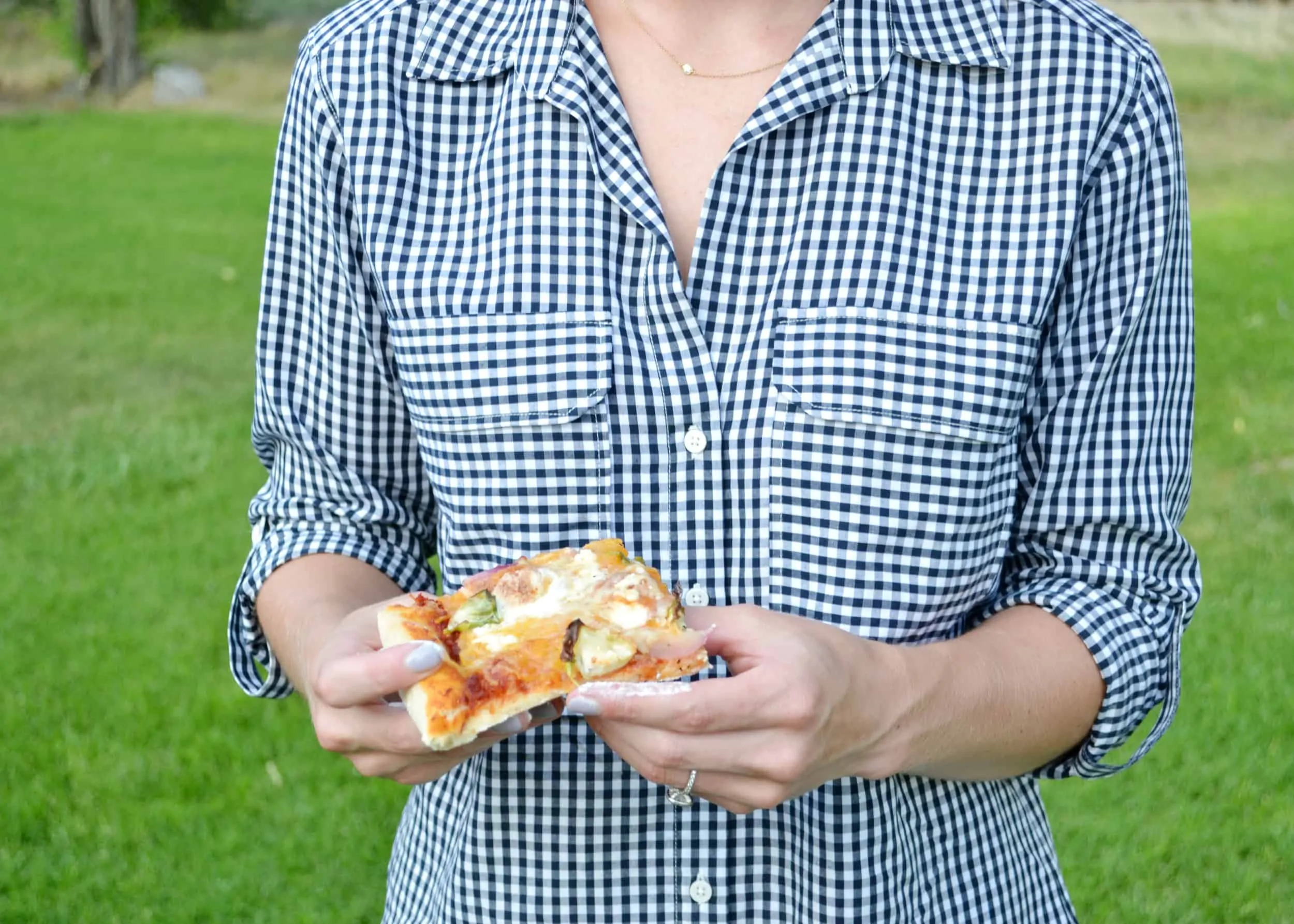 The Recipe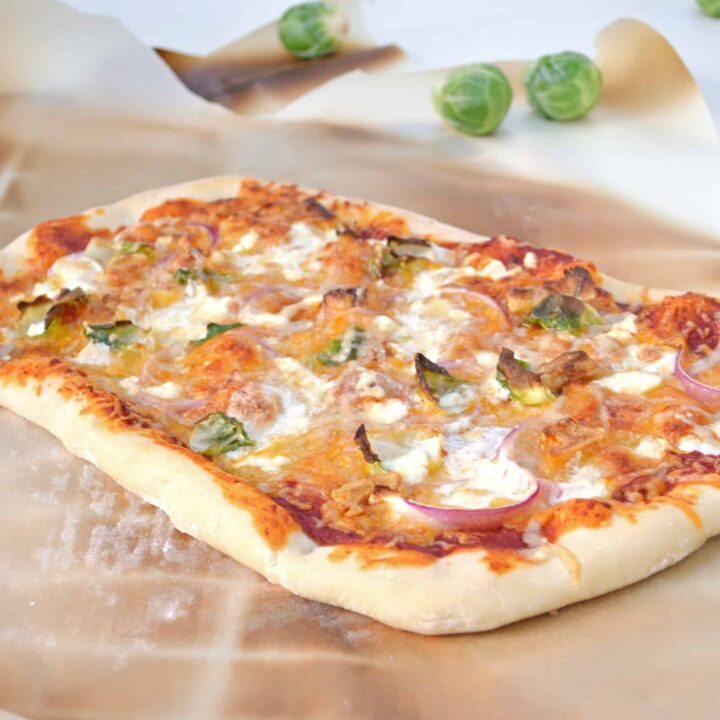 Fig & Brussel Sprout Goat Cheese Pizza
Delicious weeknight meal!
Ingredients
Pizza Dough

Try Trader Joe's or Whole Food's

Dried

or fresh Figs

Brussels Sprout Leaves

from 2-3 sprouts

Red Onions

slivered

Goat Cheese

crumbled

Pizza Blend Cheese

Parmesan

Pizza Sauce
Instructions
Prepare pizza dough into a pizza shape, then layer on ingredients.

Cook according to pizza dough instructions.