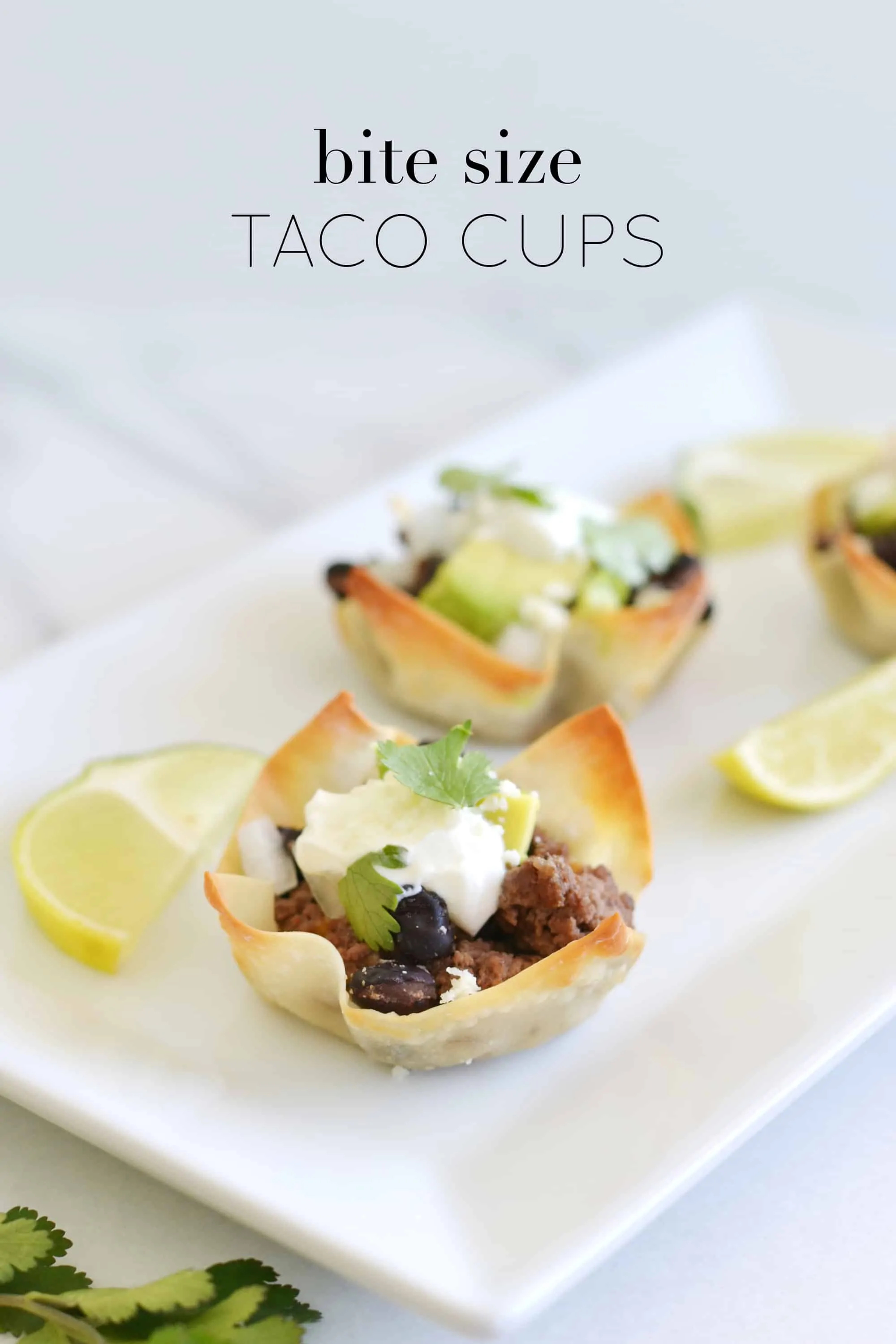 There are many truths in life. One of them being tacos. Enough said. Another is that miniature is always better. If you follow me on snapchat (@boxwoodavenue), you may remember my love affair with the miniatures aisle in Michaels.
The other day, Greg and I stopped by Katie's parents house to watch a football game. During our visit, we all decided it absolutely necessary that I have my own miniature farm. Complete with mini horses, mini goats (THIS WILL HAPPEN!), mini donkeys, and of course kittens.
This was all decided after watching the Amazon commercial with the mini horse (if you have yet to see it – watch below!). Everyone agreed that it was my destiny: Greg has his ranch, and Chloe has hers. Picture a big red barn (Greg's), and an adorable minuture red barn (mine).
I'll keep you posted on the progress, but until then, here's a miniature taco cup recipe, because: miniature tacos = heaven, and also because this is the perfect recipe to make for game days. Enjoy!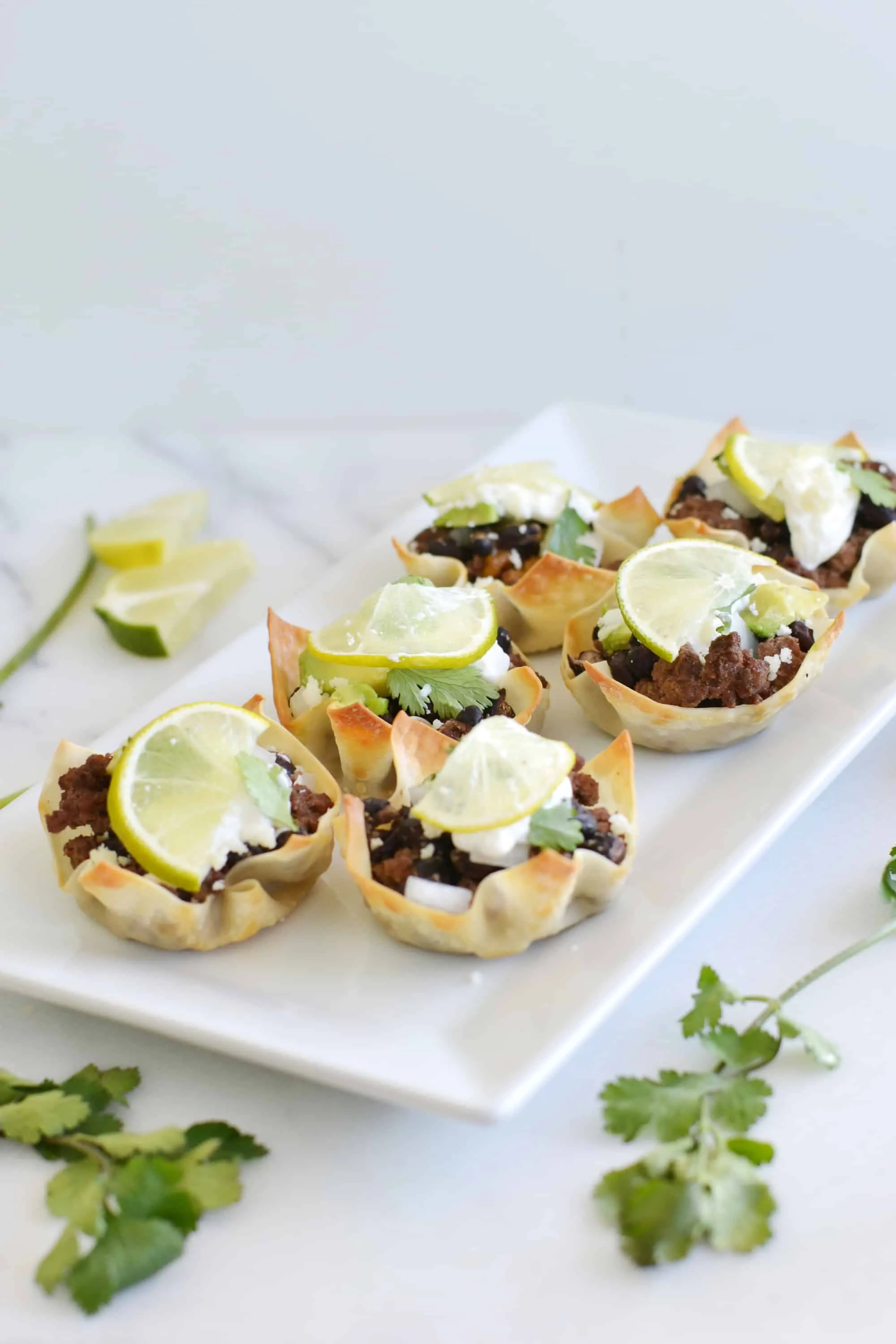 Ingredients: Serves 12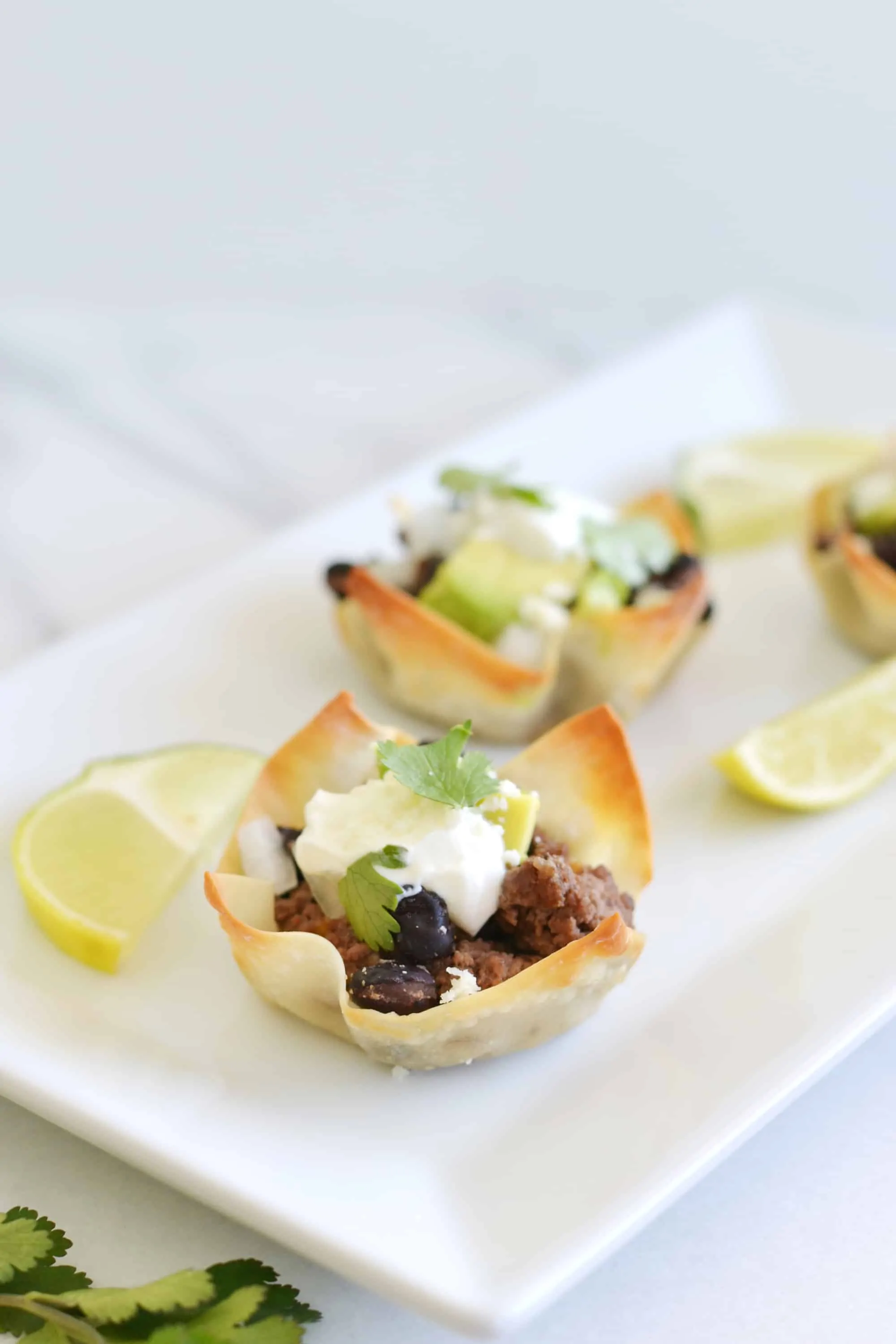 12 wonton wrappers

1 package ground beef

1 can organic black beans, drained & rinsed

Cumin, garlic powder, onion powder, and chili powder to taste

Light sour cream

Diced avocado

Finely diced white onion

Cilantro & cotija cheese for topping
Step 1: In a frying pan, brown meat with cumin, garlic powder, chili powder, and onion powder to taste.
Step 2: While the meat is cooking, lightly spray a cupcake pan with non-stick spray, place 1 wonton wrapper in each cupcake hole.
Step 3: Once meat is browned, set aside in a small bowl. Add black beans to the same pan and sautè, adding more spices as needed. Once warmed through, add into the same bowl the meat is in.
Step 4: Fill each wonton cup halfway full with the meat & bean mixture, and place in oven for 10-15 minutes, until the wrappers are golden.
Step 5: Remove from oven and allow to cool for 5 minutes. Place taco cups on a platter and top with sour cream, slivered lime wedges, cotija cheese, cilantro, avocado and onions.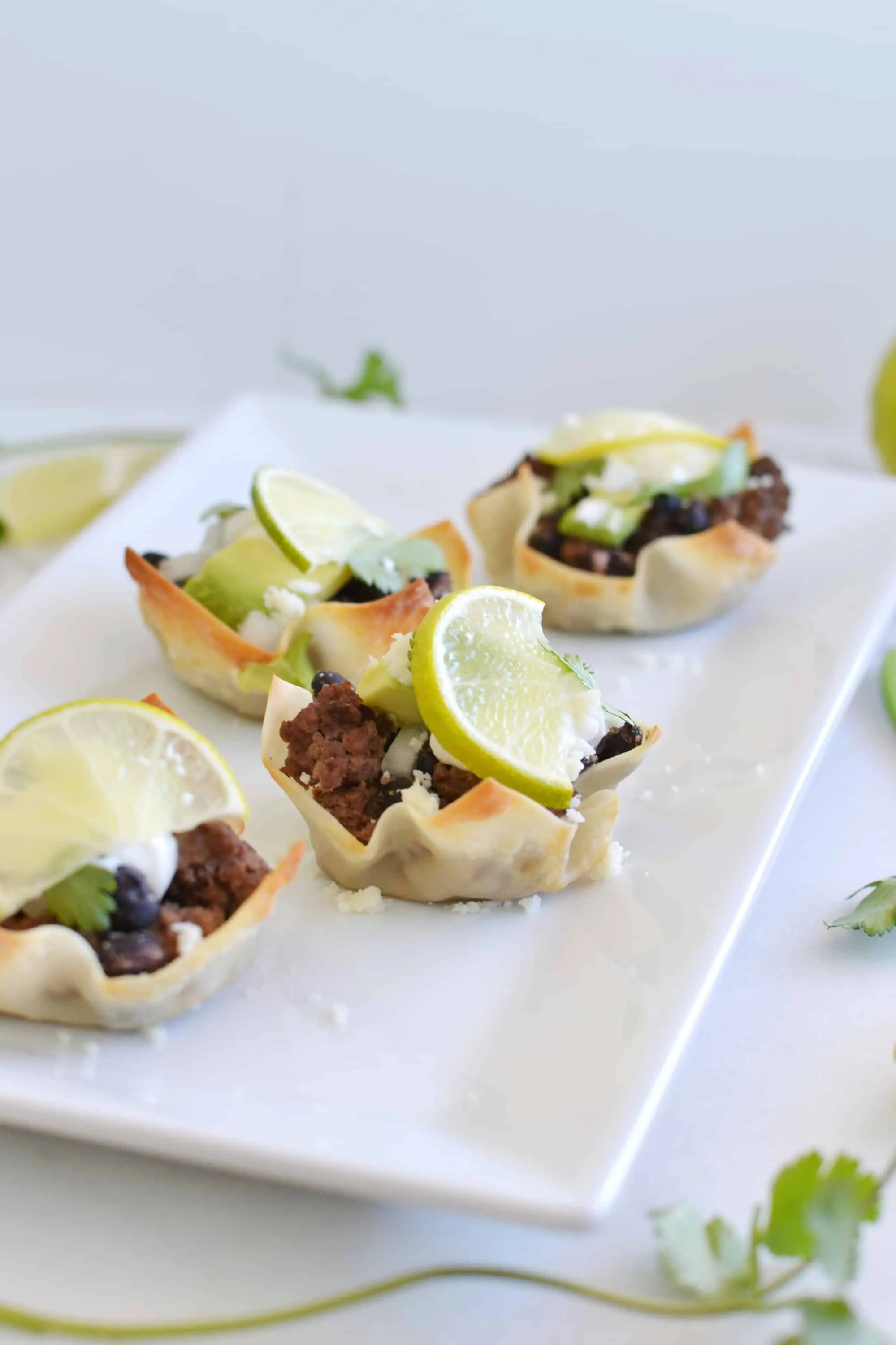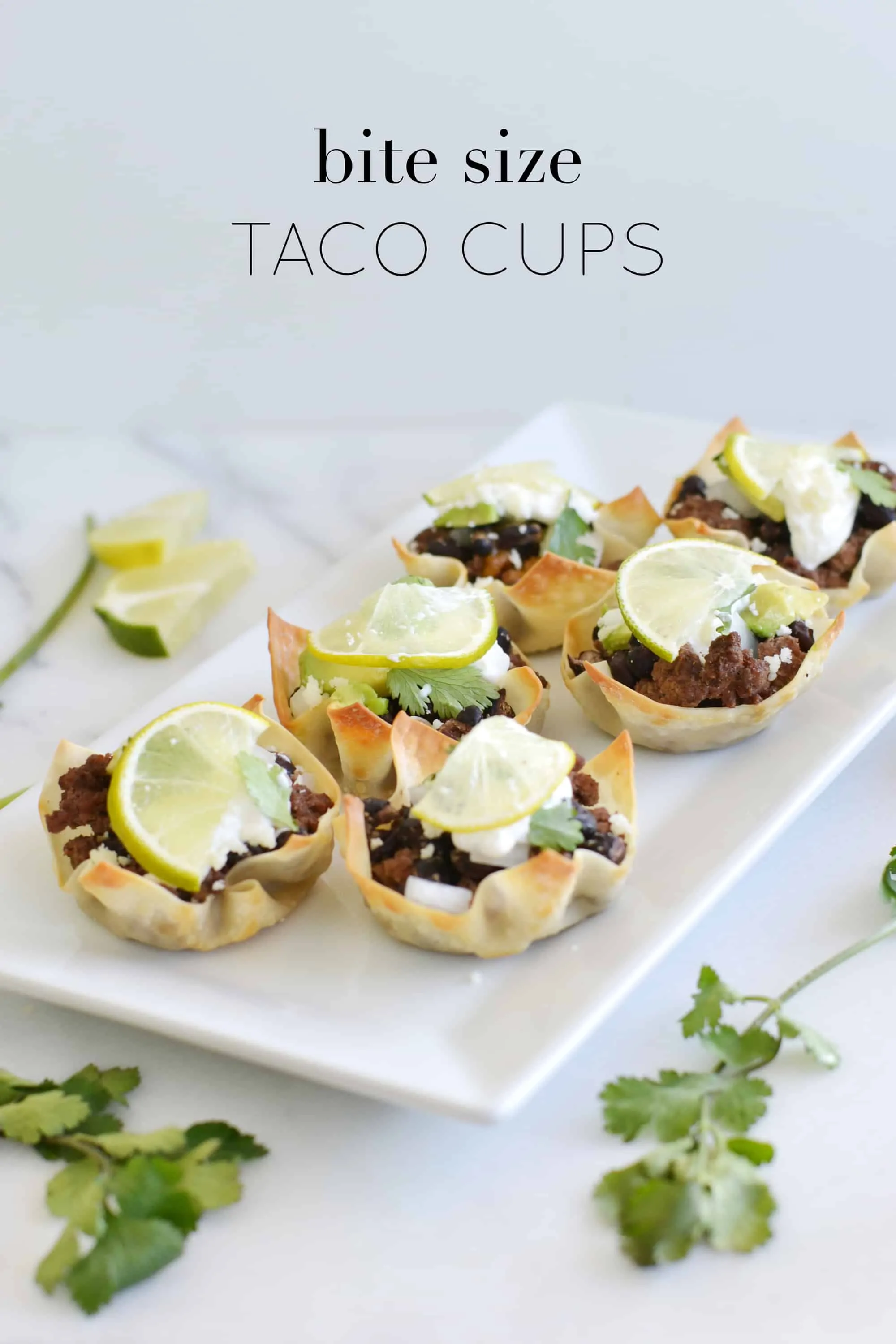 In case you haven't seen the commercial: