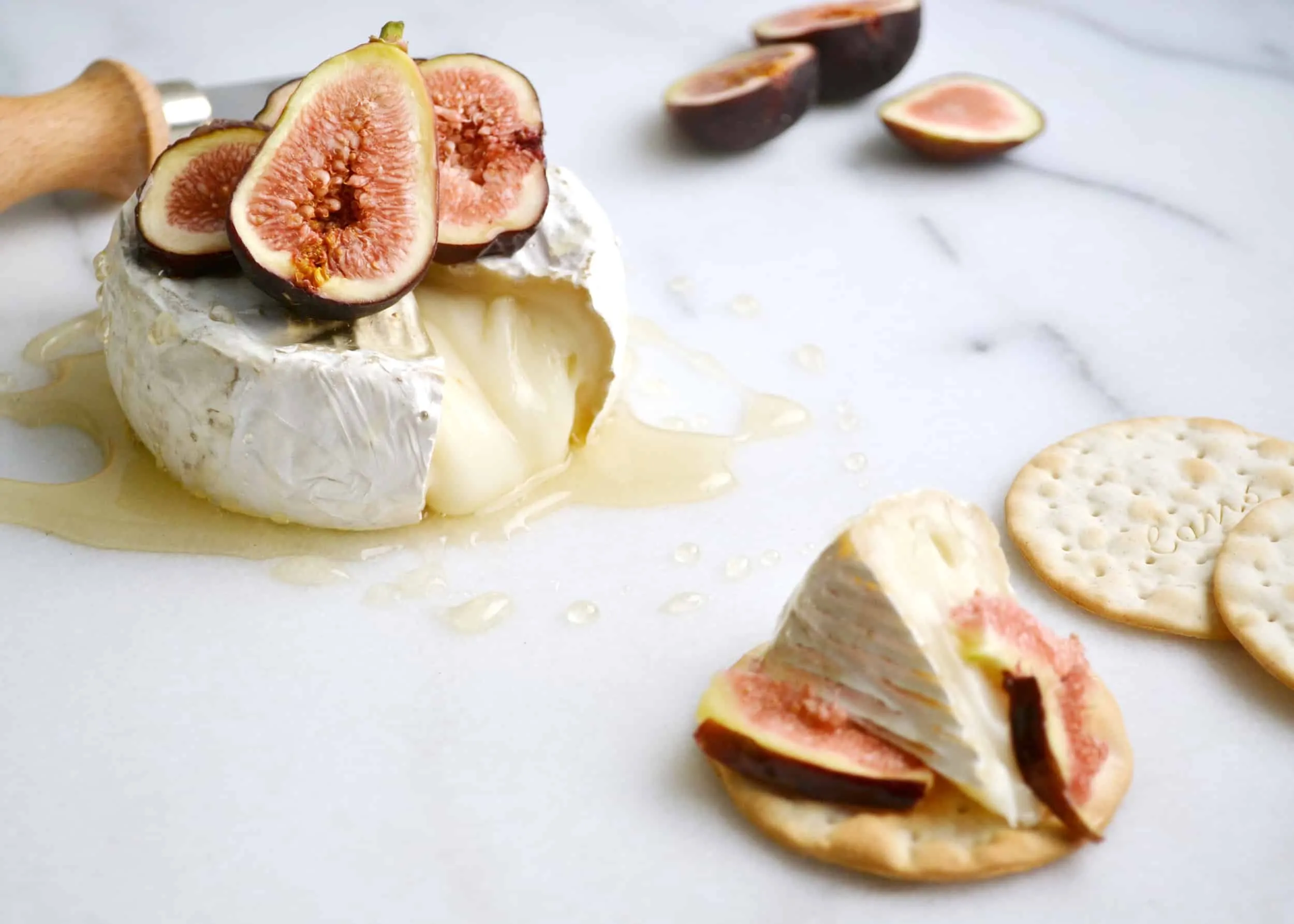 I can remember the first time I ever had a fig. I was nine, and it was disgusting. My grandfather was appalled that I didn't like the delicacy he had sacrificed on my immature palette. Since then, my palette has matured, and I have come to love figs.
I think we all know how much I also love goat cheese, so when Greg came home with a block of goat's milk Brie, and a basket of ripe figs – it was only natural to marry the two together. With a bit of honey – this recipe makes for a very simple appetizer, perfect for entertaining.
You might scoff at my use of Carr's crackers, but they are such a classic, and you really can't go wrong with them. I'd say add a little prosciutto and a glass of wine, and you've got yourself a well rounded antipasto platter that your guests will definitely love.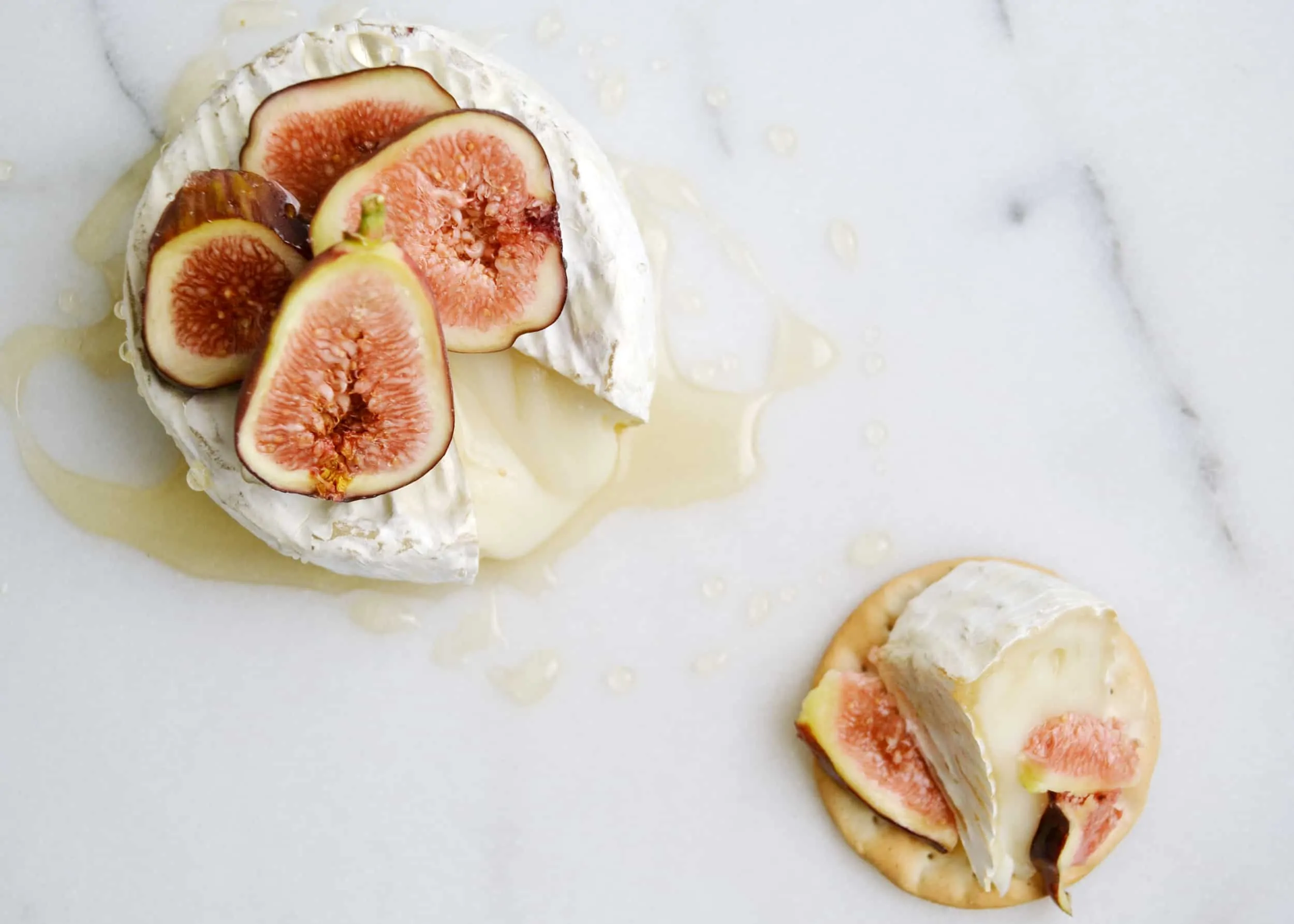 Goat Cheese Brie with Honey and Figs
Goat Cheese Brie (or a traditional cow's milk Brie)
Ripe Figs
Warm Honey
Crackers
Warm the Brie until soft, layer sliced figs on top, and drizzle copious amounts of honey. Serve with crackers and extra slices of figs.