Blogging is a wonderful way of sharing your passion with the world. It often results in a little extra money and new friendships. If you are looking to start a blog or improve your blog this year, these are some of the best investments I made this year to help my business succeed.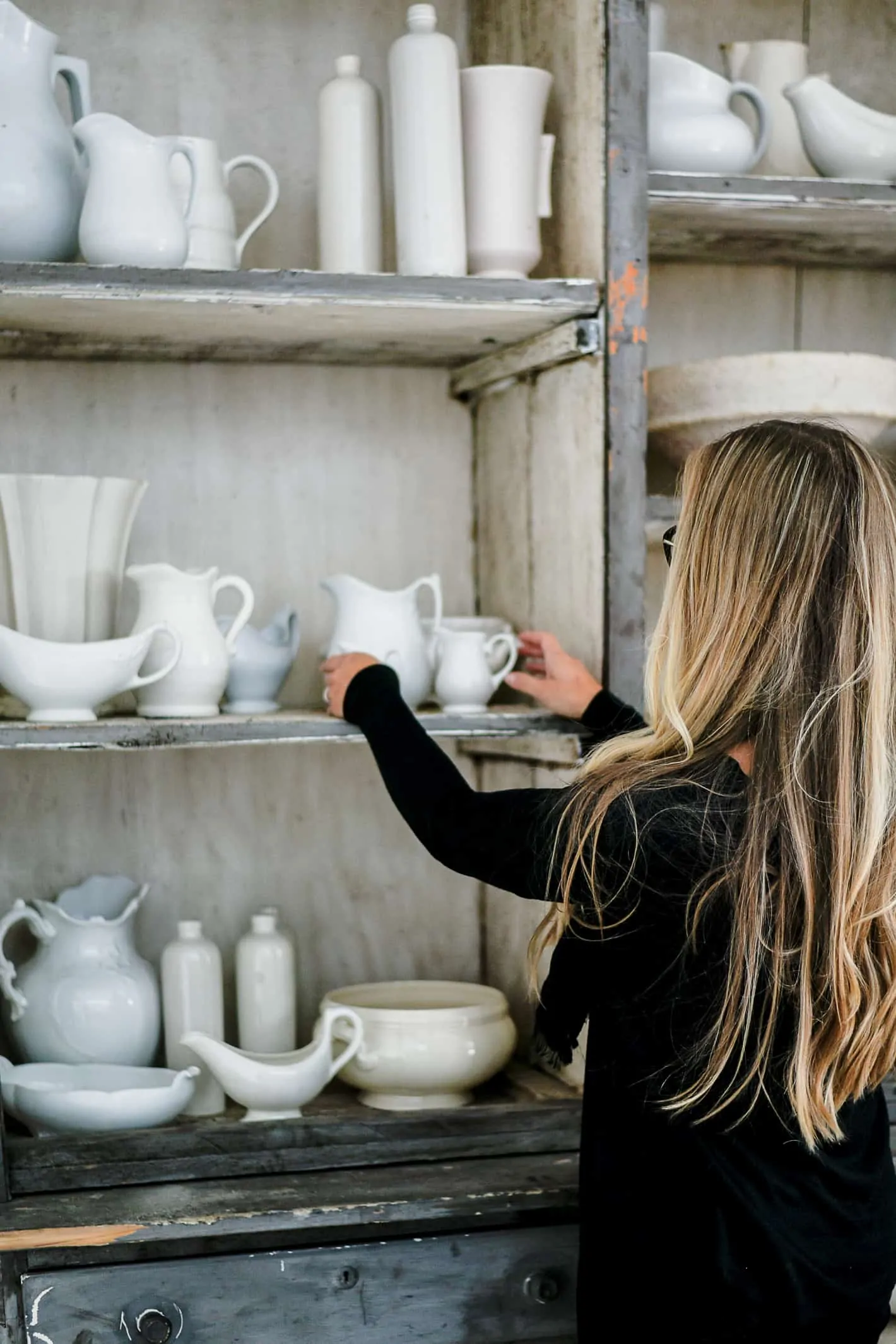 ---
THE BEST INVESTMENTS I MADE FOR MY BLOG in 2015
---
Over the past year, I've learned a lot about blogging. There are so many little tips and tricks that make a huge impact on the 'success' of a post. Last year around this time, I remember reading a similar post on a friend's blog, and really enjoying it!
So today I wanted to share with you, some of the things I've learned over the past year, in the case that you're a blogger too! If so, make sure you leave me a comment below so I can hop on over and check your site out!
We have one of the world's most outdated kitchens. I take nearly all of my photos using one of these! Plus, it's great to be able to move it around in search of good lighting!
A 50 mm lens:
This one AND this one! I will be sharing a post about the difference soon, but if you are stuck between one or the other, I suggest getting the pricier one. There is a huge difference in quality. If you use Nikon, the only 1.2 50mm they offer is fully manual, which is a bummer, but it's very easy to get used to! (Click here and here for Cannon options.)
A photography class:
You don't have to pay for this. There are plenty of free resources out there. Visit my resources tab for some of my favorites!
I honestly don't know how I took photos without them! The remote control is AWESOME for days that Greg isn't around to help me take photos.
A Workshop:
This is not only a great way to learn, but also a great way to make connections. You are more likely to create a network with people in your 'niche' while meeting face-to-face, rather than over the internet. Even though writing is a great way to express your voice, there's nothing like personal interactions.
For under $200, it saves me on days when the afternoon light is sub par. Not sure how to use it? Stay tuned ; ) I've got a great tutorial coming your way. [Also, so that I don't feel terrible about myself for suggesting this product – please find a way to recycle all of the Styrofoam it comes packaged in!]
Props:
I love using interesting tea towels, plus it's a great way to tie different posts together. I wouldn't use the same towel for every food post, but I have a rotation of a select few. That way all of my posts have an underlying style that is recognizable. Other props I love include: vintage wooden spoons, simple white dishes, and sleek glassware.
Speaking of props, I call these guys my 'models' – It's worth investing in some simple white dishes, a set of gold flatware, vintage silverware, modern cut glassware, etc… Special things that stand out in photos. You don't have to buy the whole set, just a few to step up the styling of your photography.
Planogr.am –
Let's face it, instagram is the new 'portfolio', it's a way for readers and companies to quickly glance at all of our hard work. I use Planogram to make sure my posts flow together well. It's definitely changed the way I gram! Search for Planogr.am in the app store. UPDATE 2018: I now use an app called Mosaico.
I know some bloggers use picmonkey etc.. and that's totally fine too! I love having the options of Adobe's other programs such as InDesign and Illustrator. I also have gotten so used to Photoshop, I don't think I could switch over to any other program. It's a great investment!
And lastly…Time:
One of the most important aspects of blogging is time. You truly aren't going to see 'success' unless you spend time on it. Coming up with a great concept, writing, reviewing, rewriting, taking great photos, editing the photos, and creating the post. Then the work begins: tweeting, pinning, instagramming, facebooking, and sharing.
In my opinion, lack of time is one of the biggest reasons bloggers decide to walk away from their online presence. That's why it's important to stay authentic, and only write about topics that make you want to jump out of bed in the morning.
In all, it's been a great year. My first full year of blogging, and finally, I feel like I might have a teeny tiny little grip on this thing. It's become my passion, and is definitely what makes me jump out of bed in the morning.
Writing my thoughts down, and sharing my photos with all of you has been incredible. I am beyond thankful that you carve out a little time from your day, and share it with me. Thank you for making it possible for me to continue to do what I love.