Wondering how I've turned my blog into a business and how I've structured my revenue streams? I'm opening up today and sharing how I make my money as a blogger!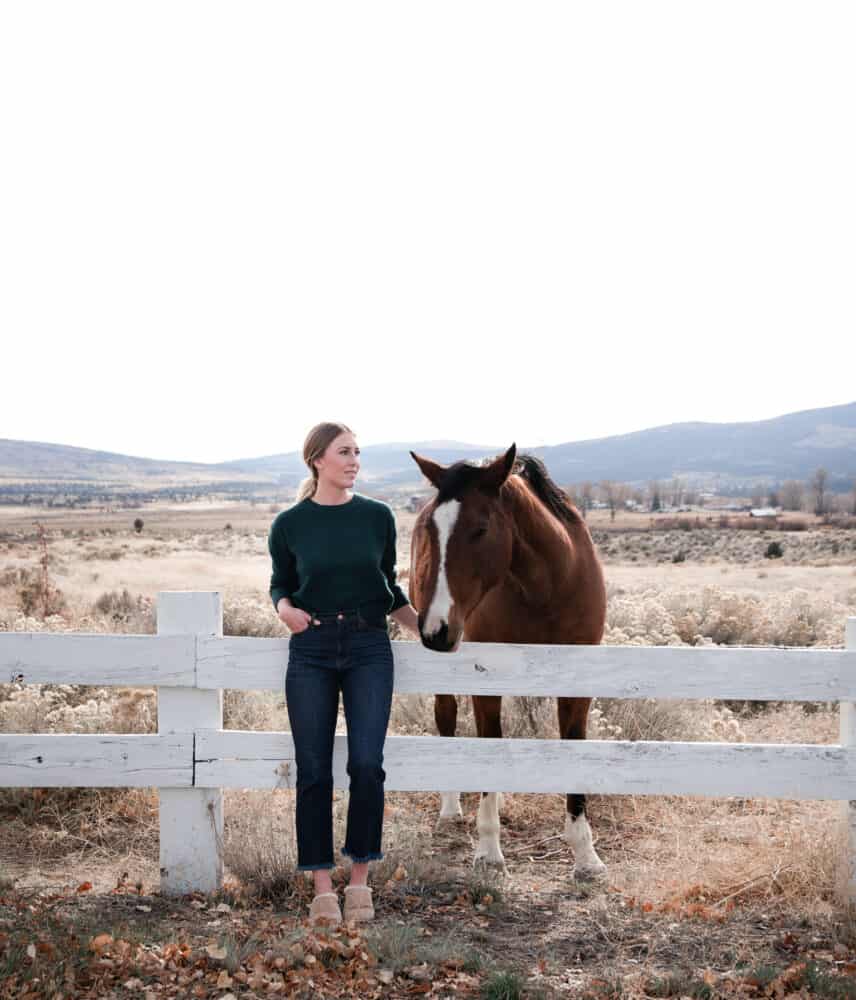 When I first started Boxwood Avenue, it was actually called "Pearls & Petit Fours". I began by sewing pillows after class in college. My aunt had given me an old 1970s sewing machine, and I was hooked right away. You can read more about how I started Boxwood Avenue here! Today I want to share with you how I have grown the Etsy shop turned blog into a full-time business, and share with you some of my goals for the coming year!
I started my Etsy shop in 2013, and in 2014 I switched the name to Boxwood Avenue. After becoming overwhelmed (and bored) making pillows, I decided to start a blog. I read a few blogs back then – JulieBlanner.com and TodaysCreativeLife.com, and knew there was potential to turn it into a business. I just wasn't quite sure how…
In 2014 I started Boxwood Avenue with the hopes of eventually having a shop. With a marketing degree under my belt, I knew that I would not be able to start selling products online without a brand backing the name. With the birth of Amazon and big box stores, I knew it would be difficult to sell the type of homewares I wanted Boxwood Avenue to offer.
THE NAME BOXWOOD AVENUE

I had the foresight to know that the blog would ultimately be a brand that represented a lot of different things. When naming Boxwood Avenue I knew I wanted the brand to feel natural and timeless.

I made a list of words I loved that I felt represented the brand I wanted to build: terra-cotta, salt house, abode, boxwood, and a few others.

I felt that boxwood plants are timeless, yet have the possibility to be whimsical. To me, they represent a specific timeless style. I also love the symmetry of the word 'boxwood' – so, Boxwood Avenue it was!
I didn't have the capital to put into a shop or to invest into marketing, so I knew I had my work cut out for me. I was 22, and I am very glad I didn't jump into opening a shop right away. I had (and still have) so much to learn! Since then, I have made several different investments to Boxwood Avenue Grow.
So I started a blog, in hopes of building a brand to open a successful online homeware shop. When I first started out, I really had no idea what I was doing. I wasn't sure what a blog was and felt really lost and often very frustrated.
I began teaching myself photography and started sharing the projects I was working on in my house. I was also really into crafting at the time, so I shared a lot of DIY projects that no one, not even my mom, cared about.
It took me a few years of throwing DIY darts and writing useless blog posts before I really started to hone in on the Boxwood Avenue brand. It wasn't until 2017 that I feel Boxwood Avenue found its identity. I also love learning from different industries and applying that knowledge to Boxwood Avenue.
2017-2019 were an amazing few years where I learned so many things that I hope might be helpful to you if you are starting a blog or creative business. Here are a few of them:
Figure out your niche. Then dive in and don't look back.
When you're getting started, teach yourself the skills you need to make your business grow. Only outsource the absolute necessities.
You're probably going to have to learn photography, and nowadays – video editing.
SEO IS IMPORTANT! Don't ignore it! Learn everything you possibly can about SEO.
Don't get distracted from your email list or website with shiny objects (social media). They come and go, but your website is YOURS.
Network, network, network!!!!!!!!!!
When I started the blog, it was always in hopes of growing the overarching brand in hopes of eventually having a shop. However, the blog began to grow, and now I would definitely consider myself a blogger with many different facets of the brand.
If you're starting a blog, there are a few ways to make money:
Paid ads on your website: I use Mediavine, but AdThrive is another very reputable company that offers this.
Affiliate income: I make very little from affiliate revenue, probably less than $5,000/year. However, many bloggers make a large part of their revenue from affiliate income.
Brand partnerships: Please listen to me when I say DO NOT WORK FOR FREE! This is a large part of my revenue, and I absolutely do not accept free product in exchange for advertising a brand. The only exception to this is if I had planned to spend my own money on the product anyways, I will work for trade.
Services: You will learn all sorts of skills such as photography, social media management, and SEO. This is all very valuable to small businesses, and is a great service to offer when you start out! You can provide these services for other companies to generate revenue for yourself!
Proprietary Products: As the brand/blog grows, there may come a time when you feel that developing your own products is a natural fit that your audience will respond well to. This can be things such as presets, swag, or anything else that you think you can sell well!
Online Courses: Online courses are a great way to generate revenue! If you have a skill that people want to learn about, you can turn it into a course and sell it! Sure, people may be able to find all of this content on YouTube, but they don't know what they don't know! They probably don't even know that to search for! The benefit of your course is that your audience knows, likes, and trusts YOU! With an online course, you package up all of the information into an easy to follow sequence and teach them everything they need to know!
Currently, my revenue is structured as follows:
Interior Design Services (10%)
Boxwood Avenue Creative Business Retreat (25%)
Online Education (Presets & E-Book) (10%)
Brand partnerships (30%)
Online Advertising (10%)
Boxwood Avenue Shop (10%)
Miscellaneous Jobs (5%)
So what does 2020 look like for Boxwood Avenue?
Interior Design:
As I've mentioned on social media, I have started taking on interior design projects this year. I am currently enrolled in a course for interior design (NYIAD). It's been okay, I certainly have learned some things, but a lot of it is very dated – some of the designs they feature are very 1997 movie set-esque :P. I am completing this course to get some foundational elements for design that I felt I was lacking. If you're interested in the course, you can get $50 off with this code: CIEHZCDHCGI.
For example, I never learned how to properly sketch or measure a room. There is a technique to do this with precision that I learned in the course I am taking. That sort of thing. It's been helpful in learning about scale, balance, and developing a process.
My plan for interior design is to scale this up throughout the year, taking on a few clients, and blogging/vlogging each project. This will not only generate revenue from the actual service provided (interior design), but also feed into advertising revenue, brand partnerships, and Boxwood product.
Boxwood Avenue Creative Retreat:
Our retreats are an absolute highlight from 2018. I can't believe we offered two of them last year! It seems like it was so long ago! This year we will be hosting the fall retreat, and I am toying with the idea of hosting one in the late spring. We will see… It's so tempting because it is so rewarding! Getting to spend a few days with other like-minded creative women is more fulfilling that I can even describe! We will see… ;)
Online Education:
This year, I will be launching a course that teaches the content covered at our creative retreat. I want to be able to help creative business owners all over the world, and by offering a course, it will give those that can't come to one of our retreats the opportunity to virtually attend. The course will cover photography, editing, styling, composition, systems & workflow, working with brands, blogging, and much more!
In addition to the course, I have set a few goals for our presets and e-book(s). Throughout the year I will be promoting them to help generate passive income!
Online Advertising:
Paid ads are one of the most wonderful ways to make an income from blogging! If you look at any large website, you'll notice ads placed throughout the site. While this may be annoying or frustrating to some, these ads are helping stay-at-home moms put food on the table. They're providing jobs to SO many, and ultimately they provide anyone around the world the opportunity to turn to the internet for their needs, for free!
You see, it doesn't cost you a dime to read this, and hopefully you leave with valuable information! It's a beautiful cycle! Content creators make and write about things they love, their audience visits their site and consumes the content for free, the content creator is then compensated by the advertising companies. At the end of the day, we as consumers get to learn, read, watch all for free, and the content creators get paid to create, make, and write! I love it!
When I first started I was so anti-ads. However, it is a great way to make money for creating content (which takes a LOT of time). I am 100% for ads now – which allows me to create whatever type of content I want to create, and get paid for doing it!
Brand Partnerships:
Working with brands is a fun and rewarding part of blogging, and many bloggers are able to make most of their income from doing it! I like to think of revenue from brand partnerships as the sprinkles on top of the cake. I still have a cake with frosting without them.
Brand partnerships come and go. Last August I had 3 amazing partnerships that added up to a lot of money, then in November and December…I didn't have one. I don't like the uncertainty of relying on partnerships for my revenue. I'd much rather work towards more passive income from online advertising and courses.
Boxwood Avenue Shop:
I mentioned that I plan on scaling the interior design side of my business, and it is my goal to scale the shop alongside these services by providing more furniture, antiques, and decor accessories in the shop to be utilized in my interior design projects.
I dream of opening up a small studio in Reno where I can house the inventory (currently in my basement), meet with design clients, and sell physical product in the Reno area! Guess what? I just got my state of NV business licenses for this and I am thrilled / nervous! ;)
---
YOU MIGHT ALSO LIKE:
---
Looking into the future:
I think it's important to note that the industry is constantly shifting! Being adaptable and flexible will help you be able to scale and grow your business! This year I put a major focus on SEO and will continue to do so! It's also important to treat your business as a business.
It might seem great to work from home and have your own schedule, but I would be lying if I said it was easy. It's a constant hustle. I work all of the time, very late hours. My screen time is through the roof!
However, it is incredibly rewarding and brings me so much joy. I love this little brand I've created, and am so grateful to my audience for reading my blog posts, being friends on social media, and watching my videos!
I hope that if you are in the creative industry, you have found this blog post helpful! I receive a lot of questions about this type of thing, and I am always willing to share my journey with you! Please let me know if you have any other questions that I didn't touch on!