Try this festive and fun Christmas gift wrapping idea! Use kraft paper, twine, and cut out light bulbs to make this DIY Christmas wrapping!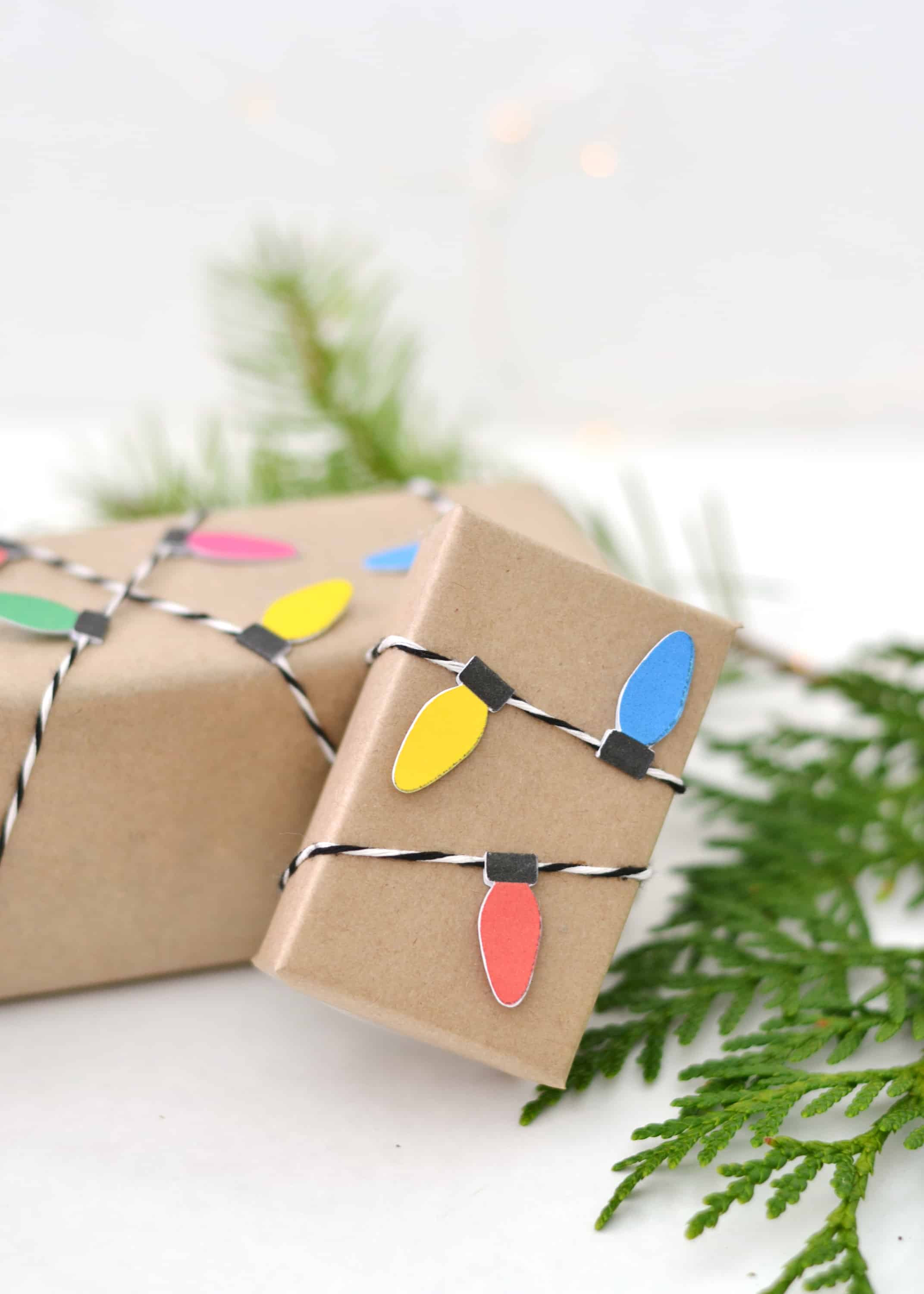 Using kraft paper is one of my very favorite ways to wrap Christmas gifts. It is so inexpensive and provides the perfect canvas to get creative!
I also love to use twine for anything and everything. Another staple item that is inexpensive, yet provides a wonderful blank canvas for creativity.
I dreamt up this DIY gift wrap after getting a Cricut explore. I wanted to test out the print and cut feature, which is a great way to cut out little tiny lightbulbs ;).
So I began designing, and sure enough these little brown packages turned out pretty darn cute!
If you don't have a Circuit, you could color and cut your own little lightbulbs! Just use markers and cut them in the shape of a bulb. You can download the file below to see how the shape should look – you'll have to mirror each bulb on the fold so that they are double sided.
Make sure to check out my other DIY gift wrapping ideas and while you're here, hop around and get inspired to decorate for Christmas and entertain this holiday season!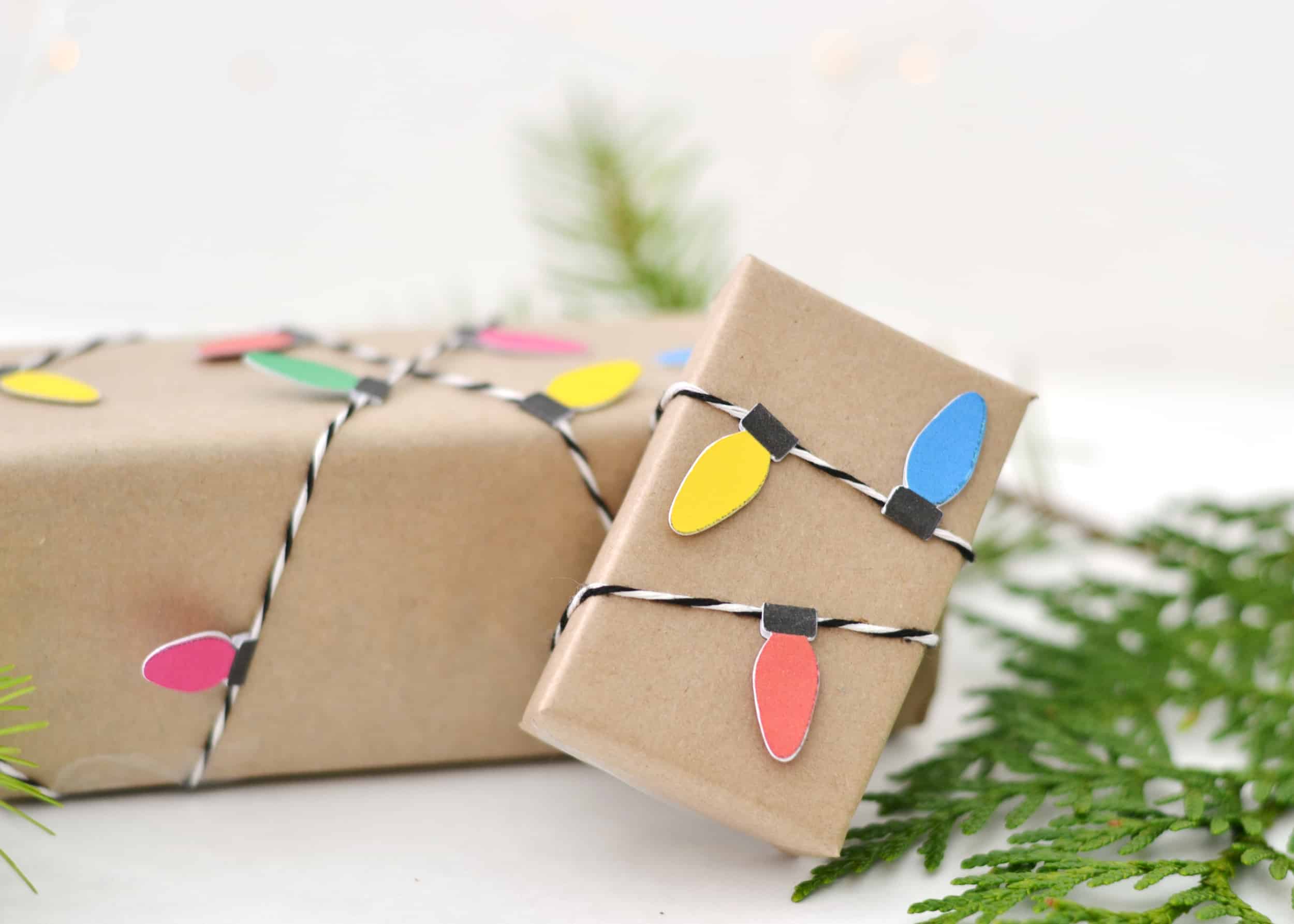 ---
DIY Christmas Light Gift Wrap
---
Supplies: Get the whole kit here!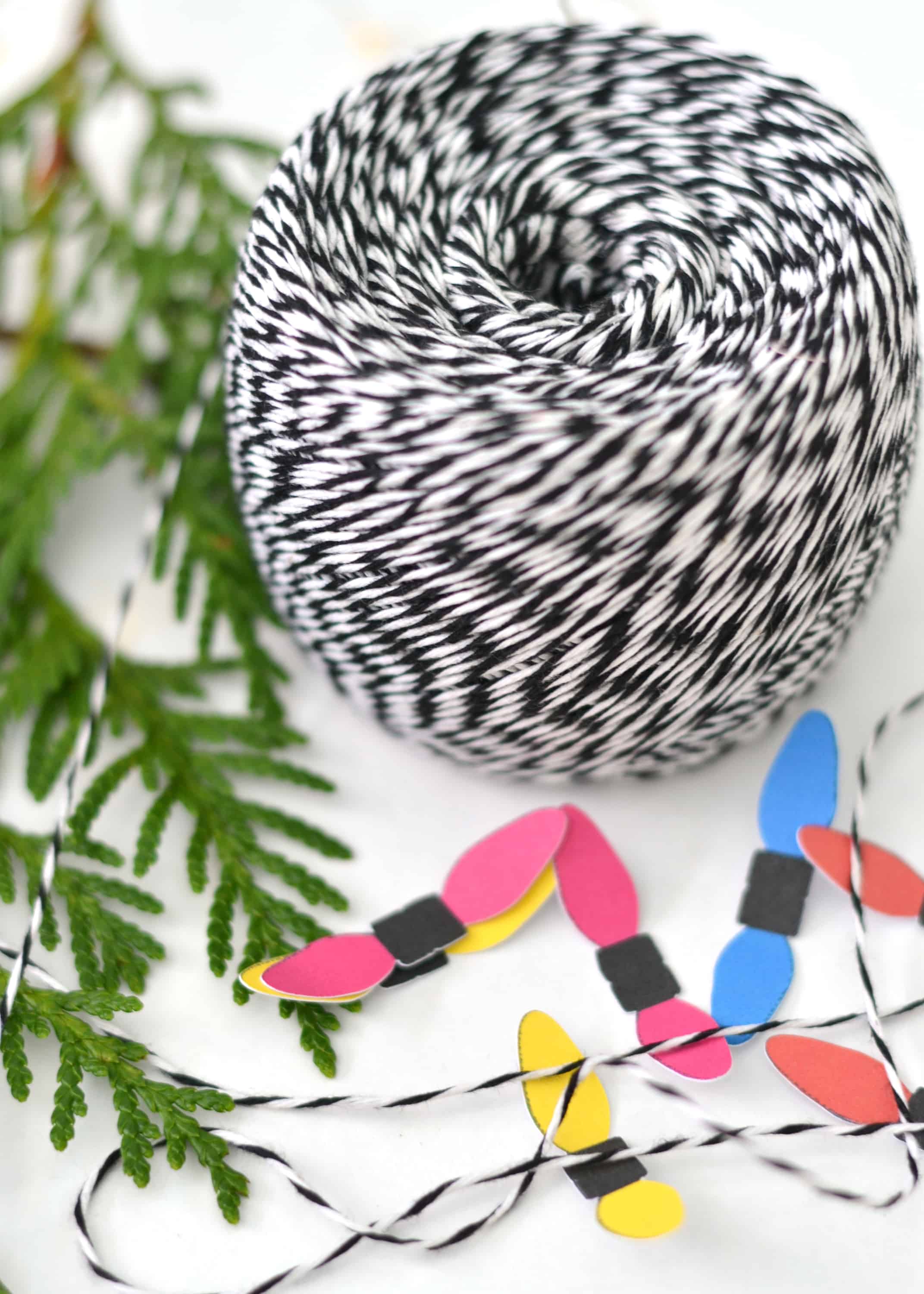 Step 1: Print and Cut the lights. You can use my file, (just upload as a print & cut) and be sure to shrink the bulbs to fit your package size. You wouldn't want disproportional lights would you!? Copy and paste the bulbs until you have enough to cover the package. Oh, and definitely turn the bleed on for this project!
Step 2: Fold each little light bulb in half.
Step 3: Use the glue pen to attach each bulb to the twine, stopping once you've reached the desired length.
Step 4: Wrap your package with kraft paper, then wrap the 'string of lights' around the package, securing with tape at each end.
Step 5: Plug it in. Just kidding! I am sure whomever receives this gift, is obviously a very fun person, and is definitely going to love the effort you put into wrapping it!